Siddhi Karwa x Kalki Fashion – Wedding Collection
Kalki Fashion launches its latest collection with influencer Siddhi Karwa for the millennial bridesmaids.
Granting the final nod to any wedding outfit is a perplexing situation. Hence, coming to your rescue are ensembles that blend in precisely with the theme of the wedding, yet rise beyond to compliment the aesthetic of to-be Mr. and Mrs. With KALKI's latest capsule collection KALKI x Siddhi Karwa you can work your outfits to be fashion-forward statements, duad with ruffles, sequins embellishment, and cutting-edge designs that exuberate a re-wearability factor. This is a limited edition collection that is inspired to tailor ensembles that can be transitioned into a new de toute beauté ensemble every time you adorn it.
Visioned to fashion an innovative ensemble that exuberates divine aesthetic is the core of the collection, which is co-designed by the label and influencer Siddhi Karwa. KALKI houses radiant fusion wear and true to traditional ensembles, desirable for all occasions.
Siddhi Karwa is a renowned fashion influencer whose aspirational yet relatable posts make her one of the most influential voices in the Indian blogosphere.
The stunning collection is a state-of-the-art assemblage, one can shop the collection in-store or online, and starts from a range of Rs. 25,000.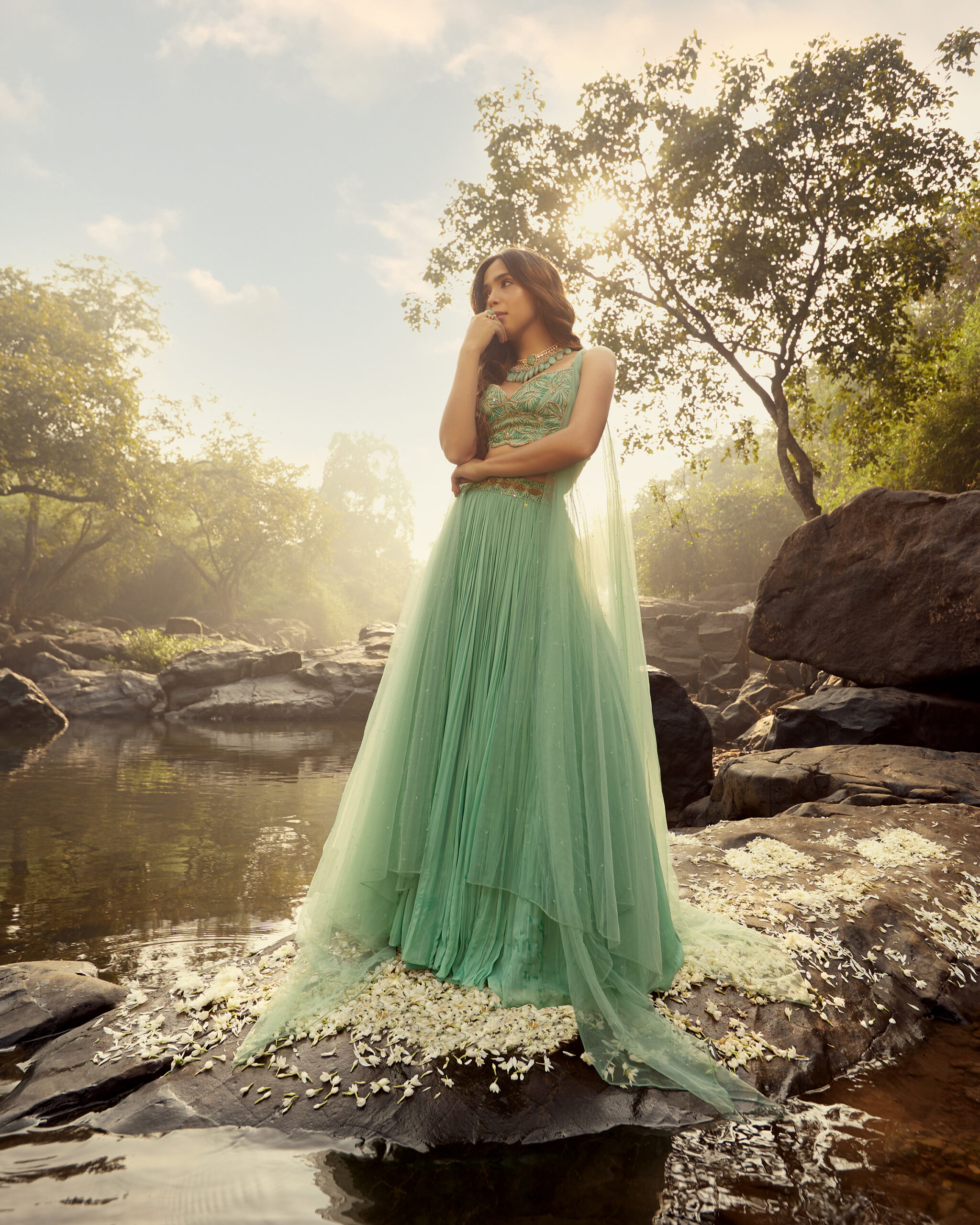 "This collection is for all the beautiful bridesmaids in the making, who love minimalism and effortless style; who is the bride's power pack and want to be at ease yet their fashionable best. This co-designed collection is all about rewearing, reusing, and reconstructing pieces for years to come so your style-conscious self can turn this outfit and make it your own each time you decide to wear it. I just can't wait to see my gorgeous queens!" Siddhi says.