Catching up with Megha Asher, Founder, Juicy Chemistry as she shares her entrepreneurial journey of building an organic skincare brand. 
Tell us about yourself
I am originally from Mumbai, now married and settled in Coimbatore. I completed my primary schooling in Mumbai and then came to Coimbatore to study International Baccalaureate (IB) at The Chinmaya International Residential School. After completing IB, I went to Griffith University, Brisbane, Australia to pursue a Bachelor of Arts in Criminology & Criminal Justice System and a Master of Arts in Journalism & Mass Communication.
My husband Pritesh and I met in high school at Chinmaya International and we went on to study in Australia. Post-graduation Pritesh came back to Coimbatore to run his family business while I worked independently on research papers in the field of Criminology and also as an Associate Features Editor for The Times of India, Pune. 
I am 39 years old and we live in Coimbatore. I have a 5+ years old daughter Meera.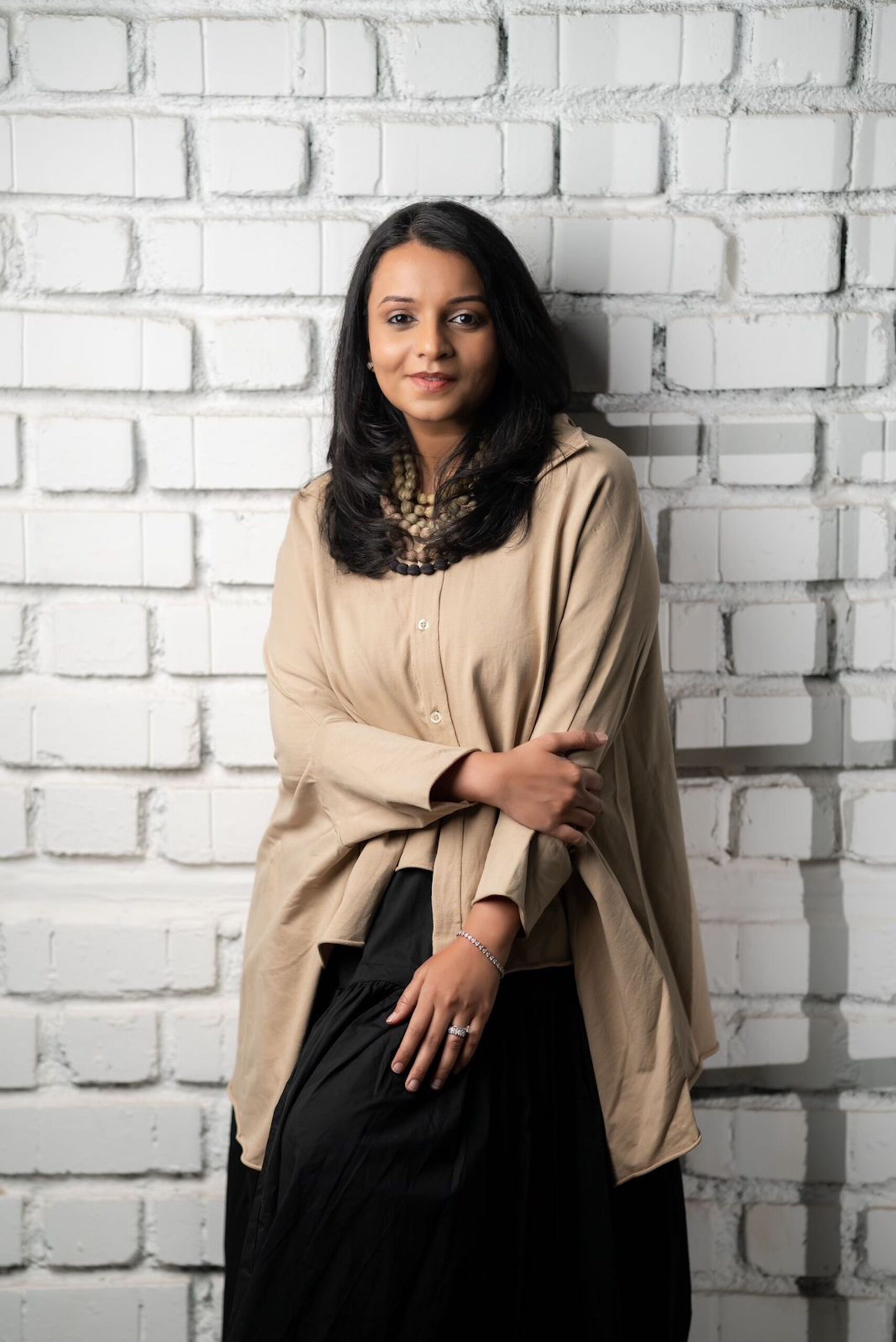 Tell us about your entrepreneurial journey.
The journey has been fascinating for me as I have learned so much on both professional and personal levels. Being in the start-up space you always have so much to learn and improvise, to constantly innovate on both product and the experience of buying and using the product. When we started Juicy Chemistry the goal was to spread awareness about the ingredients that are used in our day-to-day skin care products and provide an organic & natural alternative to our customers. Inspiration to develop new products always came from the customers, and our research and development concentrated on finding effective solutions based on our belief that everything we need for healthy and beautiful skin is available from nature's lap and to believe that labs can produce better ingredients than Mother Nature is just a fad.
We have over 100+ Ecocert Certified Organic & Natural Products in our range and look to venture into more meaningful product launches this year. We are also looking to expand our online presence by featuring our products on online Portals that share a similar synergy with our brand. Our Customer base is constantly increasing and we now cater to all of India and to customers in over 30 Countries.
Tell us about your brand. What is the idea & inspiration behind it?
Juicy Chemistry was co-founded by me and Pritesh in 2014. It was sheer happenstance. It all started with a routine Sunday visit to the mall. 
After suffering for over a decade with hyper-sensitive and acne-prone skin, and consulting with numerous dermatologists, I found that the products simply lacked efficacy. Disappointed, I wanted to try the organic route.
While at the mall, Pritesh was approached by a salesperson with a brand new product launched into the market, claiming that it was all natural. While checking the product, a few of the ingredients caught his attention as they used them as raw materials in their manufacturing processes at their family-run petroleum products plant. 
On our way back, we discussed this and were genuinely surprised that a product claiming to be all-natural was so heavily greenwashed. We discussed some more and it got us thinking that there has to be an alternative, a genuine personal care brand that cared!
We started looking out for pure and natural products but it was all in vain. As we shared our thoughts with family, and friends it increasingly became clear that there was either very little awareness about the greenwashed ingredients present in skin care products and their adverse effects on us or there was no alternative available for consumers to switch to a skincare brand that was truly natural. Either way, there was an obvious gap in the market. 
Juicy Chemistry was born with the goal to provide effective skincare products formulated with the purest and the most nutrient-rich ingredients nature has to offer. #fromsoiltoshelf
How did you choose the name?
What is the story behind the name Juicy Chemistry? A question that has been asked to both Pritesh and me in almost all interviews. Well, here it is.
We didn't get a perfect soap that night, but at least we could come up with a brand name.
It was 2:00 am in night and we had enough mess piled up in the sink from our failed attempts at making a perfect soap. But we didn't want to give up just yet. I suggested switching things up, adding fresh orange juice to the soap blend, and trying again. We presumed the outcome would be beautiful sunshine orange soap; oh boy, we were so wrong! Our pile of brown mess only grew. I was genuinely upset. 
Look what the juice did. The chemistry of soap making is unreal, Pritesh thought out loud. After pondering the mess for a few minutes, he asked me, "What do you think of "Juicy Chemistry"? And just like that, we had our brand name. 
Some stories just have a special place in your heart.
P.S- We did manage to successfully make some beautiful gourmet bars of soap infused with the goodness of real fruit/vegetable juices and antioxidant-rich teas. 
How do you find your inspiration?
Our Clients! Our Bug Me Not Body Butter was specially made on demand, by a mother whose child suffered from horrible mosquito bites that led to severe rashes. We created a product with a blend of essential oils in nourishing shea butter and cocoa butter. 
And the end result-
Couldn't thank you enough Juicy chemistry for introducing a special body butter which acts as a mosquito repellent as well as a moisturizer! He was extremely allergic and this gave us a total peace of mind. Thanks LakshmiKrishnan for introducing this lovely idea of completely going organic and avoiding the use of all fancy chemical dumps.
Instances like these are the most gratifying for us! 
As a woman entrepreneur, what is the biggest obstacle you faced and how did you deal with it?
Everyone's journey is different and so are the obstacles but what's required by each one of us is the ability to adapt. To constantly learn and unlearn by staying true to our intent. During the first few years, I didn't have any obstacles as a woman entrepreneur. Once I became a mother, it was important to balance the time between work and motherhood. And when you have the support of your family and partner, everything seems doable.