Aanchal Malhotra Gupta, Co-Founder, of amág Beauty, shares her inspirations and experiences of presenting holistic skincare solutions for working women. 
Tell us about your early life and education.
Born and brought up in Delhi, I take myself to be an out-and-out ambivert which helps me adapt to any situation and make friends with everyone I meet. I did my master's in psychology from Amity University and my bachelor's from Delhi University. One of my greatest learning experiences came while working as a TA for kids with special needs at an American school in Delhi for 4 years. It made me a sensitive person and an intuitive one, which is now helping me in my business. While growing up, I always knew I wanted to do something in the field of fashion, and years later, I find myself owning a makeup brand, so it feels life has come full circle. I've always lived life on my terms, literally "Apni mann marzi ki hoon" and a firm believer of 'follow-your-heart' and you'll shine.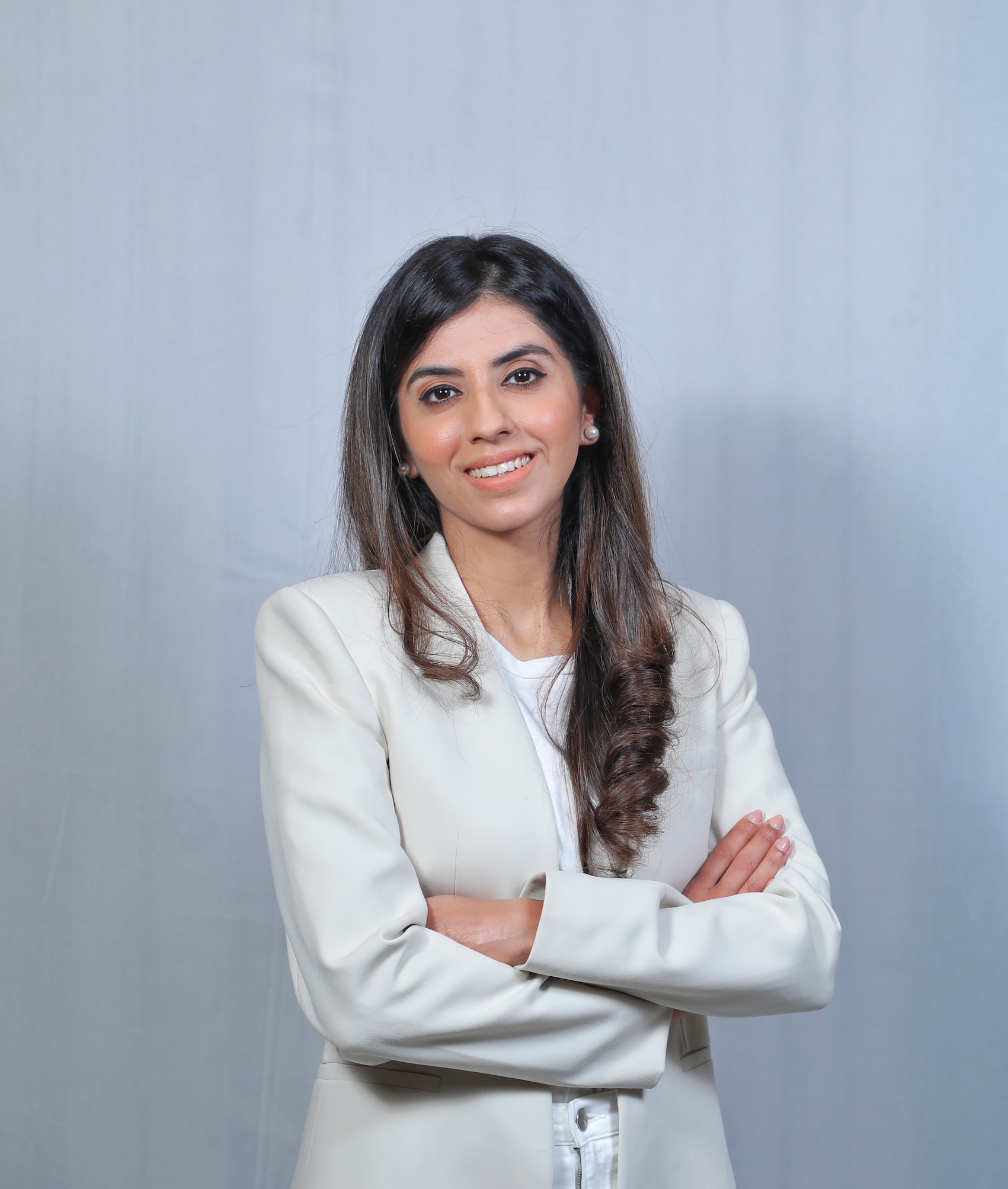 Tell us about your entrepreneurial journey.
Like many, my entrepreneurial journey began in the lockdown, with a vision to provide effective skin solutions against the harmful exposure of blue-light rays being emitted from our device screens. The idea was to be a working woman's skin best friend, who were constantly on their laptops and mobile phones and provide them with makeup solutions that blocked out the blue rays while keeping the products affordable. This led to the creation of amág Beauty along with my co-founder, Ankit Gupta.
Tell us about your brand. What is the idea & inspiration behind it?
amág Beauty is a revolutionary makeup brand with products, that is an amalgamation of various skin-friendly ingredients that help in blocking out the harmful effects of blue light rays emitted from your device screens. There was a lack in the Indian beauty market for products with dermatologist-required blue-light filters for working women, who are constantly using their laptops and mobile phones and we saw that as an opportunity and developed the cutting-edge BLIP (Blue Light Insta Protect) technology for all amág Beauty products which has since become the pioneer of innovative make-up.
How did you choose the name?
amág Beauty takes from the word 'Amaze' which beautifully lends to our vision-to stand for and be known as an 'amaging' makeup brand that offers quality skin products.
How do you find your inspiration?
As a makeup brand we continuously adapt according to changing beauty trends, to offer the best products to our consumers. Therefore, my inspiration comes from anywhere and anyone. From the feedback that our consumers provide us, from new technologies and most importantly from the consumer's ever-changing expectations out of makeup inspires us to continuously evolve and think of innovative solutions.
As a woman entrepreneur, what is the biggest obstacle you faced and how did you deal with it?
As a 'woman' entrepreneur I have faced no obstacles, everyone around me has treated me as an equal just like any other counterpart. But as an 'entreprenuer', I've faced many. Being so new to the makeup industry and having no background to it was tough to understand the industry, the consumer, and their ever-evolving need. The art of not losing calm during crisis management, staying afloat in a cut-throat competitive market, especially as a start and still managing to find our way one day at a time.