Actress turned Aashka Goradia Goble, Co-Founder and Director of RENÉE
Cosmetics shares her journey of building a successful cosmetic brand.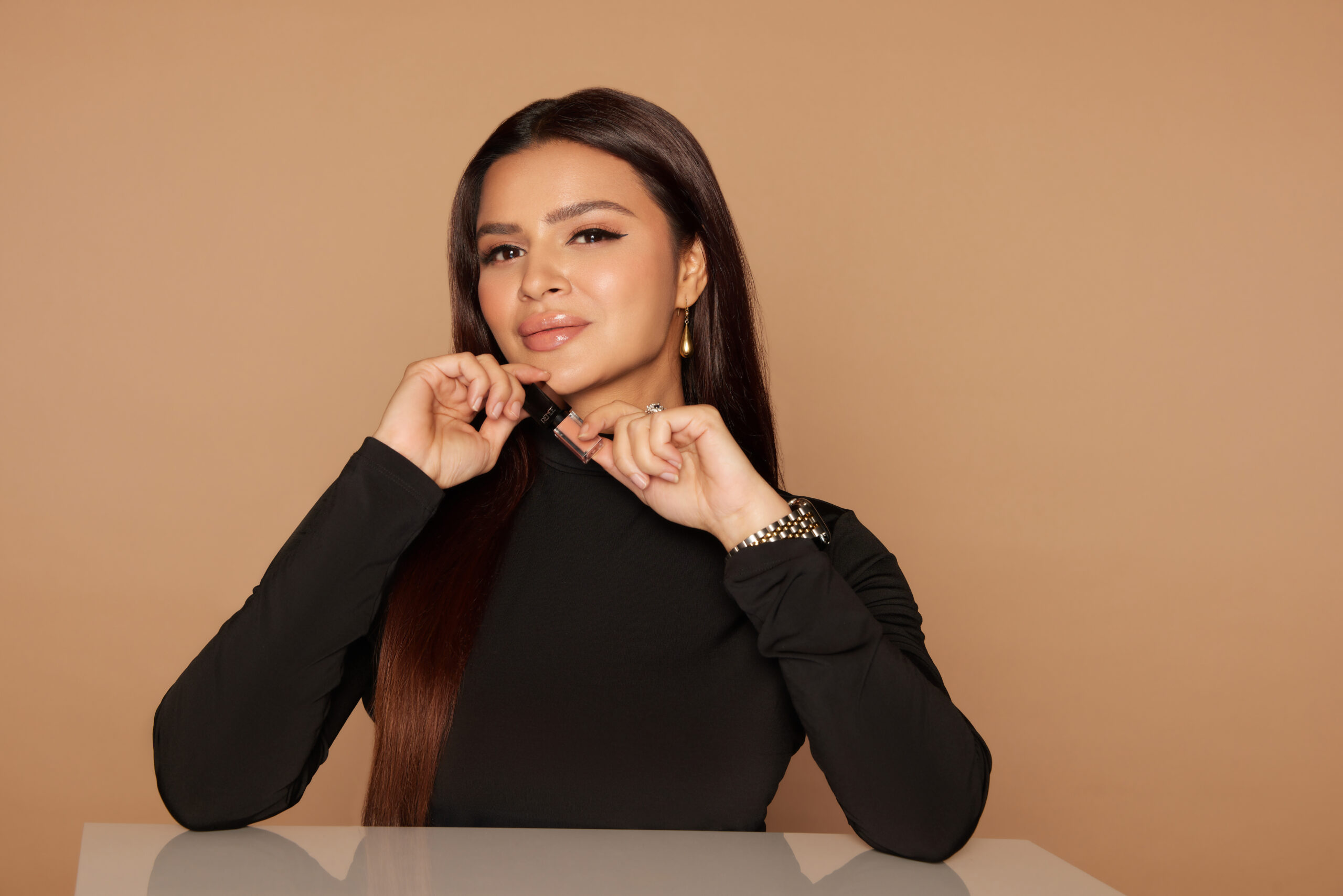 Tell us about youself.
After spending over two decades in the entertainment industry and being fortunate enough to be a part of some of the biggest television shows in the country, I then decided to transition into entrepreneurship, intending to create a revolutionizing beauty brand that is innovative, multi-functional, and clutter-breaking. This led me to launch RENÉE Cosmetics with co-founders and serial entrepreneurs Ashutosh Valani and Priyank Shah, the former founders of D2C brands, Beardo and Villain Lifestyle. At RENÉE, I am involved in all aspects of the product, may it be product research and development, product building, procurement, marketing, and communications, or more. My vision is to make RENÉE Cosmetics a recognized Indian beauty brand across the globe.
Tell us about your brand. What is the idea and inspiration behind it?
We built RENÉE to bring the best of all the beauty industry offers today to its consumers in India and globally. With this in mind, sleek, unique, multi-functional beauty products with premium quality and reasonable prices were created to make using these products simple for the everyday woman.
All our products are high-quality, innovative, and FDA-approved to bring you the most multi-functional, clutter-breaking, and cruelty-free beauty products. Before we launch any new product, we create a focus group and take extensive feedback from the group; this ensures that we are creating a product that the consumers need and leads to a high acceptance and a brand recall of our products.
Today RENÉE has 250+ products across make-up, skincare, and fragrances portfolios in just 29 months, with constant new launches in the pipeline to continue meeting the needs of the ever-evolving beauty landscape.
We want to redefine how beauty is perceived today, empower consumers to reinvent themselves, and help them present their persona as they desire.
How did you choose the name?
RENÉE, which means "rebirth" in French, was created to reinvent the way makeup is perceived. Our ethos is all about empowering everyone and liberating themselves with makeup's transforming ability. Right from our inception, we've always ensured that our products stood out for their uniqueness and imbibed an aspirational attribute among our consumers.
As a woman entrepreneur, what is the biggest obstacle you faced, and how did you deal with it?
When I began RENÉE, the concerns were more on the lines of 'How confident you are of this?', 'Do you see yourself as an entrepreneur after being an artist for years?', 'What is your long-term goal here?'; I am sure every woman entrepreneur goes through this, I took these concerns with a pinch of salt and continued to believe in myself, and today I can honestly say my brand speaks for itself.
Every kind of work, irrespective of the field, comes with challenges. But facing and overcoming those helps you grow as a person. Being an actress is quite different from leading a brand as an entrepreneur; the challenges are other, and the learnings are different too. I undertake every task as an opportunity to learn something new and grow; a person must constantly evolve. Today, I am happy donning the hat of an entrepreneur and love every aspect of building a beauty brand. I have always dreamed of being a successful businesswoman, and here I am, living it well.
How do you find your inspiration?
Being an entrepreneur is an inspiration. First, you want to create something. Once the creation is made, you want to build on it; once this is complete, you want to make it bigger. It will always be an ongoing process that will continue inspiring and growing you.
On a personal front, I am a huge yoga enthusiast. I love to explore beaches for yoga practices and try different cuisines while I am at it. On weekends, I love to indulge in self-care and spend time with family and friends; this is the route of my daily aspiration.