Hi all,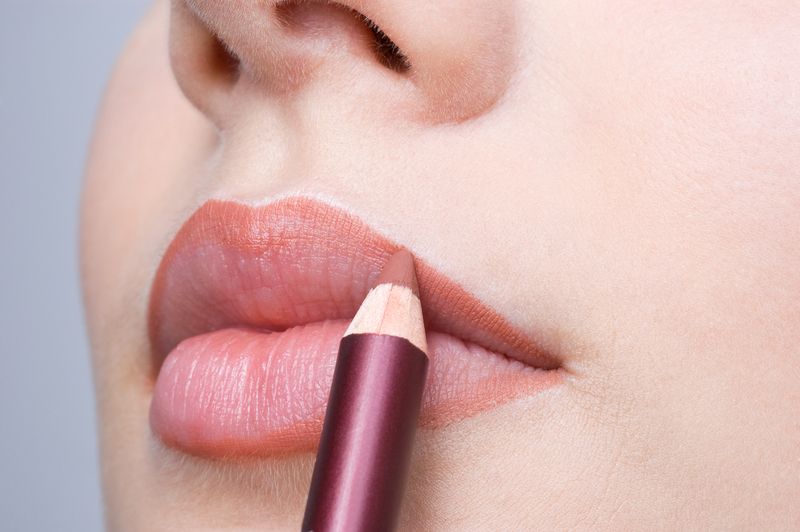 We know where your lips start, you don't have to define them to show that you've got lips. Of course lip liners are to define lips but not always.

First I wanna tell you, why should you wear lip liner?
Lip liners provide a perfect clean edge to fill in the lipstick. It also lets your lipstick stay after having meals. It increases lipstick's staying power and provides a base to the lip colors.
But its not necessary that you need to wear lip liner every time you wear lipstick.
When do you need it? 
You don't need to wear lip liner in the office hours. The reason I say that is, at office, you don't/ avoid wearing dark colors. For office you should go for natural, neutral, nude or light under stated shades. Rather than wearing a lip liner… do touch ups. This way you are skipping one product and saving your skin from those chemicals.  These days, there are so many 10 hour /16 hour lasting lipsticks in the market.
I would highly recommend a lip liner under a red lipstick. If you desire for perfect red pout, you can not miss this step. Whenever you are using dark colors always use lip liners under it as it provides a clean edge. A little mistake in application is more visible on dark colors instead of light ones.
And, when you are going to party hard and when you don't wanna have even a single moment of imperfection, use a lip liner.
So basically use it when you really need it, not because you are not completing all makeup steps.
Lemme know if you want me to write about something 🙂
Good luck
<3
Neha
Activate your subscription now!
Pic ref a