Hello everyone,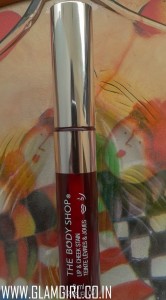 Product promises
This dual-purpose liquid stain gives lips and cheeks a hint of natural-looking colour. Can be used under gloss for added intensity.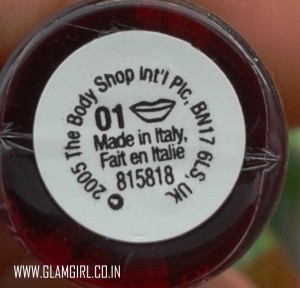 Price Rs 795 for 8 ml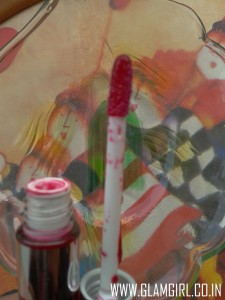 Ingredients
NA
My experience
This is from my current favorites. You are soon going to know, why? Again a multifunctional product which can be used as blush, lip stain or under a lip gloss.
Lets begin with the color. Beautiful color to get naturally rosy cheeks and lips. Staying power is good. Its texture is light, which quickly absorbs into the skin. Gives very natural appearance. The brush wand takes minimal product, which gives more natural illusion.
See the swatch on my hand. Do you see very natural light pink glow?
Everyone desires for such naturally pink rosy lips. Your wish will be fulfilled after using this product.
 In the picture below, I am wearing 1 coat.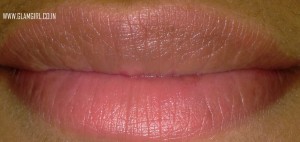 Here I am wearing 2 coats. I would always suggest you to wear 2 coats rather than 1 thick coat. This rule applies to all makeup products.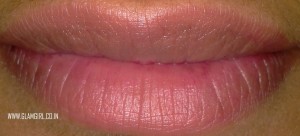 I love to wear this product on my lips alone (without any gloss, balm, or lipstick). Its looks very natural and gorgeous. It stays even after meals … I know that's impressive
Besides that I would like to save this product for beach because stains have more staying power than cream blushes or powder blushes.
Pros
Texture is perfect and increases its utility
Multi functional
Beautiful color
Staying power is good
Dermatologically tested
Not tested on animals
Fragrance free
Leak proof packaging
Packaging is fascinating and user friendly
3 years shelf life. I am sure I will finish it till then :p
Cons
But honestly I don't find any flaws in it.
Will I purchase it again: For sure. This color as well as others. This is a must have for all time.
I recommend it: For everyone. You would thank me for suggesting this 🙂 [I think so :p]
Rating 5 stars/5 ( I want to give more)
Good luck
<3
Neha