Hey guys,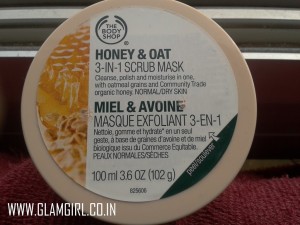 Product promises
Cleanse, polish and moisturize in one, with oatmeal grains and community trade organic honey. Suitable for normal/dry skin.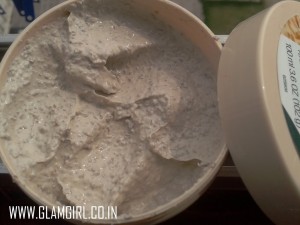 Price: 
Rs. 995 for 100ml/ 102 g
Ingredients

My experience
Your skin sometimes may behave differently, at least mine does. It doesn't remain same all the time. Generally, combination skin behaves differently in every weather like mine. In summers it becomes oily and in winters, dry. So I have to treat it entirely different in every weather. To maintain the hydration level of my skin I switched on to The Body Shop 3 in 1 honey oat mask+scrub.
This a mild scrub with very soft oat flakes. It cleanses, polishes and deep moisturizes skin very gently. These days I am loving it so much that I carry it in my every travel. Whenever I want instant glow and baby soft skin I wear it as mask. Wait for 20 mins and then with wet hands massage it in circular motions for 2 mins and rinse off. I love my baby soft, deep moisturize, clear bright skin after use. This is mild, will suit sensitive skin types as well.
check out the texture and swatch below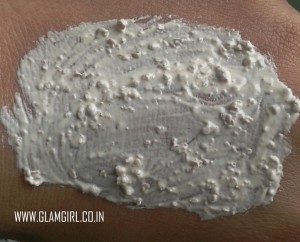 Pros
It lives up to what it claims
Travel friendly
Moisturizes skin
Also removes tan
Cleanses and exfoliates skin
Very gentle
No parabens
No animal testing
Herbal Product
Lightens and even out the skintone
Suitable for sensitive skin as well
Can be stored for 3 years
Cons
None other than expensive
Will I purchase it again: Yes. This is going to be my skin's best friend during winters or dry weathers. I love it.
 I recommend it: for dry skin, sensitive dry/ normal  skin. Or whatever skin type you have but if your skin becomes dry in any weather, go for it blindly.
Rating 5 stars/5
<3
Neha