Hey everyone,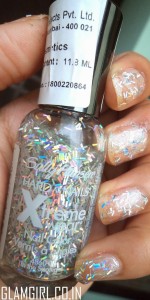 Price Rs 250
Glitter has a new face now days. This nail wear has multi color glitters. The nail wear looks fantastic but I am not really happy with the color pay off. In the pictures, after wearing 3 thick quotes it looks like this. To have an opaque appearance I don't know how many quotes will you have to apply. That's the only thing I don't like about this nail color.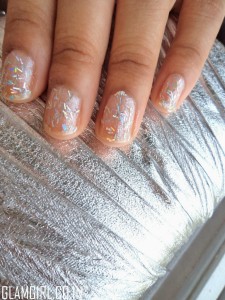 Here I am wearing Faces Shimmer peach 13 as base coat, which makes nail color look better. I am loving it like anything.  Have fun while watching the swatches.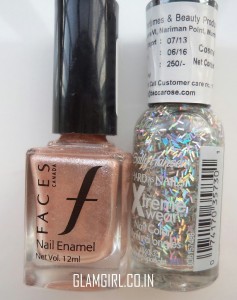 The nail wear looks much better in real than pictures.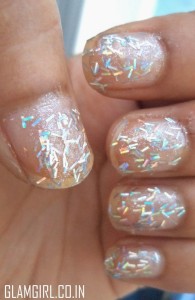 Share with me your new favorite nail colors.
Good luck!
Rating 4.5 stars/5
<3
Neha