Hi all,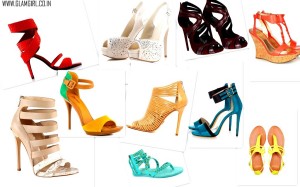 Monday- red, Tuesday – turquoise, Wednesday – black, Thursday – Yellow, Friday – cobalt, Saturday – silver, Sunday- White…. But which pedicure these everyday….???? I Don't have time to have new pedi everyday.?

When you want to flaunt your feet, you can't change your pedicure everyday. So in that case which one is the best which goes well with every shoes?
We tried several nail shades and we brought a perfect pedicure for everyday. Sticking to the nude nail colors. Find the perfect nude nail color which matches with your skin tone. We like OPI Samoan sand and OPI Don't pretzel my buttons.
You pink nails … Don't worry! OPI bubble bath is perfect to get pink nuetral nails.

Neutral nails may not be very attractive for everyone and you like colors. Red and black pedi will also compliment all kinds/colors of shoes. You can go with these too.
If you have any other color for daily pedicure…? Share with me in the comment section.
Good luck!
<3
Neha
Please subscribe!