Hi all,
I am so excited to share my this haul. With this post, I am introducing Clarins on this blog.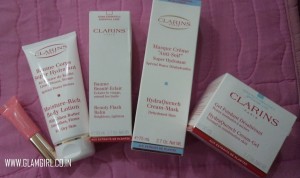 In my recent visit to Mauritius I got so many stuff from there. This haul is actually part of that shopping 😉
I was lucky that I could the offer "Buy 2 Get 2 free". It was like Jackpot for me. I purchased 3 things out 5 and 2 were free* free* free* 😀 🙂
My main attractions were:
Clarins Hydra quench cream
Hydra quench cream – mask
Beauty flash balm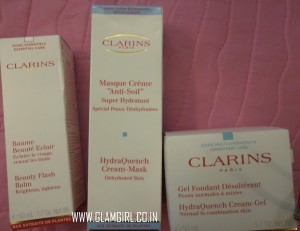 Here are the freebees…
Clarins Moisture-rich Body lotion
Clarins Instant light natural lip perfecter.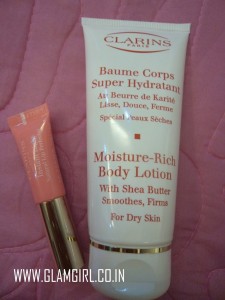 I am enjoying all of them these days. Will review soon.
<3
Neha
Activate your email subscription now.