Hi gals,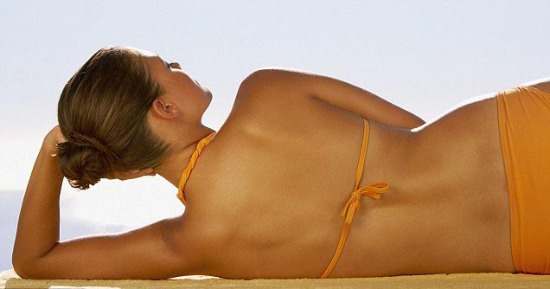 This is no exception that you have stretch marks. 90% percent women have stretch marks. No one has got perfect skin but you can always make it perfect. Sometimes by serious regime or sometimes by faking it. Today I am gonna tell you how can you hide your biggest skin problems such as stretch marks, bruises and spider veins with a little makeup.
Spider veins: Yellow concealer
If you would notice, concealers to cover dark circles and black spots, are of yellow or orange color. Because Yellow color neutralize green blue spots. To cover spider veins on legs or anywhere on your body use a waterproof yellow concealers. It will minimize the appearance of spider veins and patches on skin.
Stretch marks: Self tanner
Giving yourself an allover bronze this summer will distract from uneven skin tone. To camouflage stretch marks, strategically apply a self-tanner.

Bruises: Body cover up
Harsh sun rays lend more bruises and bumps. This needs to turn your attention to body makeup. Cover your body with excellent coverage with at least SPF 15. Just apply over dark spots and top with the setting powder for all-day coverage. Make sure everything is waterproof.
Good luck
<3
Neha
Pic ref a