Hi all,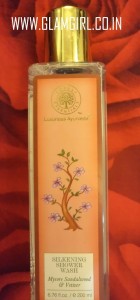 Product promises
Get silky soft and radiant skin with this Mysore Sandalwood & Vetiver silkening shower wash from Forest Essentials. With active ingredients to cleanse and exfoliate your skin, this shower gel is a must-have in your skin care kit this season. What's more, the alluring fragrance of vetiver will keep you fresh and fragrant all day.
Price Rs. 675 for 200ml
Ingredients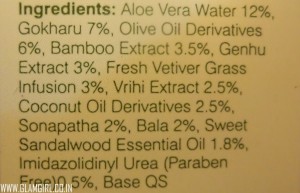 My experience
To read detailed description of Forest essentials shower gel click here. This is specialty of Forest essentials products' that they smell so original. Before this one, I was loving the rose flavor and now sandalwood.  Bathing with it feels like bathing with original sandalwood. The fragrance is mild and relaxing and can nevr irritate anyone (I believe) . But if I get a choice between all the flavors of Forest essentials shower gels, I will always pick Rose flavor.
I recommend it: to those who like mild fragrances.
Rating: 3.75 /5
<3
Neha