Hey guys,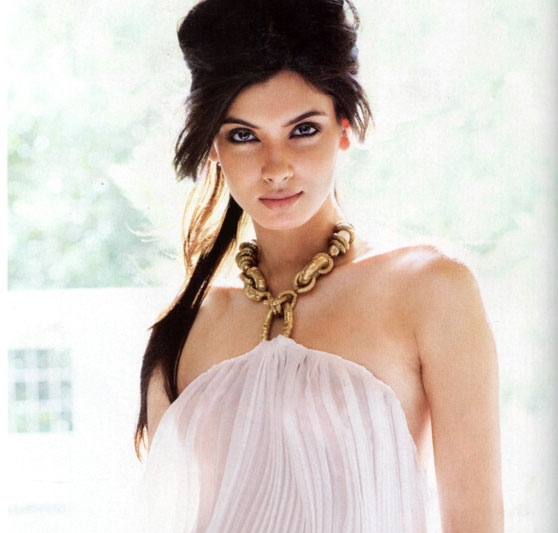 We all loved Diana Penty in Cocktail for her simply gorgeous look. The actress does kathak for Cardio and uses wipes to remove makeup. Keep reading for more.
Beauty Philosophy: For me, beauty is more internal than anything. I think it's important to be confident, happy, at peace with yourself. And to be true to who you are. All this reflects on the outside. I don't think there is any one thing that makes me feel beautiful. For me, feeling blissful is feeling beautiful. That comes from spending time with the people I love, being one with nature or listening to some really soulful music.

Beauty Must-Haves: Kohl and lip balm go with me wherever I go. My favourites are Maybelline Lip Smooth Color & Care Balm and Maybelline Colossal Kajal. A bronzer is also always in my kit. For my skin, I stick to the tried and tested cleanse-tone-moisturise routine. And, of course, I put on sunscreen before stepping out. After a shoot or a night out, I use Johnson's Baby Skincare Wipes. They're gentle on the skin and remove waterproof mascara too.

First Brush with Beauty: As a child, I remember watching my mother with great [curiosity] every time she would put on her make-up (especially on her eyes) before going out. So one day I asked her to do up my eyes, too. Since then, eyeliner and kohl have been my best friends.

Signature Look: Natural make-up with just a little colour on the cheeks, smoky eyes and voluminous hair—never fails!

Fitness Files: My routine involves light weight training three times a week. For the song 'Tumhi Ho Bandhu' in Cocktail, I was required to dance, and that's when I started training in dance for the first time. I took a bunch of classes, from Western free-style to Bharata Natyam, a little folk and Kathak. The aim was to get my body familiar with various dance forms and to increase my flexibility and stamina. I fell in love with Kathak—it is a beautiful dance form, very fluid and graceful. Idecided then that I wanted to continue to learn Kathak and get better at it. It's also a good form of cardio for me—definitely more fun than walking on a treadmill.

Diet Discipline: I can't function without a good breakfast, so a platter of fruit along with a cup of tea, followed by eggs and brown bread, is essential. Lunch is usually a large plate of rice—I love rice—dal, chicken curry and vegetables. At teatime, I eat a sandwich, with either a chicken or cheese and tomato filling. I make sure dinner is my lightest meal of the day, and it usually includes some protein and vegetables or salad.

Guilty Indulgence: Chocolate and chips! Dieting is really not for me, but eating healthy happens by default when I'm home because my mother is a health freak and makes sure there's never junk food in the house. But when I eat out, I end up indulging quite a bit.

Travel Tips: Take along lots of water, moisturiser and lip balm as flights tend to dehydrate your body and dry out your skin. And sleep, of course: it's the best time for me to catch up on it. When I'm travelling, I have a little make-up kit with all the essentials in it—liquid concealer, mascara, kohl, a few basic eyeshadows, an eyelash curler, blush, lip balm and a nude lip colour, so I'm set for anything.

Spa Secrets: I am not a big spa addict and when I travel, it's either for a shoot where we have no time to look around, or on holiday, when I prefer to spend time exploring the city. But I had the most blissful full-body Kerala massage at The Leela in Bangalore. And I've also tried the signature Landaa body massage at the spa at Four Seasons Landaa Giraavaru, Maldives—it was amazing.

Heaven Scent: Chanel Chance is my signature fragrance. I do like trying different fragrances, but somehow I always find myself going back to it. I use Elizabeth Arden's Fifth Avenue for a change every now and then.
<3
Neha
Subscribe now!