Hey guys,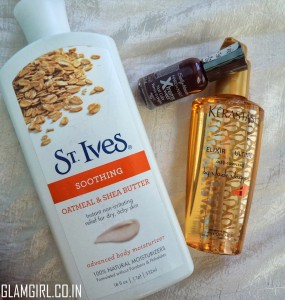 I had been thinking of doing a currently loving post since so many days but always left it for later. Finally, today it is in front of you.
These days I am obsessed with St. Ives oatmeal body lotion, Kerastase hair serum and I got a new fabulous nail shade from Sally Hansen 'Flirt 210'…Its gorgeous and perfect for this autumn.
Will be back with the reviews… Till then enjoy these.
<3
Neha
Activate your email subscription now!