Hey everyone,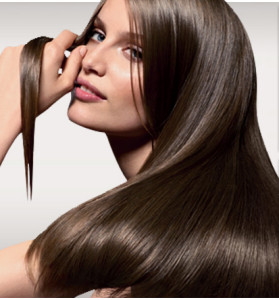 In spite of oiling regularly, using best of the products, your hair may be infected with fungal infection. Dandruff is caused because of dryness of scalp. Just like your skin, scalp also needs to be hydrated. Today I am telling you best 5 and easiest ways of treating dandruff.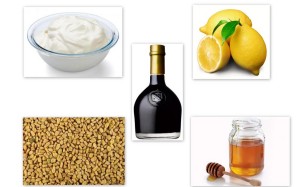 Yogurt: Yogurt is enriched with zinc, lactic acid, calcium, vitamins like B1, B2, B6, B12, protein and yeast. It is great moisturizer and treat dandruff if applied regularly. Apply yogurt on scalp and hair, keep it for an hour and follow with mild shampoo and conditioner.
Lemon: Lemon is enemy of dryness. The citric acid in lemon treats fungal infection. Mix 1 lemon in approx 40-50 ml coconut oil. Warm it and give yourself a relaxing hot oil massage.
Fenugreek seeds: Soak some Fenugreek seeds at night or after soaking for 7-8 hours, make smooth paste with it. Apply this paste generously on scalp and hair, wait for at least 30 mins then follow with shampoo and conditioner. Besides removing dandruff, it will also give you shiny hair.
Honey: Honey is a super ingredient, it can treat almost all hair and skin problems. Mix honey and olive oil in equal quantity. Massage your hair with this mixture and rest for 1 hour. Wash your hair with mild shampoo.
Vinegar: Vinegar also works as skin bleach. It can get you rid from

dark elbows and knees

. But don't worry it won't bleach your hair, in fact it will remove all the dryness, dullness and dandruff from hair. It is also an awesome conditioner. For dandruff, massage your scalp with vinegar 30 mins before shampooing.
I hope it helps you. Your support and feedback fuels me to work harder. Please subscribe.
Good luck
<3
Neha