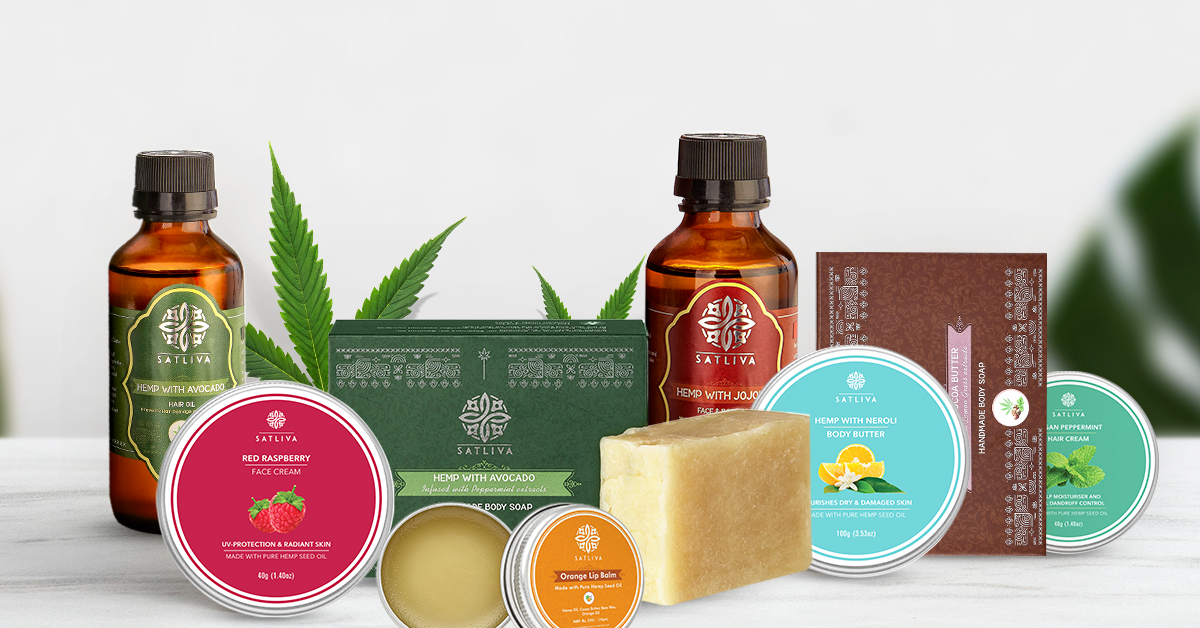 Satliva was launched in 2017 to tackle a serious problem; the widespread acceptance of unsustainability, and toxic chemical-based products. The young founders and enterprising couple; Harshaavardhan Redi Sirupa, and his wife, Namrata Reddy Sirupa, together work day in and day out to deliver a much-needed change in the industry. Before jumping headfirst into their ventures, the couple acquired a great foundation in engineering, and postgraduate degrees from renowned universities, both in the United States. Namrata went on to secure a job at NASA as a Quality Assurance Engineer. Their successful careers could be overshadowed only by their unbridled desire to normalize a sustainable and healthy life, and Satliva was their solution.
What is the brand about and when was it established?
Satliva was built on the belief; that 'nature provides the best nurture.' And since its inception in 2017; providing widespread access to the benefits of 100% natural, chemical and additive-free, Hemp Seed Oil products, has been our focus. By harnessing the superior natural goodness of Himalayan Hemp Seed Oil, we aim to make massive contributions toward the betterment of the Sustainable Self-Care Industry in India. Additionally, we employ great measures such as ethically sourcing raw materials and using biodegradable or recyclable packaging, to ensure our practices not only preserve the delicate ecosystem but improve it.
Why sustainable? What was the inspiration?
A sustainable and ecologically beneficial lifestyle has always struck me as a necessity, not a choice. To incorporate these ethics into the core of Satliva was an obvious decision for us. Presently, the skincare industry is home to many chemicals and additives that make their way into our groundwater, oceans, and lakes, adding to an already massive problem. The same chemicals settle deep in our skin, leading to hyperpigmentation; a problem we have observed is continually growing. With Satliva, we're on the path to reverting back to personally and environmentally healthier times. 
How did you choose the name "Satliva"?
After months of brainstorming, we tried to envision a term that could encompass the essence of our brand, which led to the realisation that we use hemp seed oil from the cannabis variety called 'Sativa', this led to the phrase "Live life on sativa," referring to this we came up with the word "Satliva."
What has been the impact on the environment?
So far, there have been no chemicals added into our environment from Satliva, we ensure to keep our products chemical and additive-free, for the benefit of our customers and our planet. Our packaging is biodegradable or recyclable, and research is currently underway at our facility, to provide even better alternatives.
What's the vision for the future?
Our vision for the future is simple; to give our future generations a pollution-free environment, to provide global access to entirely sustainable, 100% natural, chemical-free, products, and to spread awareness in order to normalize and utilise the innumerable benefits of hemp.