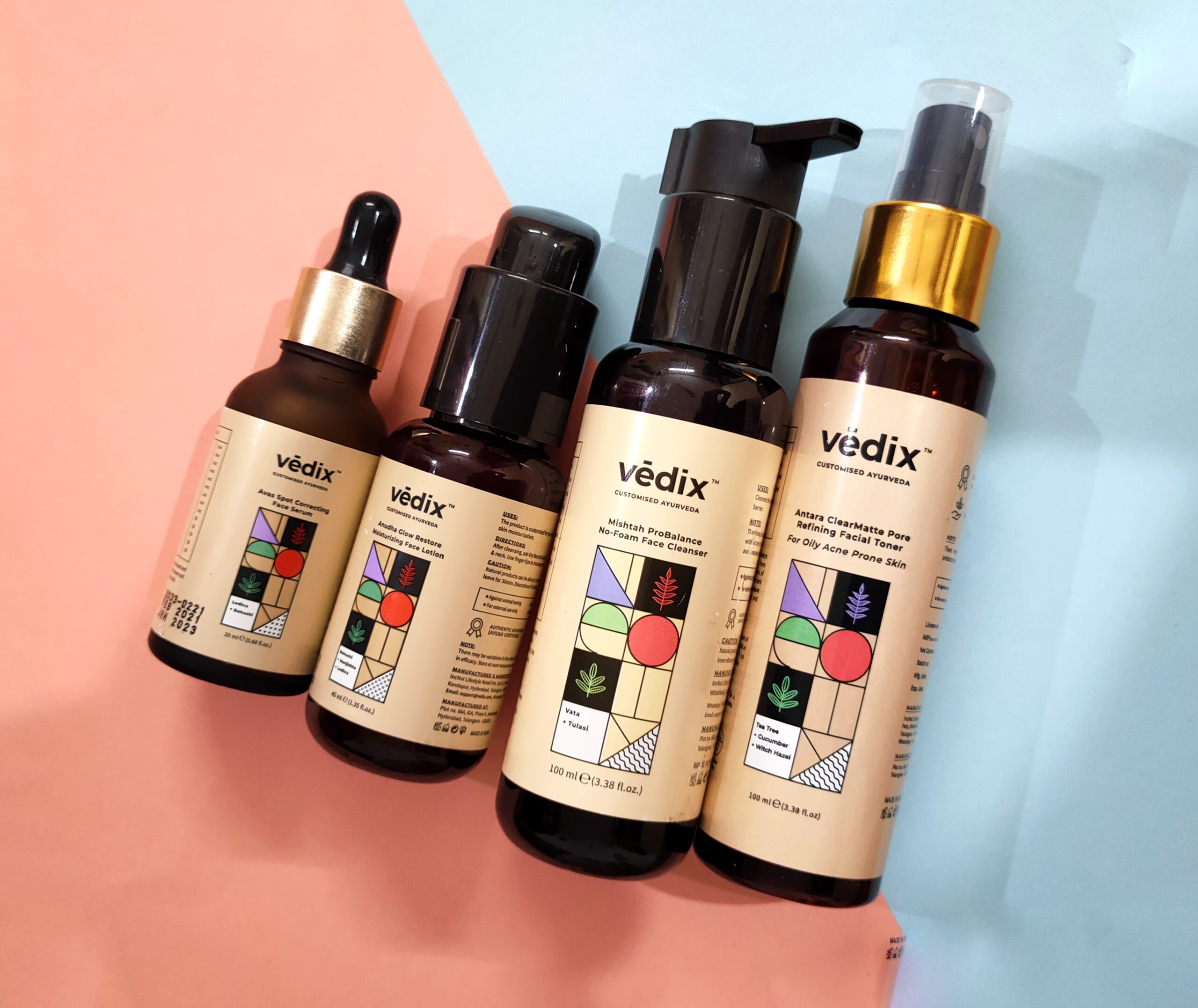 When it comes to getting radiant glowy skin, only a few brands understand the glow formula. The brand is about applying ayurvedic intelligence to your skin and present the best-customized skincare routine. 
Vedix is one such brand that goes beyond reading the signs of aging or skin problems from the top of the skin layer. Their Ayurvedic beauty & wellness personalized and customized Hair, Skincare, and Wellness regimens are recommended on the basis of the Tridosha Test. Every person has a unique combination of Vatta, Pitta, and Kapha, and hence, every one of us has unique skin problems, probably not visible on the outer surface but they exist. 
My skin is sensitive and a little change in my eating or sleeping habits reflects very clearly on the face. As per the Vedix Skincare Quiz, I was recommended a complete skincare routine consisting of a cleanser, serum, moisturizer and a toner.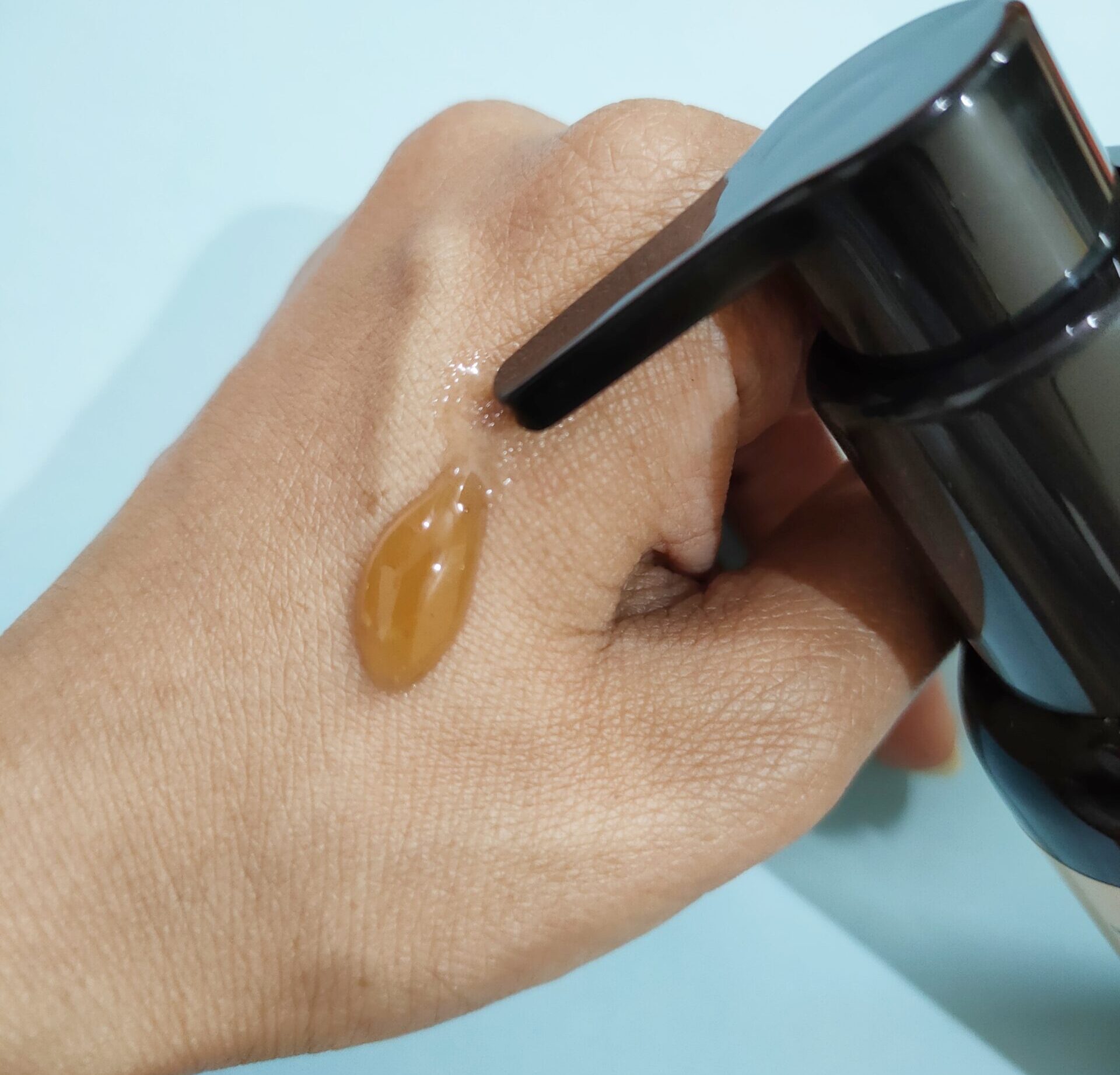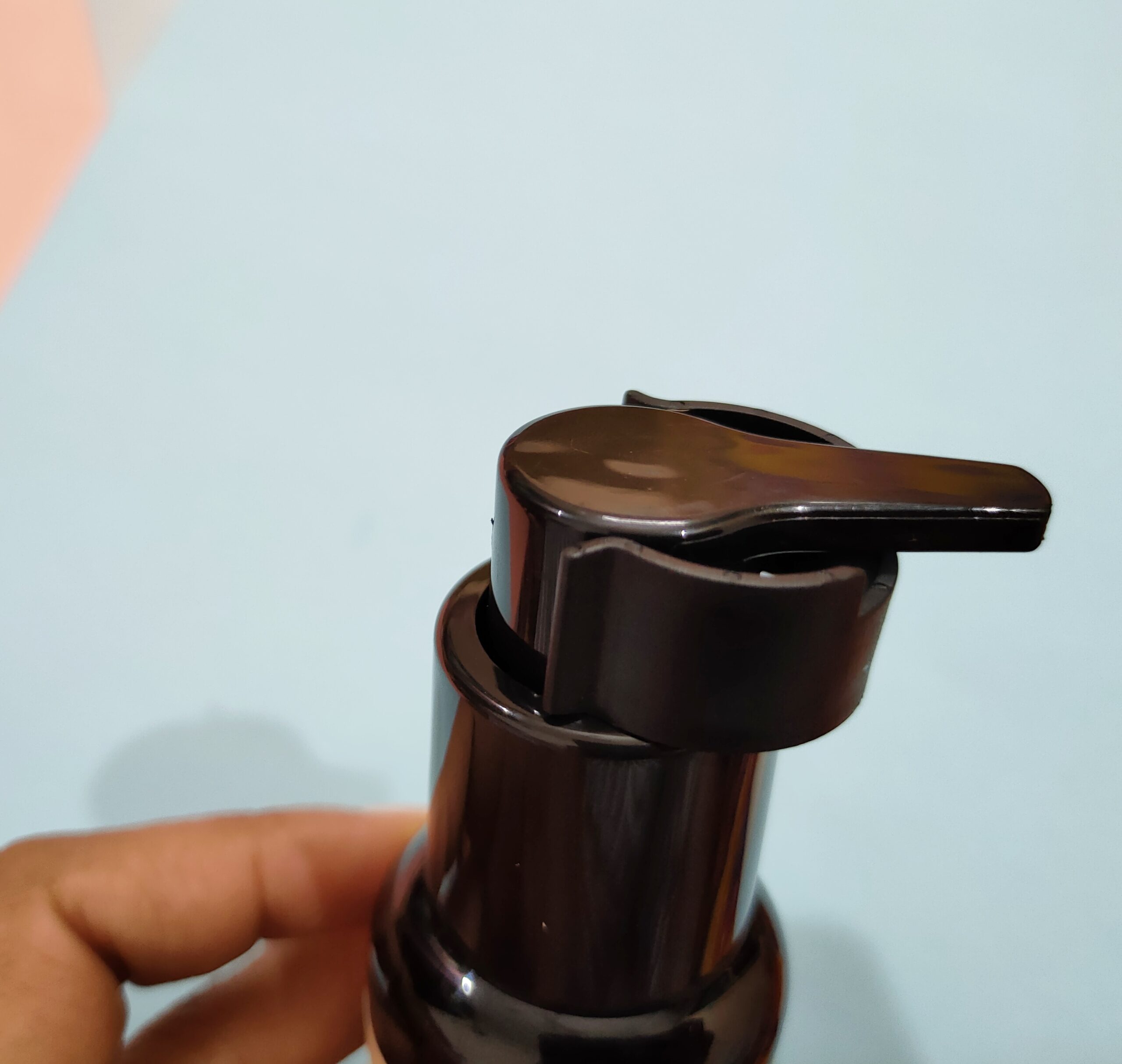 My major skincare concerns are pores, acne, and dryness. All of these are very considered by Vedix recommendations. 
Vedix Mishtah Prebalance No-foam Face Cleanser is a mild facial cleanser very well suitable for combination skin (with oily t-zone). It does not just take away the dirt but sticky elements present in the polluted air. The scent-free cleanser comes in a pump packaging with a pump lock which prevents the leakage of the product.
The anatara clear matte pore-refining facial toner with green tea and cucumber extracts hydrates the skin helps keep the pores clean and tight without any stickiness.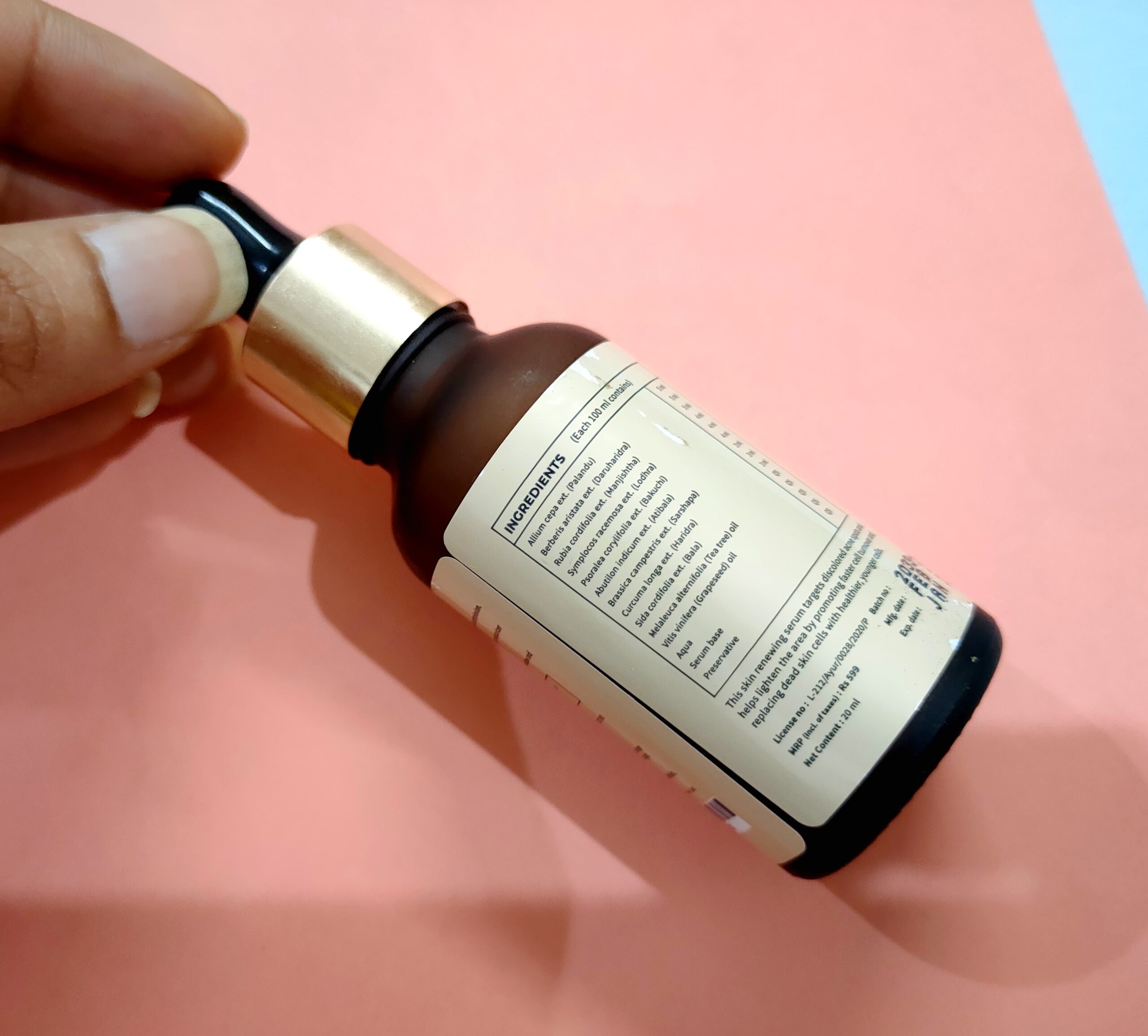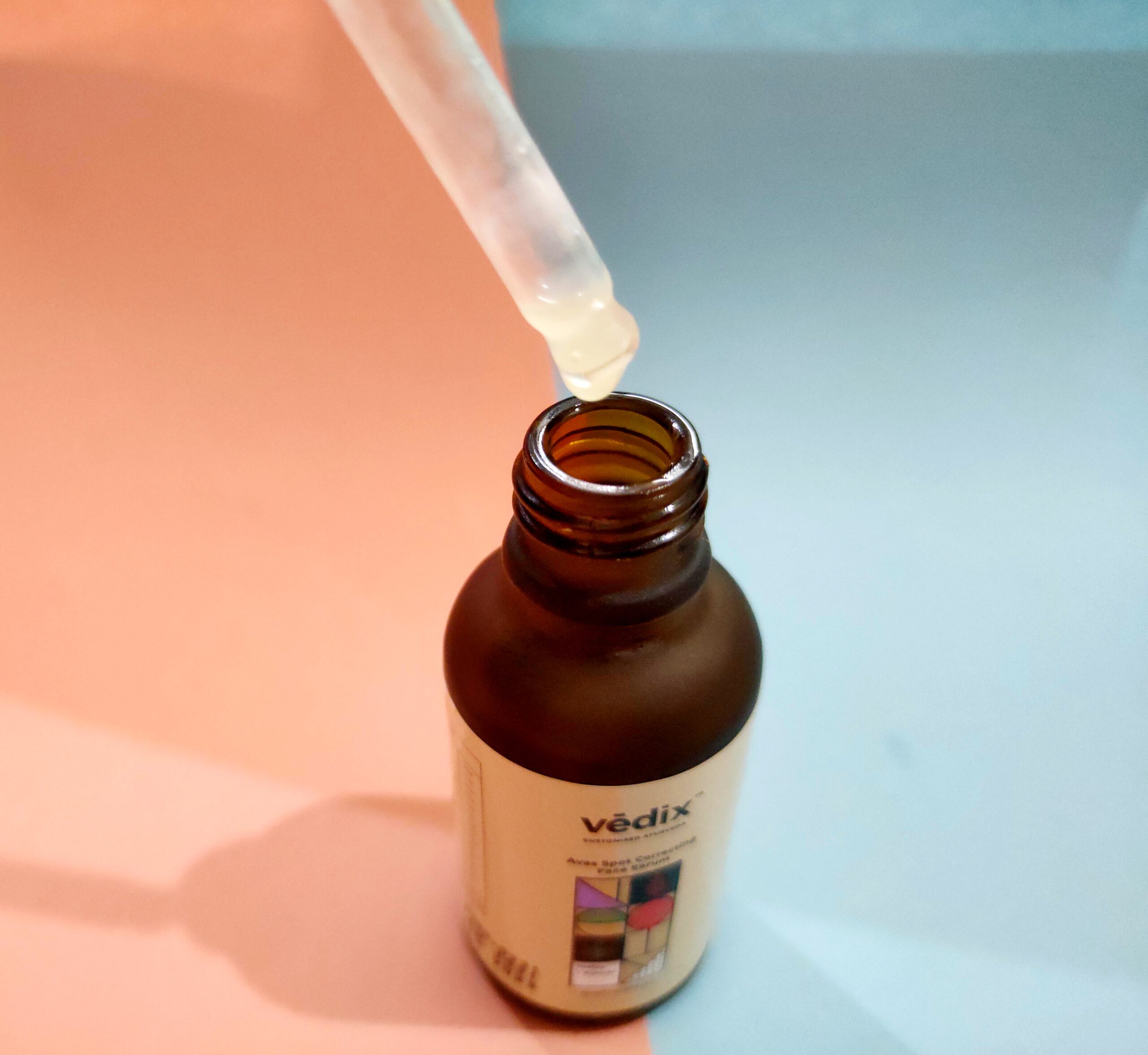 Skin serums are another wonderful products to achieve glow but when you find the right one. Vedix acne spot correcting facial serum does the double duty. It not just hydrates the skin but also prevents recurrence of zits and also lightens ugly acne spots. The little bottle is full of ayurvedic skin glow boosters including herbs like palandu, daruharidra, manjishtha, grapeseed oil, tea tree oil and many more.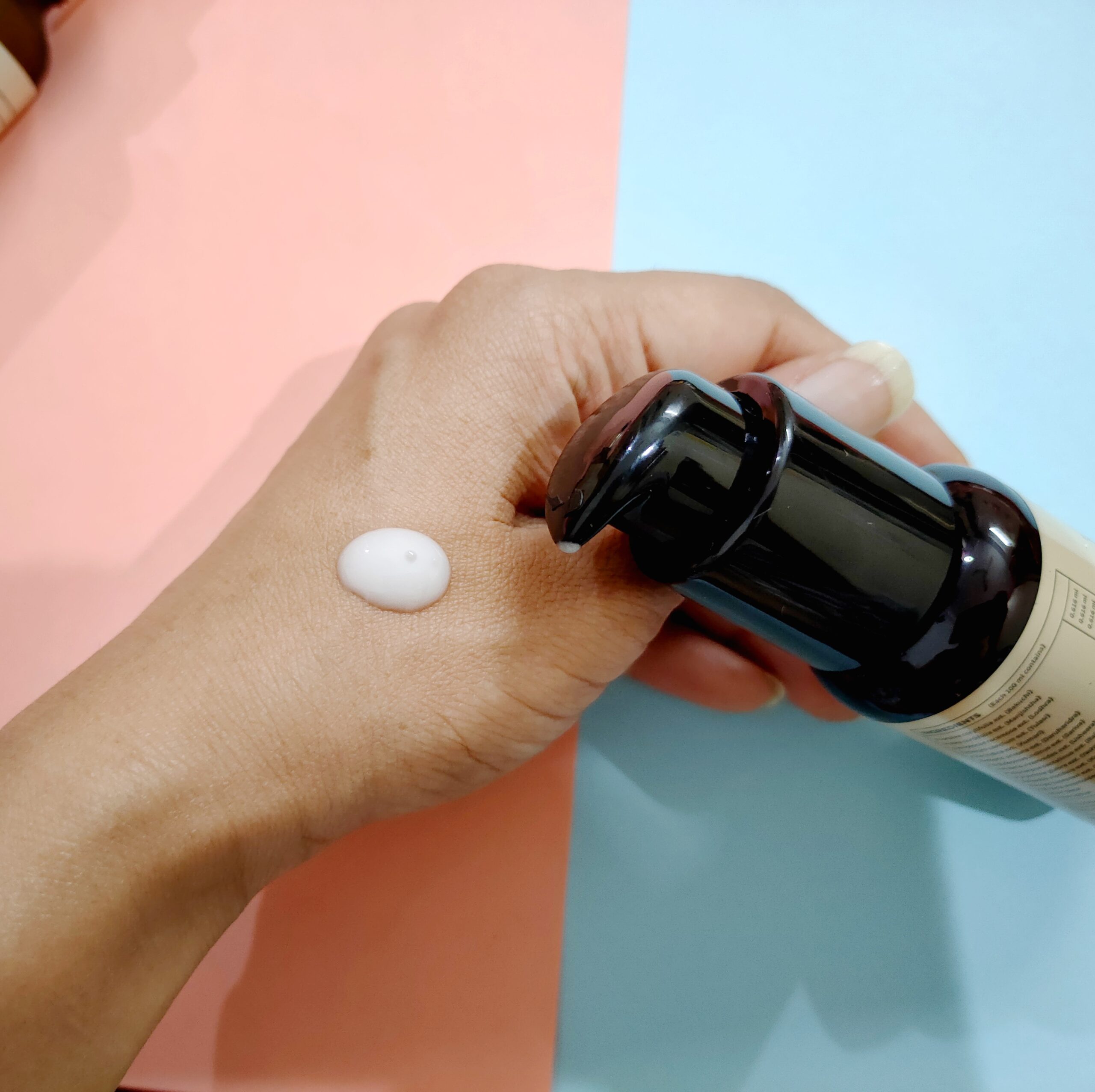 I noticed instant rejuvenation after following all four steps. Finished with the Vedix anudha glow restore moisturizing face lotion. Another pack full of super herbs like tulasi, usheera, kumari etc that boost natural skin glow. 
The nonsticky moisturizer quickly blends into the skin. Leaves skin soft and supple and well hydrated and well prepped if you wish to wear makeup. After using Vedix skincare products, I have witnesses reduced blackheads, well-hydrated skin, acne-free, calm skin.