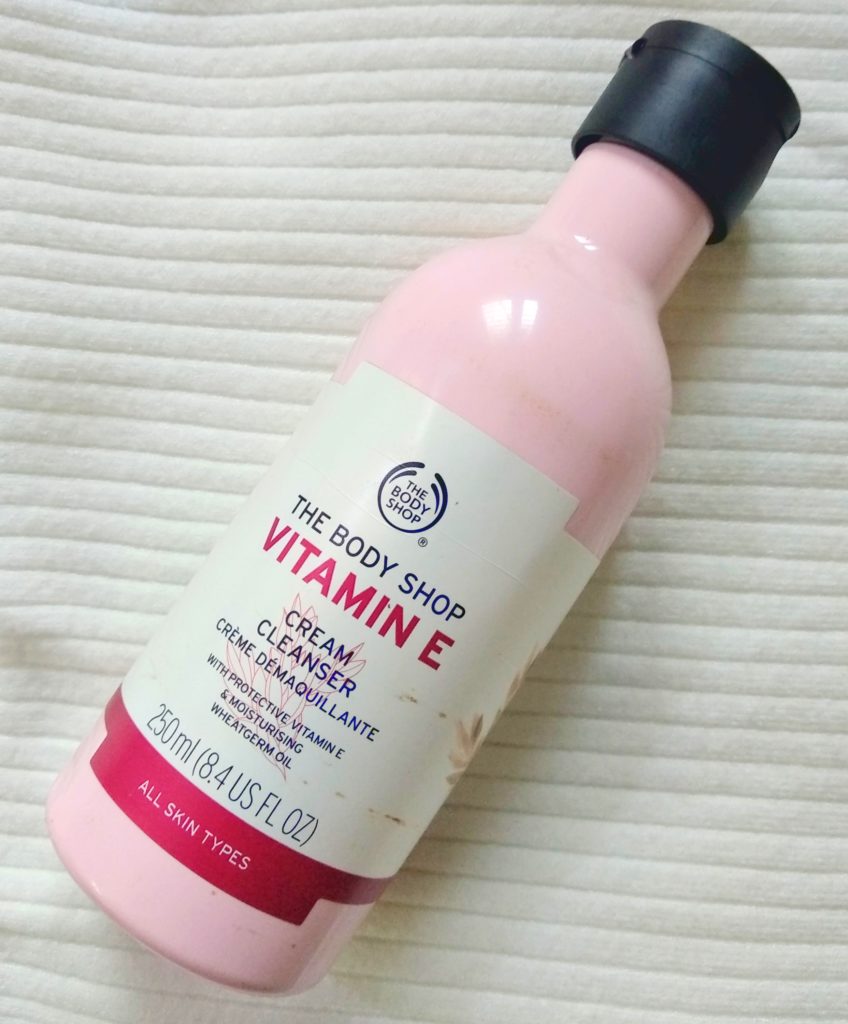 Price – 795/-
What is it
The Body Shop Vitamin E Cream cleanser is a rich cream-based moisturizing cleansing milk, very effective to remove dirt, skin impurities, and makeup.
What it does
Removes makeup
Removes dryness
Moisturizes & smoothens skin
Lasts all day long
Ingredients
Major ingredients: Wheat germ oil, Vitamin E
How to use
Massage the cream cleanser on the face. Can be used every day.
For what skin type
Best for Dry skin. But the product claims to be suitable for all skin types.
Everything else
The moisturizing cleansing lotion is tough on all kind of makeup, including the waterproof eyeliners & mascara. It leaves skin moisturized and clean, so if you want to skin your moisturizer after the wash, feel free to do that. Its fragrance is mild and comes in a plastic leak-proof bottle, which makes it suitable for traveling but a little heavy on the pocket.
Rating – 3/5