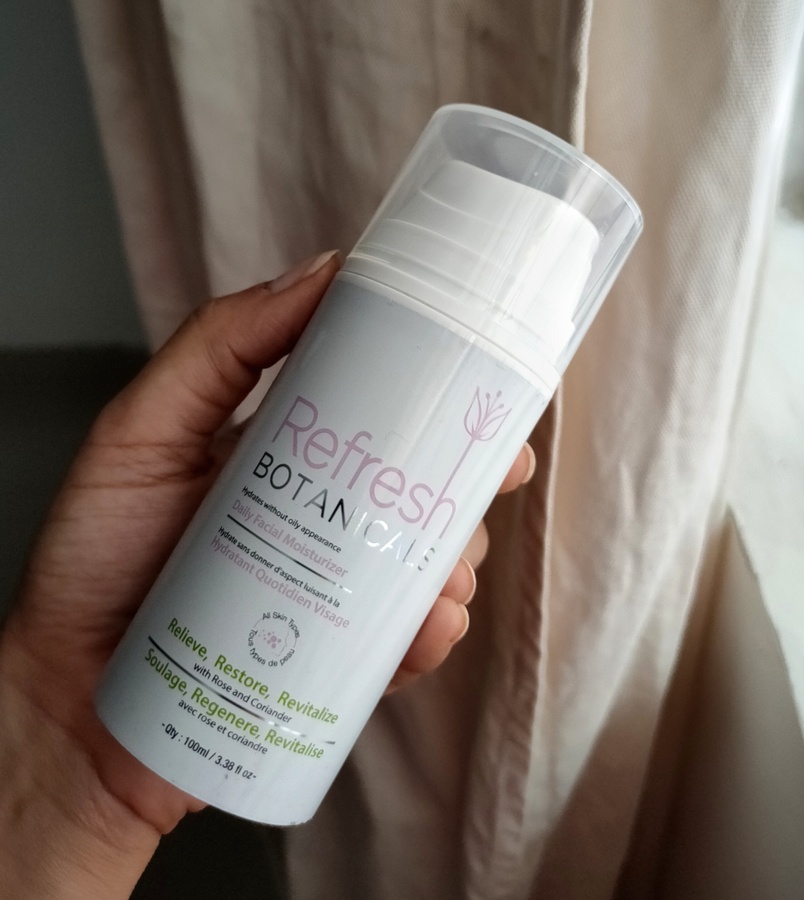 Price – Rs. 1599 for 100 ml
What is it?
A hydrating cream moisturizer prepared from roses and coriander oil that visibly promotes clear, healthy and clean skin. 
Who is it for
All skin types
How to use
Take a small pea-size or lesser amount of moisturizer. First spread on palms and then apply on face for the best results. 
Ingredients
The newly launched Refresh Botanicals Daily Facial Moisturizer is powered by the goodness of blooming roses and coriander oil. Both are super ingredients known to uplift and firm skin naturally. It is also enriched with the goodness of watermelon, safflower, jojoba seed oil, cucumber extracts, and many plant extracts that deeply hydrates skin without an oily appearance. The moisturizer is gluten-free, paraben-free, 99.7% natural, 86.96% organic, never tested on animals, perfume-free and contains no petroleum products.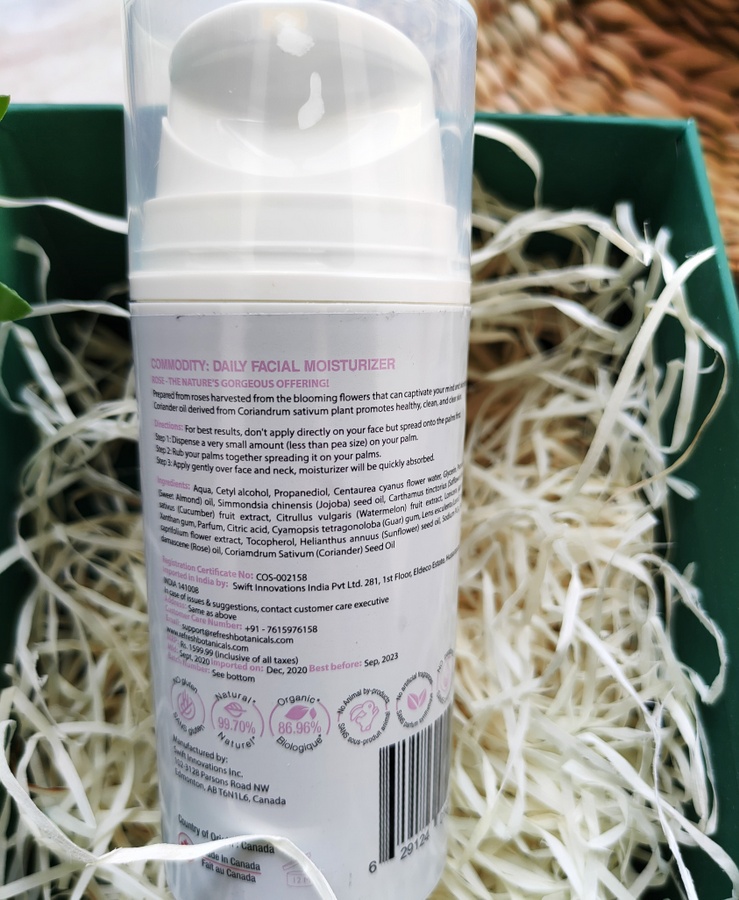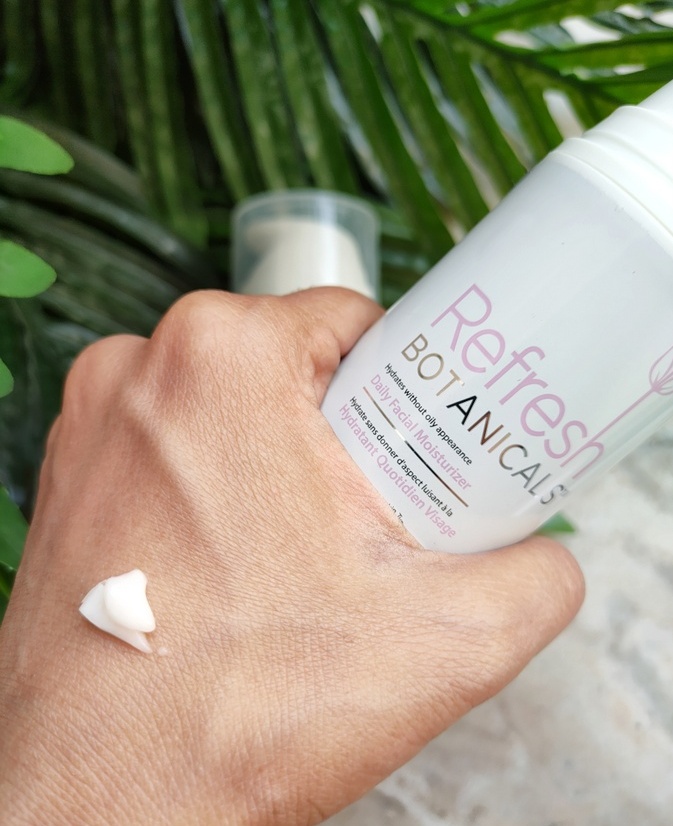 Everything else
Face moisturizers are not visible on the face but they impact the way our skin appears. I have combination skin and I always struggle to find the right ones, that hydrate my skin, doesn't get greasy, or cause acne or build-ups on the face. 
The newly launched facial moisturizer by Refresh Botanicals lives up to everything it claims. As the product claims to be organic, natural, and environmentally friendly the packaging visibly compliments their promises. It is subtle, rich, and gives a soothing appearance.  The moisturizer comes in a pump container covered with a recyclable plastic lid that protects the cream dispenser from dirt and a firm grip makes it suitable to carry in the bag.
The moisturizer is very lightweight but hydrates very well dry skin as well oily t-zone. It quickly absorbs into the skin and instantly revitalizes, restores the dull dry skin. It also becomes a very good base for wearing makeup.
You may find the moisturizer expensive initially but it goes a long way and it is worth the price. The moisturizer keeps the skin well hydrated throughout the day doesn't melt or disappears after a few hours. I generally breakout if my skin doesn't like any product and It's been over 10 days, I have been using it continuously and I can say my skin loves it. 
Rating: 5/5