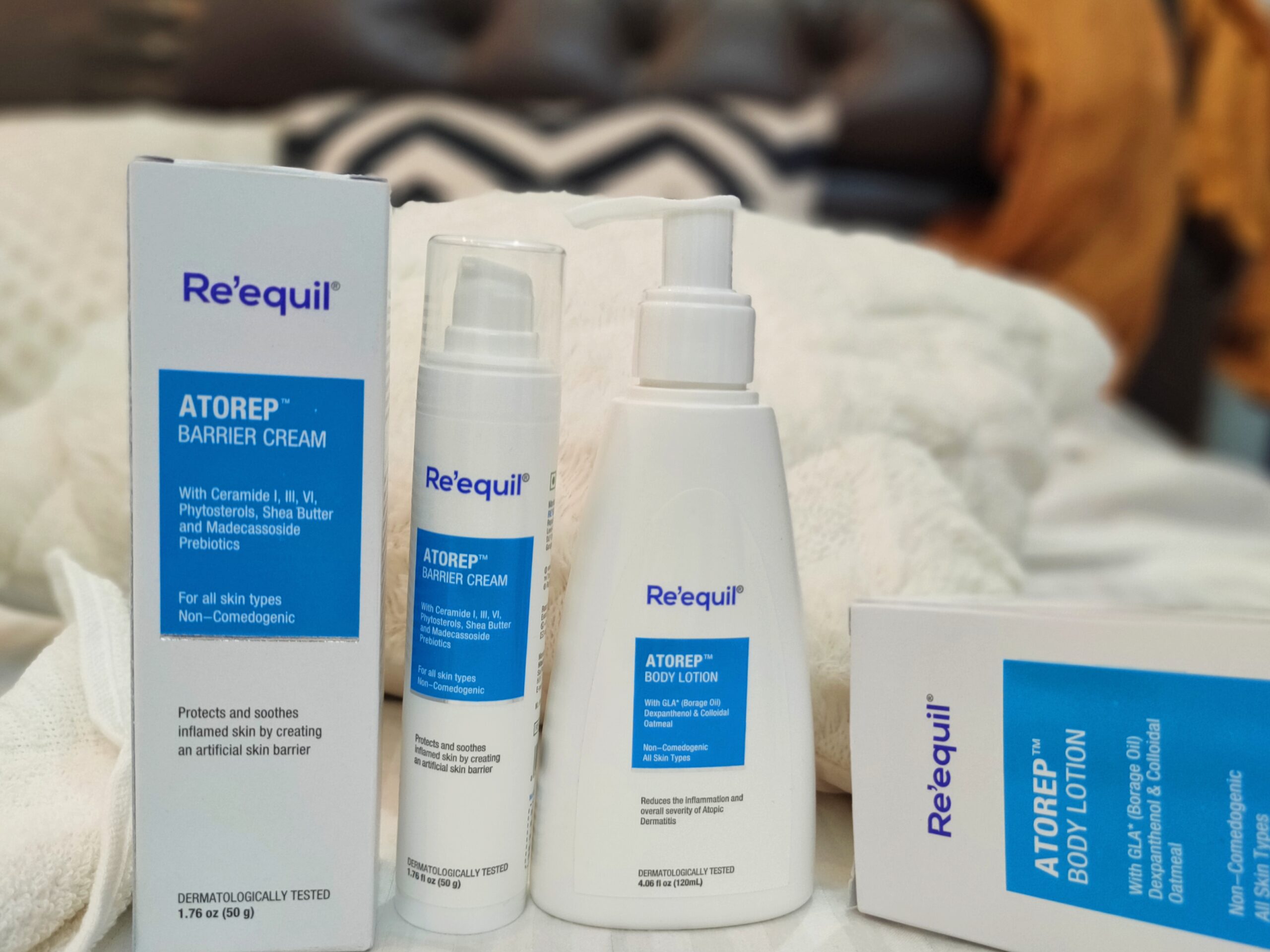 Atopic dermatitis is also known as eczema is a skin condition that causes redness and itchiness on the skin. This is common in children but if you have sensitive skin, it can appear at any age. Atopic skin may be caused by everyday activities like sleeping, bathing, the type of clothes you wear, etc. 
Re'equil, dermatologically tested and made by scientists, offers skincare solutions – Atorep that targets Atopic skin conditions. 
Re'equil Atorep Barrier Cream Review
Price – INR 650 for 50g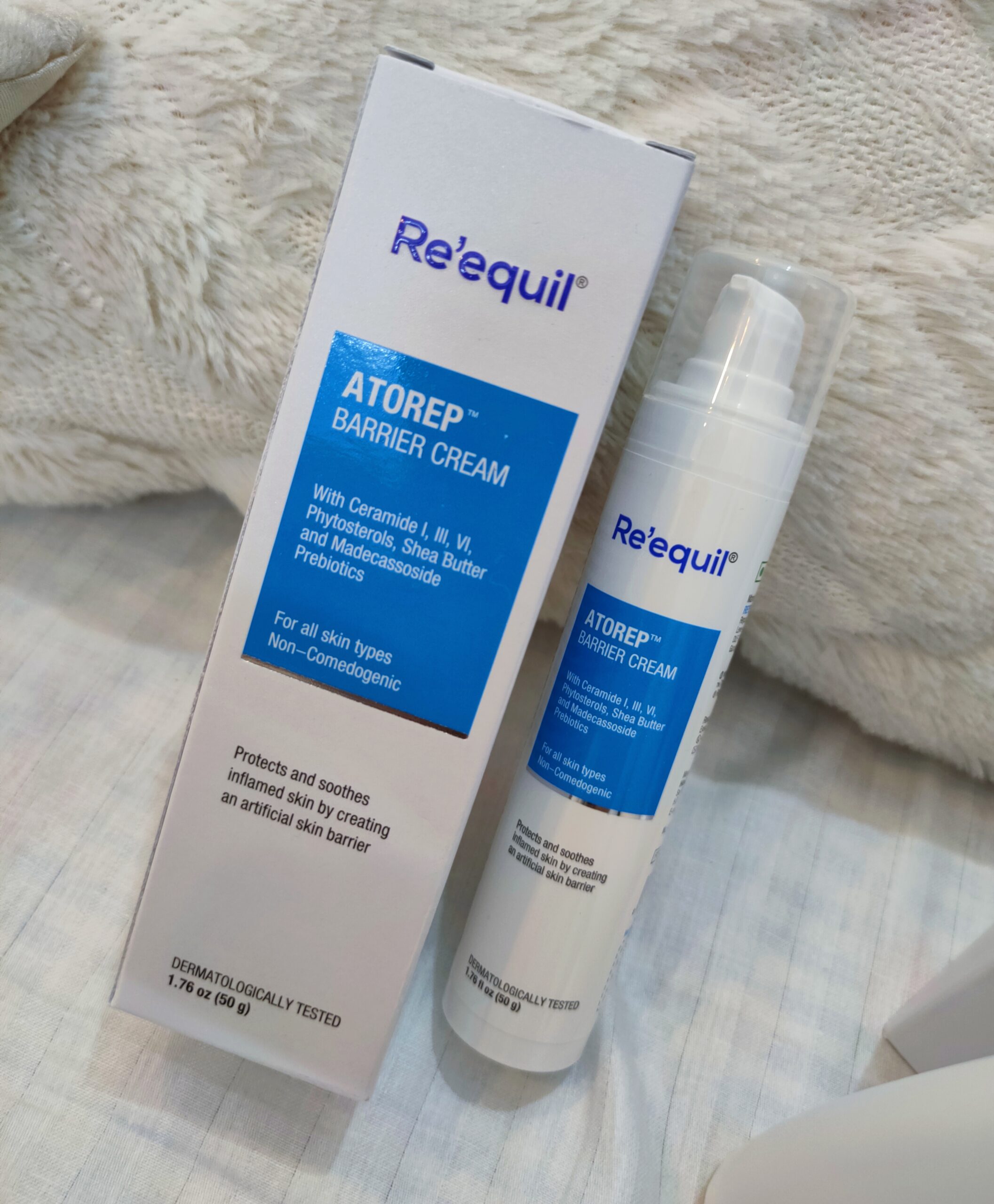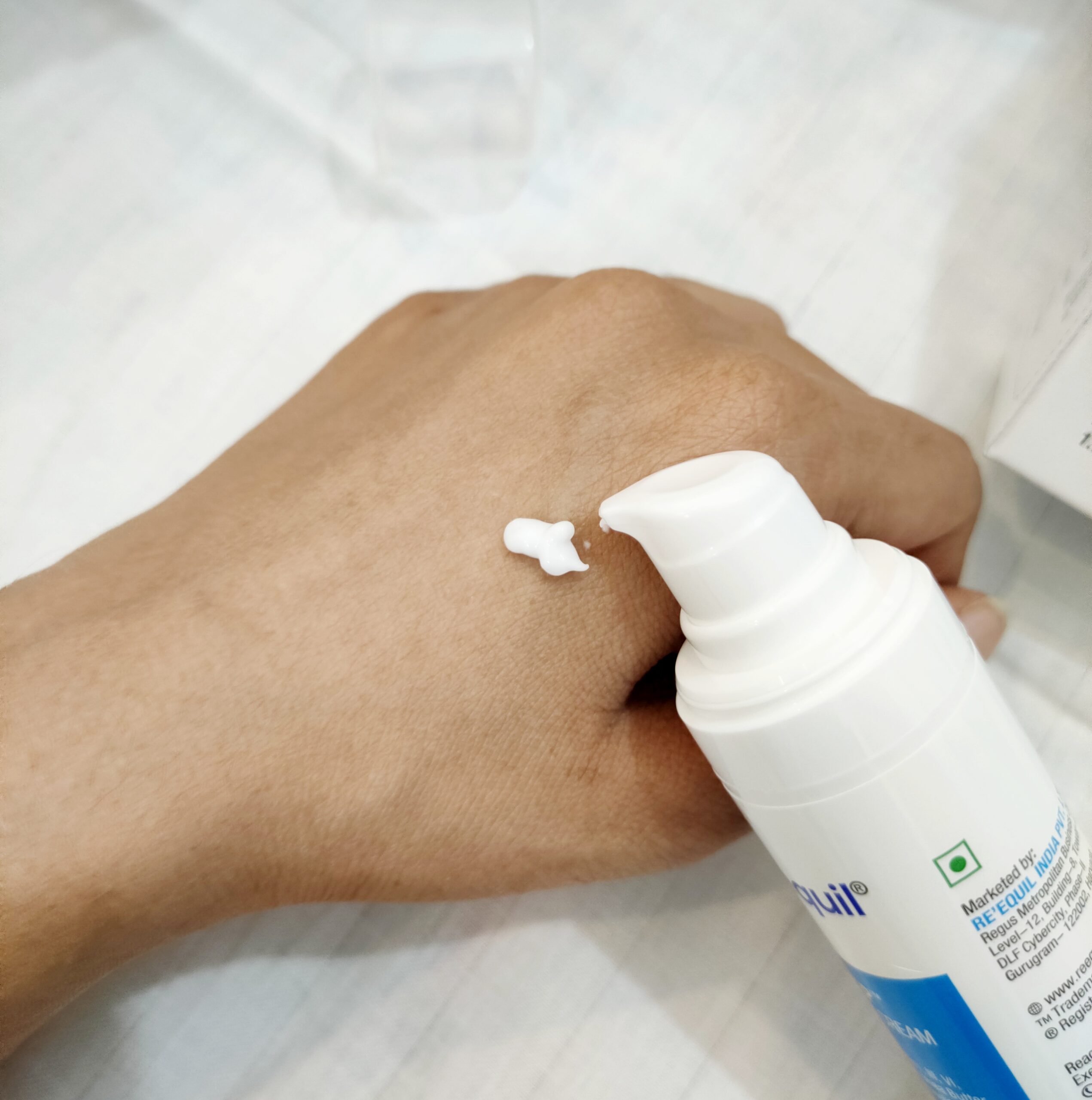 Atopic dermatitis once developed starts a vicious cycle of scratching, inflammation and additional barrier damage. And it gets worse if you have dry skin. The best way to treat such skin conditions is through accurate moisturization.
Re'equil Atorep Barrier Cream contains Ceramide I, III, and VI along with Phytosteroids. Ceramides are clinically proven to address various concerns associated with dry and itchy skin and hold together the skin lipid bilayers. It also contains powerful ingredients like Gotu Kola, which traditionally been known to be used as a medicine to treat irritated skin in Ayurveda. 
Since the barrier cream comes in a sleek pump container, it is very easy to apply to the targeted area. It instantly soothes and protects inflamed skin by creating an artificial skin barrier, that makes it a go-to choice for anyone who has sensitive skin and requires dermatologists' approval before applying any products on their skin. 
Re'equil Atorep Body Lotion Review
Price – INR 600 for 120 ml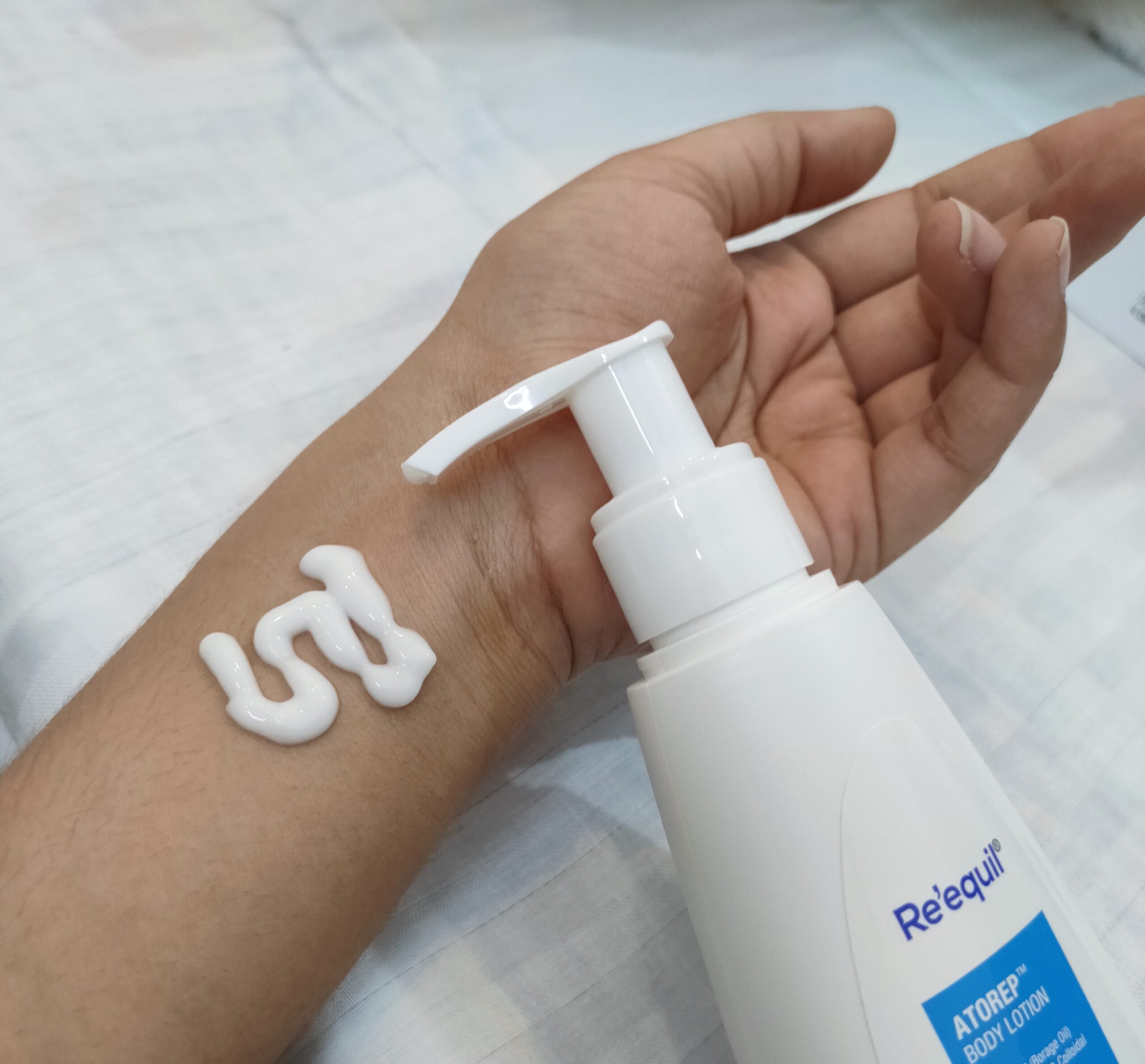 Apart from your personal choices, Atopic dermatitis can be triggered due to the sensitivity to climate, pollution, and allergies or makeup products. The best way is to manage it. 
Re'equil Atorep Body Lotion is formulated with Borage oil which is the richest botanical source of this fatty acid. The lotion also contains Dexpanthenol that helps in healing and protecting eczema-prone skin. The lotion comes is fit for everyday use for all skin types and especially if you own sensitive skin. The creamy lotion has a very mild scent, which reminds me of one of the popular baby products. It is lightweight, quickly gets absorbed into the skin. 
Due to increased hot weather, my toe skin gets really dry in summers. It becomes dead and then peels off. The dryness causes itchiness, redness, and irritation. I tried Re'equil Atorep skincare solutions for a week and I can notice a significant difference in toe skin. Moisturization is the key to manage such skin but sometimes even the best of beauty moisturizers don't work but now after using Re'equil, I can say I have found the solution to treat my parched toes.