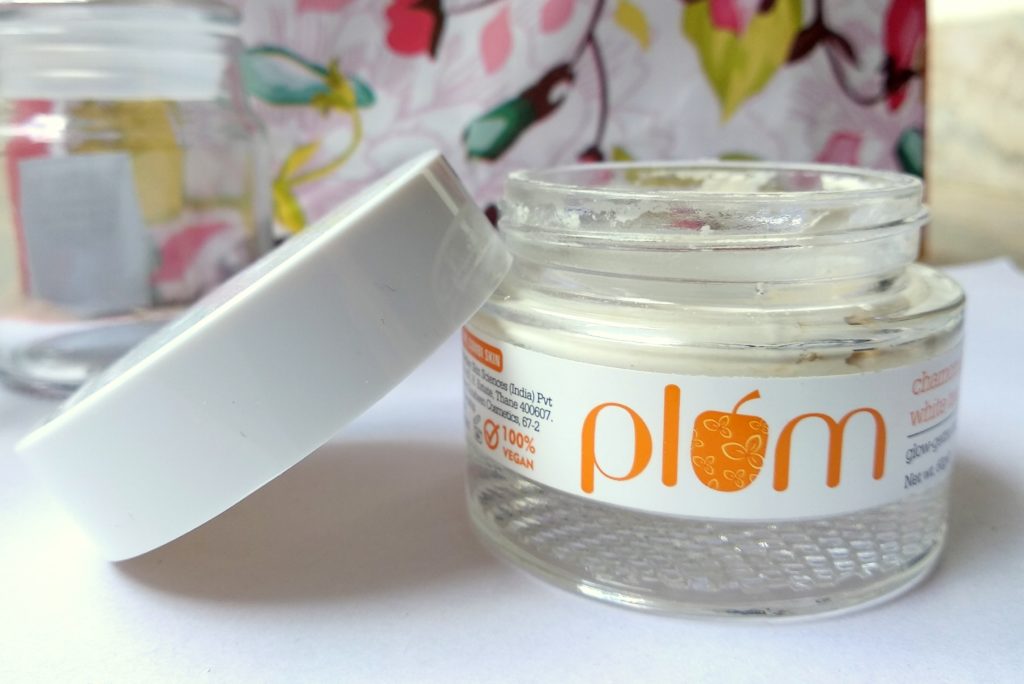 What is it?
Plum chamomile & white tea glow face mask is a clay mask for all skin types, enriched with white Bentonite, Kaolin and the proprietary mixture of Chamomile extracts, White Tea Leaf extracts, Licorice root extract and 5 hyper-antioxidant leaf extracts and all this together works to lighten the skin color, deep cleanse and exfoliates the impurities.
About the product
As the usage instructions, apply the fine layer on face and leave the eyes and lips area, rest for 30 minutes. After rinsing with cold water, it delivers brighter and lighter skin with a white sheen.
Despite a clay based face pack, it doesn't dry skin. Therefore it is suitable for all kind of skin and also works well in all the weather.
Overall it is a good budget skincare of Rs 490, which can last up to least 3 months if you use it 2-3 times a week.
Rating: 3.5 smiles
Bonus tip – This is a bit thick mask, mix rose water for smooth application.
You may also like