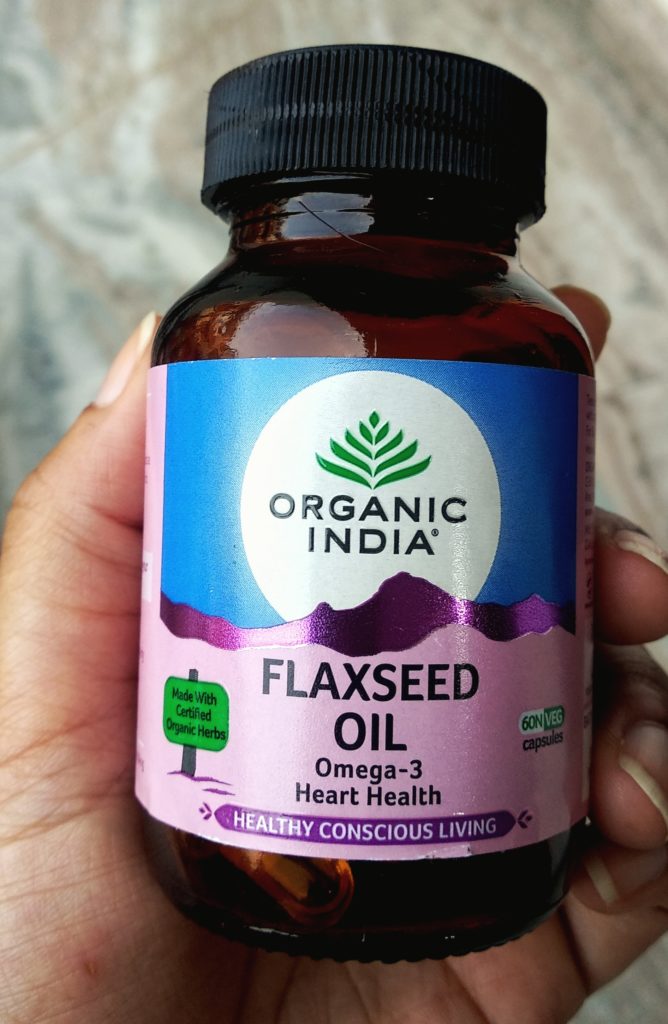 Price – 495/- for 60 Capsules
What is it
Organic India Flaxseed oil is a Vegan Omega 3 dietary supplements.
What it does
Omega 3 helps reduce high cholesterol,
helps in burning fat,
supports healthy skin & nails
Healthy cardiovascular system
Ingredients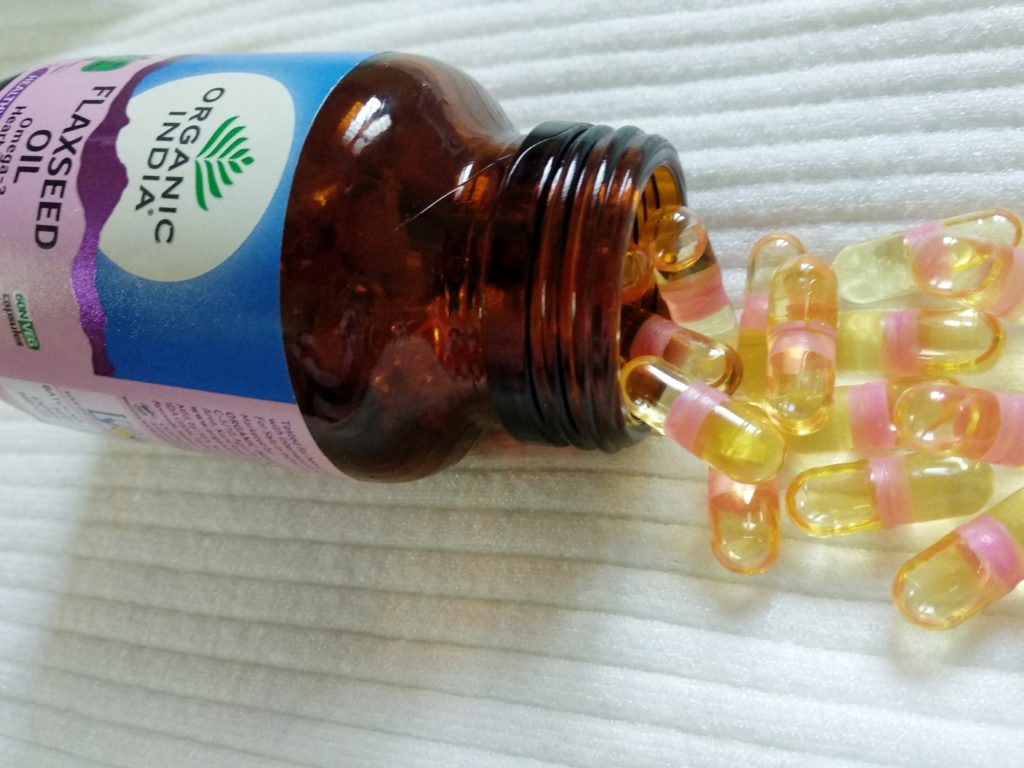 The main ingredients are Flaxseed oil
How to use
Recommended using 2 capsules twice daily or as directed by the physician
Who should use
Suffering from cardiovascular disease & high cholesterol
Suffering from dry eyes
Low immunity
Everything else
Due to continuous exposure to radiation and screens & pollution, I have been suffering from dry eyes. Which often feels like really bad burning irritation in eyes, swelling, and redness. The doctor advised to increase the intake of Omega 3 and also proscribed omega 3 supplements.
I took Organic India Flaxseed oil 1 capsule a day for a month and I noticed a significant decrease in hair fall. My eyes also become better but I was using some other eyedrops also with it.
Hence, I liked it as it was safe, vegan and my hair & skin definitely become better. Go for it if you crave for healthy skin & hair
Rating 4/5