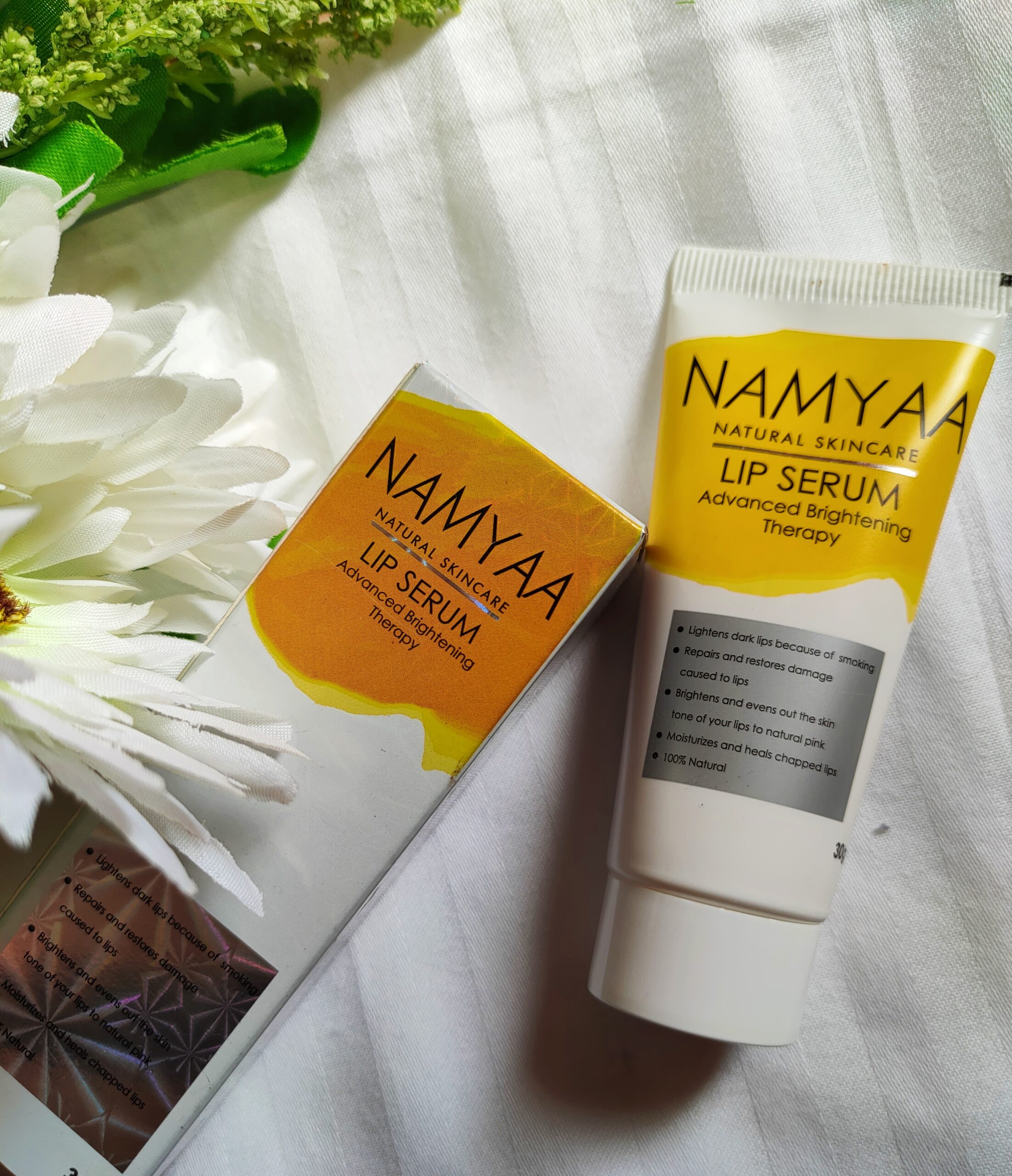 Price – Rs. 240/- for 30 g
What is it
A moisturizing creamy lip serum. 
What it does
Advanced therapy to treat lip pigmentation and brightens lips
Who is it for
If you wish to plump lips
Treatment for lip pigmentation
Treats dry lips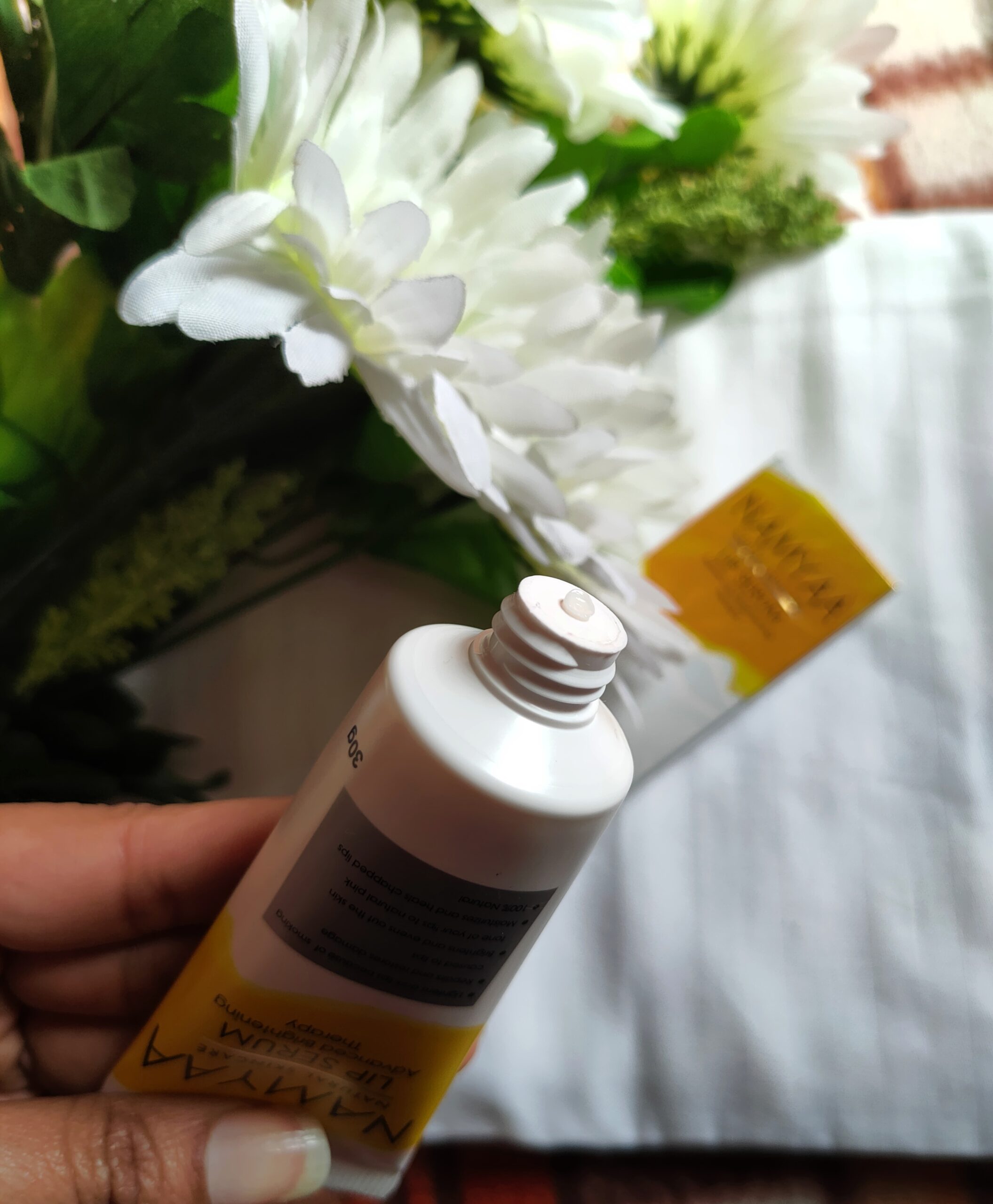 Everything else
We are always looking for multipurpose products that can stand with us through the storms or the heat. Lip balms are one such product. They do more than just moisturizing the lips. 
They work great as lip gloss, highlighter, and cuticle softener too sometimes. 
Being a beauty hoarder, we had to try a new and very interesting product – Namyaa Lip Serum. The serum claims to not just moisturize lips but also treat lip pigmentation. 
It is lip cream and tastes like cream only. The cream serum works great as a lip plumper and lip moisturizer and creates a smooth base to wear lipstick. The best part is you can wear it under matte lipsticks too and it doesn't destroy the lipstick texture as this serum doesn't give any kind of shine to lips and just moisturizes. 
Apply it at night before sleeping to treat lip pigmentation because that's when the serum may stay on lips longest and can do the job. 
Overall it's a great lip moisturizer, more than a lip balm. It is matte looking, treats skin discoloration, plumps lips, easy to carry. It is organic, chemical, and paraben-free. It is truly a multitasker and environment friendly. 
Rating 4.5/5