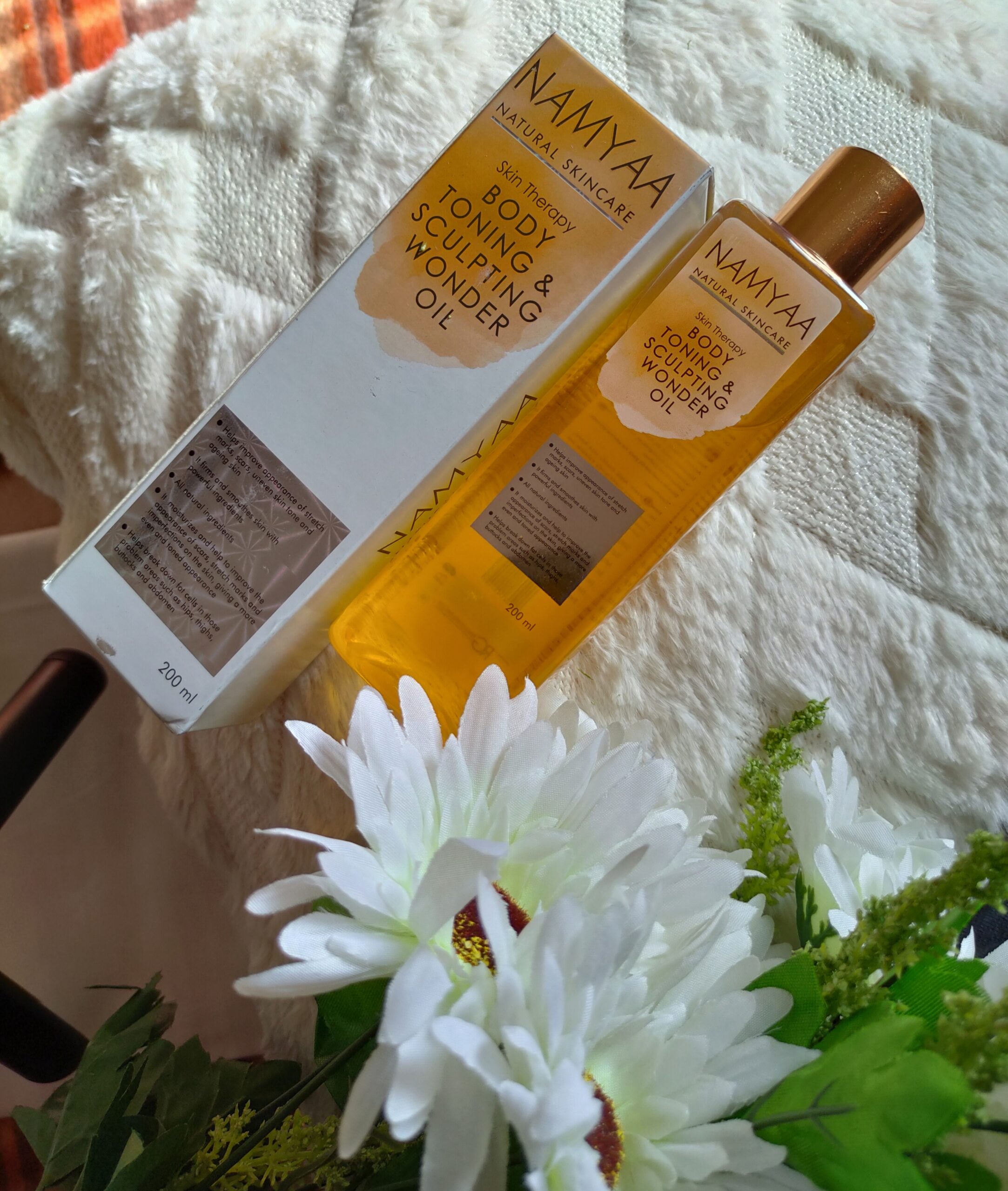 Price: 800 for 200 ml
What is it
A multi-purpose boy oil
What it does
Skin moisturizer
Massage oil
treats scars, stretch marks, cellulite
How to use
Apply directly on to hands and legs or anywhere needed to moisturize and revive dry skin. 
Everything else
I am really impressed with the packaging of Namyaa products. They have very carefully taken care of product packaging to make them travel-friendly. Oils are one of most leaking products, to solve this problem, Namyaa has provided a plastic knob to prevent any kind of leakage. Very impressive!
I have very dry skin and I use oils on my body the entire winter. If body oils smell good it is a cherry on the cake. 
Namyaa body toning & sculpting oil smells amazing. I actually skip any kind of body mist and body perfumes when  I am wearing this oil. It is lightweight spreads easily on the skin and doesn't feel greasy. 
I generally mix oil with my body lotion and then apply it on open skin so it gets into the skin, but doesn't attract dust and feel sticky. 
Namyaa is one the leading natural skincare brands, known for offering alcohol & paraben-free skincare products. Hence, it is a great product for expecting mothers to treat stretch marks. The oil is powered with natural oils like sesamum seed oil, almond oil, ashwagandha root extract, wheat germ oil, and many essential oils which makes it fit to treat scars, skin blemishes as well and has a shelf life of 36 months. 
Rating: 4/5