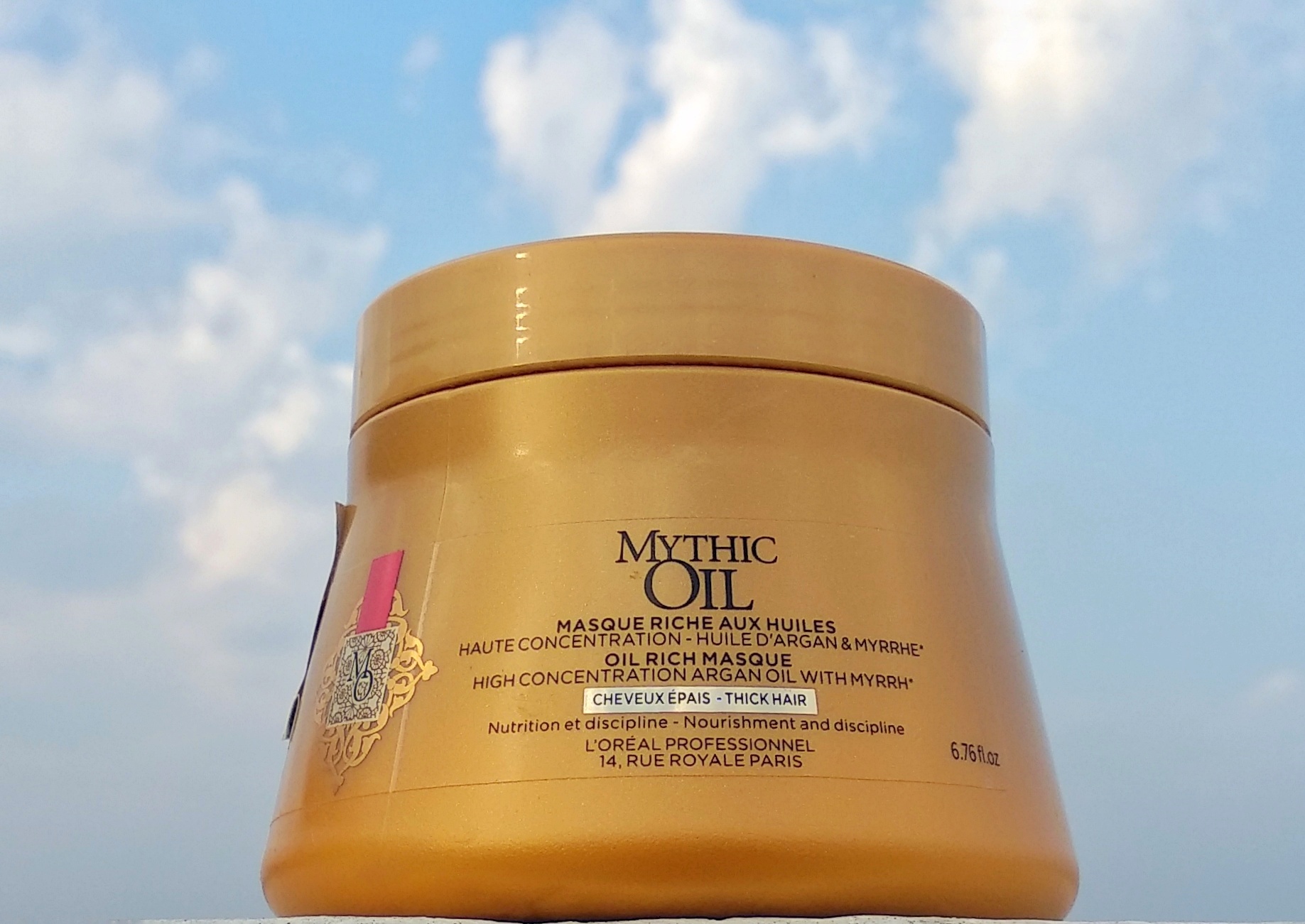 Price – Rs. 980/- for 200 ml
What is it
Rich hair mask with concentrate argan oil & infused with Myrrh extract
What it does
The intense hair mask deeply nourishes dry, thick, unruly, unmanageable hair.
Who should use
Normal to dry hair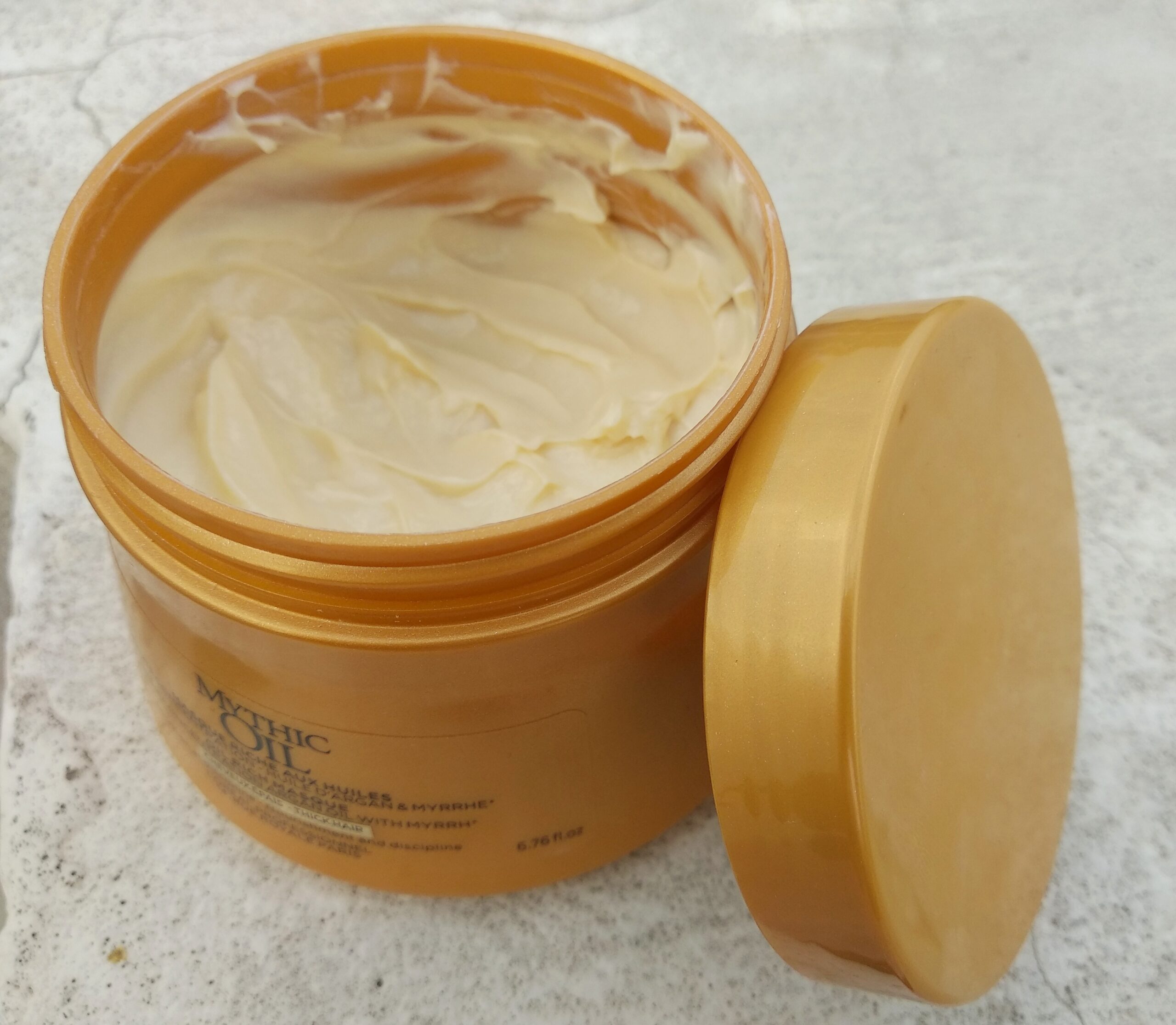 How to use
Apply the cream across hair length in small sections. You may also use a wide-tooth comb to spread the conditioner evenly.
Everything else
I bought L'Oreal Professional Mythic Oil Masque hair mask hoping that it will solve my hair issues. It did to an extent but only when I left the mask for 15-20 minutes in hair and followed with steam. Then I got good results. So don't use it as a conditioner
The rich thick hair mask cream nourishes tresses very well. It detangles, makes hair really manageable. It calms down hair, makes them frizz-free in all weather, and stays till the next wash. If you have colored hair, this hair masque is a good pick for regular hair maintenance at home. But make sure you rinse off all the product from hair because it takes a while to wash it off and use normal water. 
I like the results but I feel it is a little overpriced.
Rating 4/5