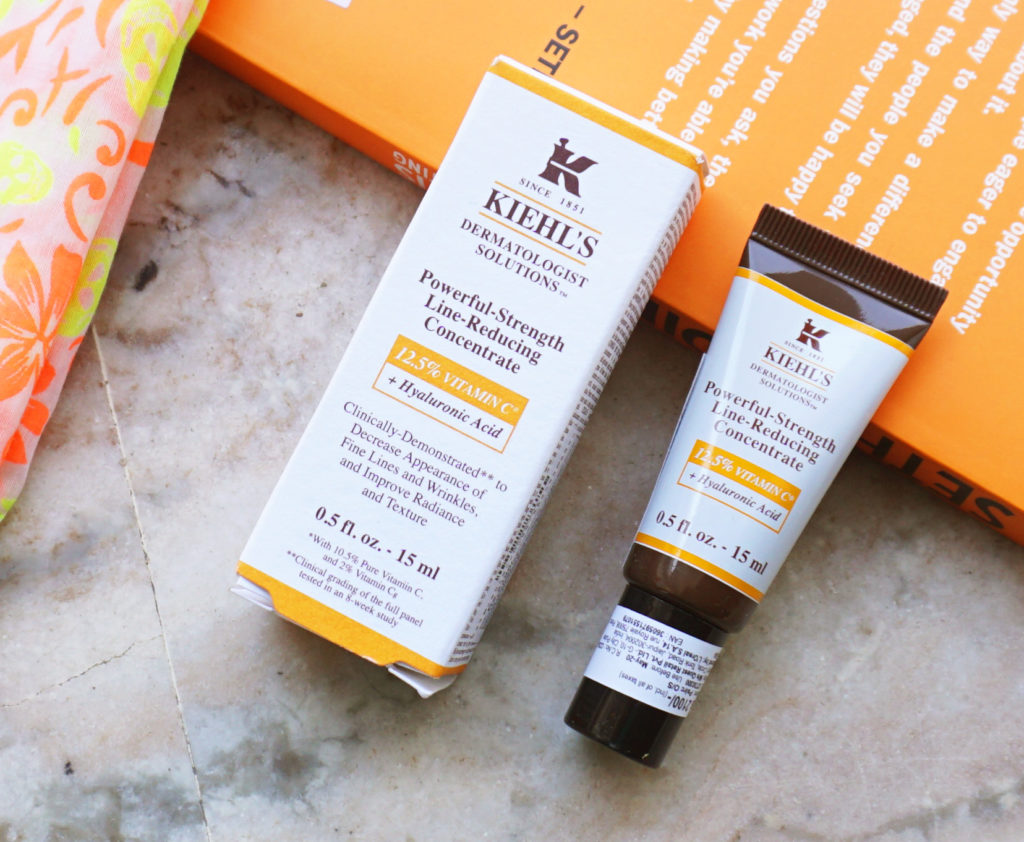 What is it?
Kiehl's powerful strength line – reducing concentrate is a serum cum moisturizer, which attacks hard on the facial lines, dark spots and overall gives you younger looking skin
About the product
The unique skincare treatment is enriched with real Vitamin C extracted from oranges and lemons. The product claims to reduce the wrinkles, lines and overall boost skin radiance. The formula is suitable for all skin types and it also reduces the appearance of open pores and dark spots.
Price – 2100/- for 15 ml
Review
Can you see the results in just 7 days? I have been using Kiehl's powerful strength line – reducing concentrate from last 7 days and I started noticing the changes in my skin in just 24 hours. I am not exaggerating nor this is a sponsored post.
This is a very expensive product but it worth buying as this is not just another anti-aging formula making the false commitments. It smells as fresh as oranges. and it is hardly noticeable. I use this in the morning after cleansing and it is so weightless, that it doesn't feel at all. I do not think that this is great moisturizer but this is certainly the most effective skin corrector I have ever used. In just a week I can notice visible differences in my skin, my complexion looks fairer, spots are reduced and my skin looks clearer.
I wanted to deduct one star for it's price but it is magically effective.
Rating – 5 Stars
You may also like