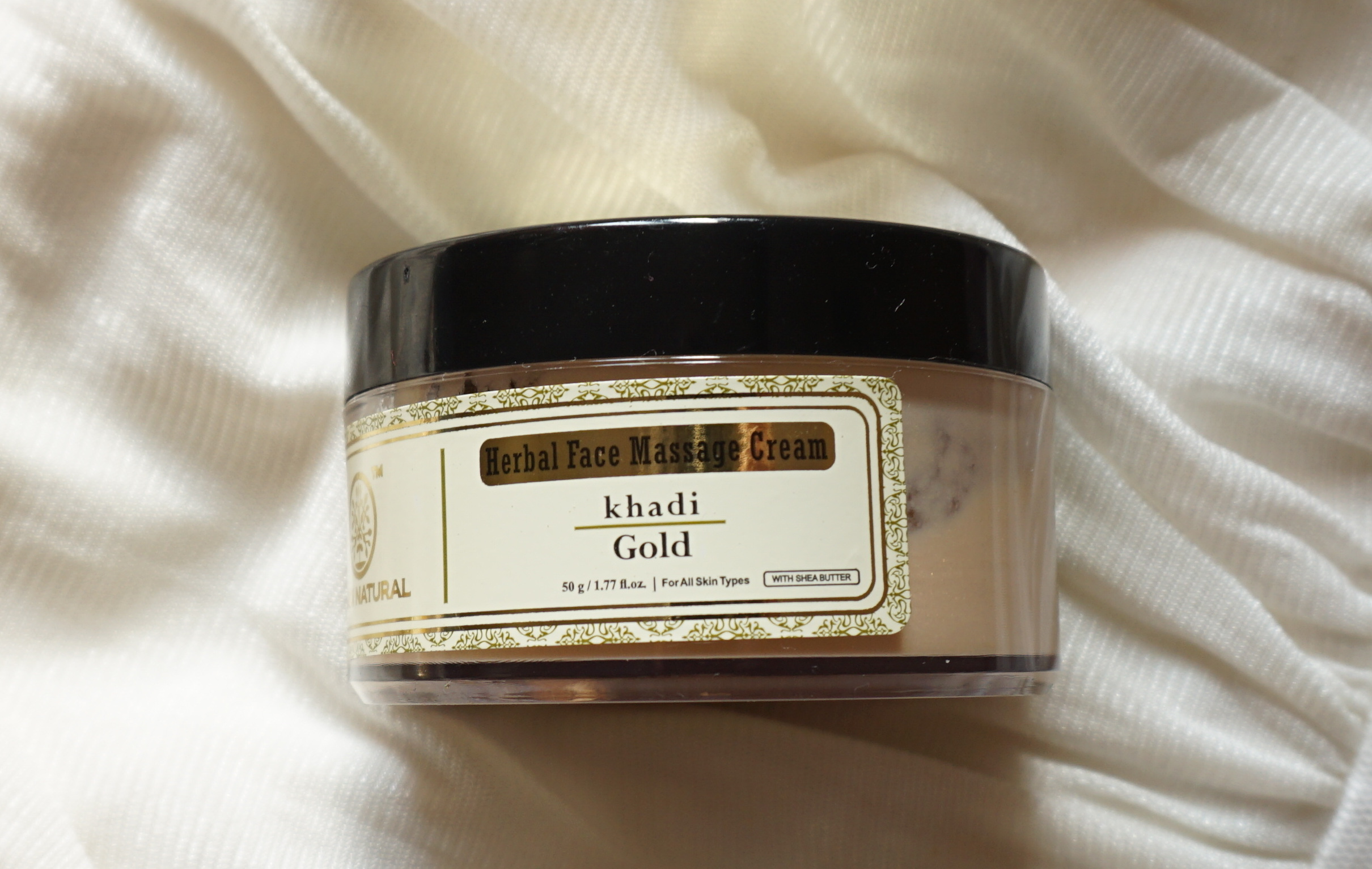 Price – Rs. 175/- for 50 g
What is it
Khadi gold herbal massage cream is an ayurvedic facial massage cream with properties of natural herbs and pure gold extracts
What it does
This cream is loaded with many anti aging and skin lightening properties. It lightens skin tone leaves dewy fresh skin.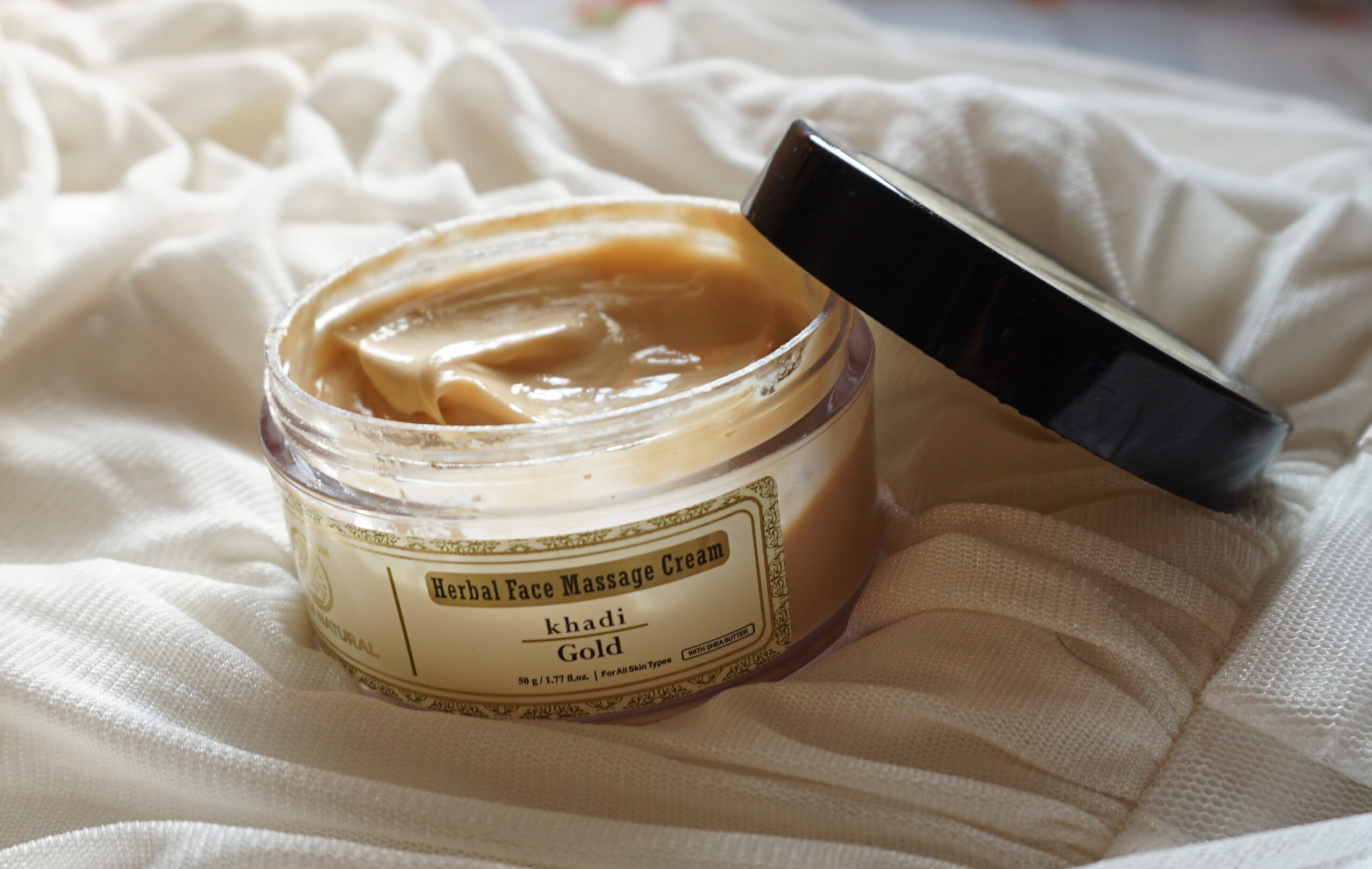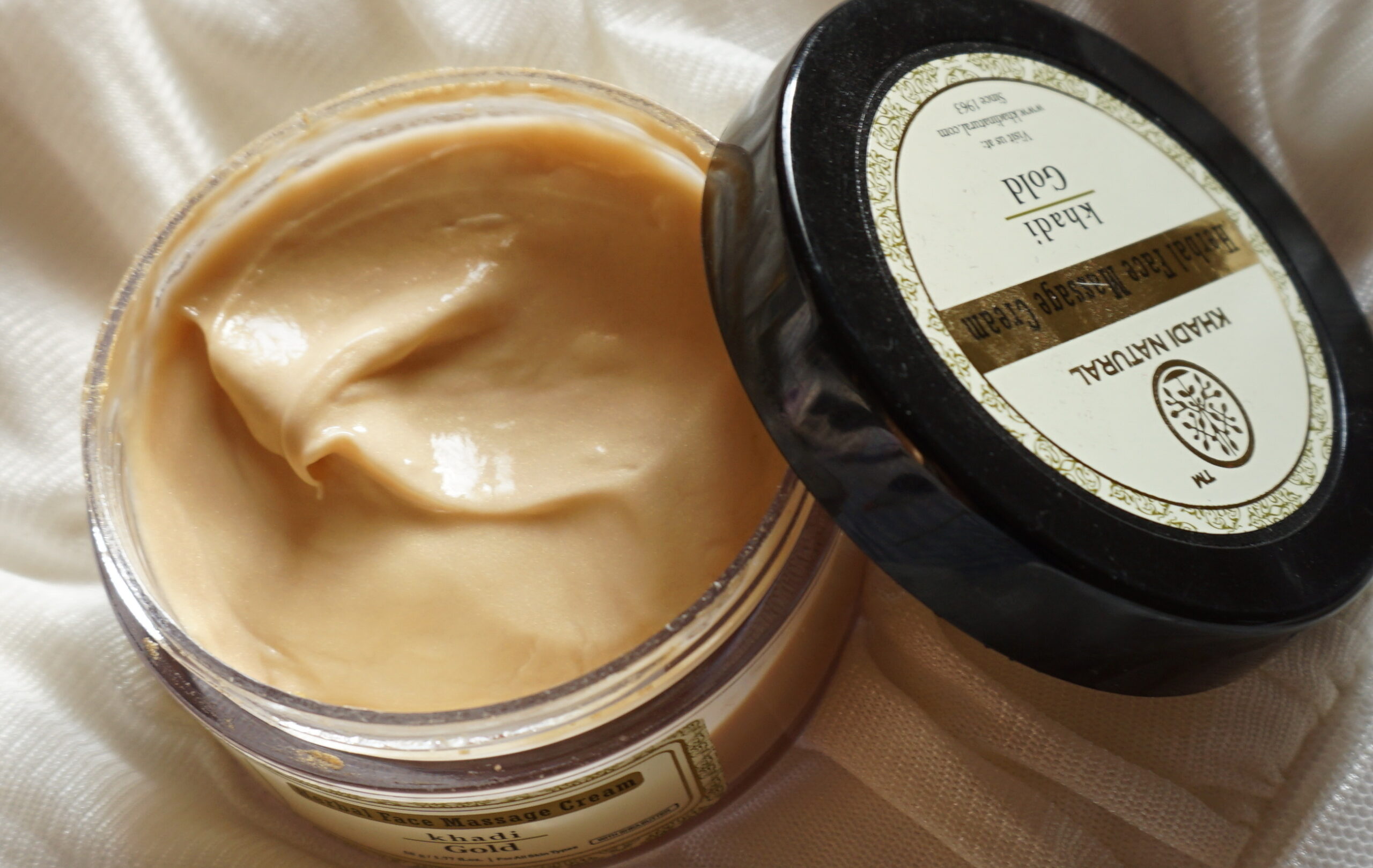 How to use
Massage the cream all over the face and neck lightly with fingertips then follow with skin brightening face mask. It makes the glow long-lasting
Who should use
All skin types
Everything else
I like midweek facial massages. Actually, to be precise, my skin likes midweek massage. I like to pamper my skin with light frequent facial massages. It helps me maintain the glow and health of my skin with lesser efforts and cost. 
In my search for best facial massage creams, I stumbled upon Khadi gold herbal massage cream. This is rich, smooth, nourishing cream which restores the glow and moisture of the skin. This is absolutely an insvestment. 
Rating – 4.5/5