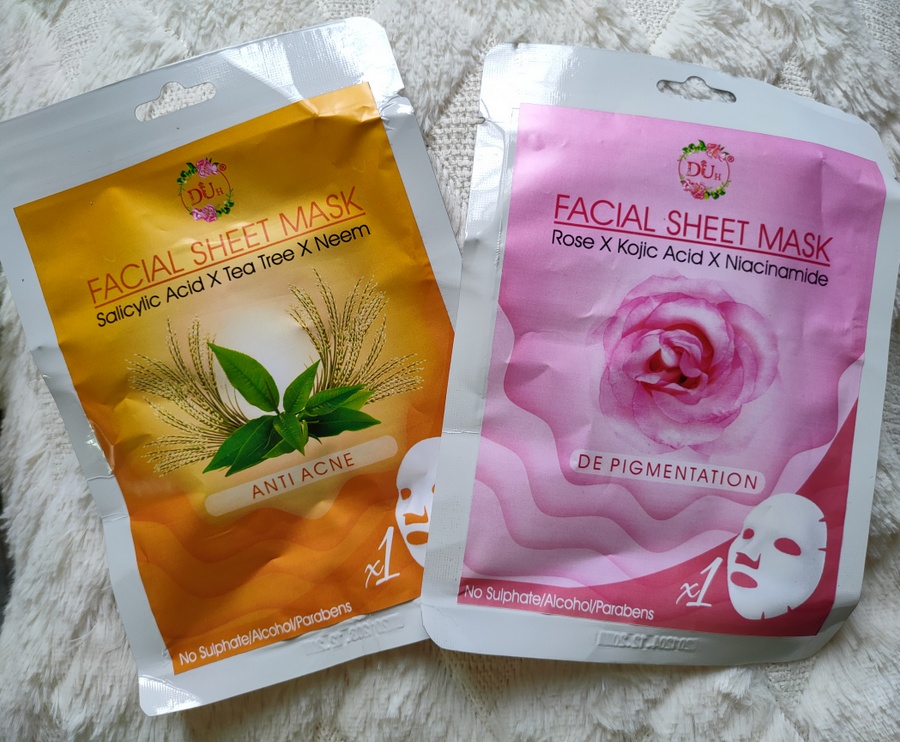 Price – Rs. 149 for 1pc
What is it
A sheet mask formulated to perform targeted actions on the skin. The de-pigmentation mask lightens skin tone and the acne sheet mask prevents the appearance of acne on the skin. 
Who is it for
Depigmentation mask is suitable for all skin types
Anti-acne mask is for sensitive skin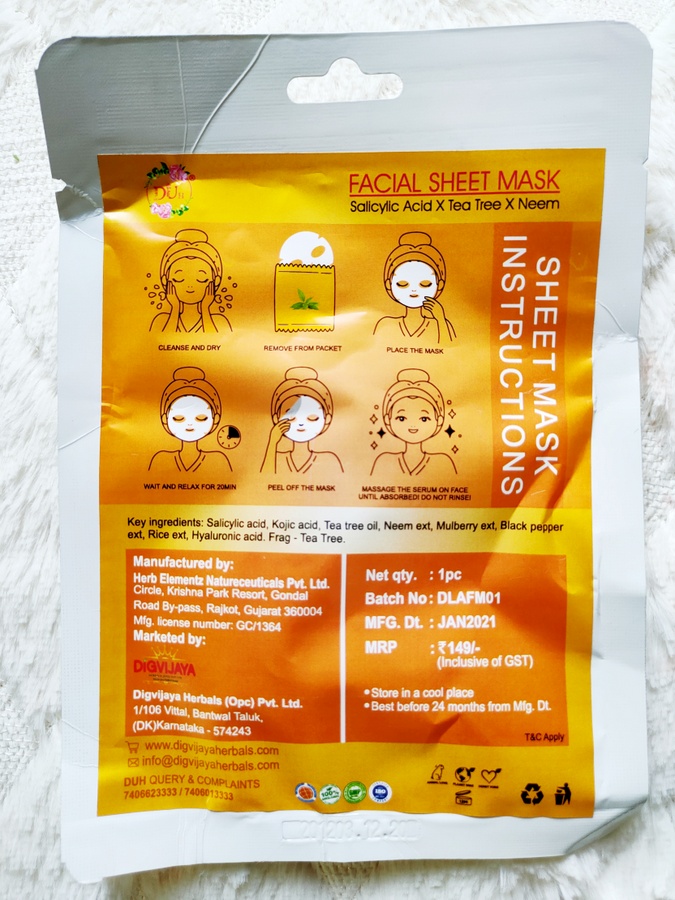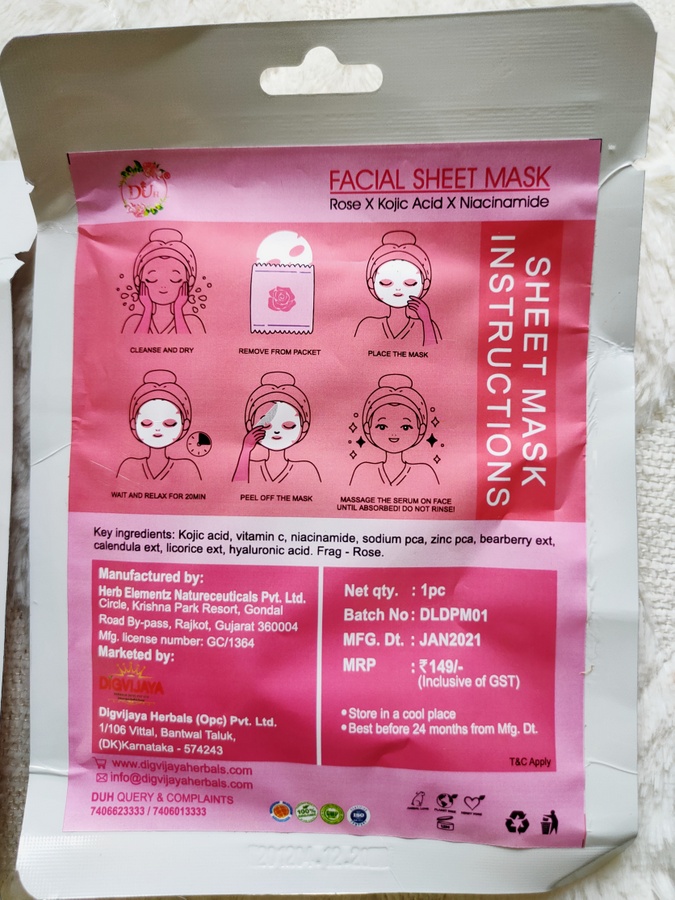 Everything else
The skincare scam is the one that I can never quit. You may find any number of products on any given day but only a few of them show noticeable results. One such skin care product is Sheet Masks. I can bet on the results if you are using the right one as per your skin type. 
Some of the commonly known benefits of sheet masks are hydration and better product penetration. One such sheet mask I recently used is from Digvijay Herbals.  The action-packed sheet masks come in 2 variants De-pigmentation & Anti-acne sheet mask. 
De-pigmentation sheet mask is powered by Kpjic acid, vitamin C, hyaluronic acid – all are known to be the super ingredients to lighten and brighten skin. On the other hand, an anti-acne sheet mask contains salicylic acid, tea tree oil, and neem ext that treats existing acne, prevents recurrence of acne, and disinfects skin-especially suitable for sensitive and acne-prone skin. The masks are safe to use multiple times a week, contains no sulphate or parabens and can be stored for up to 24 months. 
The mask instantly hydrates skin and boosts the moisture level in the skin layers within. When you are running short on time and desire an instantly brighten up healthy skin, trust these sheet masks. They will quickly unlock the best of your skin.