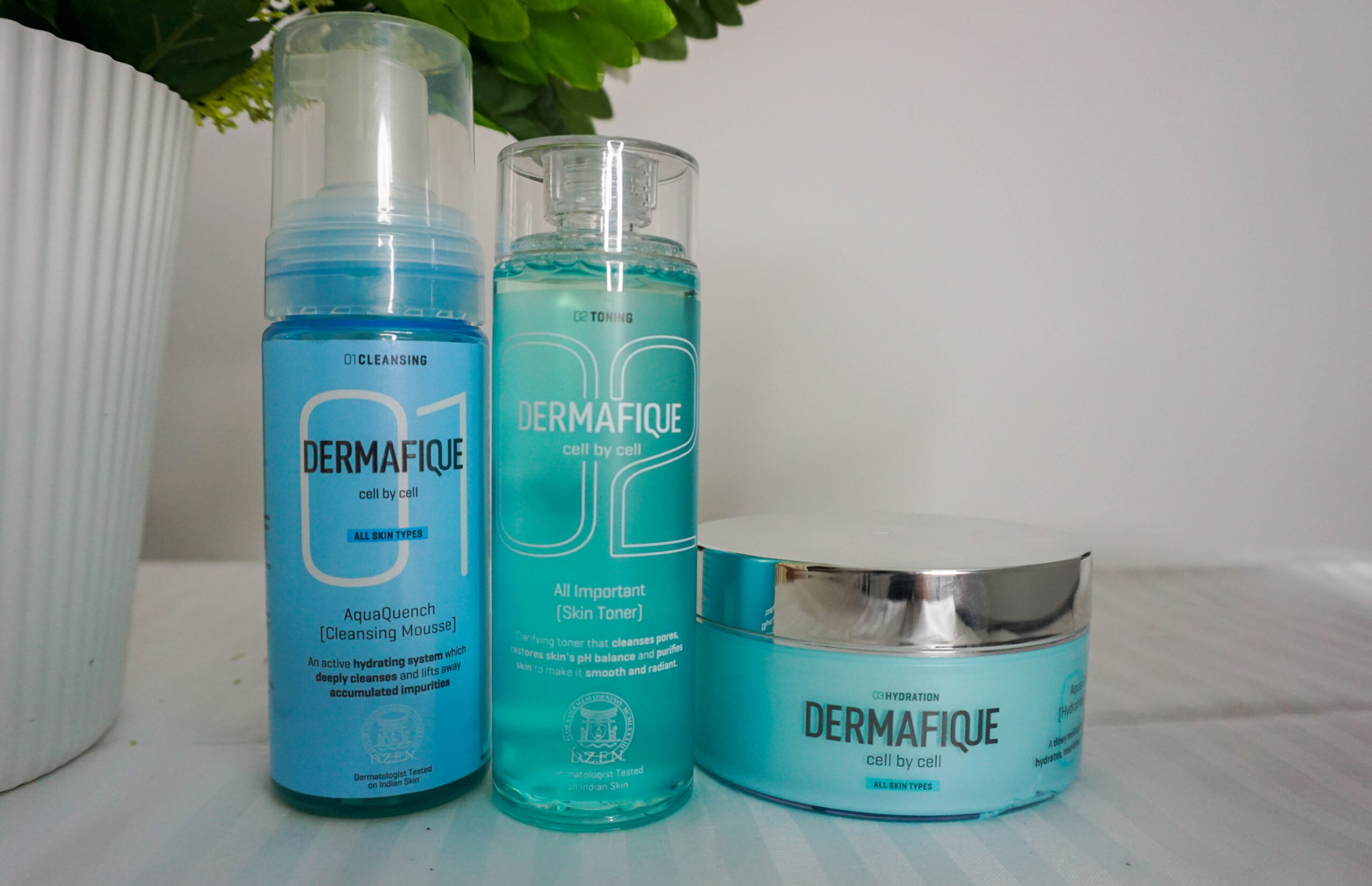 Being in the beauty business requires me constantly wear a lot of fancy makeup and apply chemicals. Hence I have to do an effort to let my skin breathe. Self-love carries up the power to make you feel like a queen, asserts you with the royalty of feeling all the 'happy to go vibes' in each sphere of life. And always remember skincare is one of the first milestones to be procured in the way of self-pampering, it is also a positive approach towards the attainment of a healthy lifestyle which is commonly missing in today's metropolitan way of living. So in the urge of gratifying my skin, I lay my eyes on the Dermafique skincare kit which consists of three products- a cleansing mousse, skin toner, and hydrating cream.
Dermafique Cell by Cell AquaQuench Cleansing Mousse Review
Price – INR 449 for 150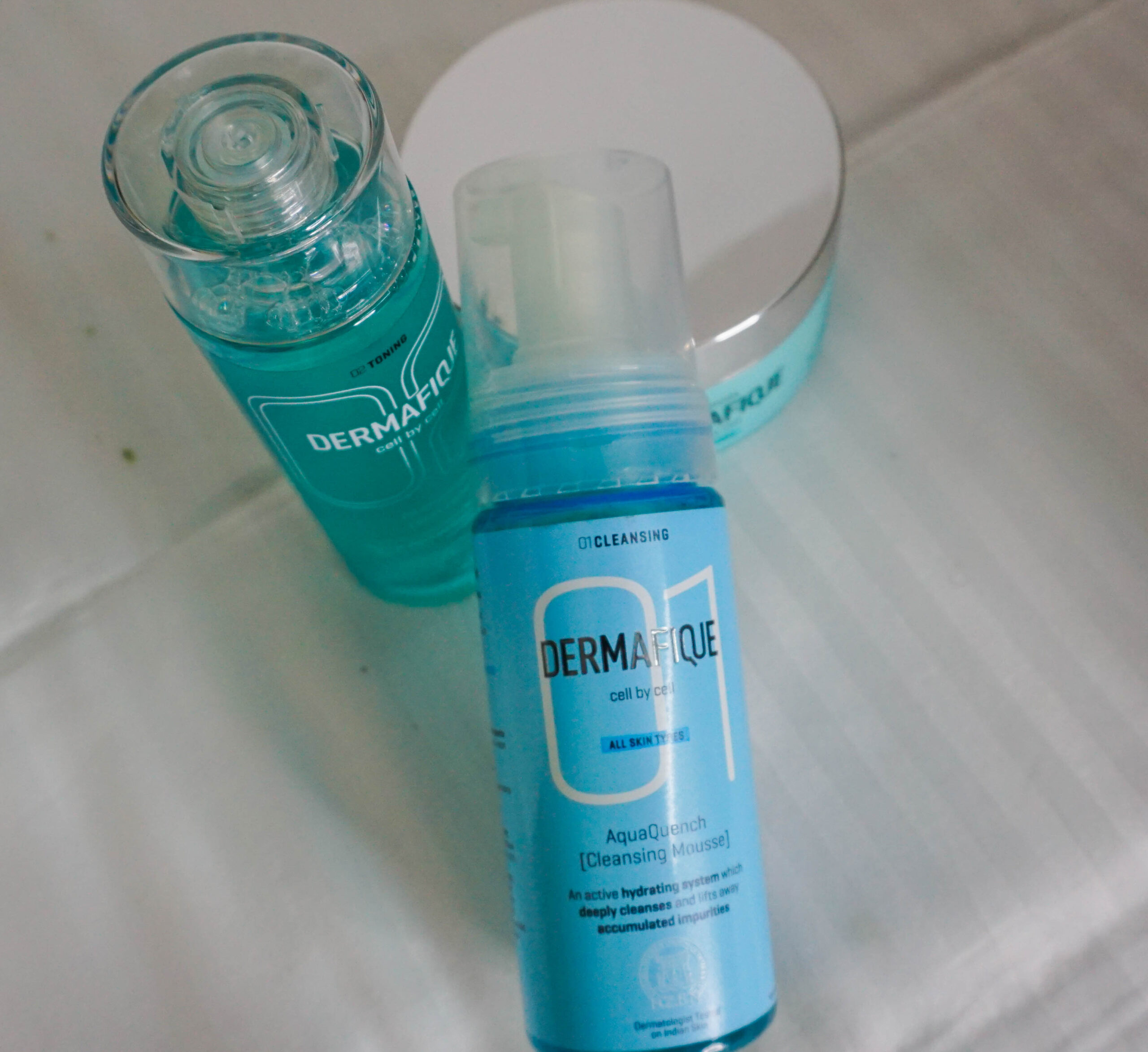 Let's begin with the very first step that is cleansing, Dermafique AquaQuench is taking up charge here. I personally love the fragrance as it is highly refreshing, more likely to give you oceanic chill feels. I also appreciate the texture of the product, having a watery consistency and very light blue in color. If you are worried about the after-face wash dryness, then this product is for you, as it has pro-vitamin B5 and E which instantly cleanses my skin after every wash. So it is a foaming cleanser, very gentle on the skin and removes impurities, and cleanses the build-up, makeup, and even tiredness. 
Dermafique Cell by Cell All Important Skin Toner Review
Price: Rs. 350 for 150 ml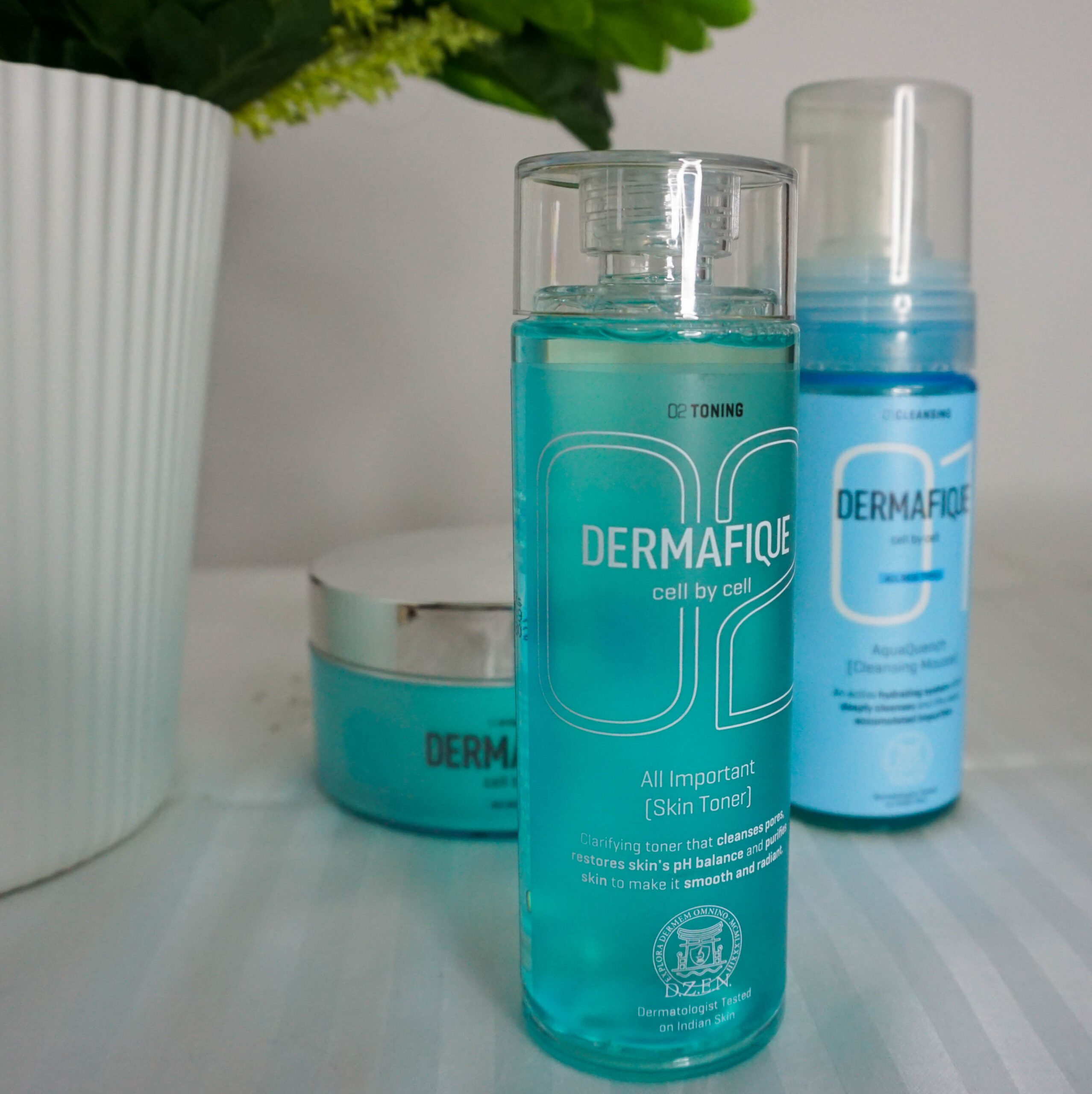 Now moving up to the second step, that is the toning of the skin. Dermafique All Important skin toner minimizes the open pores and provides a soft glow to my skin without making it oily. It corrects the pH balance of my skin, without giving any breakouts or rashes as it is a paraben and alcohol-free toner. The aqua fragrance of toner will make your heart drool over the product, so it is purely wholesome for the skin.
It is a good choice for oily skin and acne-prone or sensitive skin. For all the above-mentioned and it being pocket friendly it lands on top of my skincare routine priorities.
Dermafique Cell by Cell Aqua Cloud Hydrating Creme Review
Price – INR 899/-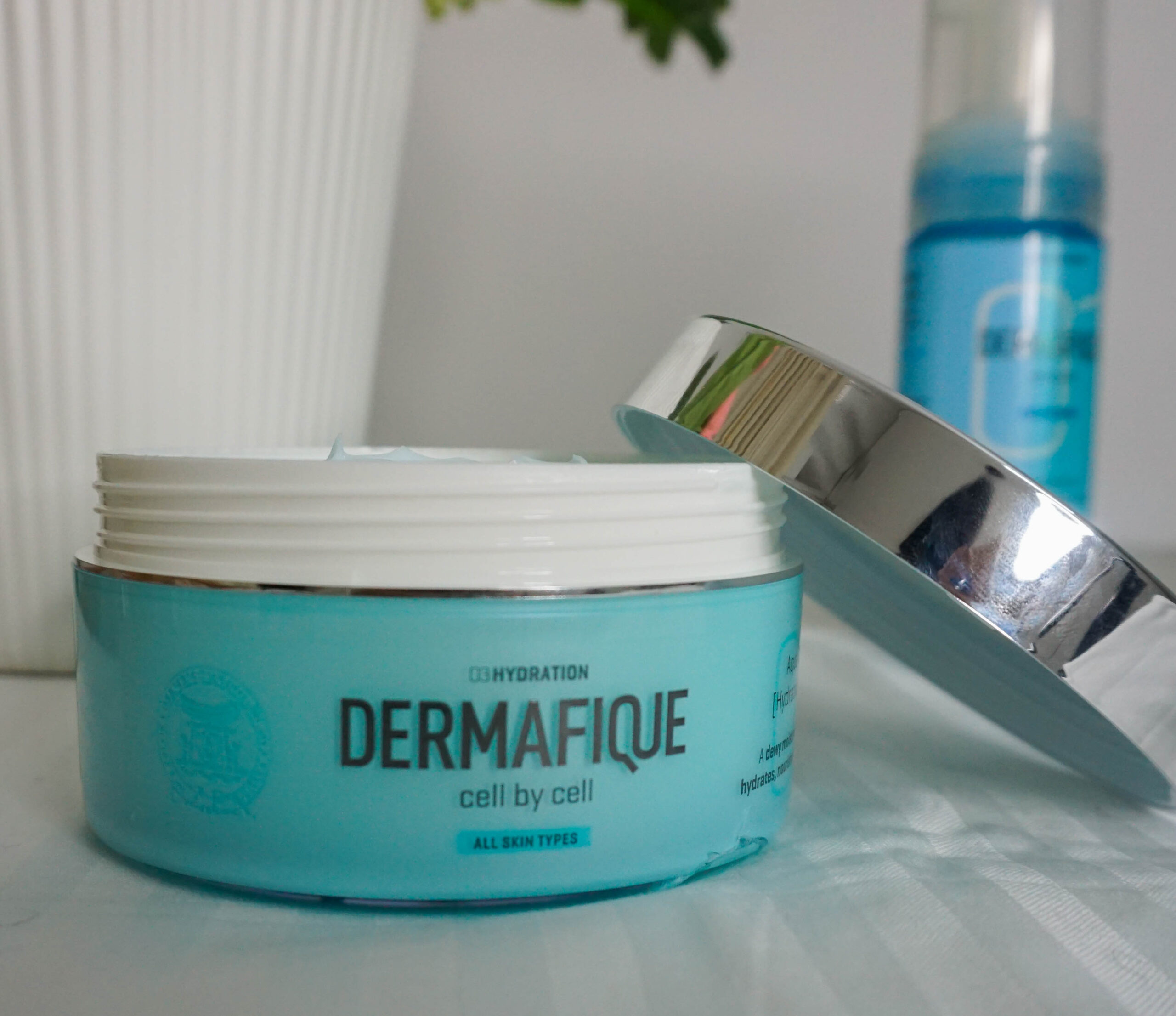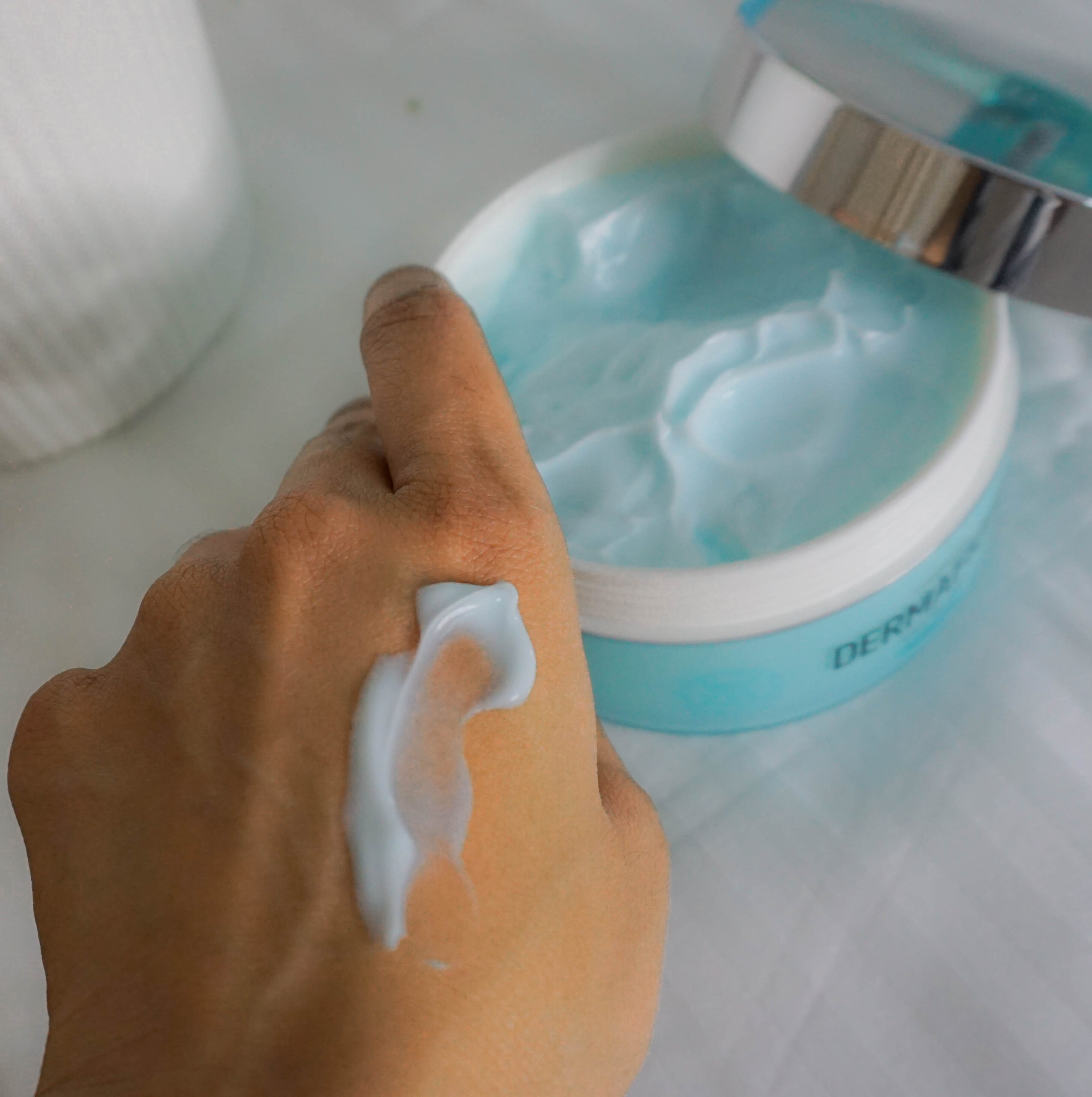 I love my skin during the rainy season. Maybe it is because of the increased moisture in the air that makes the skin plump. Hydrating skin or body is always on the top priority list as both enable healthy skin. Dermafique Aqua Cloud hydrating crème really works over my skin by deeply hydrating and adding a unique plump to it. It has a cloud-like texture, not adding any heaviness to the skin, setting it almost light due to the presence of seaweed extract and mineral oil duo.
So I suggest it as an optimum solution to all your skin issues, as it is dermatologically tested and proven best for Indian skin. It's a win-win.