The fall season is approaching and marking its presence with cooler nights, decreasing temperature, and dry breeze which ultimately asks for updates in skincare, haircare, and even clothes too. While covering your skin with a bunch of clothing layers, you shouldn't undermine the need for your delicate lips. The skin of the lips is way too thin and flimsy which requires extra attention and love. The dry air can play harsh on them, so there is a need for deep nourishment to amplify optimum lip care. Here are some lip care products by Bath Element and more, used and reviewed with an honest instinct to make you choose the best for yourself-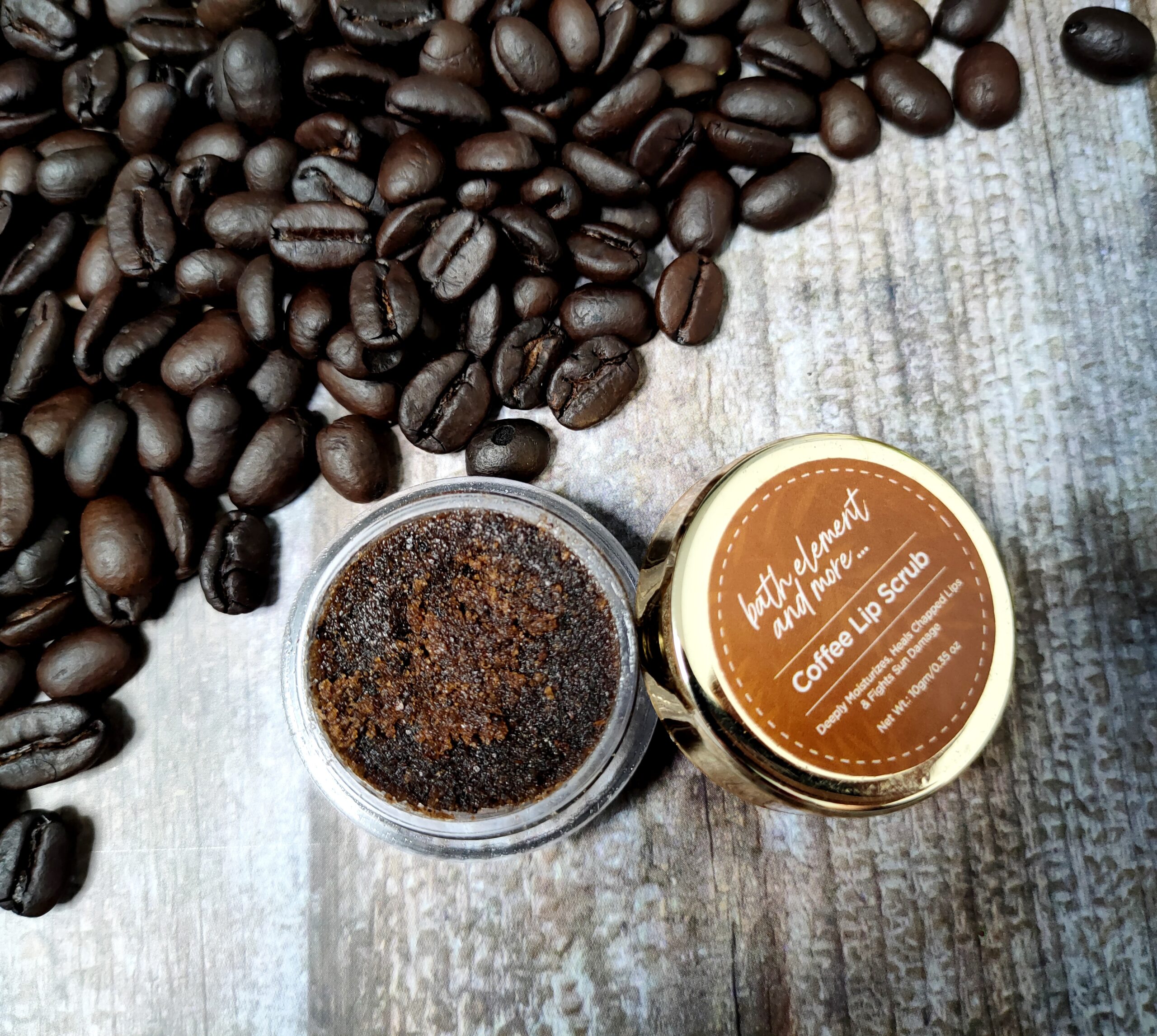 If you are a coffee enthusiast then this is your must-have product, the fragrance of coffee is delicious and delightful to your lips. This coffee scrub has a grainy texture for exfoliation so that it can remove all the dead cells from your lips and make them super soft and lively. The scrub is organic and easy to use, you can apply it to your lips and rub it softly. I like to prep my lips before wearing any gorgeous lip color to create a clean canvas. Followed by the Bath element and more lip balm for better results. It is an affordable treat too, so If you want to pamper your lips with the best, then here is your deal.
Bath Element and More Coffee Lip balm Review
Price – INR 250/-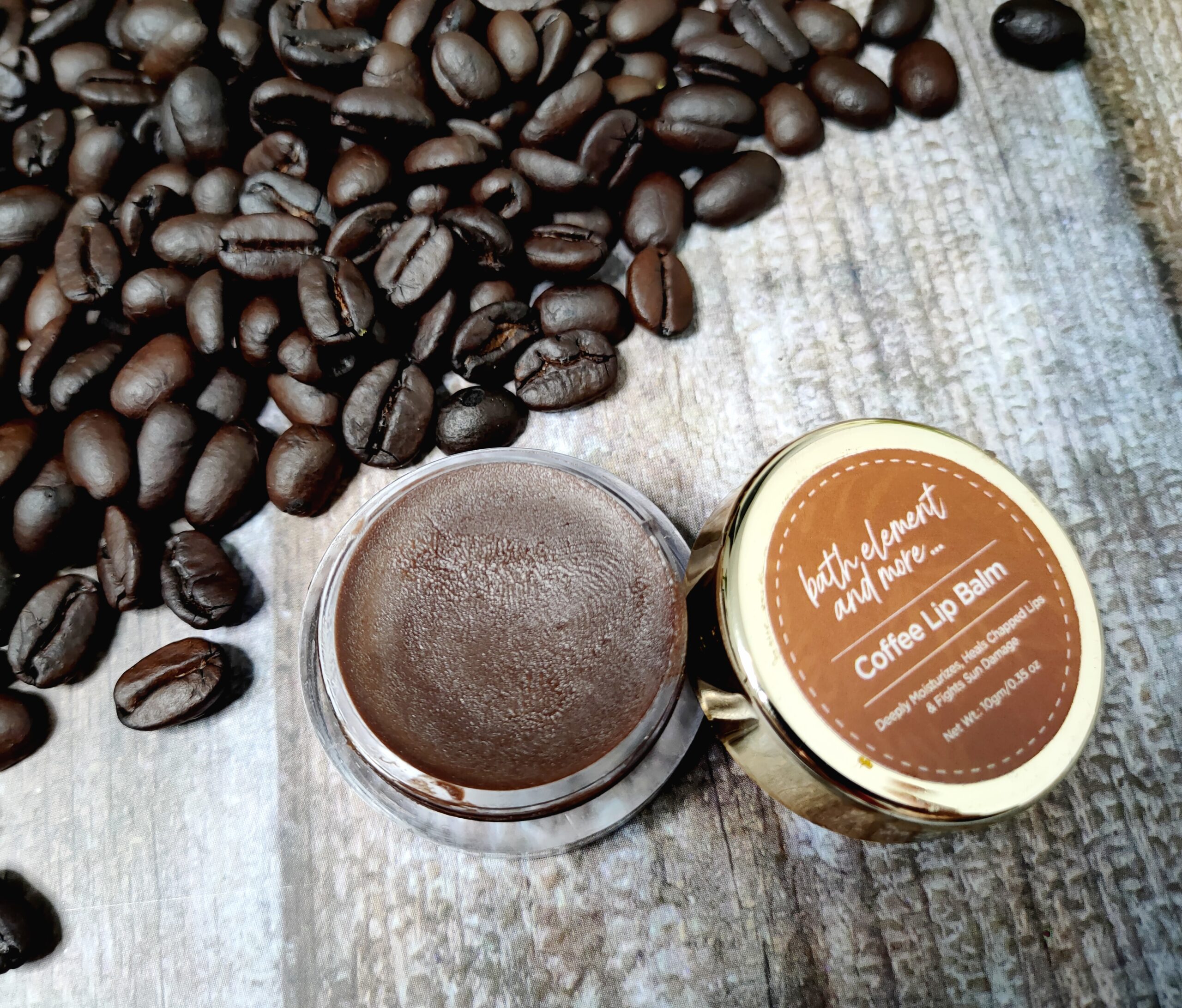 A luxurious range with real coffee to give a natural tint to your lips. It is enriched with the goodness of real coffee extracts, which makes it smell and taste super yummu. It tackles the problem of chapped lips soothingly and also nourishes them naturally. The texture is smooth but not too greasy and glossy, so you can apply it anytime to moisturize your lips. I like the size and packaging, quite easy to carry and use. It is an effective way to plump up your lips without any extra cost and products. If you are going through the issue of dark lips, then you can go for this natural remedy as it lightens and hydrates very well. It has a non-sticky formula that protects your lips from sun damage, so nourishment and protection in one lip balm, it is a win-win situation to grab this ASAP!
Bath Element and More Rose Lip Balm Review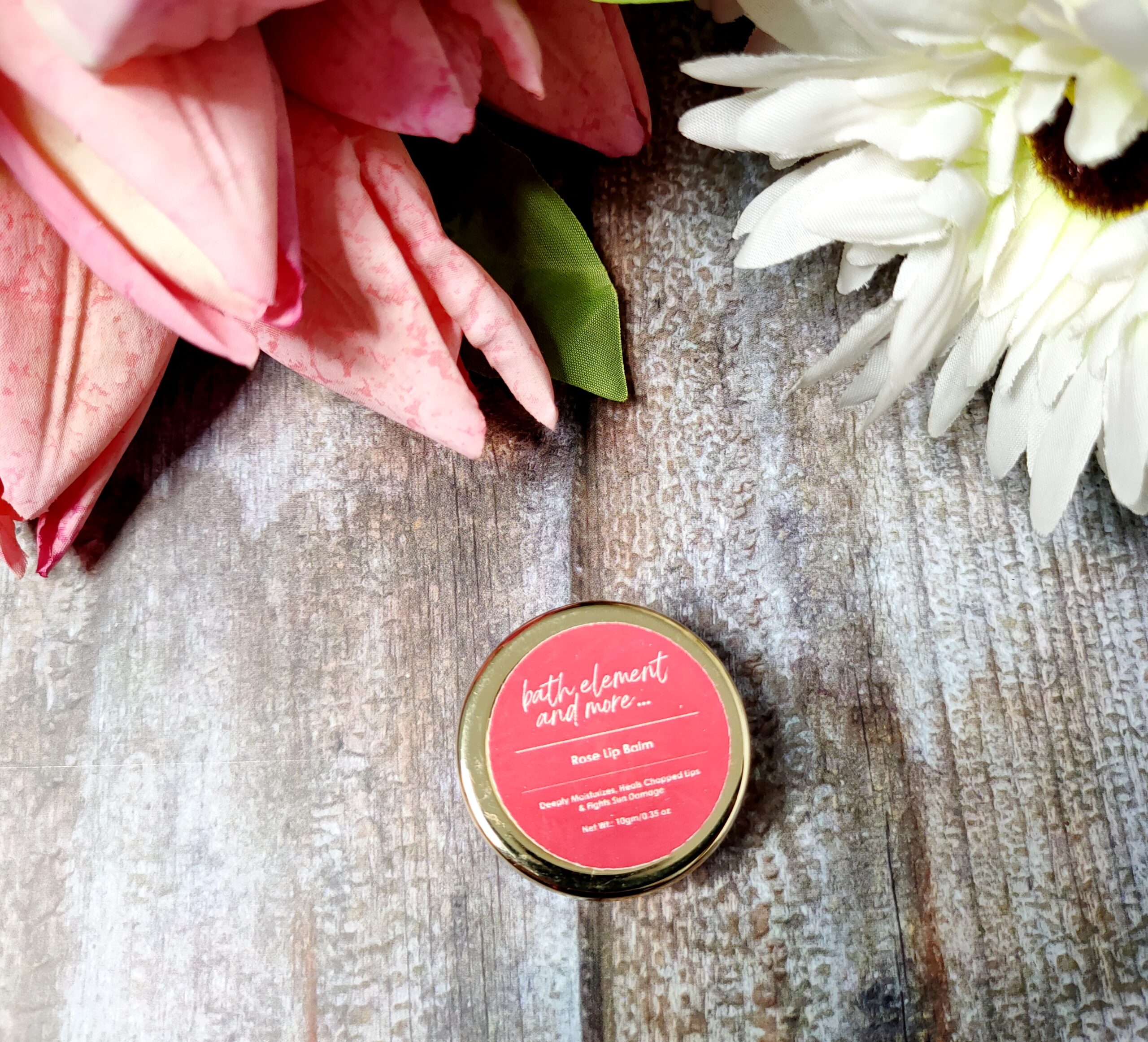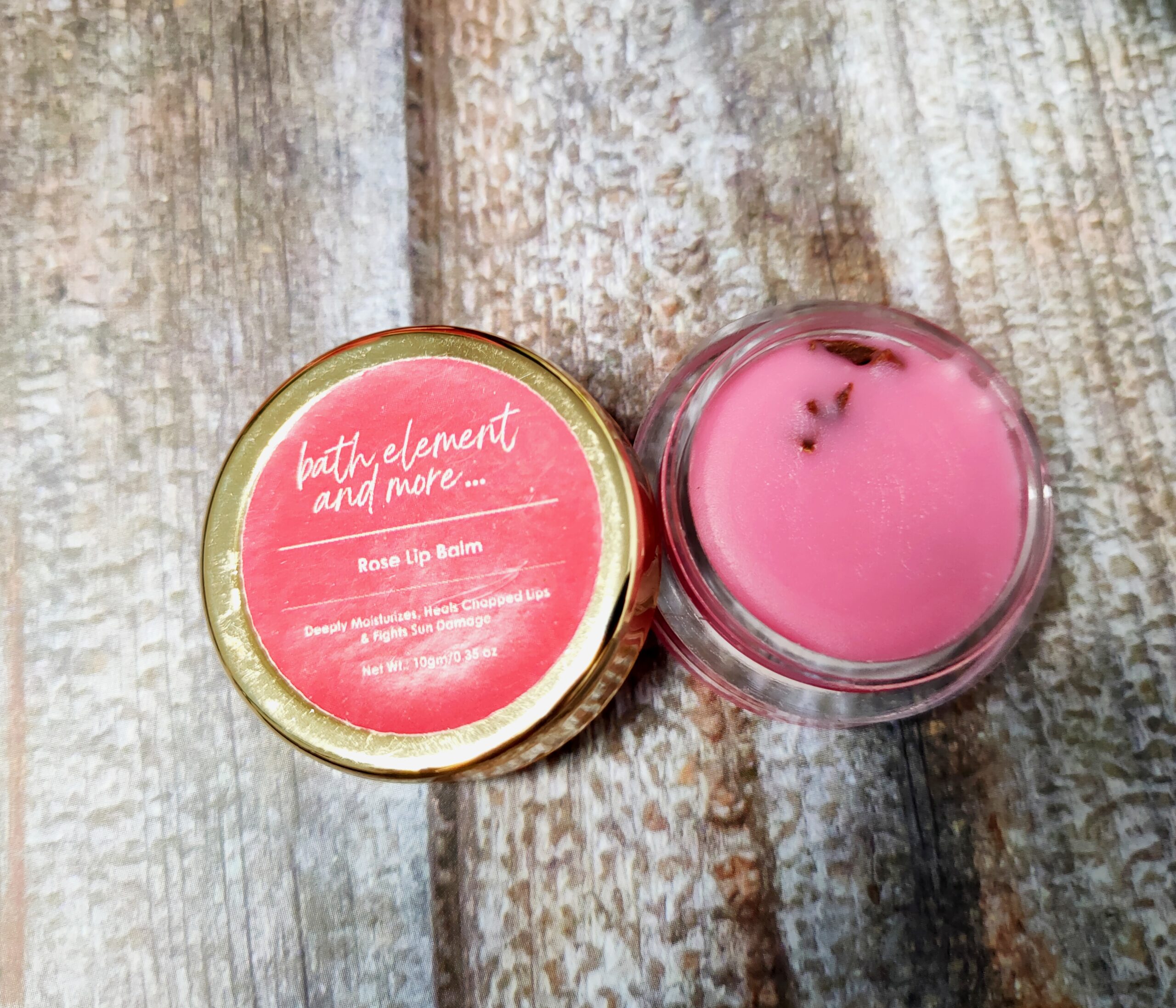 As the name explicitly reflects the deliciousness of this rosy lip balm. It comes up in cute packaging, is quite easy to carry and can be easily settled down into your tiny sling bags. It is an Ayurvedic amalgamation of care and nourishment. Those rose extracts, which can be seen in the form of petals, completely immersed you down into heavenly fragrance. The luscious lip balm is not too glossy and greasy in texture but maintains to moisturise your lips for the whole day. It has extraordinary hydrating properties which help to replenish and soften dry, chapped lips. It also restores elasticity to the skin of lips and helps in regenerating skin cells. A light layer of balm can be applied on your lips with the help of fingers and boom, it is easily absorbed into the skin. So it's my favorite lip balm essential to cope up with these dry days.