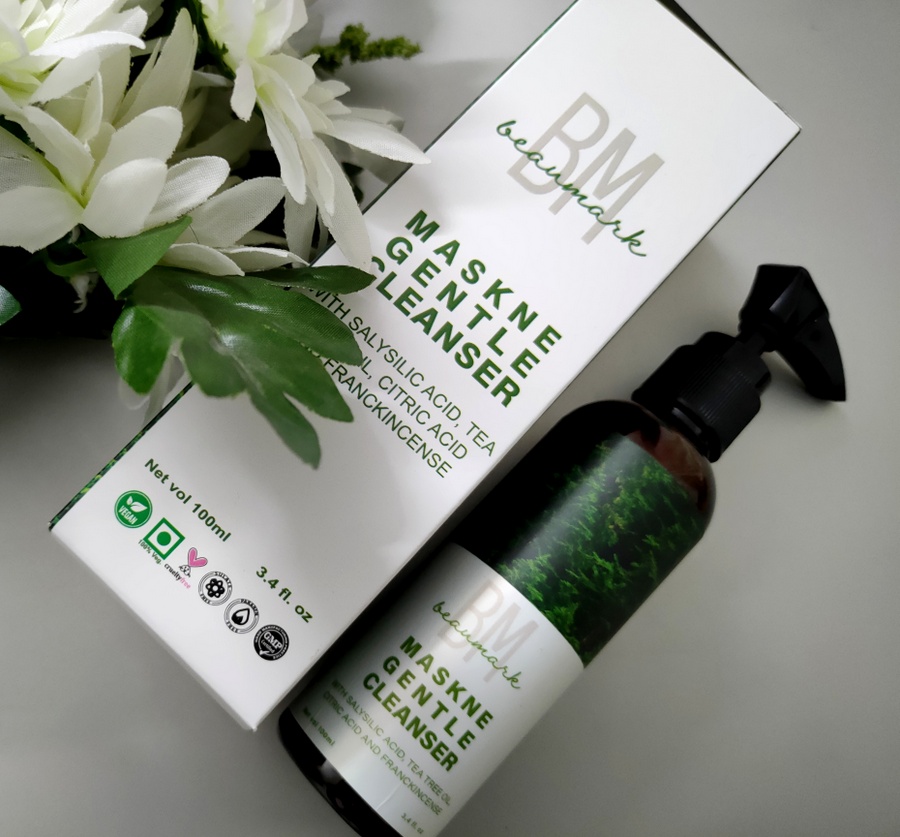 Price – Rs. 779 for 100 ml
What is it
A non-drying liquid gel facial cleanser that gently cleanses the skin and prevents maskne. 
Who is it for
Acne prone skin
Sensitive skin
How to use
Wash face twice a day. Leave the eye area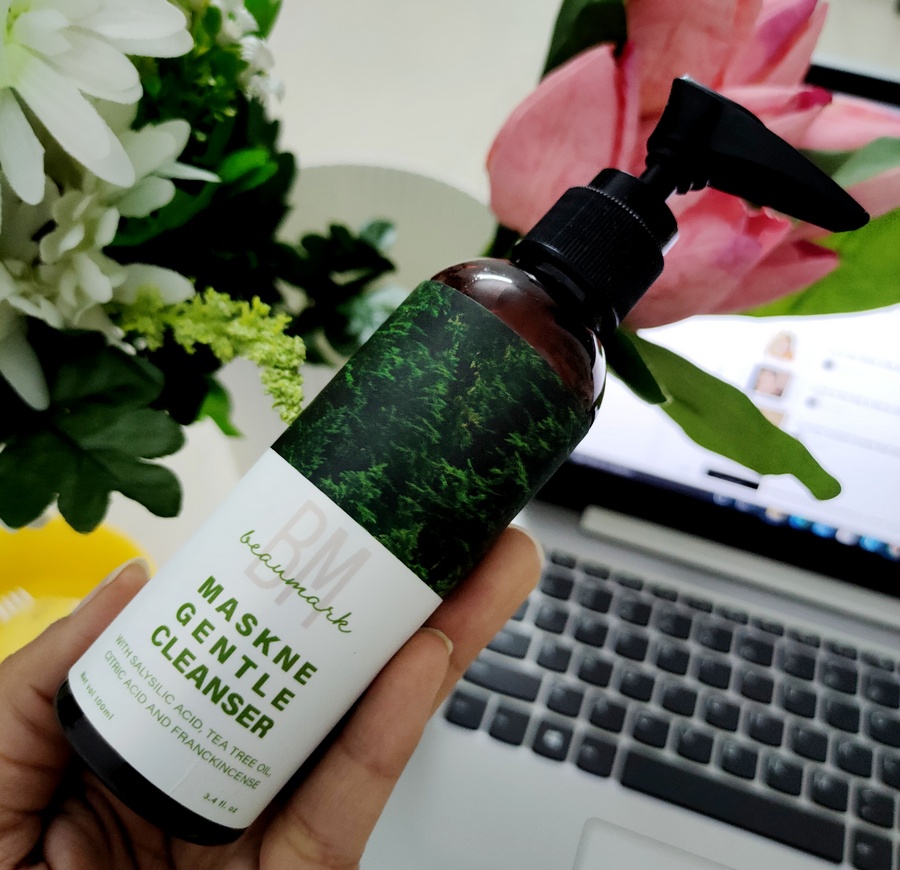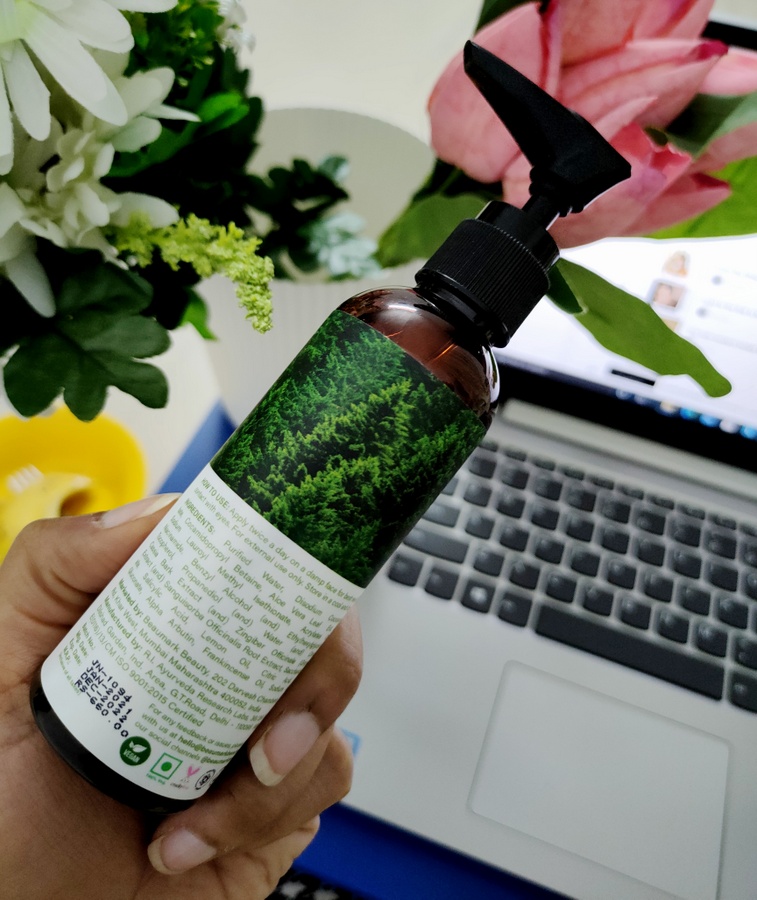 Everything else
Covid-19 has changed our lives completely and masks are an essential part of our lifestyle now. While masks protect from Covid infection but it brings along some new skin problems. Yes, we are talking about Maskne. Also known as Mask acne. Masks impose heat and friction on the skin. When it is combined with bacteria and sweat it clogs the pores and makes a very favorable environment for maskne.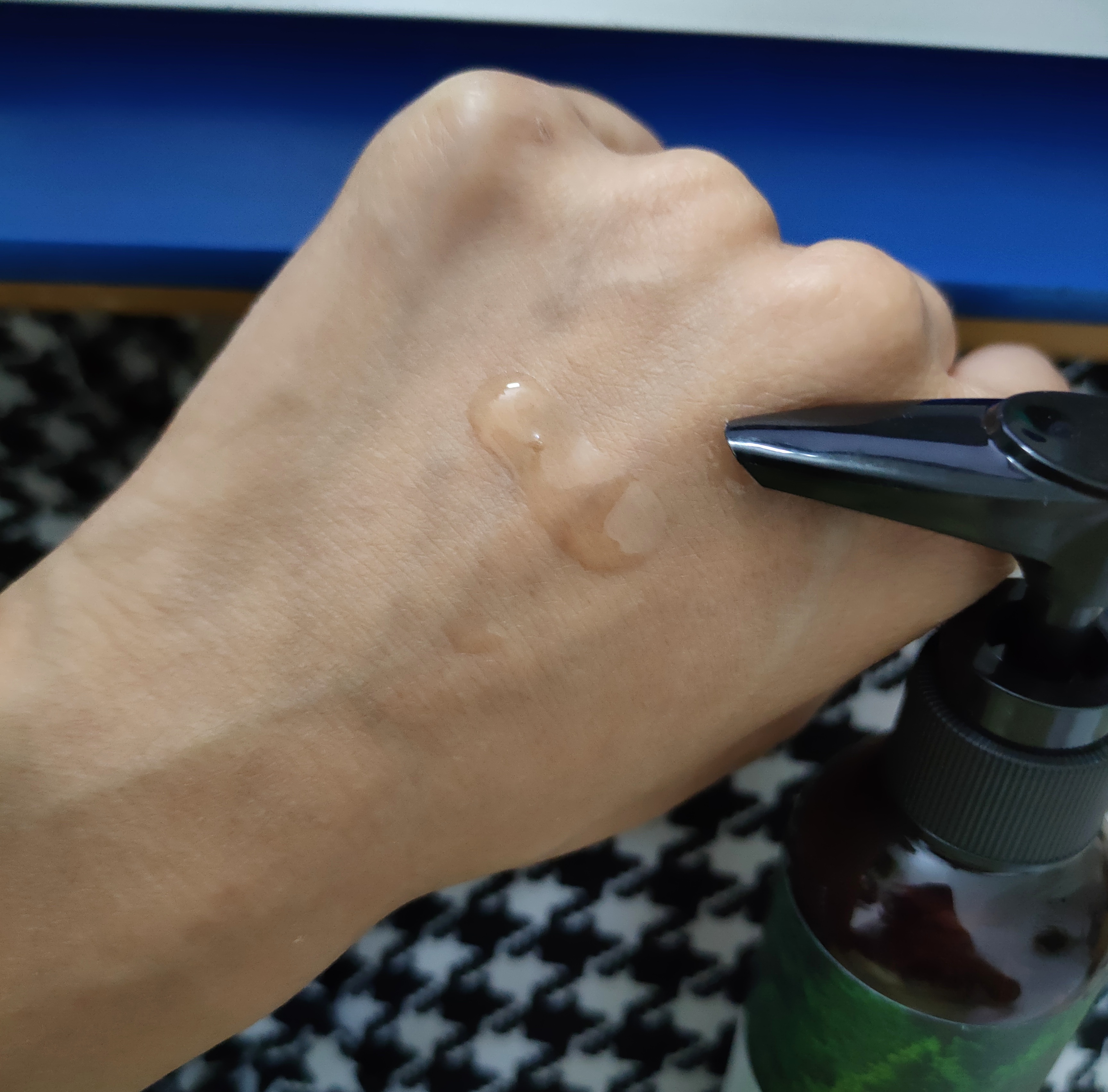 The one-of-a-kind gentle facial cleanser by Beaumark is formulated to perform targetted action on maskne. The locally sourced and manufactured clear cleanser contains Salicylic Acid, Citric acid, and tea tree oil that treats acne and reduces skin dryness and acne scars. The cleanser is very gentle and has a mild fragrance and free of any sulfate and parabens. The cleanser works really well on dry combination as well as oily combination skin. I can say because we tested it on 3 different types of skin: dry combination, oily combination, and sensitive skin. None of us felt any kind of itchiness or dryness. Skin felt clean, light, and no occurrence of acne.