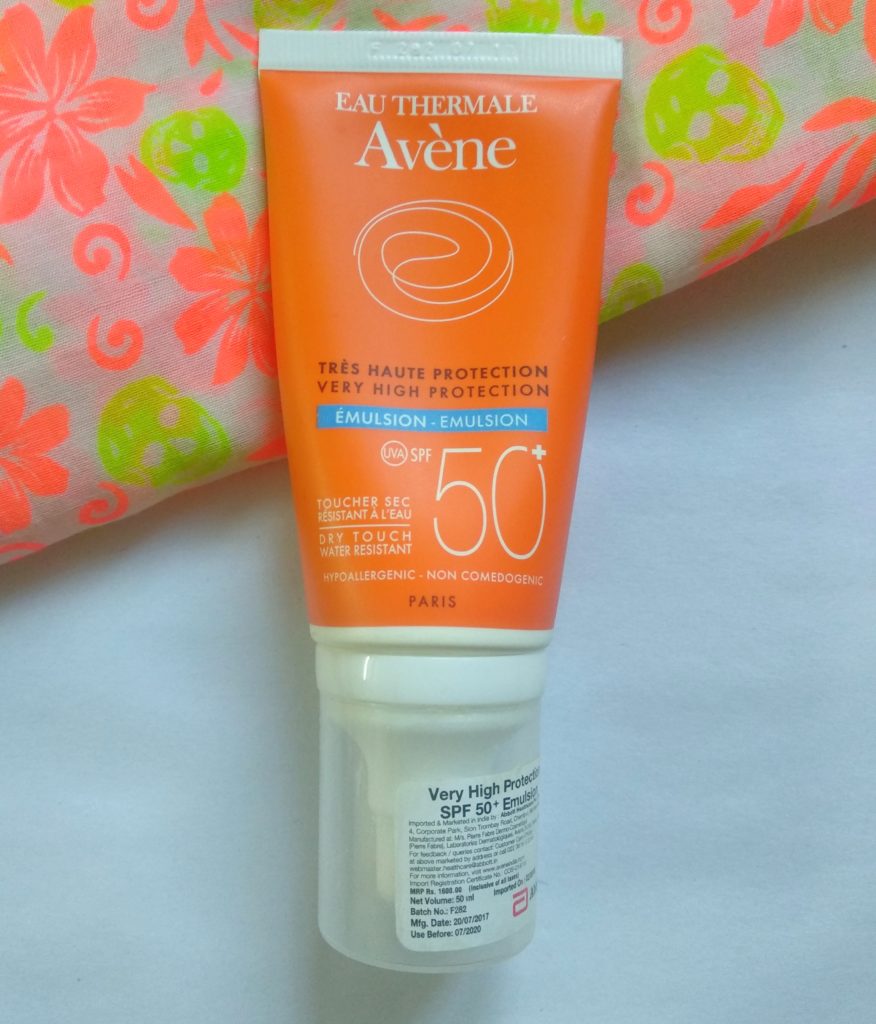 Price – Rs 1700/- for 50ml
What is it
Avene eau thermale very high protection emulsion is sunblock with SPF 50 which protects sensitive skin from UVA UVB and harmful sun radiation.
What it does
Provides effective all day long sun protection to skin from the very harsh & maximum sun.
Ingredients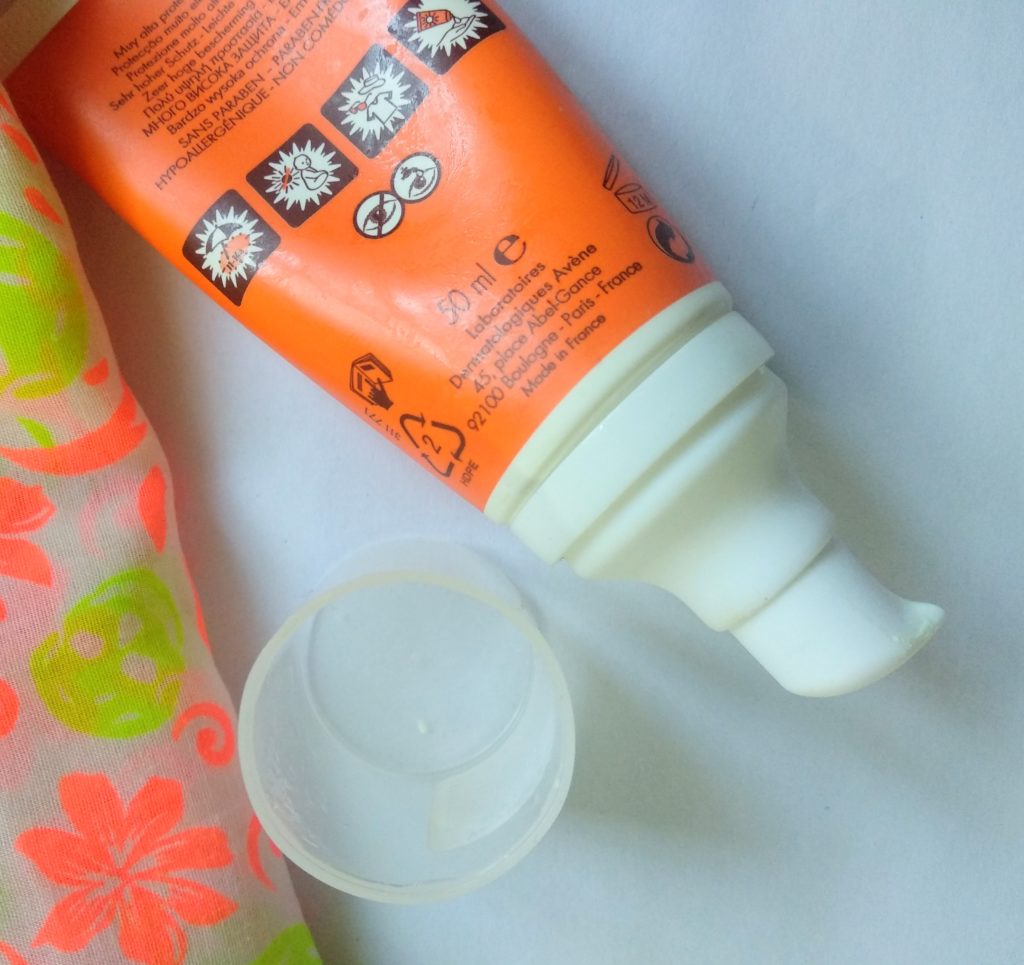 How to use
Apply a generous amount of cream on face avoiding eye area before 30 minutes of sun exposure.
Who should use
Everything else
Be it a bright sunny day or cloudy day, sunscreen is a must and you should never skip this step of your skincare routine. Even if you are not leaving home all day long, you are still exposed radiations from electronic devices such as tv, mobile, laptops.
My skin is oily during summers and dry in winter weather. Therefore I have to change my skincare routine according to weather outside. But when it comes to sunblock, one product i.e. Avene eau thermale very high protection emulsion SPF 50+ remains part of my skincare in all the weathers and this is the third tube that I purchased.
Rating- 5/5