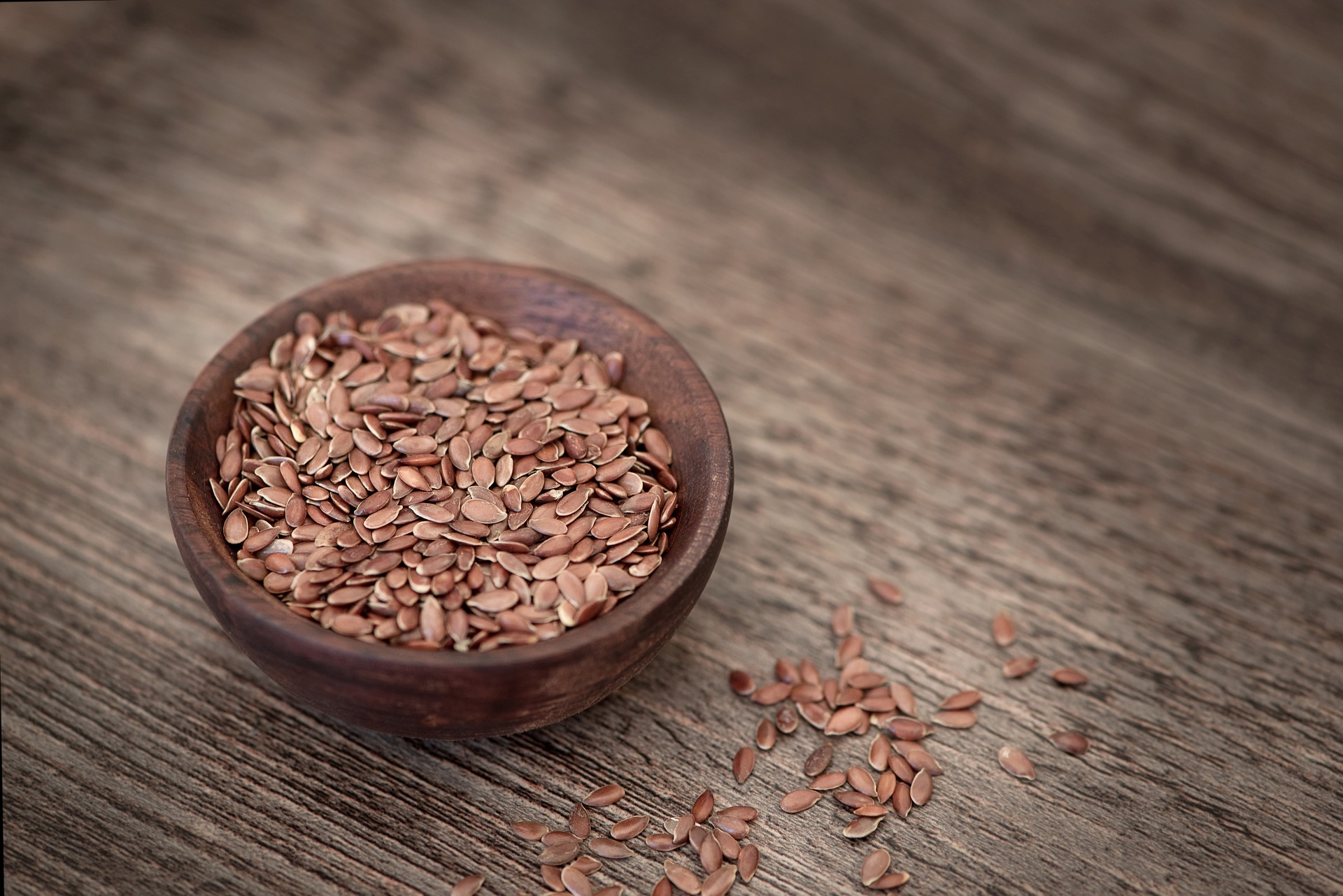 The key to having good looking skin is well-hydrated skin. When it is hydrated from the inside, it reflects on the outside. Clearly, when you consume nutrient-rich healthy food, the skin loves it and that's why it glows. 
So what are these superfoods? Superfoods are highly nutritious foods and sources of necessary and rare nutrition that is essential for having a healthy body and mind. One such superfood is Flaxseeds.
One tablespoon of flaxseeds is an adequate source of protein, omega 3 fatty acid, vitamin B1, B6, iron, magnesium, calcium, phosphorus. etc. Flaxseed is called a superfood because it contains omega – 3 fatty acids and lignans. Lignans are precursors of phytoestrogen and that's why flaxseed is known to be estrogen rich food – very essential for female health
Rich source of omega 3 for vegetarians
Well, anyone can eat whatever they like. When we talk about vegetarians, they have very limited options to include omega 3 sources in their diet because they don't eat fish – a very rich source of omega -3. 
Omega-3 is an indispensable nutrient to curb inflammation, arthritis, dementia, or healthy hair and skin. 
Rich source of dietary fiber
One of the vital flaxseed benefits is it is a very rich source of dietary fiber. It contains both types of soluble and insoluble dietary fiber – essential for the bowel movement. 
Improves cholesterol & Maintains blood sugar 
Studies show that 30 grams of daily consumption of flaxseed keeps arthritis away, maintains cholesterol and blood sugar. It reduces the risk of cancer and heart attack 
Source of high-quality protein
Flaxseed contains high-quality plant-based proteins, that are easy to digest. The rich amino acids improve skin and hair health. Flaxseed aids hair loss and dry skin. 
Weight management
Flaxseed consumption makes you feel full longer, as a result, you end up eating less and your chances of weight gain reduce. 
Now we are well aware that flaxseed is a superfood and there are ways that you include it in your diet.
Eat ground flaxseeds.
Mix flaxseed powder in the flour that is used to make bread, cookies etc
Sprinkle on salad dressing, yogurt
Use flaxseed oil as cooking oil
You may also have flaxseed oil capsules.