By Juhi Bansal, Mompreneur, Fashion Blogger and Educator, Owner of Closet Buddies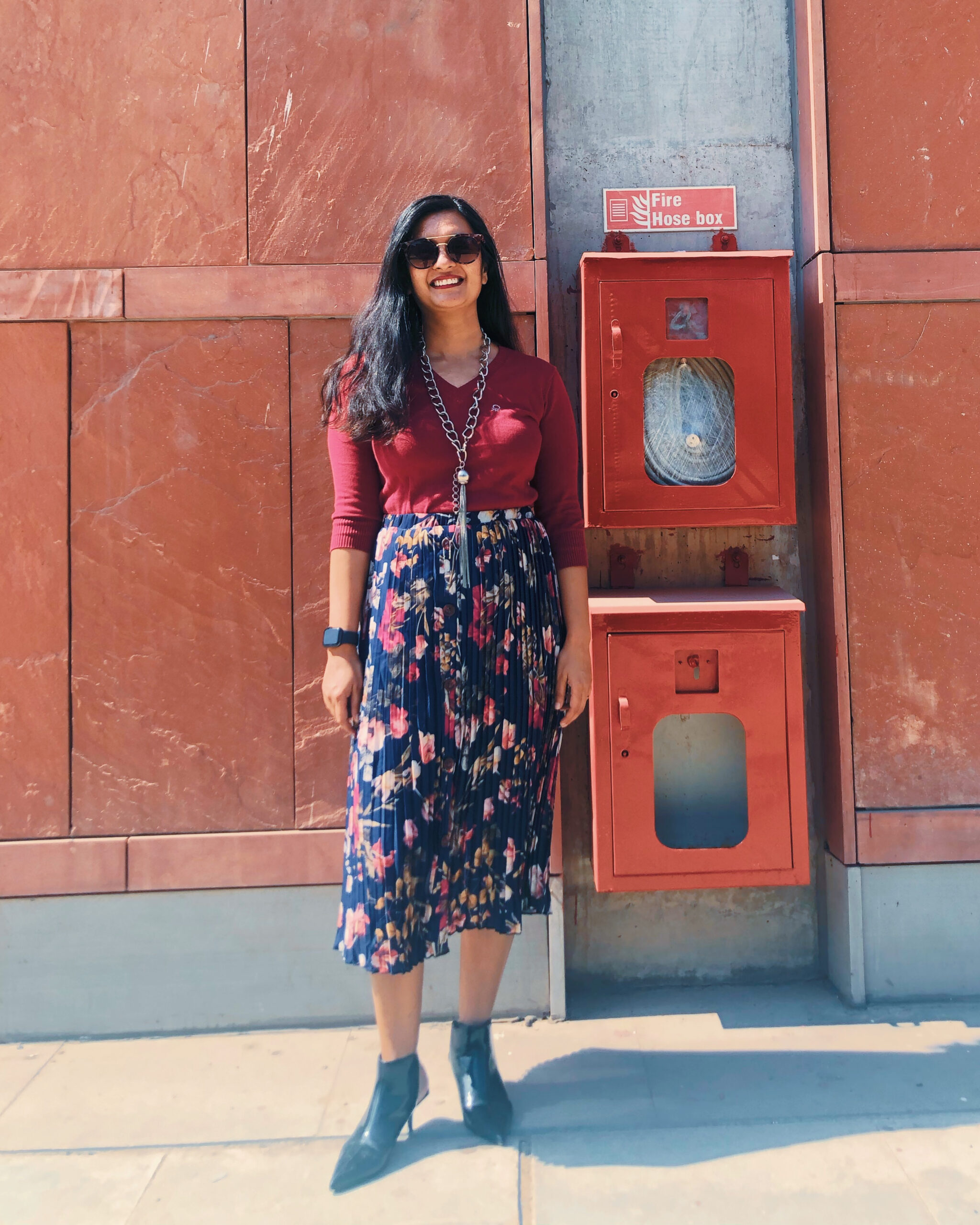 My husband, 6-year-old daughter, and I are nomads at heart and specialize in exotic, shoe-string budget trips across the globe (we have been to close to 40 countries across 5 continents and have seen 6 out of the 7 wonders of the new world!). From Jordan to Palestine to Bosnia to Kenya- the more unconventional the location, the more fun it is! But, fun aside, travel is also a great teacher. My 6-year-old has great interpersonal skills and is more sensitive than kids her own age. This is probably because of the vast exposure to a myriad of cultures she got from a very early age. 
When we started traveling 15 years ago we went through travel agents and standardized itineraries. Thankfully, better sense prevailed soon enough and we started tailor-making our own travel plans right from choosing the destination to designing the itineraries and durations. An important to-do for us on our travels is soaking in the local culture as much as we can. There are no better way to travel than to immerse yourself in the local culture, cuisine, and traditions. Here are my top tips to experience local life while traveling abroad: 
Stay in local areas with local hosts 
It's always very tempting to stay in good hotels with all the amenities but that's just removing ourselves further from the local life. You'll never know how the locals live or what they do for fun, unless you live with them, like them. We always prefer to stay in apartments hosted by local residents. They are the best tourist guides because their tricks and tips are second to none. Also, when you stay in local central areas, the most interesting things are just a walk away. 
I still remember our hosts in Jo'burg cooking up a storm for us and regaling us with fun stories. Our hostess in Shanghai giving us tips on hailing a cab and ordering vegetarian food and our host in Tel Aviv singing aloud to Beatles and making sure my daughter has a regular supply of Nutella. 
Cook local, buy local 
Nothing gives me more joy than walking into a local supermarket and picking up local spices and groceries. We always like to cook at least one meal a day using local ingredients. Whether it was lip-smacking truffle pasta in Zagreb or a DIY fondue in Switzerland, cooking local isn't just experiencing local tastes but also easy on the pocket. 
Also, make sure you pick up knick knacks from local stores when you travel to a new place. It is more sustainable in the long run to keep small shopkeepers and craftspeople in business. 
Use local transport, eat local street food and find out where the locals like to party 
It is always more fun to travel on local transport than hailing a cab in most countries. Not only is it more cost effective and the fastest way to travel but it also exposes you to the locals and their ways. If it was not for local trains I wouldn't know how cutely intrusive the Chinese are. EVERYONE I met on the train asked me why I only have one child☺. If it was not for local travel I wouldn't have made friends with some fun people in Florence and partied with them in a local watering hole. If it was not for the local transport in Greece we wouldn't have known about so many smaller beautiful looking stops in Athens. Local transport includes trams, trains, buses and even cabs driven by both locals and immigrants. Every cab driver has an interesting story to tell. 
When I say local food I don't mean only Michelin-starred restaurants. Infact, you will have the most fun at the hole-in-the-wall type of places and food trucks like the Karavan in Budapest or the food festival trucks in Zurich. Not only is the food comfortably priced, but it is also made as per the taste of the locals and you get to try the very authentic stuff! Nothing exposes you better to local culture than the local liquor and dessert ;). 
Visit restaurants run by immigrants, try local international cuisines 
Don't just eat the local cuisine to understand the local culture but also try the international cuisines available locally. When I landed in the US, the first thing I wanted to do was try eating at places like Olive Garden and Chipotle. It immediately transported me to the hundreds of pop-culture references I had been exposed to for decades. 
Also, make sure you visit restaurants run by immigrants. It allows you insight into how foreigners are treated in that country. We ate at an amazing Indian restaurant in Nice where the owner told us heartfelt stories about his family. His daughters have married Frenchmen and their favorite food is chana masala. A Pakistani restaurant owner told us about his life in Florence and how he is working towards moving his family from Pakistan to Italy. 
Spend some time in each place soaking it in 
The best way to soak the local culture in is by spending some time there. If you're trying to cover a lot of space in a limited amount of time chances are you will end up doing the touristy stuff more than understanding the local culture. So do less, go slow, and go without a strict itinerary. Do culture immersion walks, open a map and just walk around local areas and alleys, visit the history and art museums, sit in local cafes and just observe people, or mingle with the locals through pub crawls and food walks. 
My fondest memory of Rio de Janeiro will always be the pub crawl I did along with so many local youngsters. Not only was it fun and exciting, we learned so many things about each other's countries! They also told me they love Raj Koothrapalli from TBBT and it was a proud moment! 
Do your research but avoid stereotypes 
This might come across as a contradictory view but it always helps to do some preliminary research before you land up at a new place especially about their customs and food and culture. However, don't let your research be the last word. Don't let stereotypes govern your thoughts. Form your own opinions. 
In Kenya, we spent some time with the Maasai tribe visiting their houses and school and I cannot tell you how many stereotypes shattered for us. We are better because of it.
Travelling doesn't just enrich us, it makes us humble and less judgemental. It tells us that there are others like us but also different from us. Different doesn't mean bad. It just means we all have our own space under the sky.