With Father's Day approaching in a few days, it's time to start planning a spectacular surprise for the papas out there. And it is all along the path, and gifting is an obvious choice because it may speak the heart's words. Finding a present for your fatherly figure that depicts your time together, lets him know that you miss him, and is a token of love that he will cherish, so mark your calendars and get ready to go shopping whether you spend the day together or apart. Even if he says he "doesn't need a single thing," you know his heart will be filled with joy when he receives the gift that was especially chosen for him.
Having aid that, whether it's your father, your significant other, or even the best dog-father you know, we're here to help you locate the ideal Father's Day gifts for the men in your life. The best skin/body/hair care gifts or even some thoughtful picks for the coffee nerds out there are covered in the list of the top Father's Day gift suggestions that follow. So, this year, we'd nudge you enough to go above and beyond and choose a present that shows your love for your number-one dad; after all, he did raise a fantastic gift-giver!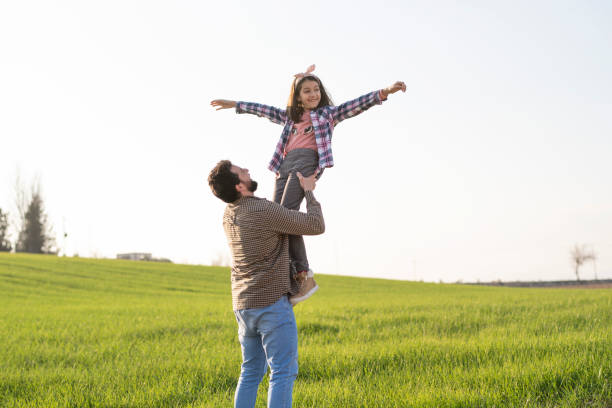 The Man Company- Caffeine Gang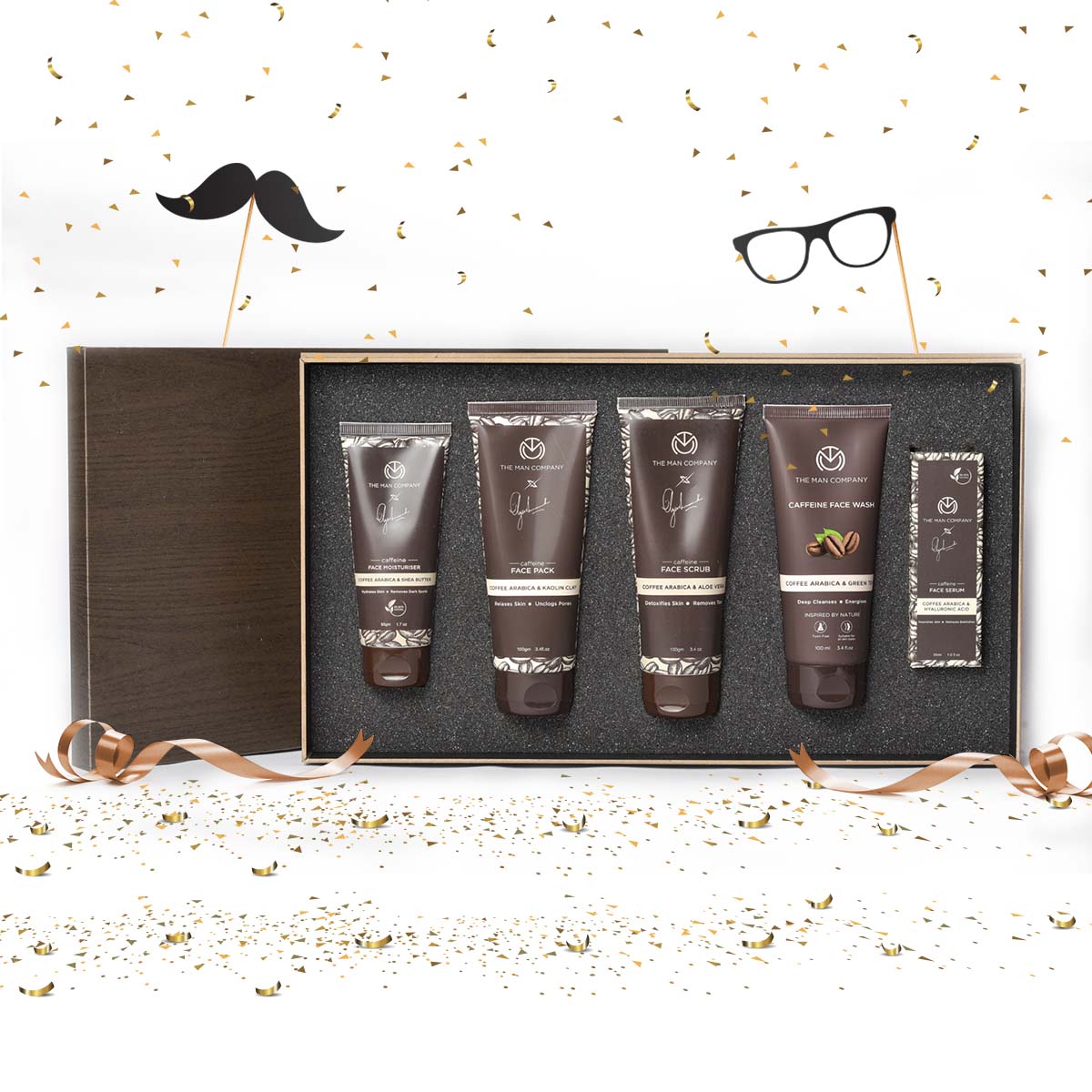 The Caffeine Gang includes a Face Wash, Face Pack, Face Serum, Face Scrub, and Face Moisturizer in one convenient package. It's a promising bundle for men's holistic grooming that puts personal care at the top of their priority list. It can be really rewarding to have a short yet efficient skincare routine that includes eliminating dead skin cells, pollutants, grime, and dust after a long day. Caffeine also hydrates and nourishes the skin, providing it with the moisture and nutrition it needs. These products also have anti-aging properties and are non-sticky to use. Isn't this the ideal wellness package?
This pack can be used to moisturize the skin, exfoliate it, and provide much-needed nutrients. Overall, caffeine's wonderful properties maintain the skin smooth, fresh, and radiant without any signs of exhaustion or dullness.
Satliva's Beard and Moochh Cream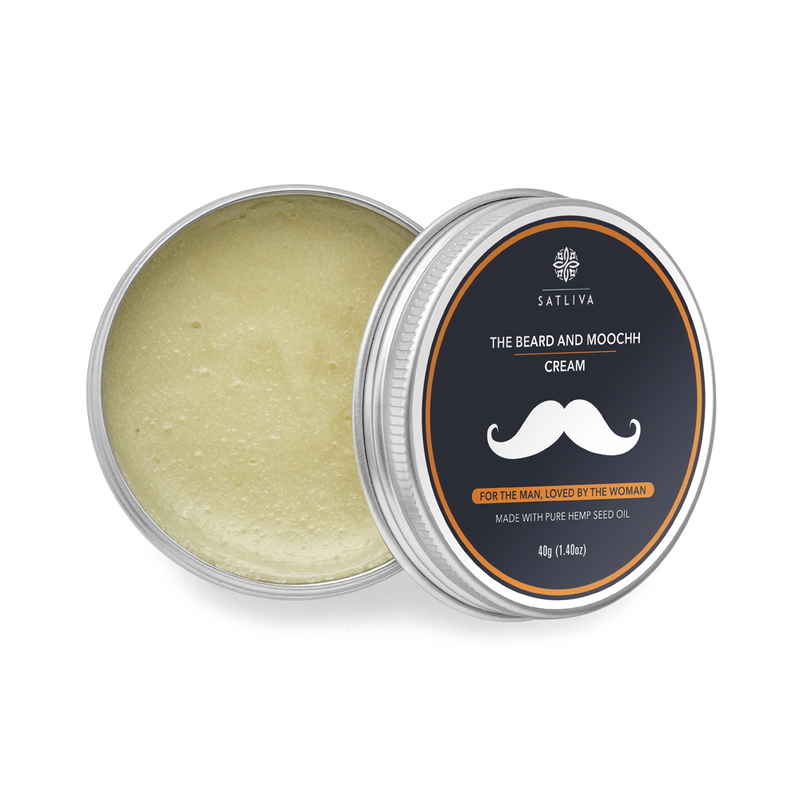 Well, you may spoil your father with this beard cream which seals in the moisture and nutrients to keep irritation and flaky skin at bay, and let's face it, it gives quite a fancy-day-at-home-selfcare-feels! The lightweight, one-of-a-kind design strengthens the beard from the roots and prevents broken ends from tarnishing the overall appearance. The product's fast-absorbing ability allows your skin and beard to soak up the goodness of its natural components as you apply it. This cream is a great complement to any man's grooming routine because it contains Hemp Seed Oil, Mango Butter, Argan Oil, Beeswax, Geranium Oil, and Tea Tree Oil.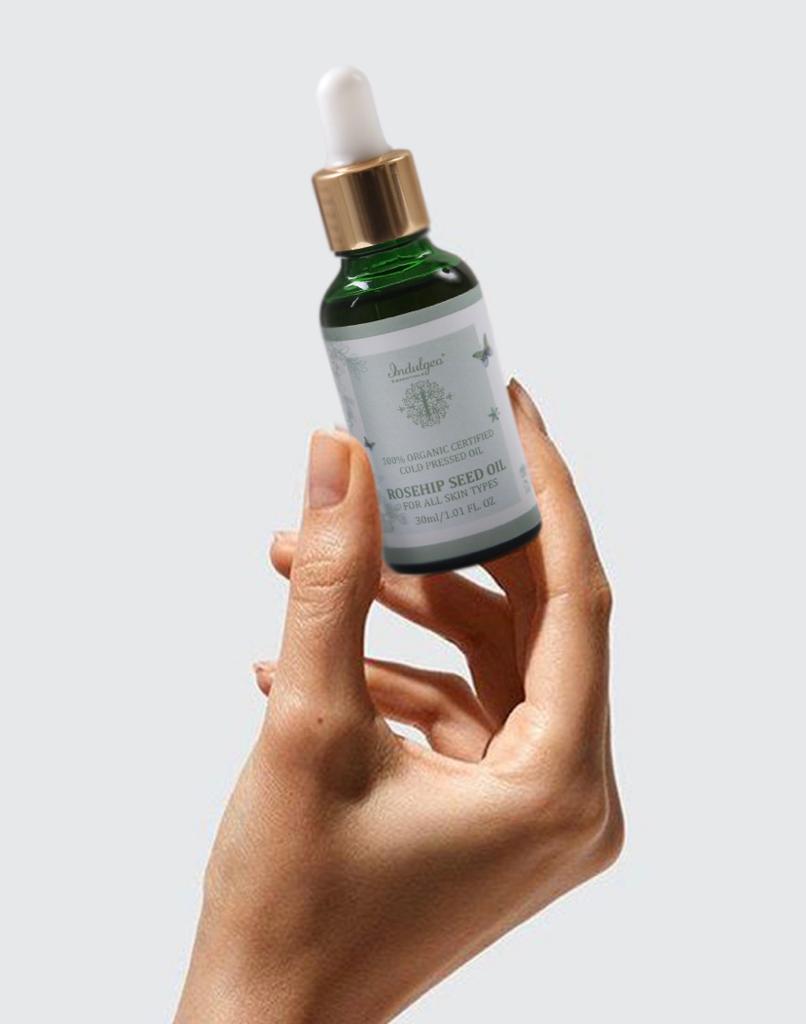 With a bottle of Rosehip Oil, you can up your dad's self-care game. The oil is derived from Rosa Canina seeds, which are high in provitamin A, carotene, vitamin E, Omega 3 and 6 important fatty acids, as well as Omega 9. Among its many benefits, this amazing oil hydrates the skin, balances oil production, controls acne, and aids hair development. Rosehip Oil from Indulgeo Essentials is a cold-pressed oil that nourishes the skin like no other.
Naso Profumi-
Musk Saffron Amber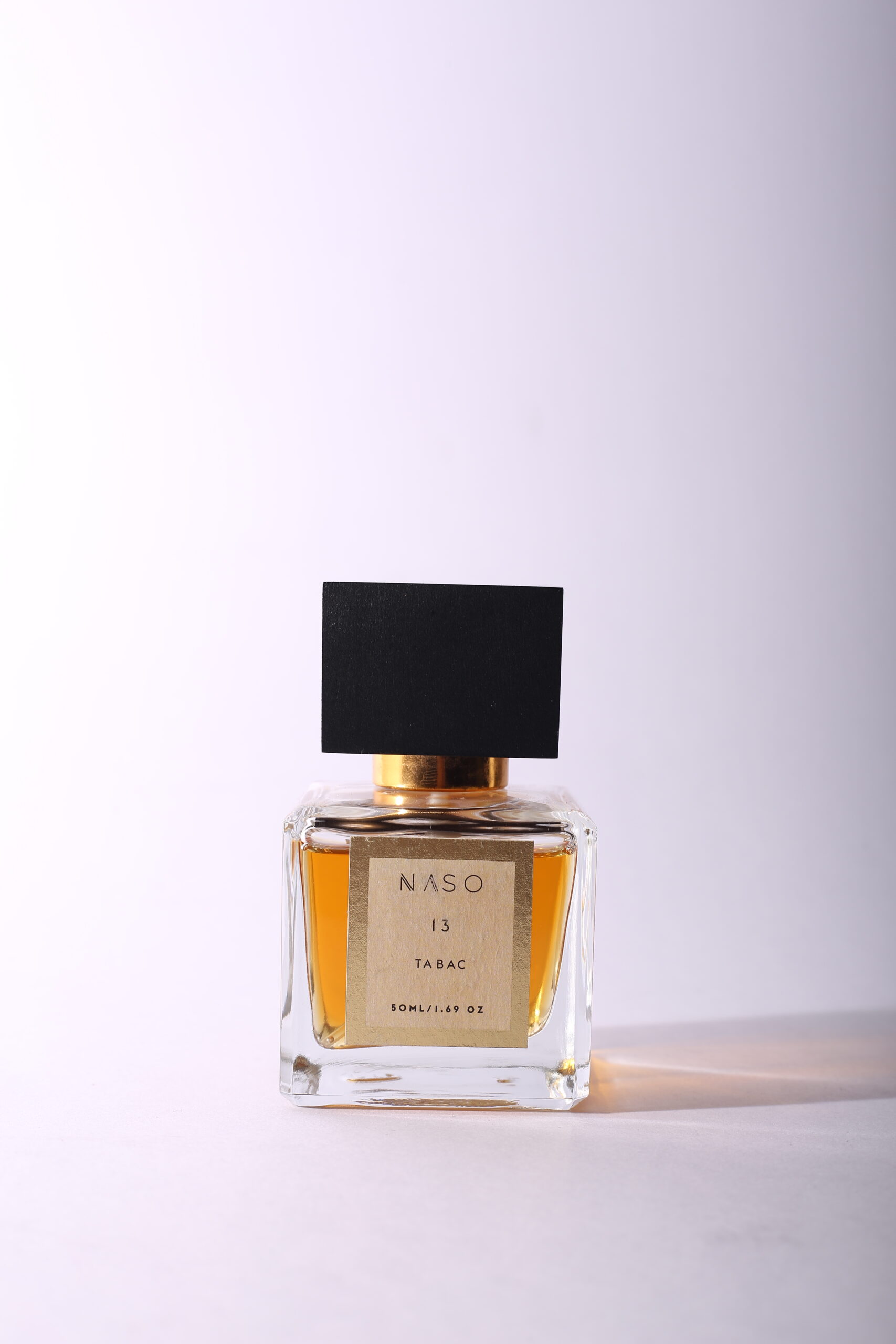 The rich base of Indian Saffron works its magic here, expertly blending with Yellow musk and Oud Santal to provide long-lasting support to the combination in the lingering aura. The groof here is Amber Rose and Cedar, which play with the top note to balance and Romanticize the blend. The initial whiff includes a surprise aspect that reminds you of Ruh Gulab in the most subtle way, connecting with the blend's robust heart and base, making it suitable for both men and women.
Mercedes Benz The Move Fragrance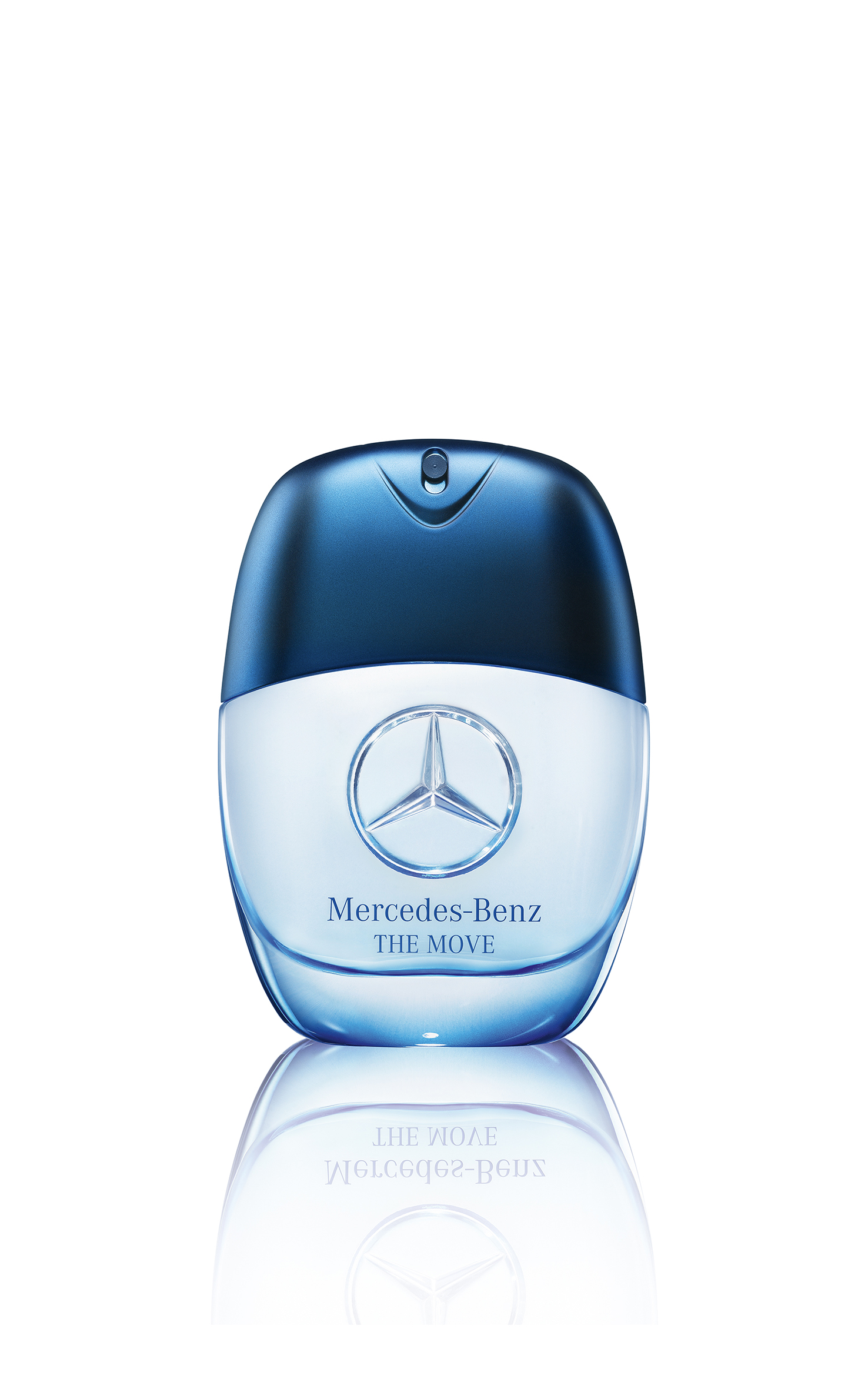 Mercedes Benz The Move is the signature of an entire generation that stands out amongst the rest. The Move is an aromatic fougere of dynamic accents, which layers the acidulous fury of grapefruit, the spicy notes of cardamom and the fragrant tenderness of apple blossom.
Westside Coffee Brewing Accessory- French Press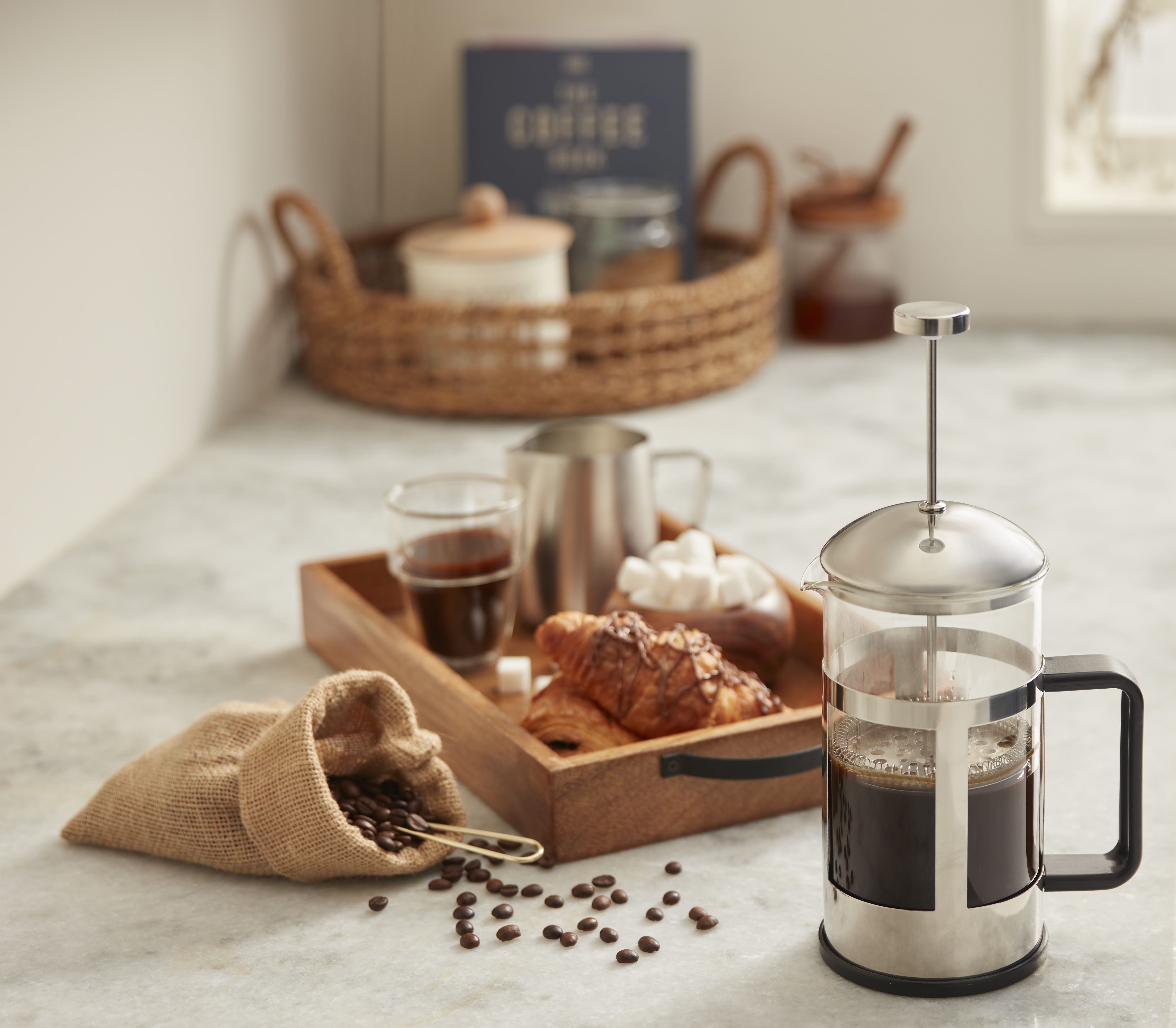 Is he a coffee connoisseur who enjoys experimenting with different types of coffee? These days, coffee brewers are all the rage, and a French press or a moka pot make excellent gifts for anyone who enjoys coffee or partying. Indian coffee is having a time in the sun right now, and everyone is learning new ways to enjoy it. They have a variety of coffee brewers at Westside Home, and our French press or moka pot make excellent luxurious gifts. Choose the brewer based on the type of brew your father enjoys. It's simple to use and will make a lovely kitchen or bar accessory.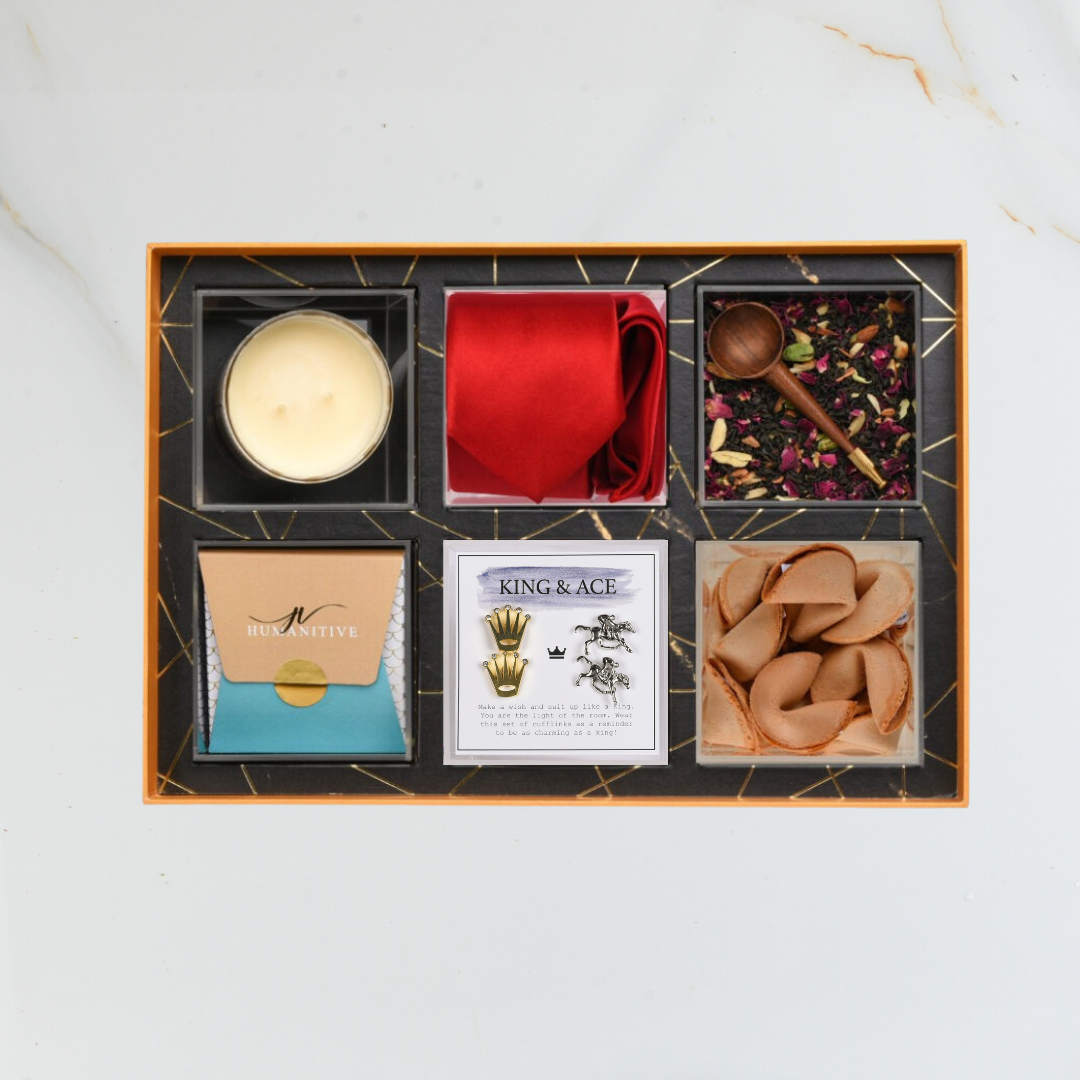 Humanitive, a high-end presenting company committed entirely to charitable causes, has introduced a new Remembrance gifting line designed just for Father's Day 2022. "Remembrance" is the name of the collection, which was created to help youngsters remember and preserve the wonderful memories that their fathers have given them. The gift boxes come in a variety of sizes and styles to suit the needs of the recipient: Petit, Grand, Mini, and Classic. They provide a donation kit aimed to assist the less fortunate. Keepsake presents include Stylish Brooches, Luxurious Chocolates, Buttons, Classy Ties for Men, Soothing and Scented Soy Candles in a variety of orgasmic flavours, Handpicked Organic Tea Leaves in a variety of soothing flavours, Charm Bracelets, and more.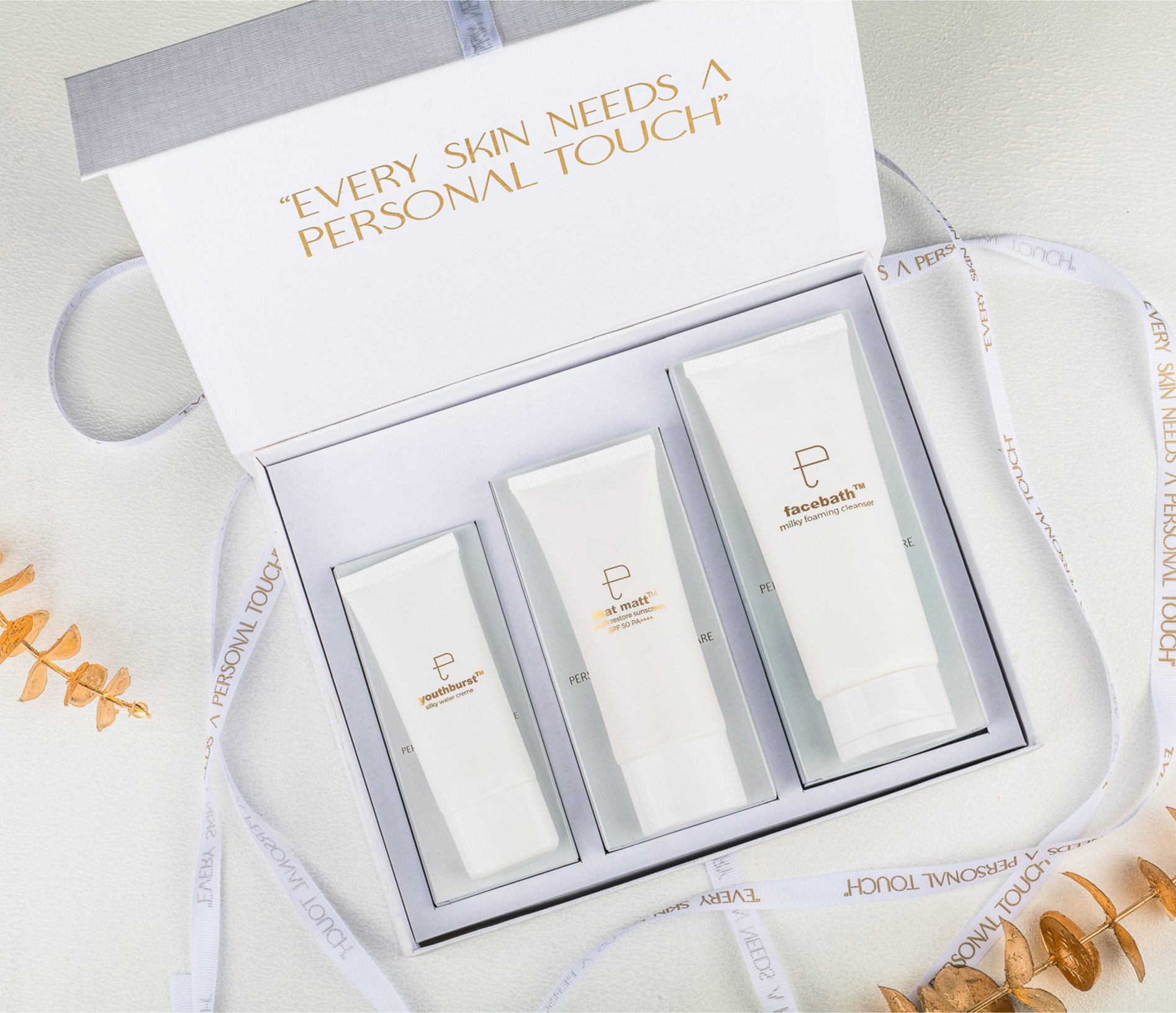 What better way to honour and pamper your father this Father's Day than with Personal Touch Skincare's newly established premium skincare brand's specifically curated gift box, which gives him a well-deserved self-care routine that will help brighten and revive him. 
Three of Personal Touch Skincare's distinctive skincare products are included in the Personal Touch Skincare gift box:
The Facebath is a foam-free facewash that cleanses and refreshes your skin while purifying pores. 
The Youthburst is a rich water-gel moisturiser infused with green tea extract that hydrates your skin while also reducing the appearance of fine lines, pores, dark spots, and wrinkles.
The ThatMatt is a non-sticky, non-greasy sunscreen that can be used as a primer and pore minimizer and is ideal for all skin types. 
You can personalise the gift box with your father's name and add a personalised note to the present box, which is curated as a package.
Blossom Kocchar Aroma Magic-
Activated Bamboo Charcoal Shampoo and Conditioner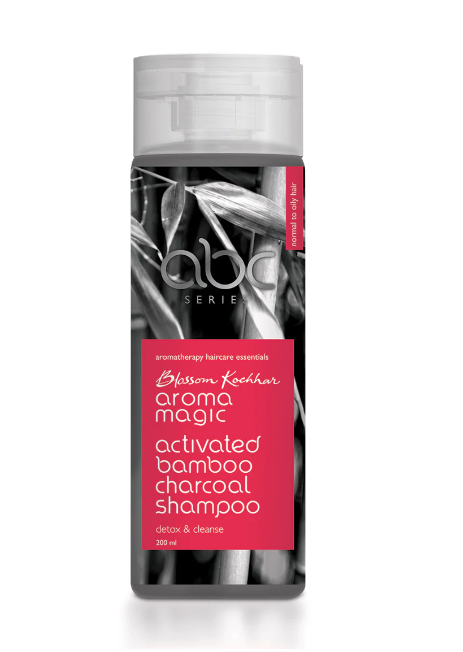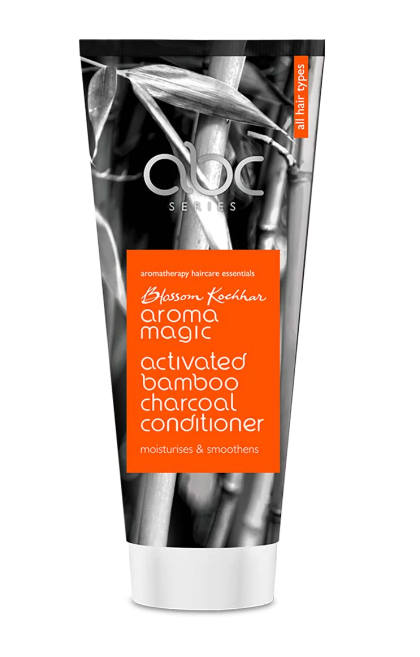 ABC Shampoo maintains hair healthy, hydrated, and prevents it from drying out by cleaning the scalp. The ABC formula absorbs toxins, pollutants, and dead skin cells that build up on the scalp. It allows your scalp to breathe and absorb sweat and other odorants, keeping your hair smelling fresh throughout the day. ABC conditioner, on the other hand, is a step two which works wonders on hair in six different ways. It hydrates your scalp, feeds your strands, and adds lustre to your hair. It also keeps your hair from frizzing.