The latest animal print fashion trend has been predating our wardrobes now. Ever wondered why the jungle's predators like tiger, leopard, snake, zebra, are able to take over the fashion trend? The spotted and striped dresses, coats, shoes and fashion accessories, first took over the fashion shows and now street fashion as they are widely celebrated by big fashion stores.
There is an obvious reason that they have become popular. The fashion trend inspired by the wildlife including – leopard print, zebra print, giraffe print, snakeskin design or bird print, they are all neutral. Sure tigers and leopards are dominating here as well but all these designs are either dots or stripes printed or textured like animal skin. And they very well qualify to be called as another version of neutrals as they are either black, white, light brown, grey or beige. It adds a bold, attractive & creative twist to your style, clothes and accessories. They very well go with everything and anywhere.
Check below how I have added a bold, attractive punch to my style using the animal print twist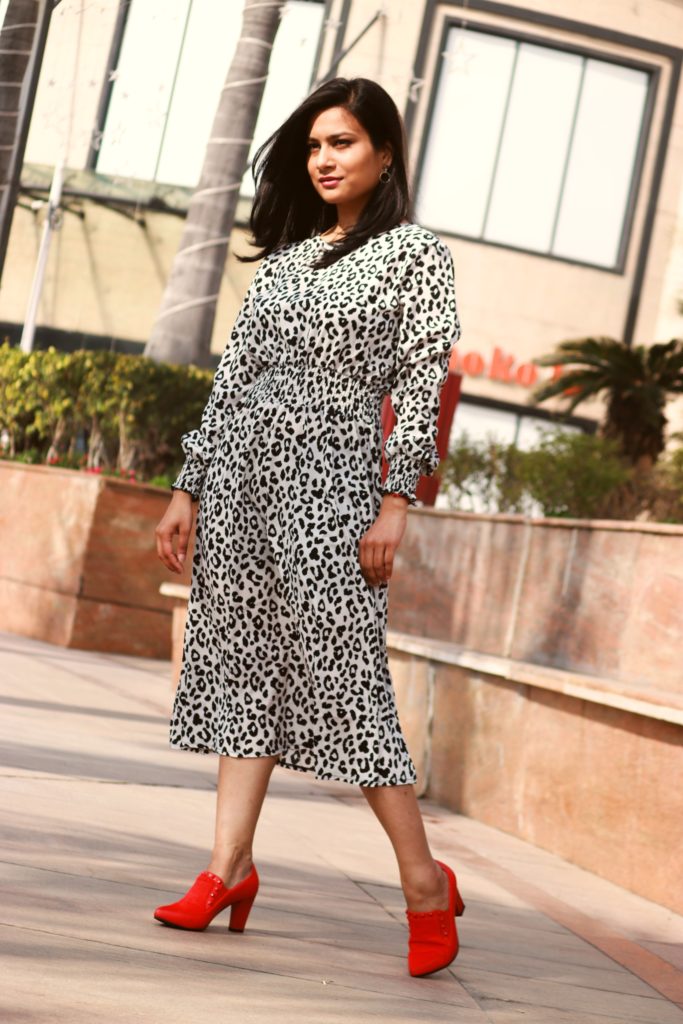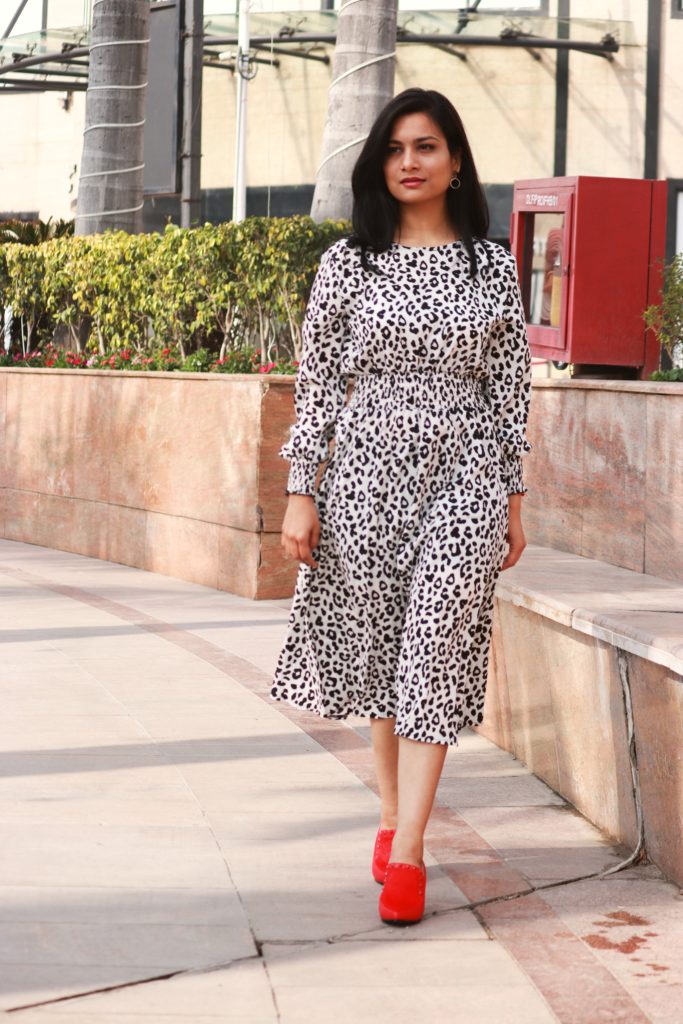 Leopards, as their nature, are also taking over the fashion trend. In the picture above, I am wearing a black and white shirred waist dress to add colour pop to the look I have paired the dress with the red slip up boots.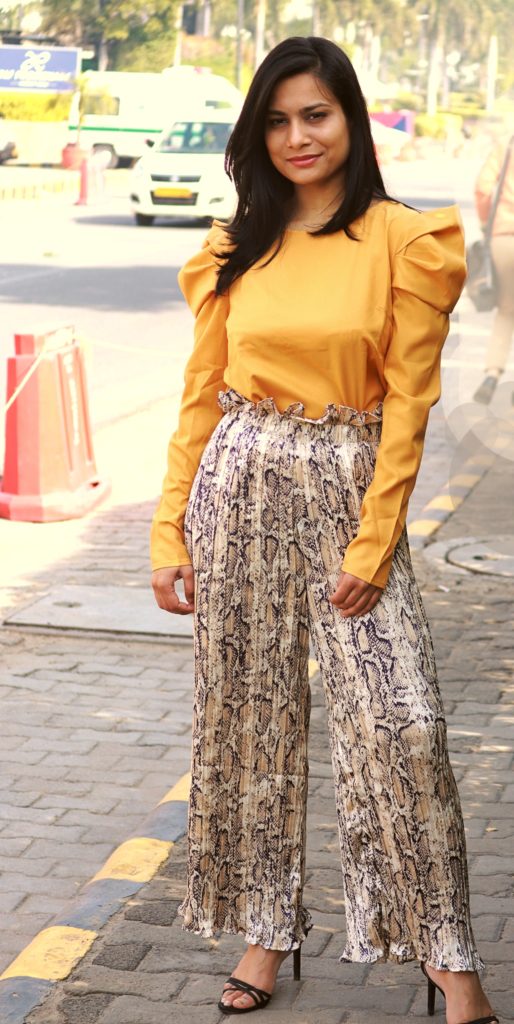 Now this one is inspired from snakeskin print. I am wearing a paperbag waist snakeskin wide leg pants with leg of mutton sleeve top in mustard color and black heels. These stilettos were also featured in the previous post.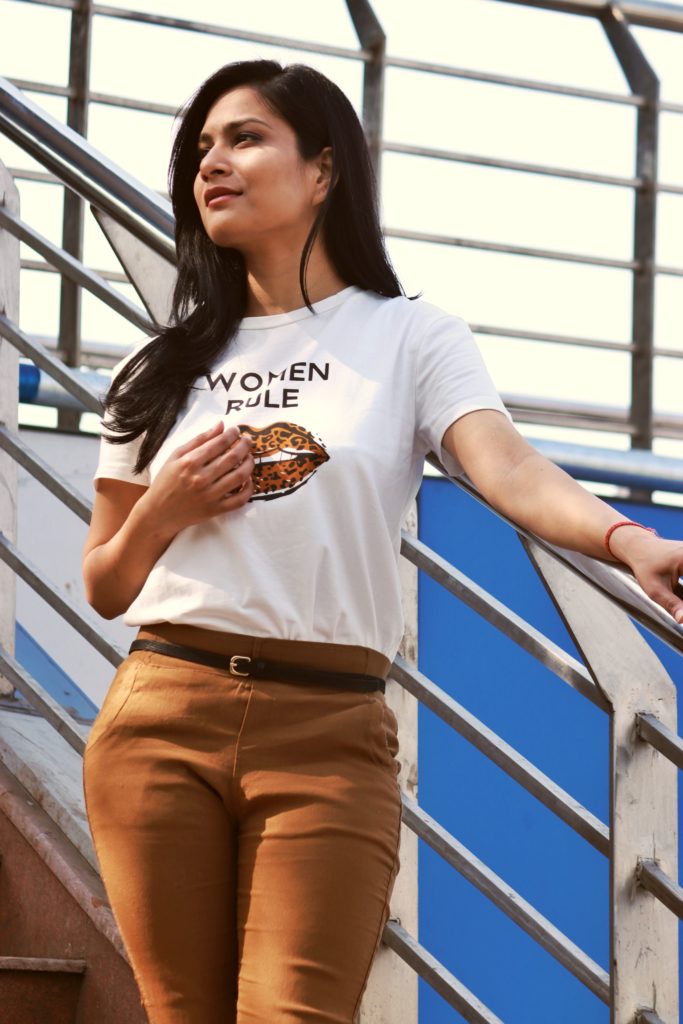 I wanted to keep my outfit casual and wanted to keep the look subtle yet bold and distinct, so I picked up this interesting leopard lip printed t-shirt from shein.com which I paired with camel color skinny trousers and beige casual shoes.
It doesn't have to be all animals we can explore and get inspired from flaring flamingos too.
They are so cute. Just could not leave them behind.
You may also like