White jeans are tricky. You can't wear them everywhere. For example, you can't wear a white jeans on rainy day, barbeques, picnics, concerts, trekking or events that pose risks of stains. A white jeans outfits can be worn at certain occasions only such as casual brunches, night outs, casuals coffee meets, beach walks,drinks with friends or casual dinners. So if you're wondering what to wear with white jeans, see below.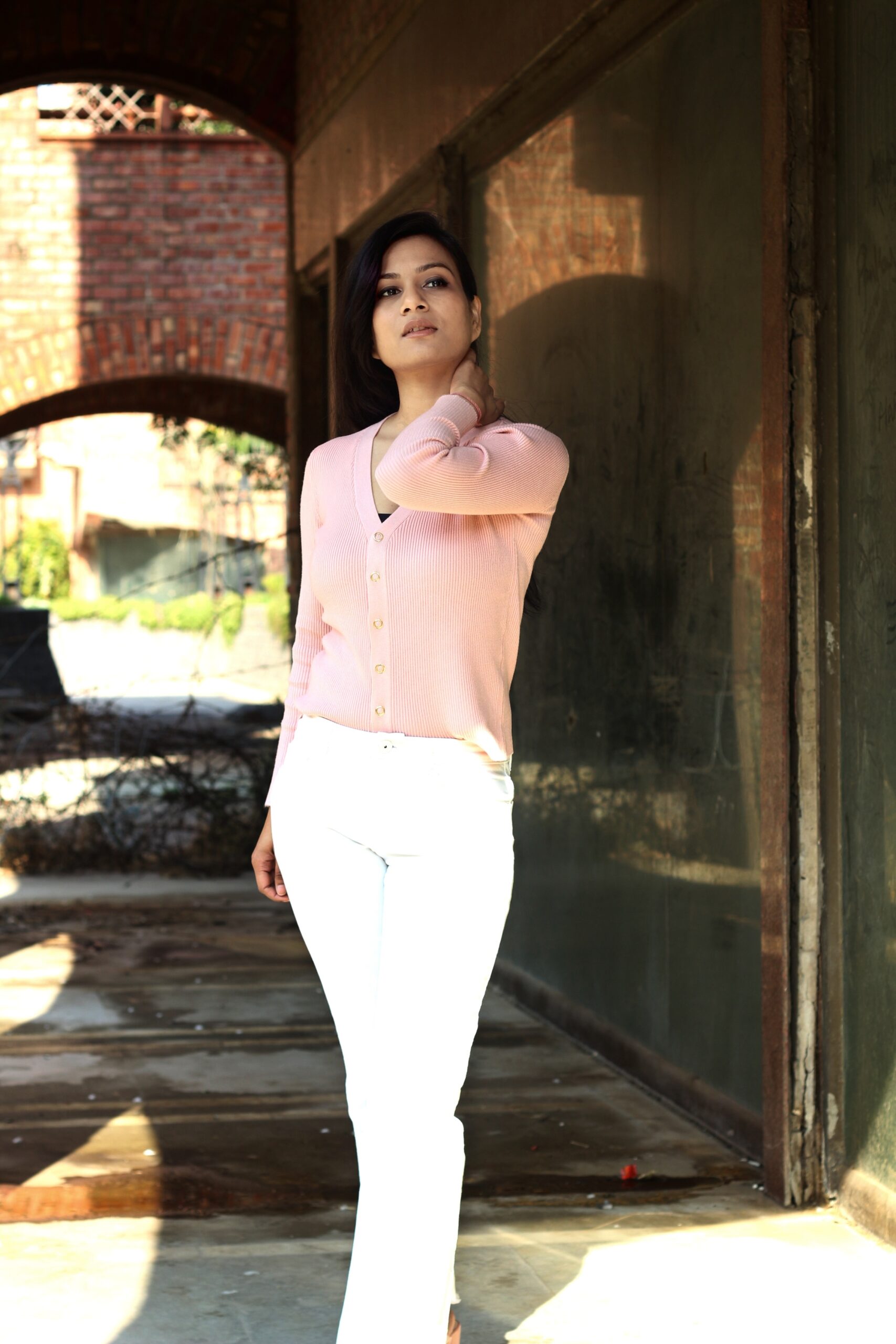 When you are looking for cooler summer outfits ideas – match you white jeans with neutrals and pastels. White jeans go with any kind of pastel solids or stripes very well. 
What to wear with white jeans on a night out? If that's you question, the answer is ruffles and frills do the trick. I mean, frills and ruffles always look cute but pairing them with a rips, frills or ruffles can effortlessly uplift your white jeans outfit.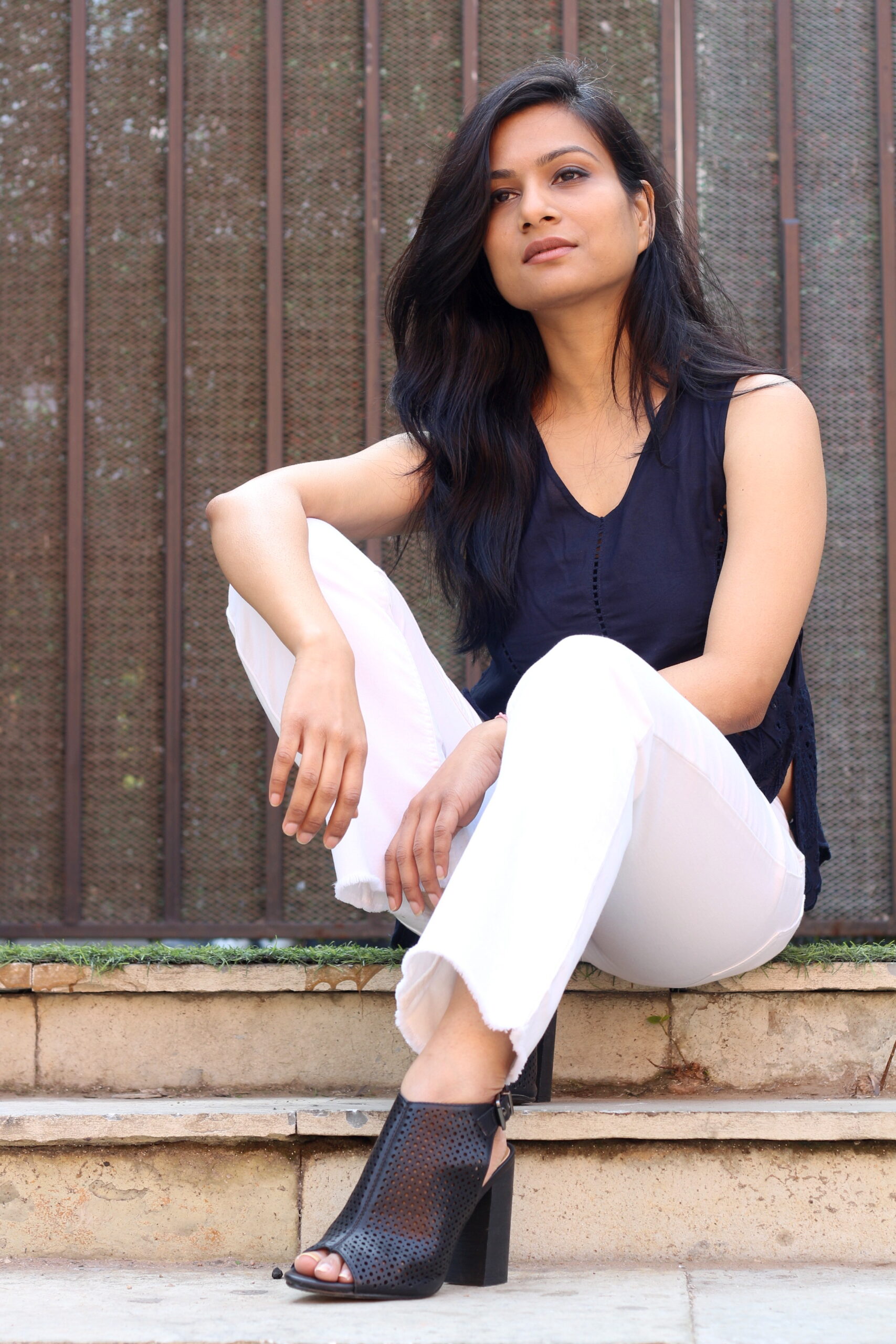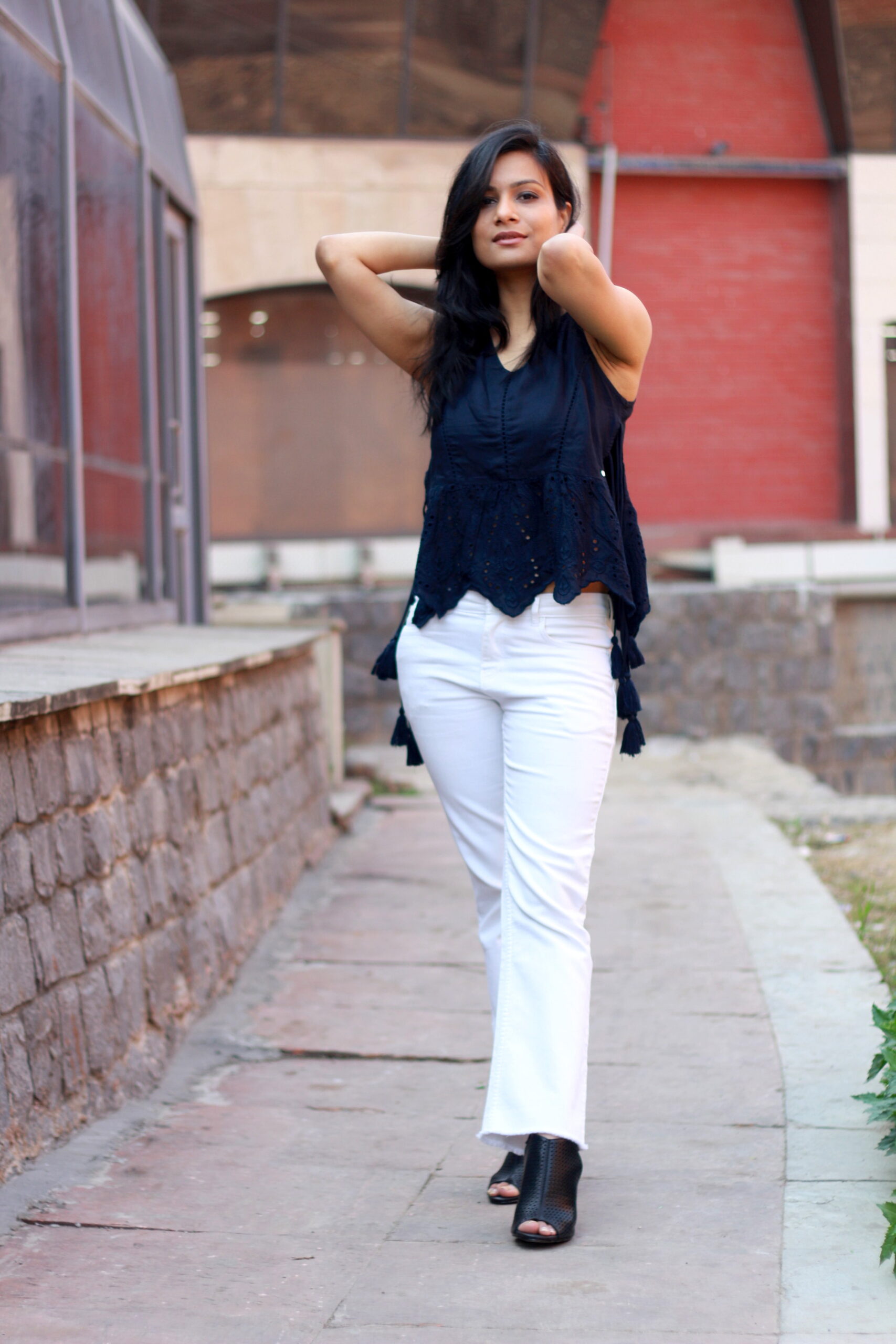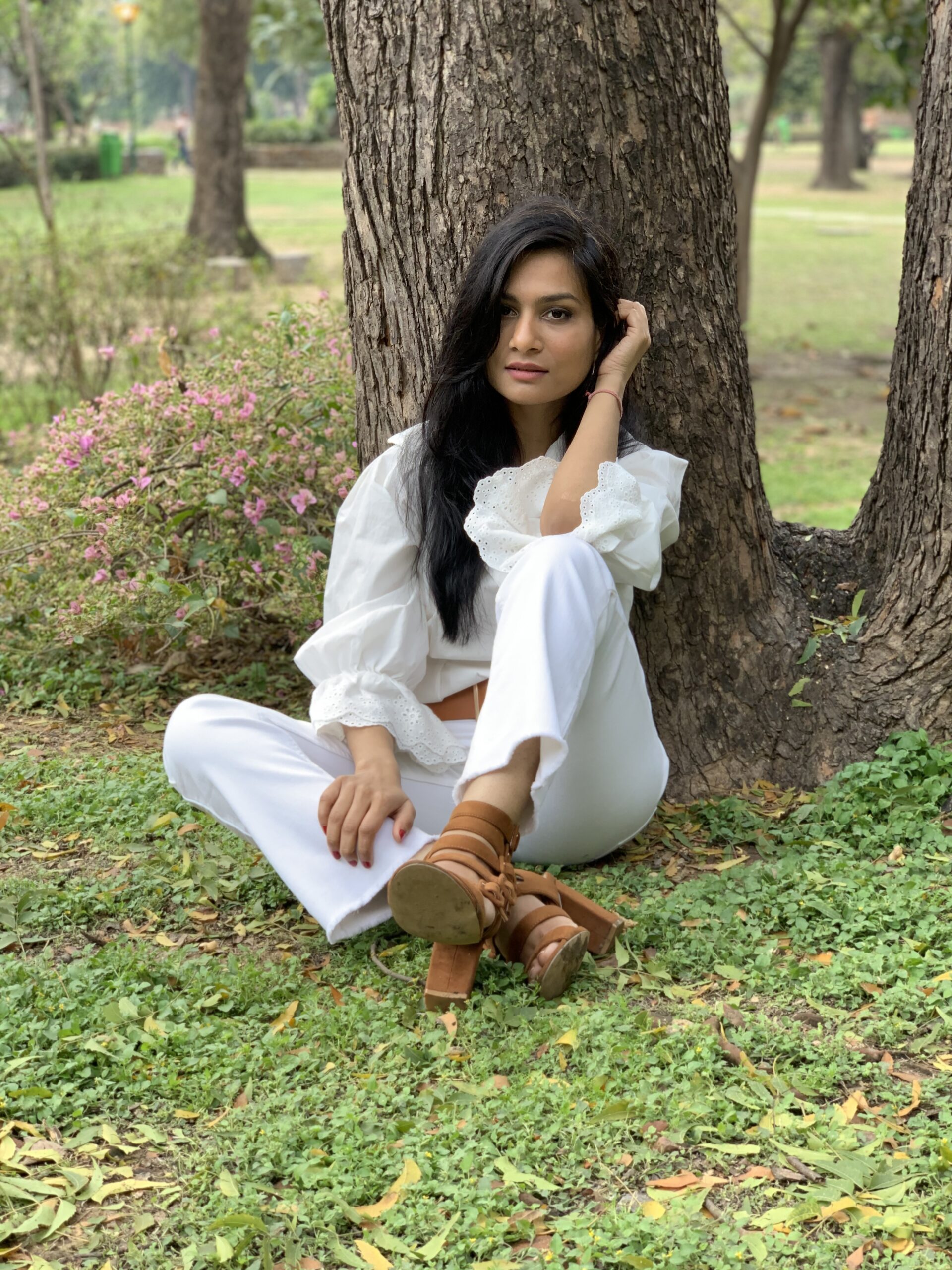 While there are tonnes of way creating a white jeans outfit. But white pants are timeless, elegant and easy to style. While you are planning summer outfits, we can't help but plan some stylish outfits to wear with white jeans. Some timeless ideas that will keep you satisfied for months. 
If you are in to too much of basics try combining your favorite shirts (including white shirts) with white denims. Try skinny jeans, flared or straight pants. If you you are trying out white monochromes – include some interesting accessories like – waistbelts, necklaces, and footwears.
White denims is one of those clothing categories that can be styled in so many different ways that it is capable of creating a new wardrobe. The above styles are more about basics and simple casual summer outfits ideas. But if you are someone who has accumulated different styles of white denims then again the question remains the same i.e. what to wear with white jeans? 
Since summer season is more about cool outfits, below are cool summer white jeans outfits ideas that you may want to try including florals, white based prints, crop tops and gingham