We love skinny jeans but many of you must have faced this dilemma once or more times, that what shoes to wear with skinny jeans? For many of us denim is a way of life and we can live in 'em forever.
Skinny jeans are staple for everyday dressing but your shoes selection can make your skinny jeans ready for any occasion. So I created a shoe guide "what shoes to wear with skinny jeans". Next time, whenever you are stuck and unable to decide what shoes to wear with skinnies, come back here you'll get your answer.
Classic Pumps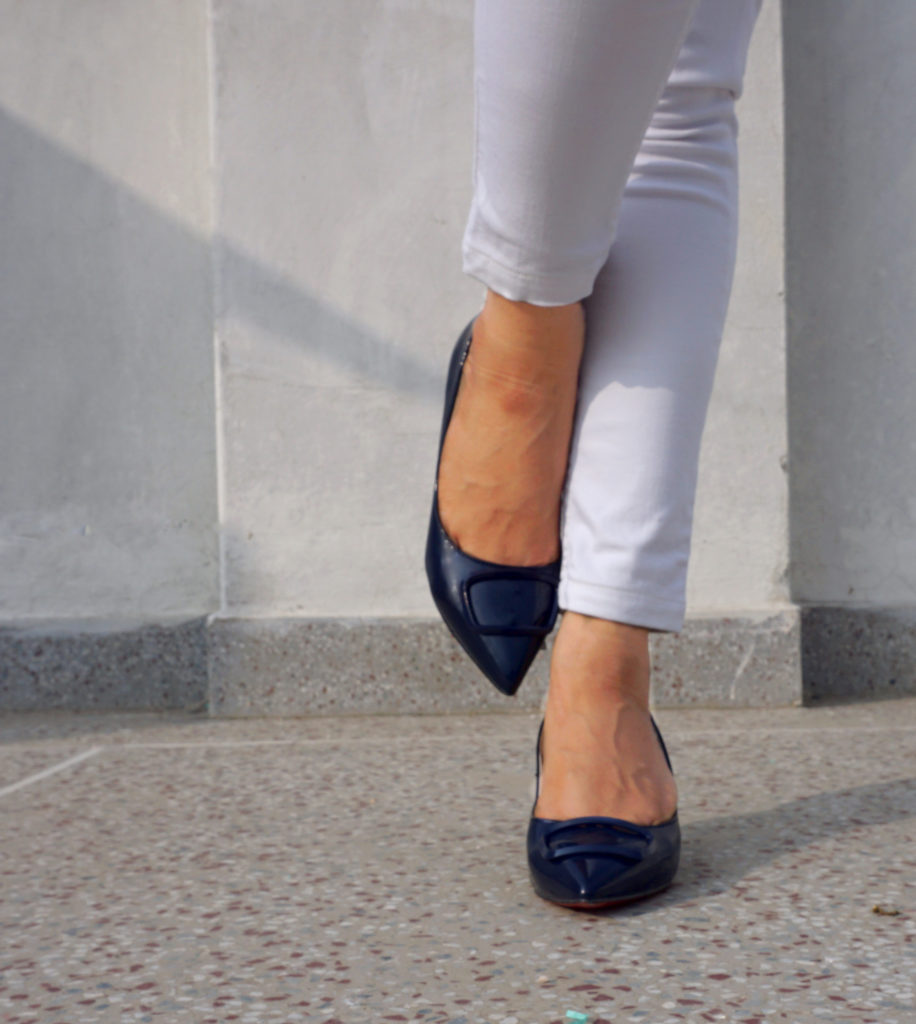 Price – Rs 999/- from shop here
Wear pumps with skinny jeans, join classic style club.
Strap heels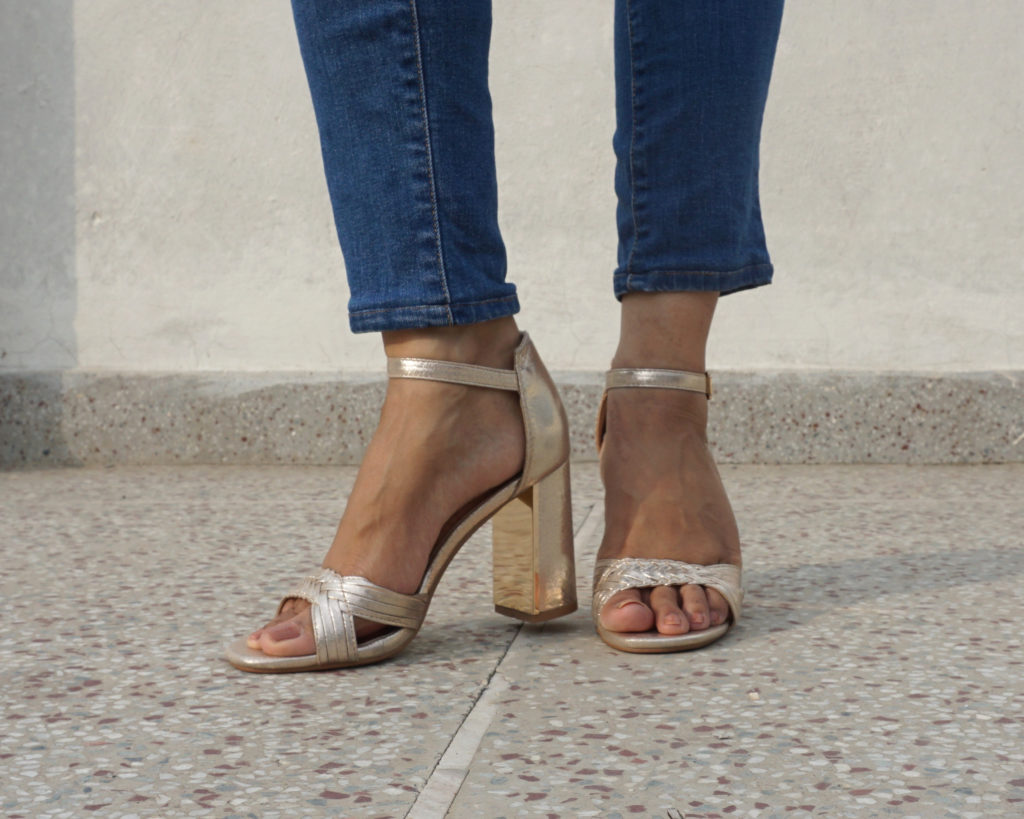 Price – Rs 990/- Shop here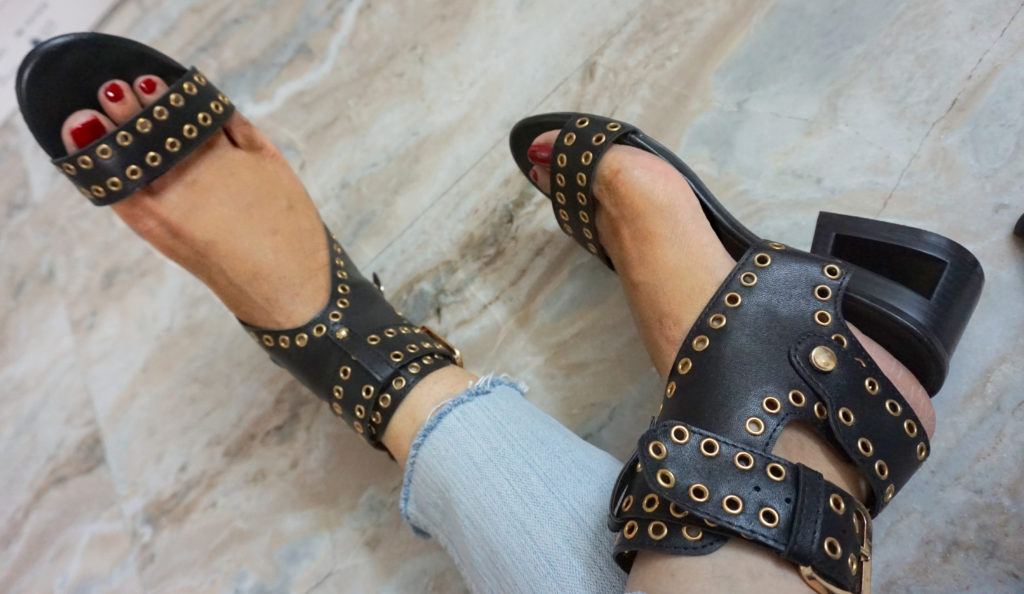 Price – Rs 990/-
Want to wear skinny jeans to celebration or night out, bring in the strappy heels sandals.
Mules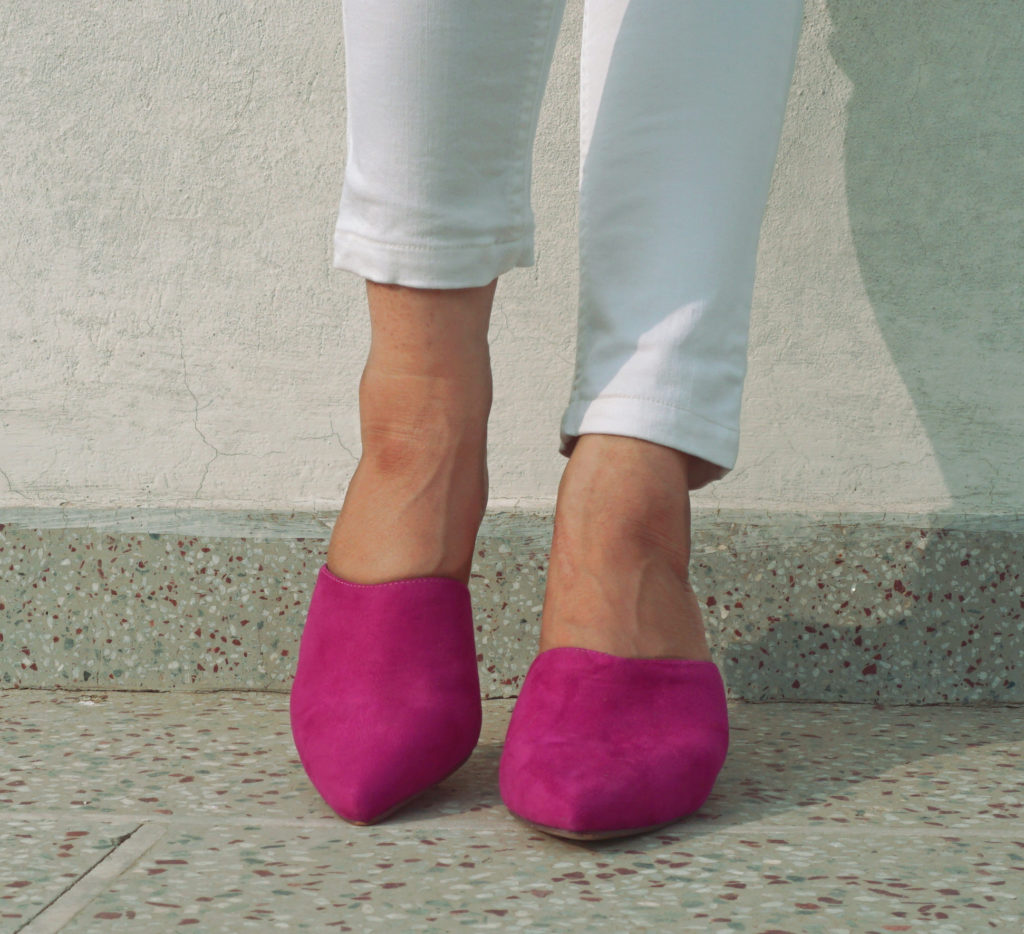 Price – Rs 850/- Shop here
Mules have been quite popular shoe trend all these summers. Pointed toe mules are a great alternative to pumps, when you want to look classy but casual at the same time.
Loafers / Flats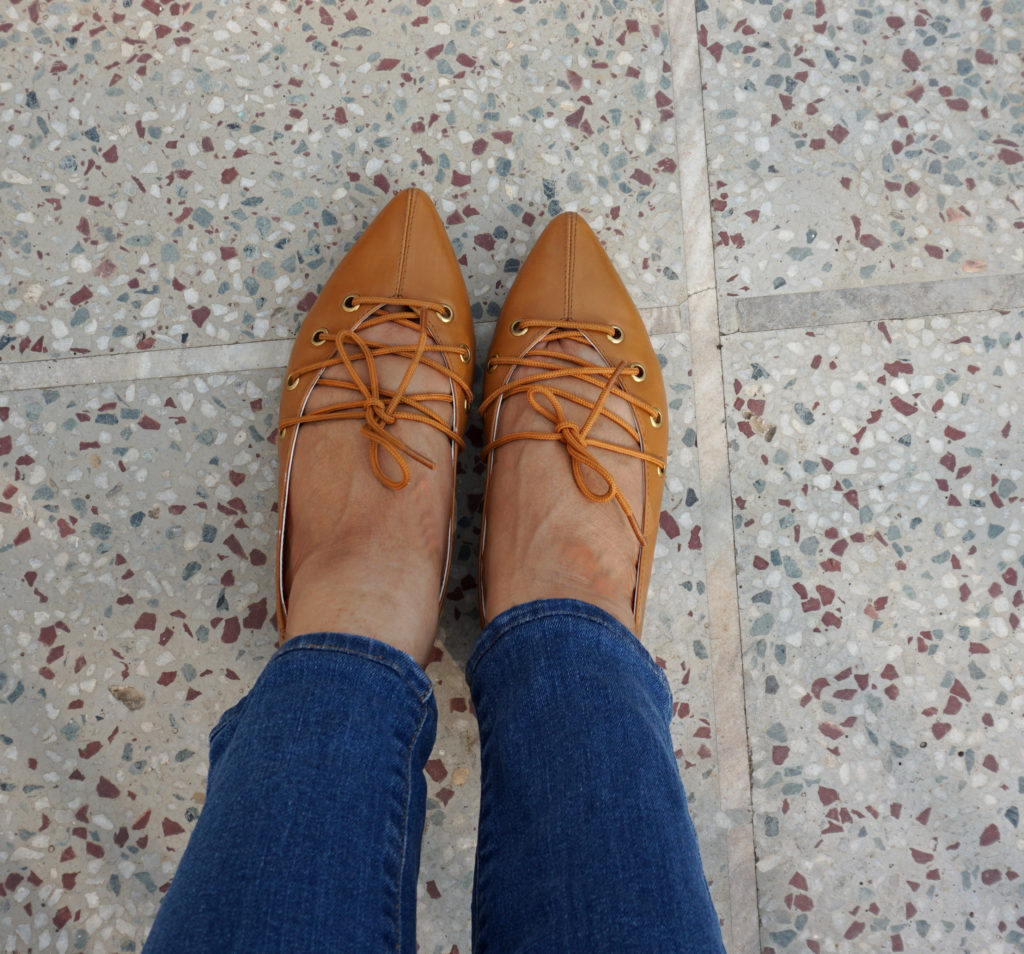 Price – Rs 450/- Shop here
Wearing high heels at work can be a very painful and uneasy experience. Pair your skinnies with these loafers or flat ballerinas and make your skinny jeans good for work too.
T-strap sandals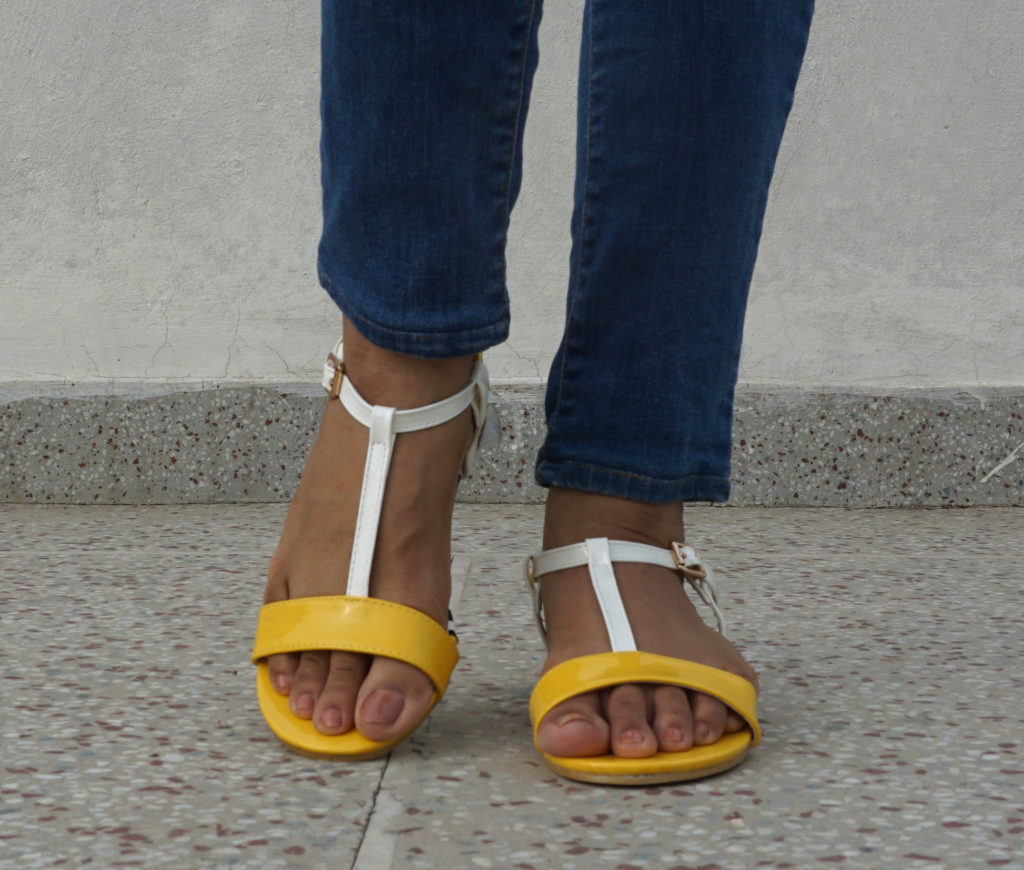 Price – Rs 599/- Shop here
Wherever you plan to go, you are uncertain about the occasion, pair your outfit with t-strap flat sandals. Girl, you are ready for anything now.
Sneakers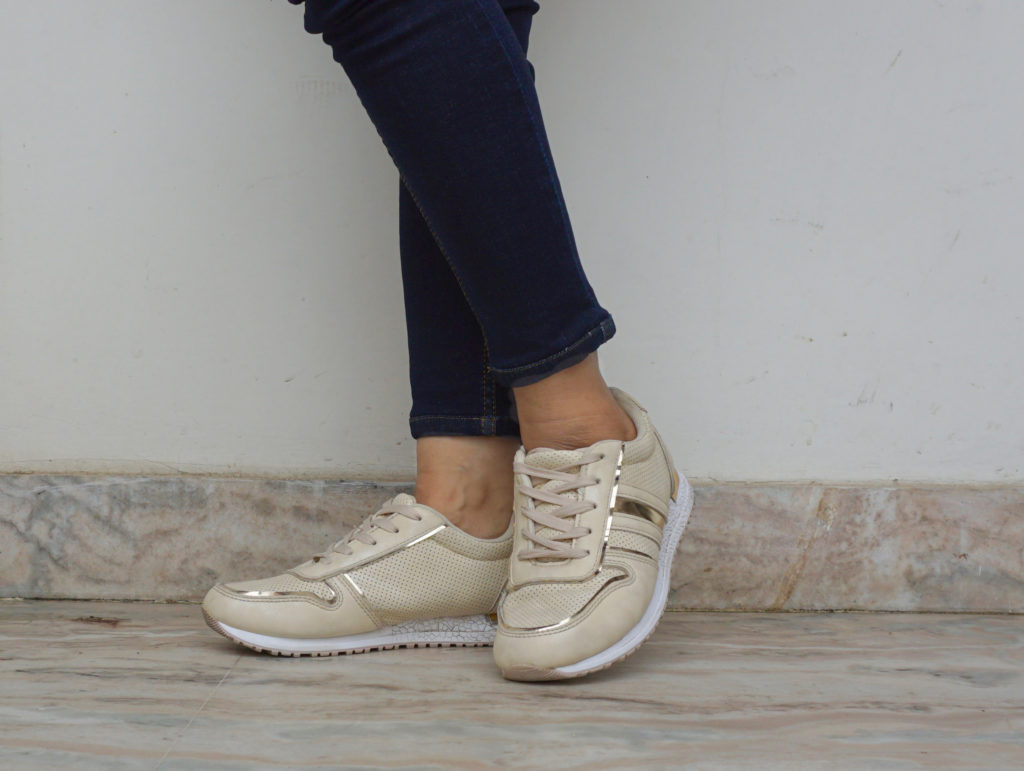 Price – Rs 690/- Shop here
Don't miss the long walks because of the wrong shoes. Sneakers have been trendy and compliment very well with skinny jeans. Pair them with casuals skinny jeans, t-shirt for informal occasions.