Hey everyone
Its time for weather change, that also calls for changing your wardrobe. For the colorful spring season, here, I have created 3 different looks with one yellow pant… I know … that shows my love for "Yellow" these days 😉 jokes apart…but you can create many more.Sexy chic look 🙂
A yellow pant paired with corset top is a sexy and deadly combination. Further, to highlight waist a silver belt, silver metal handcuff, sun glasses and a beaded neck piece will add a hint of glamour to the whole look. Completed it with sexy yellow high heels and must have – handbag.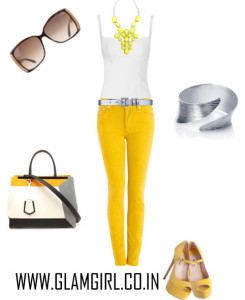 Sport the sporty look:
Paired the same yellow pant with over sized t-shirt top, sport shoes, bag pack and a watch to complete it.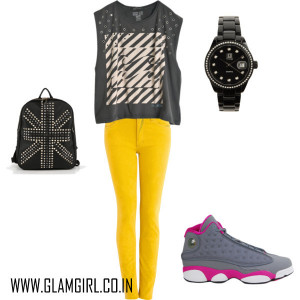 Elegantly casual look:
Play with a lot of colors and right accessories and you can use one thing for so many different purposes.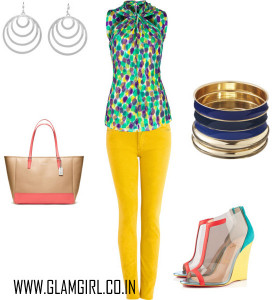 I hope you all enjoyed the colors of spring as I did.
Happy springs
Good Luck
<3
Neha
Activate your email subscription now.