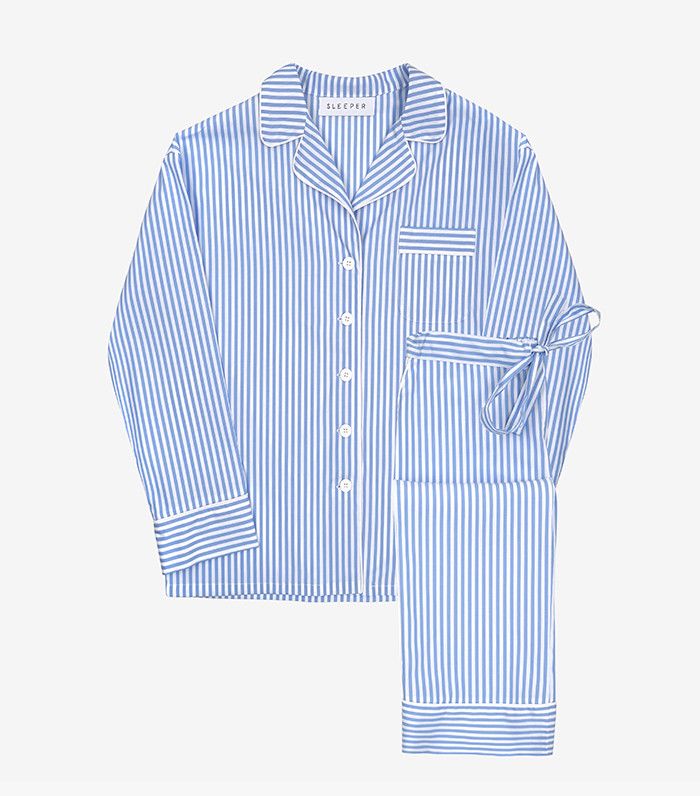 Netflix and Chill is perfect when you have the right people around you, with the perfect movie/series and a comfy PJ that doesn't itch. The whole plan goes to waste if any one of them budges. The first two choices are subjective – it changes from people to people! But a PJ? 
Sleepwear should be comfortable yet adorable. The quality should be so that it doesn't make you think twice before purchasing. When it comes to sleep, no compromises are to be made. Sleepwear should be breezy enough to settle you down to sleep and have sweet dreams instead of constant position changes. 
Here are 5 brands that have trendy & cute styles – 
Blanche
View this post on Instagram
With thoughtful designs, each piece is handcrafted using high-quality fabrics. Cute prints like dogs, elephants, zebra stripes, and soft ones like floral, cherry, and tie-dye – they have it all in their loungewear. Patterns so different it will actually leave you in confusion.
Nite Flite
View this post on Instagram
Matching PJ sets, twinning goals – you can find them under one stop. They also have an option for personalization. With cute pajamas and short sets, they also have adorable sleep masks to give you that beautiful sleep. The shades are so pretty yet soft and light – perfect for chic girls. One fun fact – each garment is made of 100% cotton so you need not worry about the quality. 
Jaipur Kurti
View this post on Instagram
The brand also has a comfortable collection of loungewear that fits every vibe! The garments do have a hint of tradition vibes to them. They have sets designed for you – making your work easier. The designs, prints and fabric will leave you in awe!
Night Angels by PC
View this post on Instagram
Just as fancy as the name sounds, they have the same amount of fanciness on clothes. They have the quirkiest clothing with a wide range of designs and patterns! The funky prints will melt you. Full black, panda print, soft pastels in velvet, and what not – you will find everything here. You can also get one personalized. Also, they will never compromise on quality. 
Nochee Vida
View this post on Instagram
The name means *Night Life* in English. Your search for timeless pieces that signify grace and luxury ends here. Sleepwear, loungewear, and bridal couture wear – they have it all. With decent prints and soft fabric, they will surely whisk you away! The beautiful collections like Surreal Utopia, Gateway, Wayfaring, Dreamland, and Slumber will be perfect for you and your girlfriends.