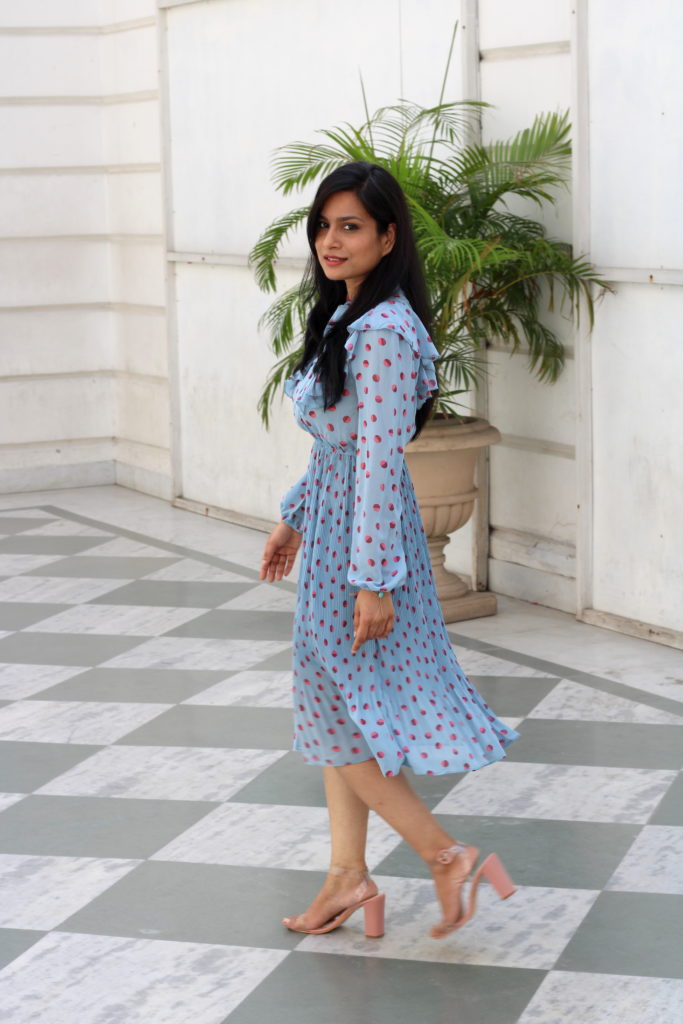 Polka Dots – one of those few prints that require little or no styling at all. It can be said that it is complete in itself. As the retro trend makes a comeback, polka dots invaded the wardrobes once again.
The 80's fashion trend – spotted dresses quickly became a hero trend because polka dots dresses don't demand much of styling.
A cute spotted midi dress is one of those pieces, that look like you have made a huge effort while all you need a great pair of clear sandals and contemporary hand chain accessory.
Below are some inspirations that you might want to live into. Find your kind of style from dress to trousers and even in accessories.