Whether you read your horoscope every day to determine the career aspects or love life, we all get benefitted when we are aligned with our stars. We tapped into the assessment of unique qualities and characteristics of each zodiac sign to find the best complimenting dressing styles as per your zodiac sign. 
Aries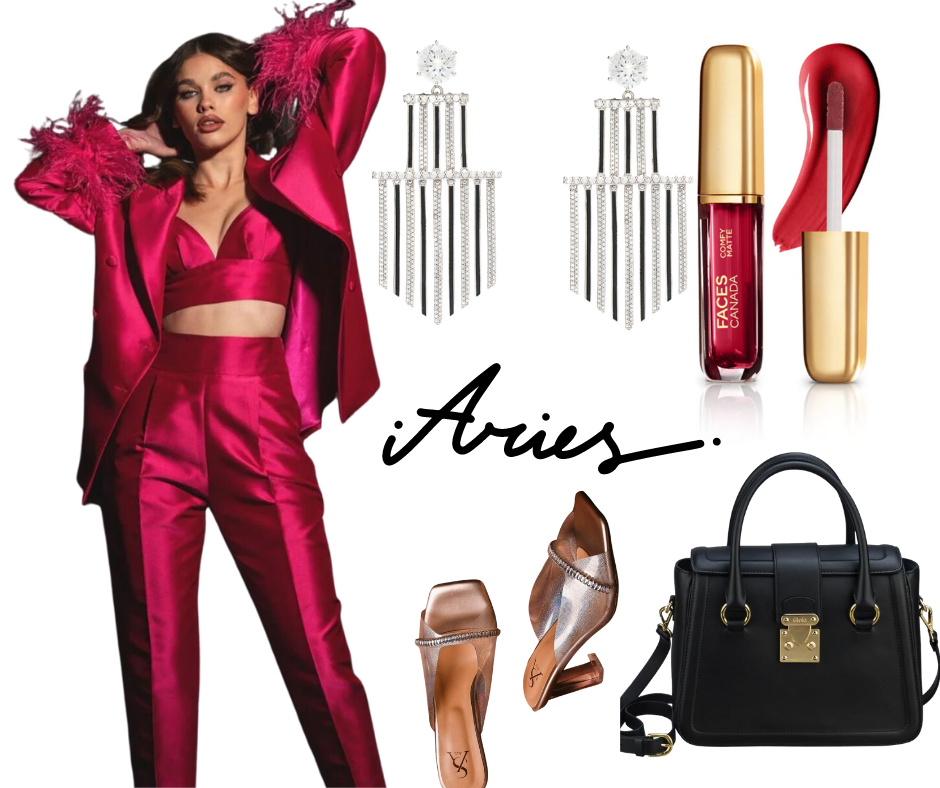 Element:

Fire
Colors: Red, merlot, rust, Saffron, Golden Yellow
The fact that Aries is the first sign of the zodiac may explain their avant-garde personal style. These fire signs, true originals, are not afraid to experiment with new looks. Even better if their fashion dares to raise eyebrows. They are ruled by Mars, a planet known for its competitive energy. When Aries walks into the room, you will notice them.
They can elevate classics for everyday wear by combining snappy basics with statement jewelry, unique shoes, and anything that draws attention to their faces. But no rules really apply, so they'll dress up for any occasion, even a trip to the grocery shop.
Taurus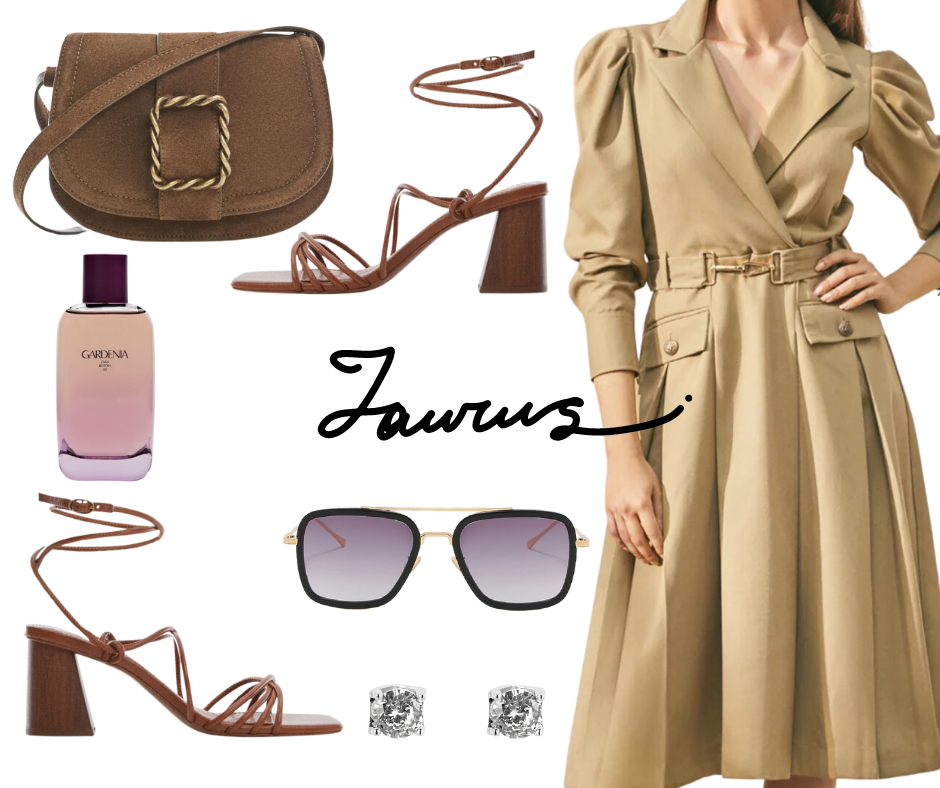 Element: Earth
Colors: Pink, Cream, Black, White, Brown
Sign of the Earth Taurus is one of the most elegant signs of the zodiac. Their closets are filled with investment pieces in linen, wool, and silk for the dressy occasions they enjoy. But don't be deceived! These sophisticated women have a rebellious streak. When it's time to let loose, they'll wear designer denim with colorful boots and leather that any touring rock star would envy. Savvy Taurus enjoys curating their wardrobe, and they will have their pieces custom-fit to flatter their figures.
Taurus' earth tones are anything but dull! Their closets may resemble a springtime forest of deep greens and browns accented by shimmering jewel tones. With Venus as their planetary ruler, this sign will splurge on quality, especially if there is a date night involved. Because Taurus rules the throat, they can add interest to their basic pieces by experimenting with different necklines—Mandarin and bow collars, as well as one-shouldered pieces, look great on the zodiac's Bull. 
Gemini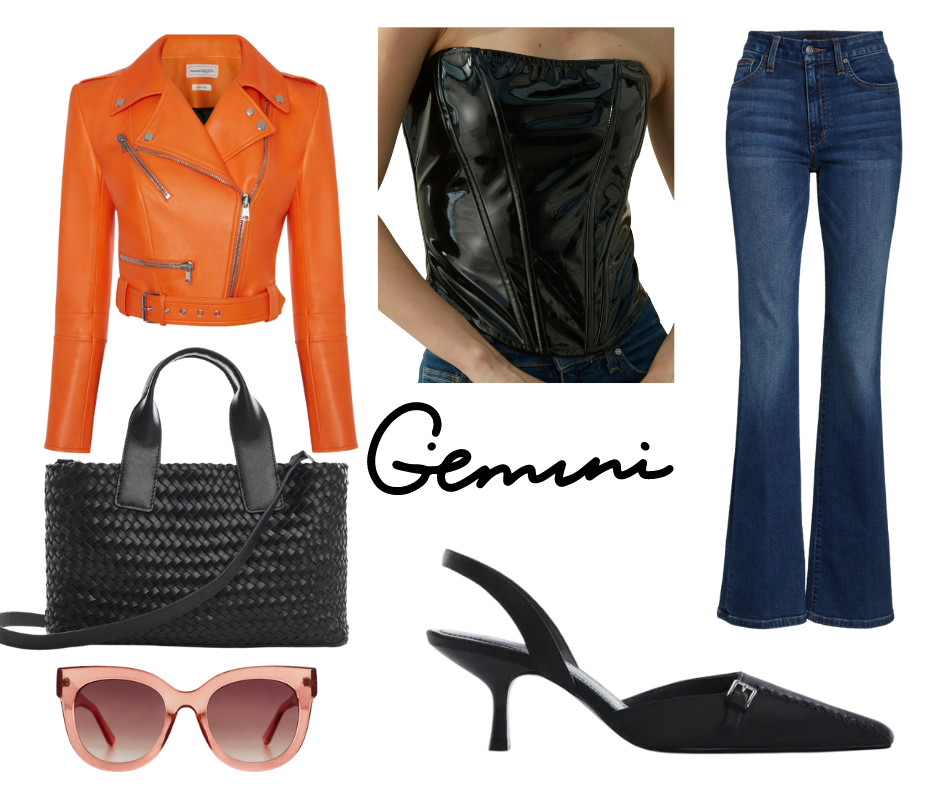 Element: Air
Colors: Green, Orange, lime, yellow
Gemini, the air sign, has been named The Zodiac's Trendiest Sign. They can't help themselves! They have the inside scoop on what's hot and what's not because Mercury is their ruling planet. Layering is their secret sauce because these social butterflies are often fluttering around town from sunrise to sunset. Throw on a chic jacket over a black dress and you're done!
They're primed and ready to slay in the boardroom. They can dash off to meet friends for a live show with a change of shoes and a bright lip. Geminis are impulse buyers who can become bored quickly. To avoid constantly overhauling their wardrobes, they should invest in a few high-end staples in smoldering black—a color that Geminis Angelina Jolie and Laverne Cox continue to look stunning in, with lace and sheer accents. Accessories are crucial in this situation! Geminis are known for stacking bracelets and rings because this sign rules the arms and hands. The Twin of the Zodiac can pull off matchy-matchy, though their accent color may change seasonally. It has to stand out, whether it's canary yellow or mustard.
Cancer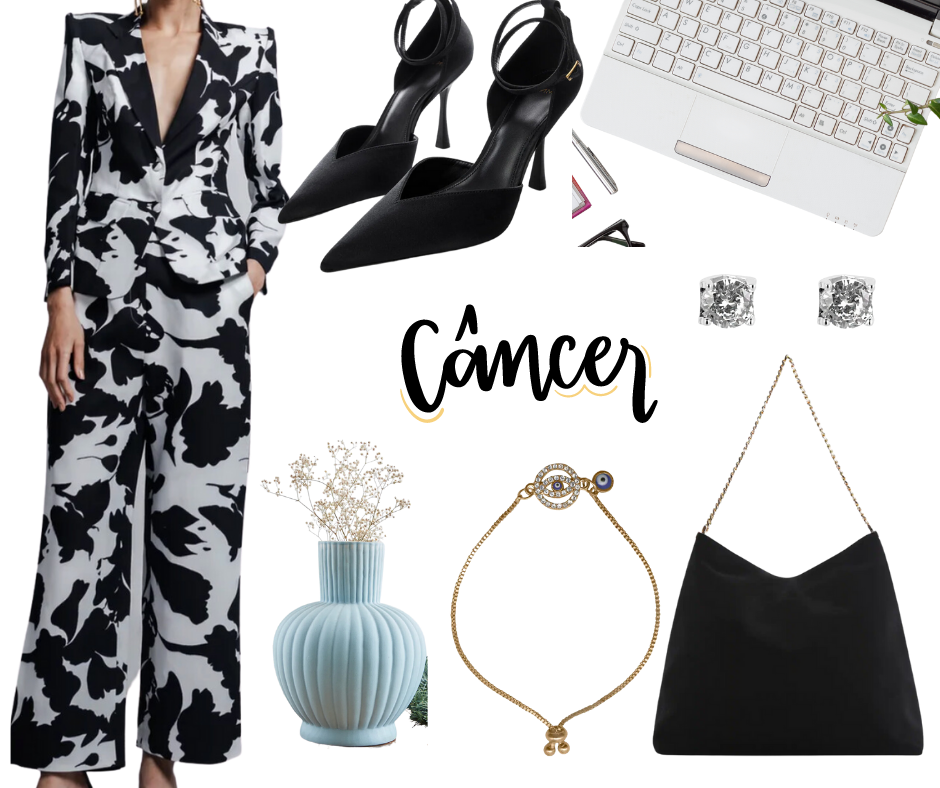 Element: Water
Power Colors: Silver, pearl white, Blue, Sea green
Fashion is both a creative outlet and a protective shell for the Crab. These delicate water signs take their time opening up. However, their keen sense of style reveals how caring and artistic they truly are. They'll one day put their own spin on athleisure with bright, limited-edition trainers and skate-inspired hoodies. The next day, they're dressed to the nines in a printed silk pantsuit and heels. From drapey sweaters to literal shawls, a little granny chic can be worked in with great success.
This zodiac sign interprets "it's a mood" in a variety of ways. Cancers, who are ruled by the ever-changing moon, are emotional creatures who may change their clothes several times per day. Don't be surprised if Cancer is carrying an oversized tote with a few daily outfit changes. Cancer rules the chest, and they'll accentuate it with dropped necklines, chunky jewelry, and lingerie-inspired tops, just like sigmate Ariana Grande. Nautical looks are ideal for casual occasions. It's time to head to the marina in a Breton striped shirt, white denim, and loafers!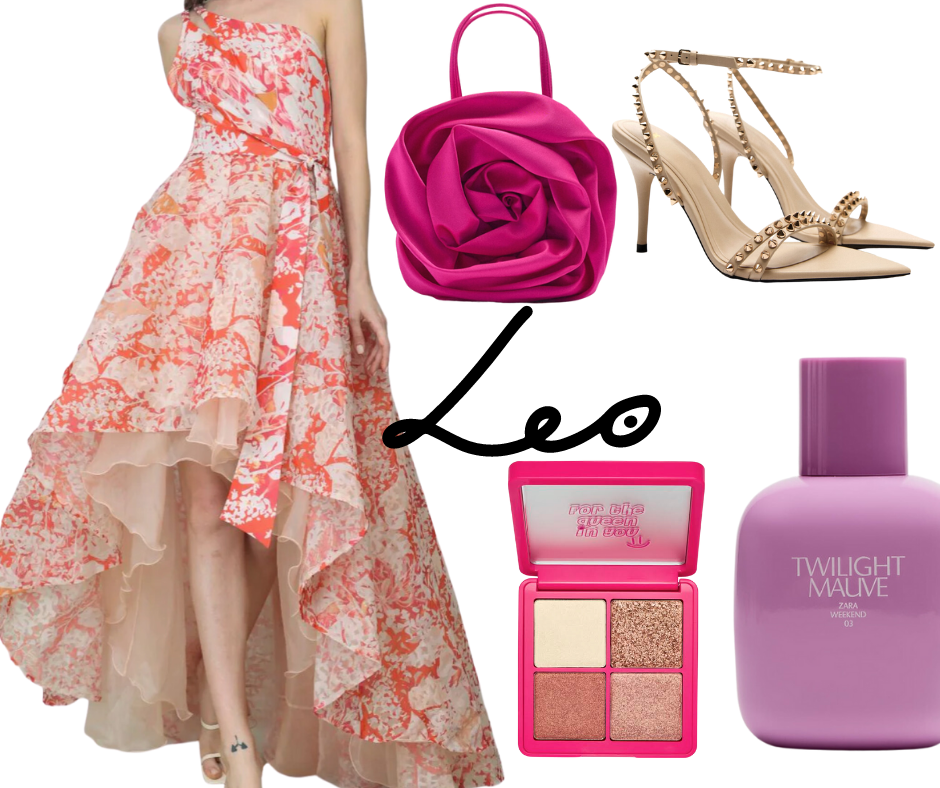 Element: Fire
Power Colors: Gold, Orange
For this festive, flamboyant fire sign, every day is a special occasion—and they have the outfit to prove it. Leos, the sign that rules drama, frequently appear to have stepped off a Hollywood set, sporting Jackie O glasses (she was a Leo) and statement-making hats. Alternatively, the Lion of the Zodiac may welcome you to the jungle with animal prints, safari style, and massive florals.
Above all, Leos require their clothing to feel luxurious! Soft, silky fabrics are required for both their daywear and loungewear. As a sign of fertility, many Lions, such as Leo Jennifer Lopez, have goddess-like curves. They smolder in sultry cutouts, backless and one-shoulder styles because Leo rules the back. However, Lion's crowning glory is his hair! They know that the 'do, whether it's a wild head of curls, a sleek ponytail, or a chic pixie, makes the outfit.
Virgo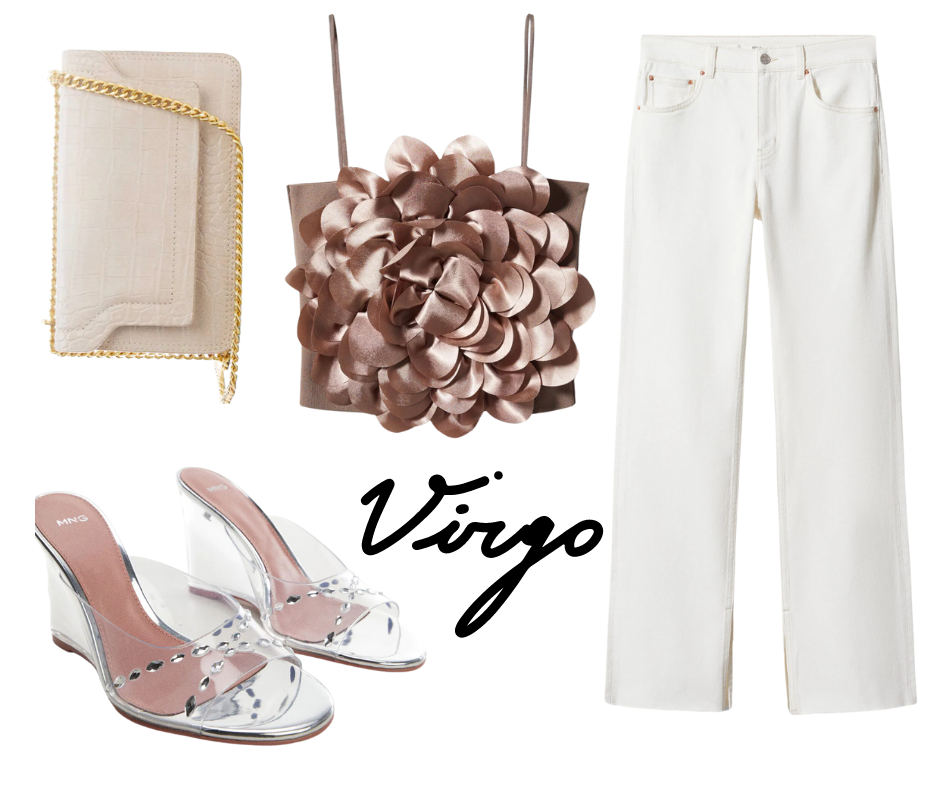 Element: Earth
Power Colors: Cream, muted earth, or jewel tones
For Virgo, it's all about the details. This creative earth sign, ruled by meticulous Mercury, knows how to make even the most simple style pop with complex artistry. They'll fuss for longer than most mortals to get their looks photo-shoot-perfect, from accessory placement to unique color combinations. When it comes to dressing up, Virgos channel Beyoncé in shimmering metallics, jewel tones, and Old Hollywood looks. Virgo rules the abdomen, which they can highlight with curve-skimming styles, crop tops, and high-waisted jeans.
Their everyday look is more consistent—literally. Virgo may have 100 variations of the same essential style, whether it's jeans and a crisp-crisp white button-down or long maxiskirts and tiny tank tops. Because Virgo rules wellness, they look great in fashionable athletic wear, such as patterned yoga pants. As a conscious earth sign, eco fashion is important to them, and they enjoy purchasing from labels that use recycled materials.
Libra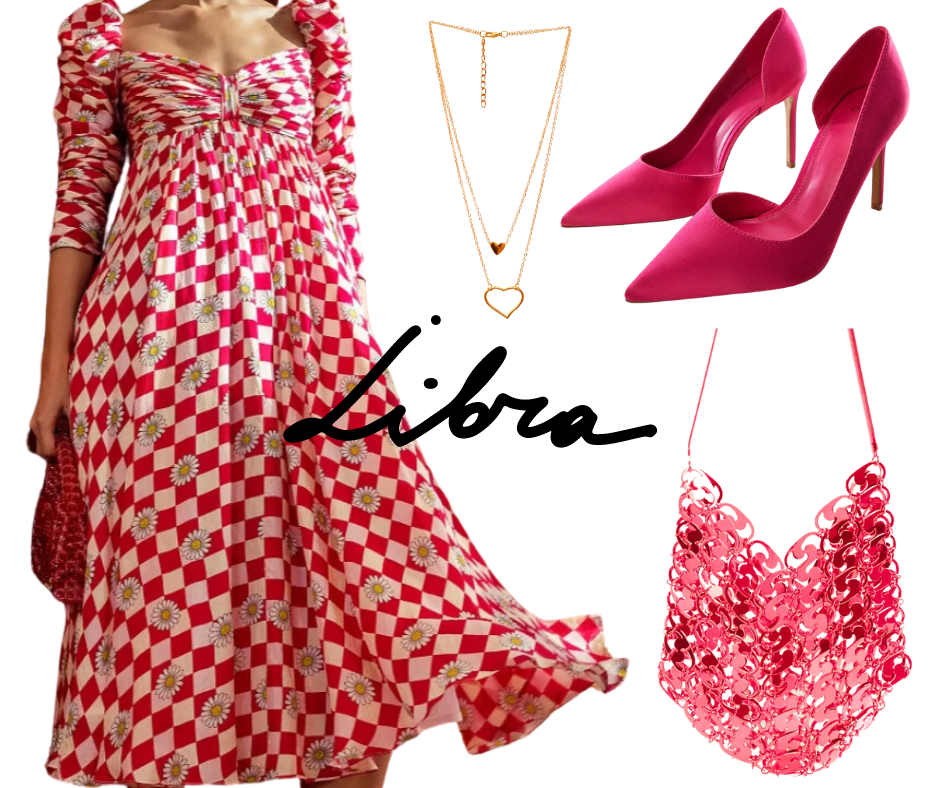 Element: Air
Power Colors: Pink, White, Black
When the air sign Libra enters the room, the flashbulbs begin to light up! This sign's flair for fashion can break the Internet, as it is ruled by the beauty-goddess Venus. Libra keeps it "haute" in fresh picks from their favourite designers, whether heading to a casual brunch with the girls or a formal event. Swarovski embellishments, booty-hugging pants (Libra rules the bum), diamonds, and stilettos could all be found on a simple errand run! They do, however, prefer clothes that flow.
Libras look great in colorful polos, linen trousers, and classic loafers. They'll continue to use a diverse palette, particularly the sunset colors associated with their sign: dusty rose, deep coral, and midnight blue. Balance, as represented by the Scales, is especially important for this sign. However, for many Libras, this could mean a sleek ponytail, neutral makeup, and giant prints from head to toe! Hey, as the zodiac's most romantic sign, Libras are always on the lookout for that unexpected magical moment.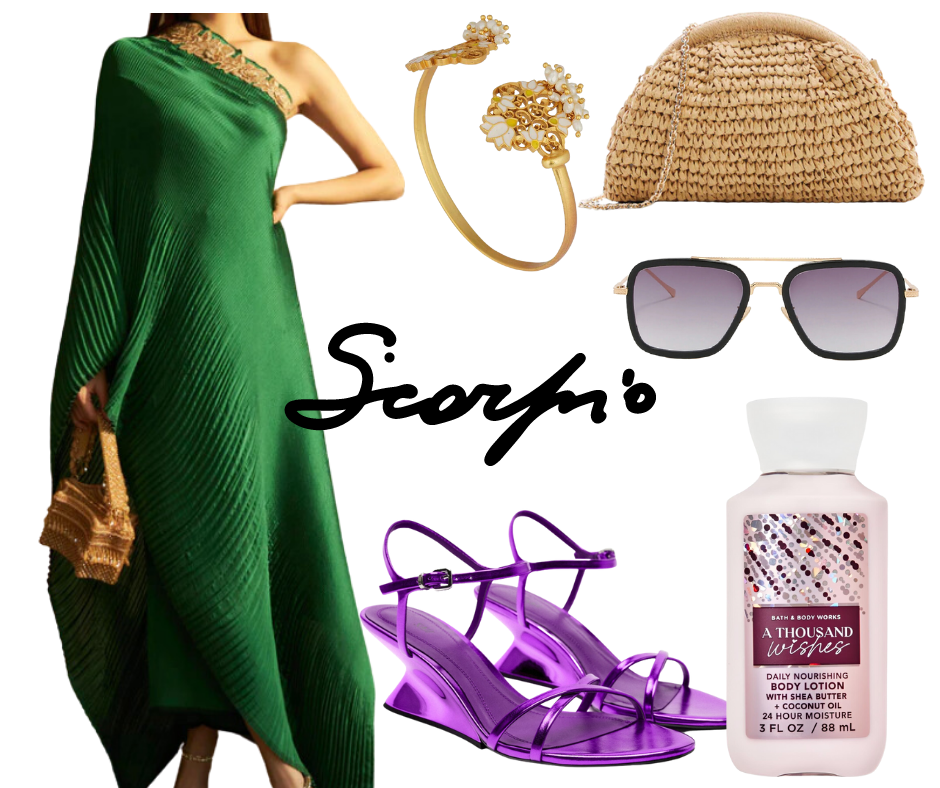 Element: Water
Power Colors: Purple, maroon, bottle green
Scorpios dress for their mood, and it's anyone's guesses what this enigmatic water sign will wear! But one thing is certain: no one else in the room will look as put-together. Scorpio's specialty is subtle cues, whether they're signaling them with their wardrobe choices or establishing a trend that fashion insiders will soon be sending down runways. 
Scorpio's signature color is black, which is ruled by deep, dark Pluto. Their style is unmistakably eclectic! Consider Scorpio siren Lisa Bonet's ability to make boho-chic and goth punk look glamorous. As the sexiest sign in the zodiac, their undergarments are as important as whatever they cover up with. Proper lingerie fittings are essential! However, the eyes are the most accurate reflections of the Scorpio personality. You might just get a glimpse into their souls if they trust you enough to remove their designer sunglasses!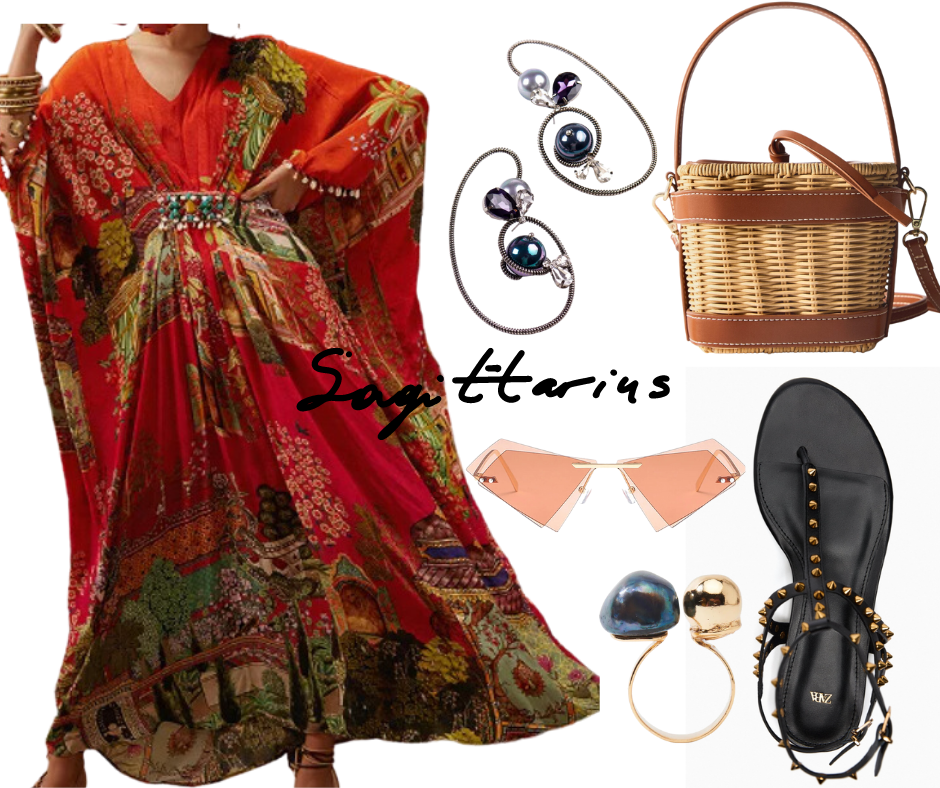 Element: Fire
Power Colors: Red, chartreuse, orange
Sagittarius, as a free-spirited fire sign, requires an eclectic wardrobe that travels well and never, ever slows them down. They enjoy exploring (and shopping!) every corner of the globe, as they are ruled by the worldly Jupiter. From bohemian maxi dresses to flowy caftans, they may arrive at work dressed as if it's a winter beach day. Of course, they'll make it work by layering with a long jumper or puffy jacket. This eternally youthful sign prefers collegiate accessories such as a rucksack and slip-on shoes.
It's no surprise that this sign enjoys Western wear, as symbolized by the half-horse, half-human Archer. Denim is a wardrobe staple in every wash and color. Because this sign rules the hips and thighs, they may prefer fabrics with a little stretch to emphasize their curves. Their hair also has an equestrian vibe to it. Sagittarius prefers a ponytail, which they can personalize with color, hair jewelry, and scarves.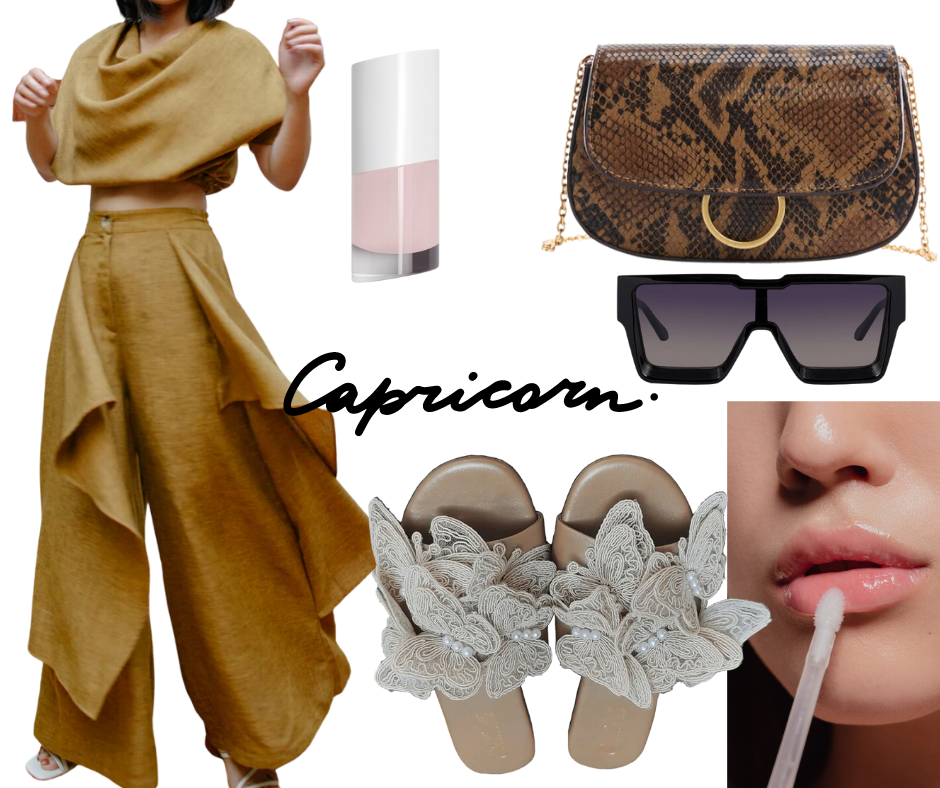 Element: Earth
Power Colors: Black, grey, forest green, khaki
Sophisticated Capricorns reinvent the classics while remaining completely original. This bold sign wishes to be respected! They'll shop high-end and amass a wardrobe of well-known designer pieces. Nobody does the fundamentals better than this elegant earth sign! They shine in architectural fits like tailored blazers, column dresses, and shoes with a sculptural heel, as they are ruled by Saturn. When is it appropriate to let go? Dress them up in a crisp white tee and dark denim.
Capricorn is concerned with bones, skin, and teeth. Their fashion strategy includes regular visits to the hairdresser, esthetician, and dentist. They can draw attention to their bone structure with a face-framing 'do or a swept-back ponytail or topknot, as Capricorn Kate Moss did. Final touches include small gemstone earrings and light makeup. Voilà!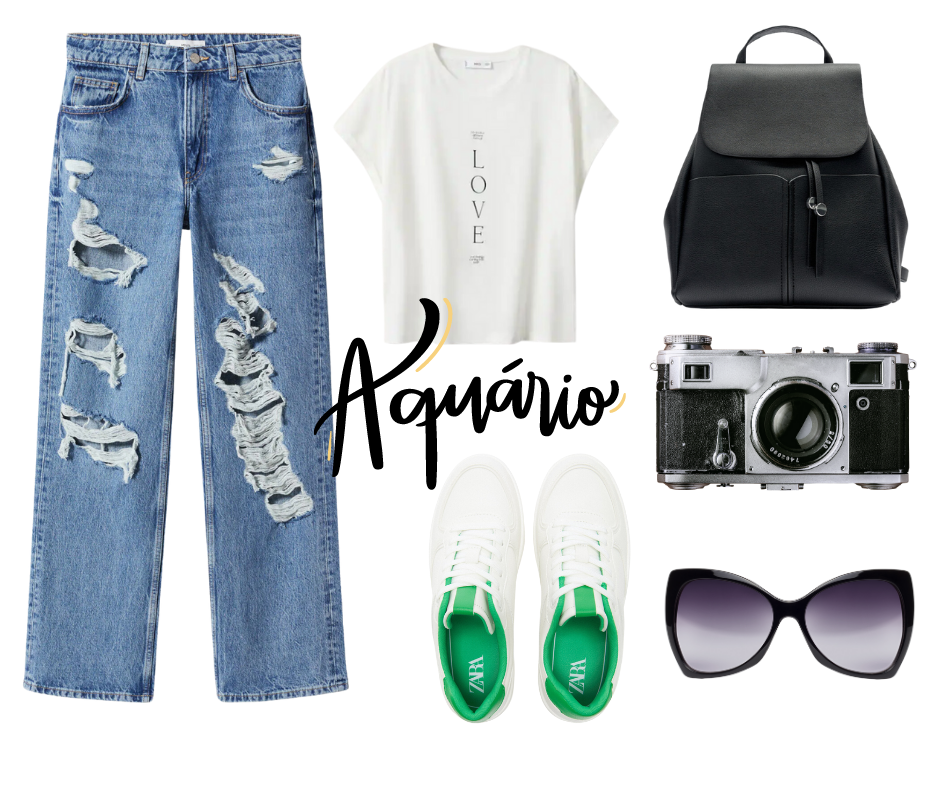 Element: Air
Power Colors: Violet, indigo
Aerial sign Aquarius moves like the wind from one activity to the next. Because their interests are diverse, these friendly (and popular!) people require wardrobes that are adaptable. Designer jeans? Check. What would you wear with a band tee and heels…or a button-down and a platform sneaker? It all depends on the time of day. Uranus, the eccentric planet, demands originality! They, like Aquarius Alicia Keys, will mix and match pieces to create an impossible-to-copy look. Sporty and active, even their workout wear, from panelled leggings to vintage-inspired track pants, has a signature flair. Bonus points if the fabric is iridescent or metallic to match their Space Age tastes!

As the idealist of the zodiac, they are concerned with ethical fashion and frequently opt for vegetarian leather, organic fibres, or "upcycled" fashion reworked from secondhand pieces. Aquarius is the sign of the calves, and many people look great in shorter hemlines. For this on-the-go crew, hair and makeup must be simple and easy to reapply. The fresh-faced, girl-next-door look, a la Aquarius Jennifer Aniston, is #beautygoals!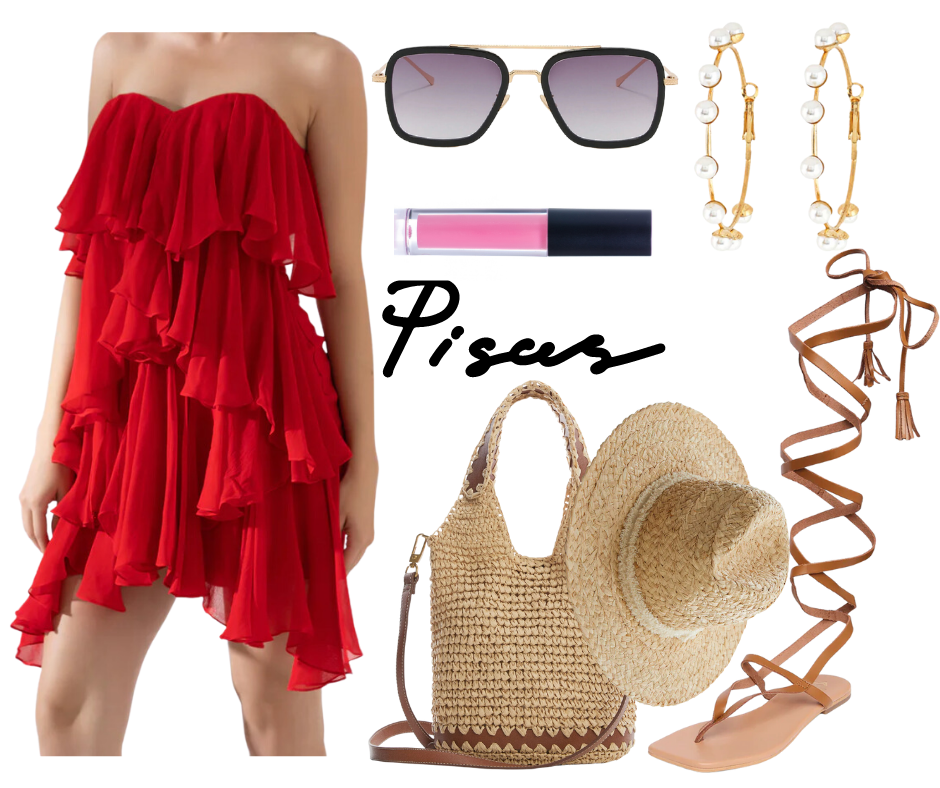 Element: Water
Colors: Pale yellow, bright shades
Ethereal and dreamy Pisces are poets on the move. This water sign shimmers and sparkles like aqua, with floaty layers and iridescent fabric that catches the light. If you squint, you might think they're an angel or a mermaid! This fantasy-spinning sign enjoys transporting its "audience" through its fashion choices. They can even go sci-fi—or full-on mystic—with shawls, capes, and headwraps, like Pisces Millie Bobbie Brown.
"The shoes make the outfit," no doubt a Pisces phrase—this water sign rules the feet. They can tell a stacked heel from a sculptured one, and they're always the first in line for a designer release. Beachy styles find their way into Pisces' year-round wardrobe, as they are ruled by Neptune, the god of the seas. Even in simple basics like leggings and a fisherman jumper, this spiritual sign prefers jewelry with details like mantras, mala beads, and crystals.