Let's have fall-winter 2021 trends on point as winter is approaching us quite calmly with some finer droplets of rain. The temperature is falling without even coming to the notice of anyone, but we all can sense those cooler and soothing nights. The fall season is the beginning of graceful fashion style where you can go on layering and over-coating without any doubt or fear of sweating hard. But as switching up to fashion trends, it is also important to know about the fall season colors too, as wearing off-season colors can make you look dull and drab. The Pantone Color institute introduced 10 playful colors that are a mixture of spark and fun, whereas 4 core classic evergreen. So here are London fashion week fall/winter colors for you to refurbish your styling instincts for this fall season-
London-based designer Michael Halpern used green bee color to reflect back the warmth and beauty of this glamorous color. His collection in LFW paid admiration to 70's glamour with some embellishments to create classical couture.
This color even fills your imagination with strokes of flavor and taste. Designer David Koma presented this art of sculptural dresses in LFW to avail a perfect body delineation and firmly inspired by feminine form.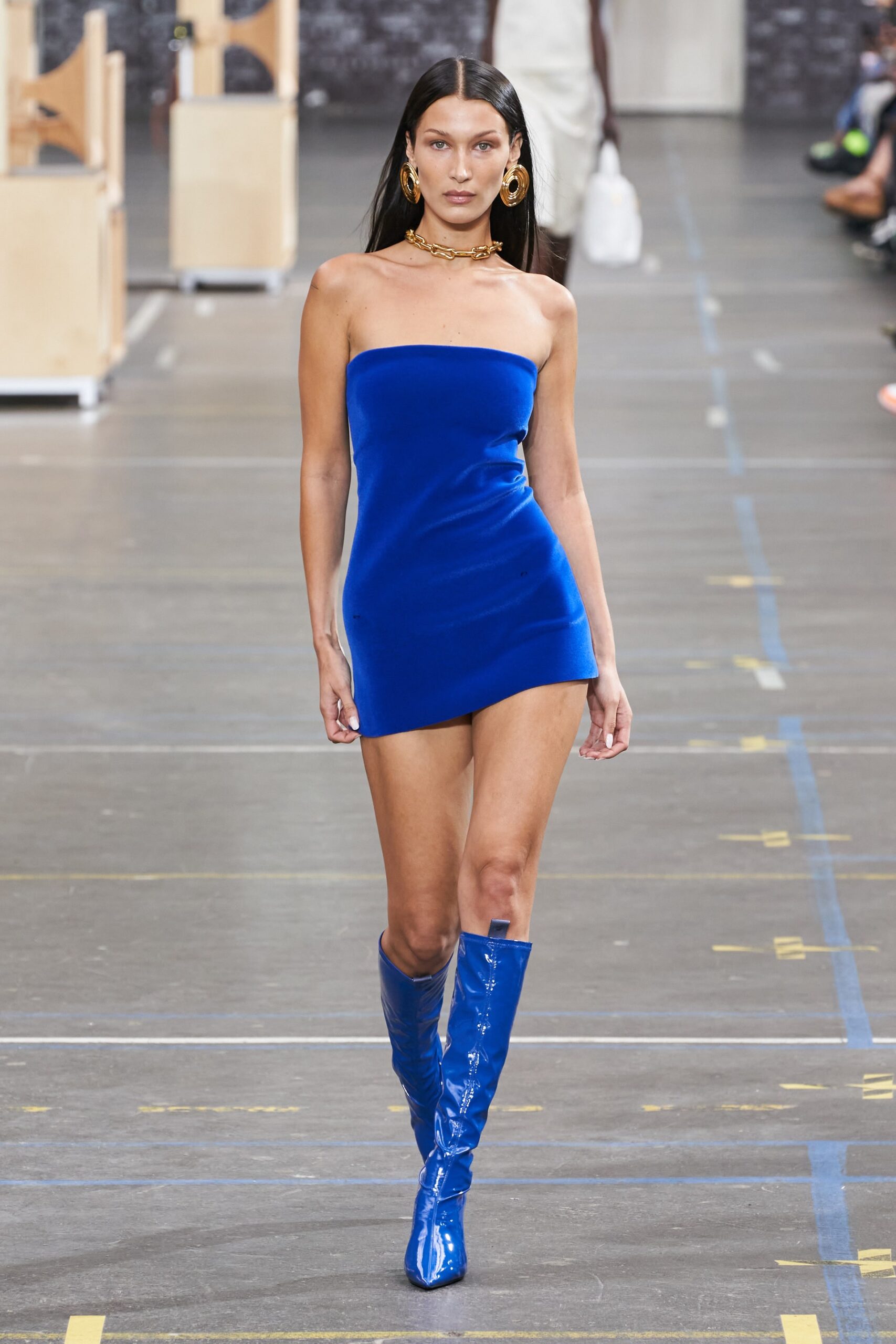 Bella Hadid took away all the attention in one go with her rough blue game along with matching knee-length boots, a color that stands for energy and vibes without any hustle.
A color that is an indication of a vibrant day, dynamic and friendly. TOGA AUTUMN WINTER 2021 s collection illuminating color to evoke emotions from both the viewer and wearer.
A color that is a sign of finesse and composure in the form of pure bliss. Designer Dilara with her contemporary womenswear collection speaks out on religion, politics and feminism.
It is a pastel pink hue, a treat to eyes and heart. Collection by designer Molly Goddard put on a life-drawing class with an amalgamation of shirring outfits that explored the volume and construction of the fabric.
It is a swagger shade of brown with a metropolis touch. Designer Robyn Lynch astonished everyone with the feisty menswear collection that accompanied the spirit of youth and creativity in equilibrium.
A yellow with a tint of orange, quite appealing and subtle. Designer Khalid Al Qasimi poured the perspective of reflecting multicultural origins in the collection.
A striking visual effect and even more like an emergency or warning red. Ingrid Kraftchenko, aggressively playing with red to formulate the outfits that channelise energy and power.
A soothing version of gray tone with a placid heart. This collection presented the warm and mushy mood of the hour.
A surprise to you, olive green is a symbol of growth and so this fall season put your hands on your success. The designer Mulberry created a bespoke collection that establishes a connection between elements of fun and style.