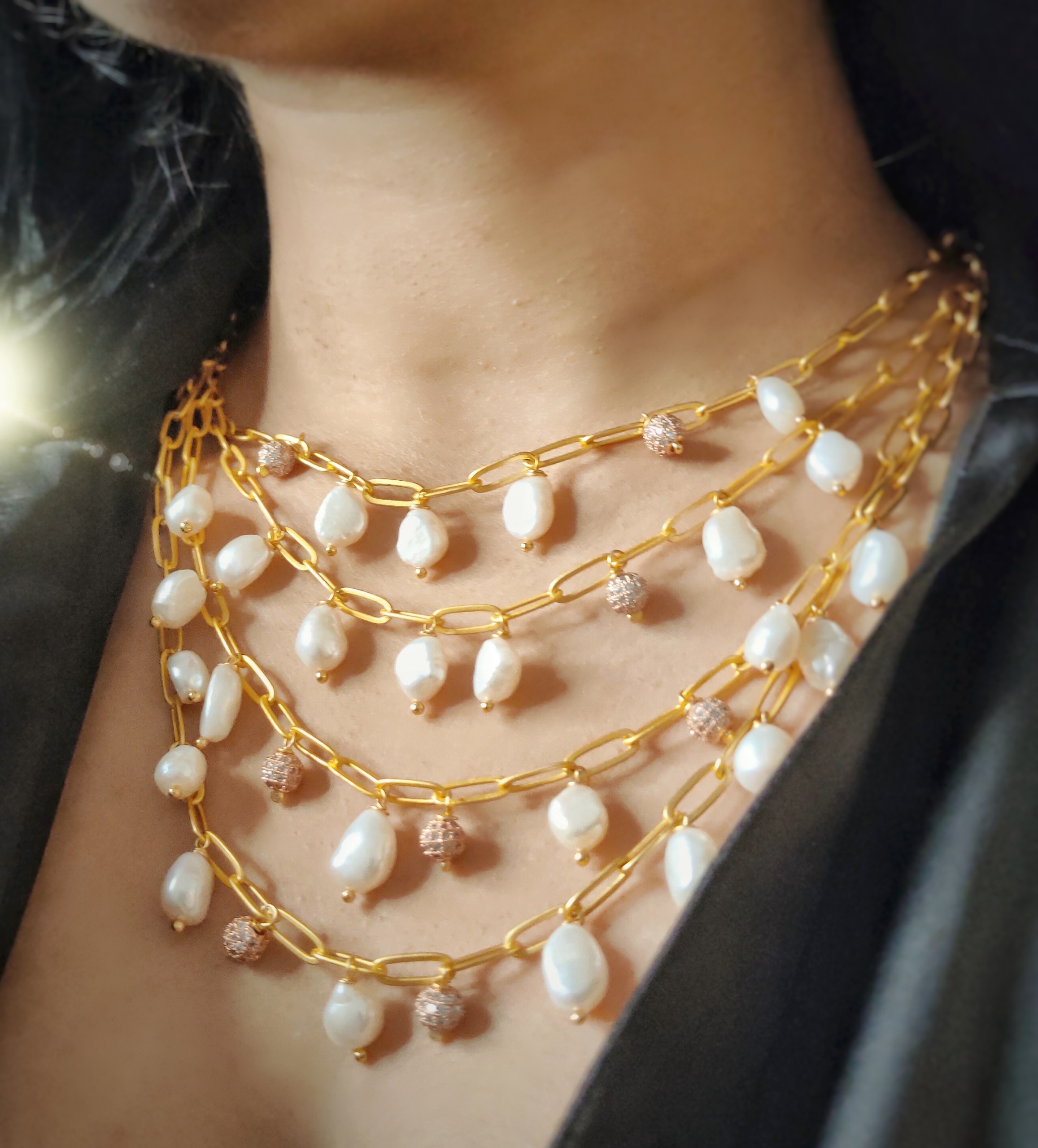 Love the look of layered necklaces but can't seem to get it right? We've put together the best guide to mastering this trend like an expert. This is a must-read if you're like us and want to get the most out of the necklaces in your jewelry box.
Our layering tips and tricks cover everything from lengths to designs to how to wear layered pearl necklaces, so you can create the perfect stack for any occasion.
Layered pearl necklaces are all you need to make a statement, whether you desire a classy, elegant style or something magnificent and hefty.
But why pearl necklaces?
One of the many reasons you include layered necklaces to your collection is that they are very versatile. 
You can get one to go with your western outfit, and there are plenty that is acceptable for ethnic wear. 
Joules by Radhika brings a whole new collection of pearl necklaces that is ideal for a modern-day fashionista searching for a statement piece that is both feminine and exciting. What distinguishes them from the competition is the high quality of their semi-precious stones and carefully sourced raw materials from all over the world.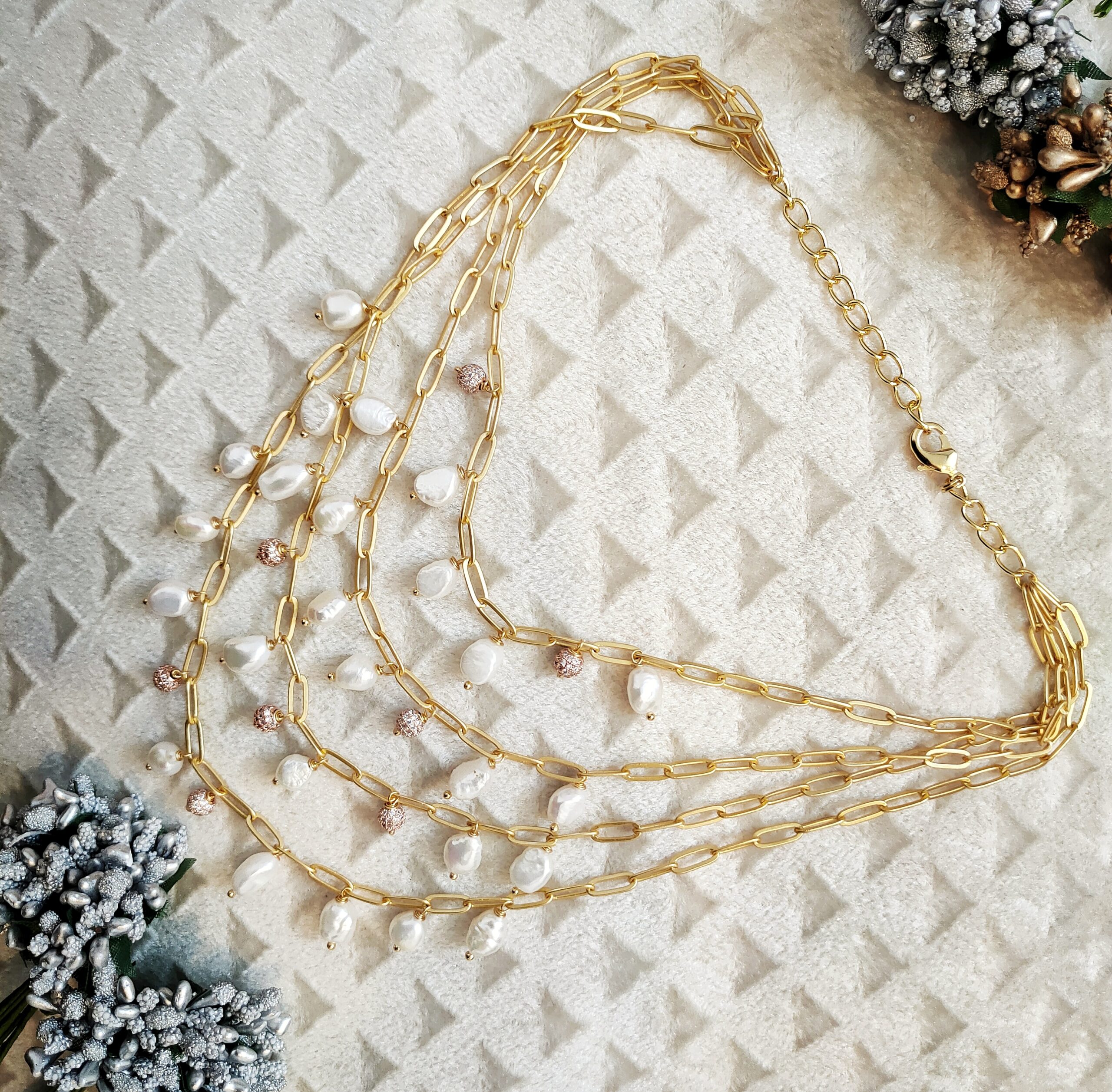 How to style a pearl jewelry
The pearl necklace, which has long been associated with elegance and sophistication, is gradually evolving into a fun and contemporary everyday item. Depending on the style you choose and how you wear it, pearl necklaces can be classic and polished or trendy and edgy nowadays.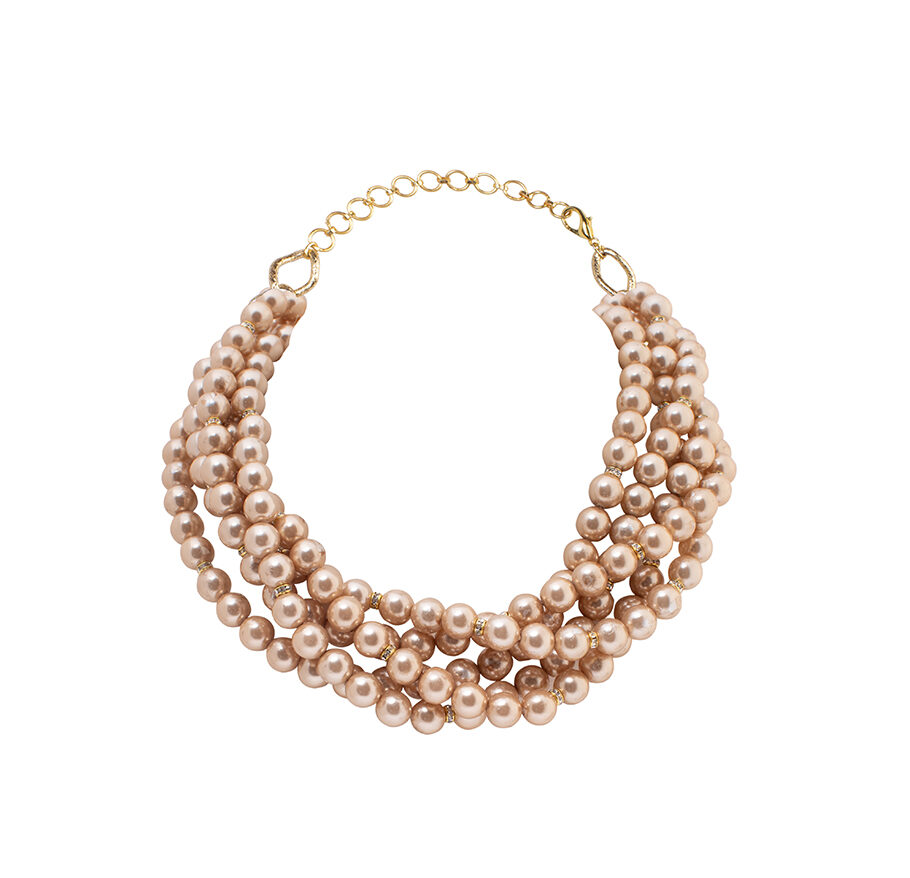 Formal
For the minimalists among us, pearls are the ideal stone. Pendants, simple necklace strands, and stud earrings in white (or black) spherical pearls are some options to consider, and one piece can easily serve as your entire jewelry collection, providing a light touch of gloss to your workplace style.
Multistrand necklaces, as well as matching earrings and bracelets, are ideal for such occasions, as long as the pearls complement your outfit.
Just make sure your jewelry matches your outfit so there aren't too many visual components. As a general rule, pearls should not be worn below the bust line, so choose a choker or princess length.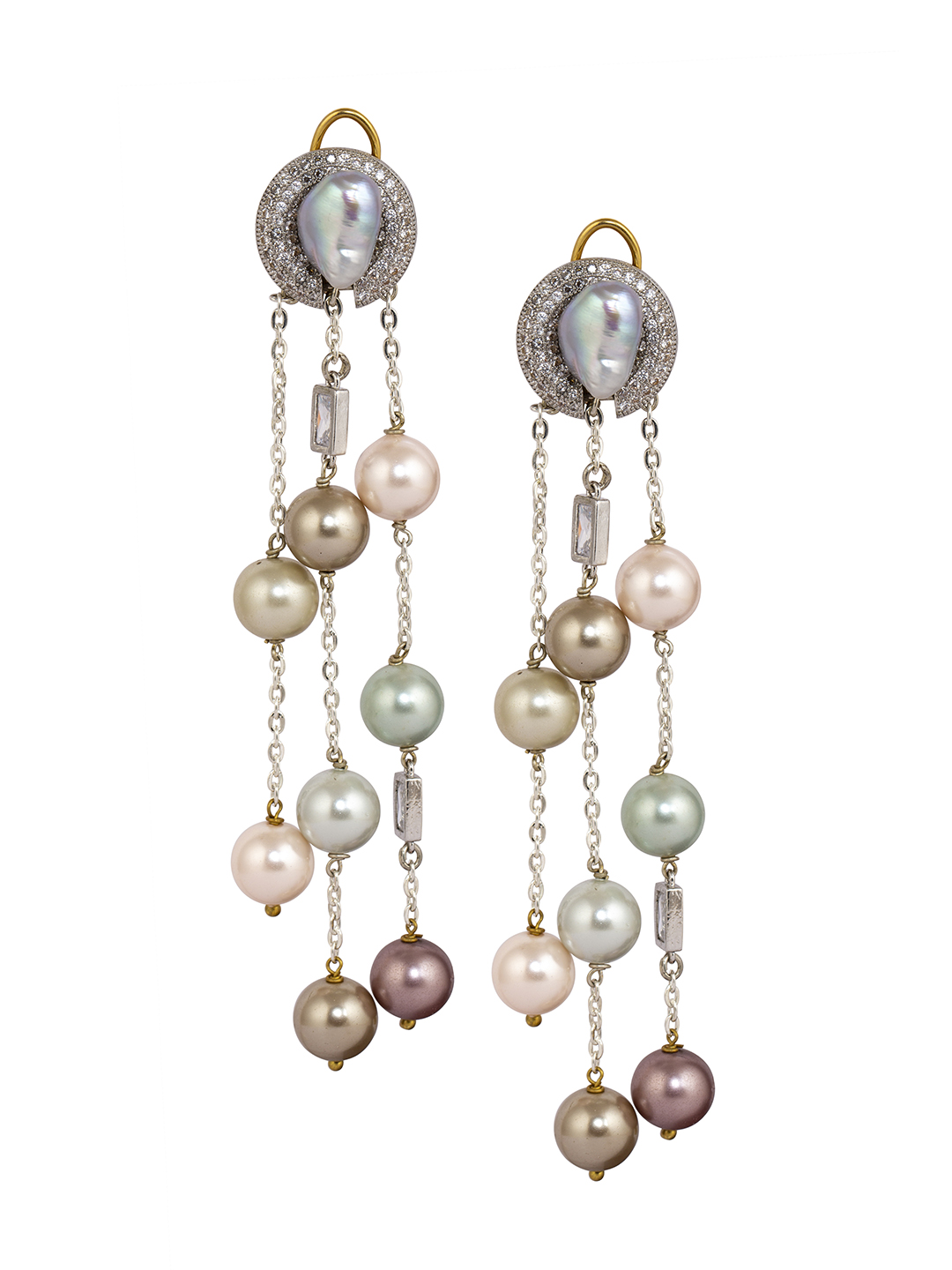 Casual
Despite the fact that most people do not consider pearl jewellery to be casual, less formal settings allow you to wear a longer or two-strand necklace.
It goes well with jeans and sneakers, midi dresses with leather jackets or cardigans, casual sporting clothes, and pretty much anything that isn't formal or high-end elegant for regular life activities like errand-running days, school days, casual gatherings with friends, visits, and city trips.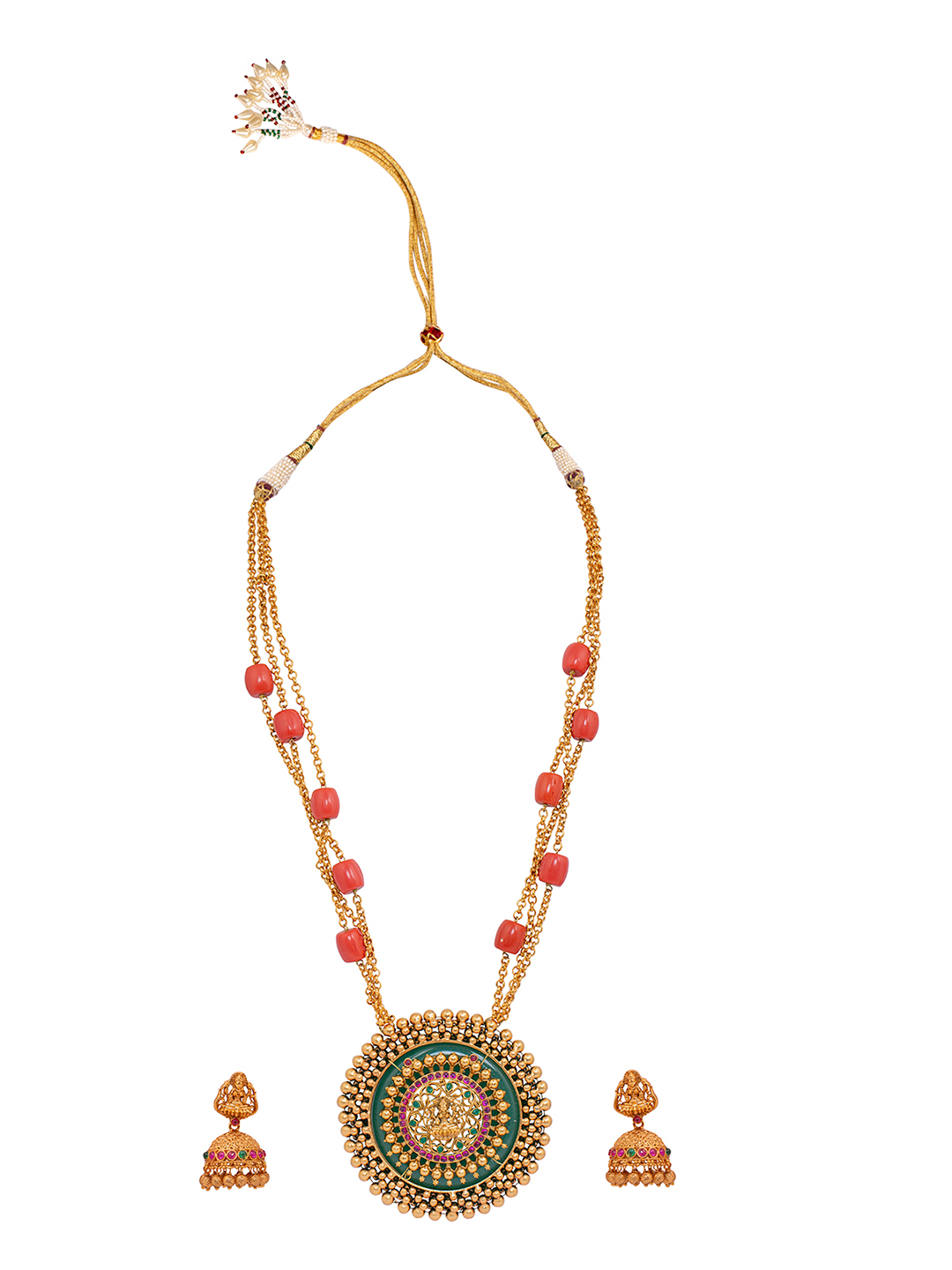 Wedding
Pearl jewellery may be as beautiful or as flamboyant as you choose, adding a perfect edge to your outfit without being too dominating. 
Regardless of the colour or style of your saree or clothing, there is a piece of pearl jewellery that will look great with it. Pearl earrings are a beautiful way to embellish your ears while also bringing light into your face.