Lingerie is not just about wearing flattering apparel but making a comfortable zone for self. The way it makes one look and feel confident is utterly heart-stopping. 
Lingerie that is both – fashionable and comfortable, is the need of today's outgoing women. Whether it's your regular bra, a bralette, camisole, or anything it needs to fit into all expectations and needs. Shopping for such intimates from the unrequited brands can lead you to certain size issues, quality discontent, or maybe lack of choices. Therefore, pick your favorite lingerie from a brand that extracts out all your doubts and offers you the best. So here the brands you can always look after to buy your desired lingerie-up
Nyka by Nykaa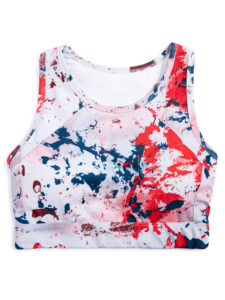 A great fashion name that marks its presence in lingerie wear too. Not only offering sleep wears but daily activewear that will avail the maximum action with the greatest comfort and style
Clovia
View this post on Instagram
You name it, and Clovia has it. Be it stylish pair of lingerie, shapewear, sleepwear, or swimwear, they have everything. The 10 years' experience of producing lingerie can be clearly explicit in the perfection of design and style.
Zivame
View this post on Instagram
The range of products Zivame serves you with a wide range of dazzling lingerie. You will fall in love with each and every piece by them. The fit, quality, range and above all of them, level of comfort to be moved in a hectic day is making them unique from others.
Juliet
View this post on Instagram
A lingerie brand that compliments every aspiration, dream and wish of being a contemporary modern woman. The continuous evolution of brand avails extra comfort and style to avoid all the malicious dislocation of intimidation