~The lux brand uses manual looms to present restore the glory of authentic handwoven shawls ~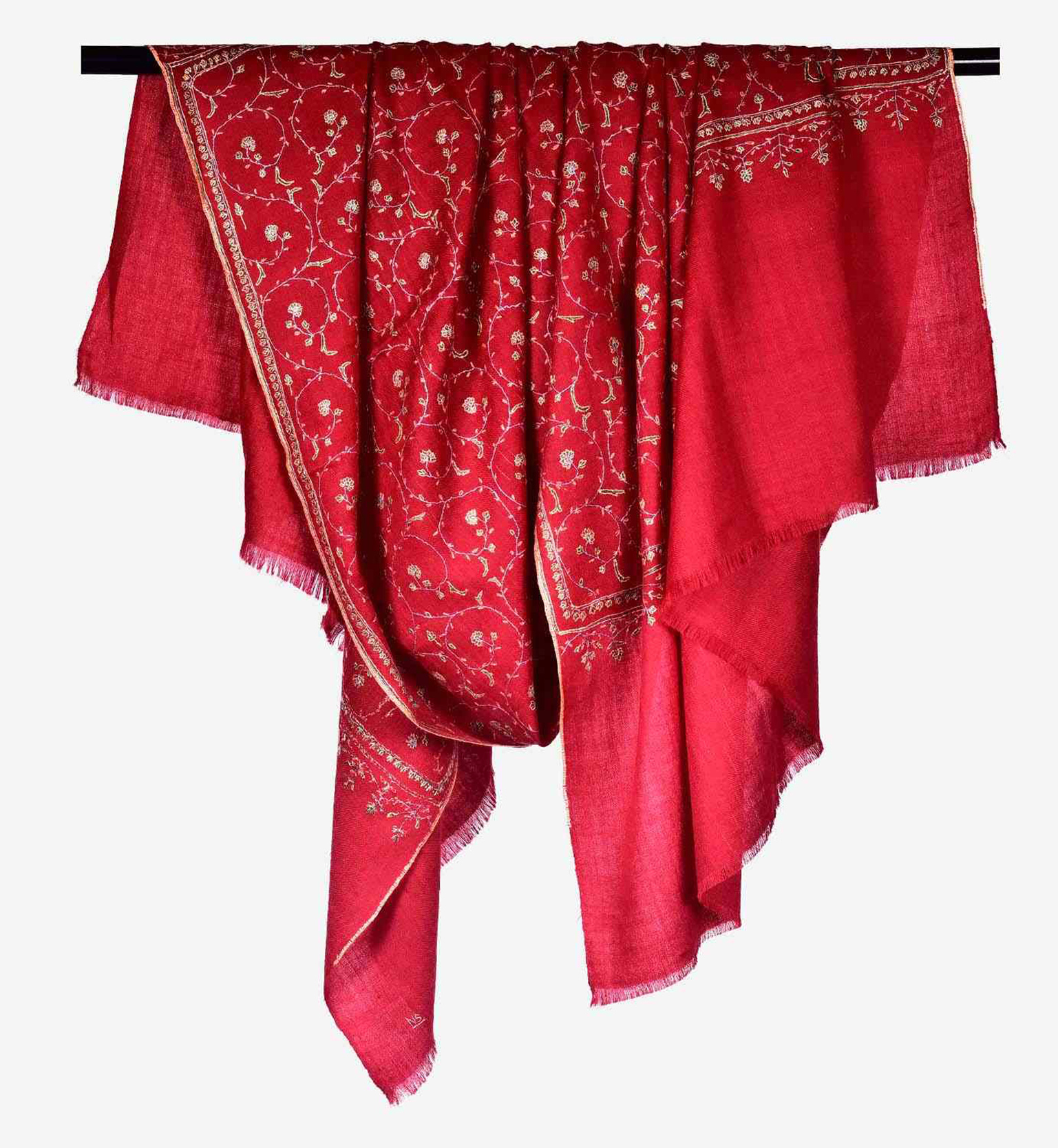 All Things Kashmir (ATK) makes the world's finest handwoven pashmina and hand embroideries on manual looms with the trademark fluffiness, luxurious feel, and longevity. The lux brand presents in their original form want to bring back the fine & timeless hand embroideries that adorned the wardrobes of nobility once. ATK is a startup based in Srinagar, co-founded by Mir and Zahoor in Feb 2021.  It is based in Srinagar and it was started in February 2021 by Mir & Zahoor.
The weather is getting colder by the day and it is time to get warm clothes out of your wardrobes and buy shawls, jackets, and sweaters. All Things Kashmir has got you covered and they have embraced themselves for the preparation of winters. All Things Kashmir recently launched its new collection called Dar-e-Khizan, which denotes the cusp of autumn. The brand's first-ever autumn collection is their ode to Pashmina connoisseurs around the world. The collection offers Kani Shawl, Kashmiri Silk Carpet/Rug, and Pashmina Scarf in solids, patterns, and the world's finest hand embroideries.
The brand has a 'One hand One Design' protocol wherein each piece of craft has been embroidered by only one master embroiderer. It ensures that each piece is the craftsman's canvas and that a unique craftsman brings his creativity and skill to the fore for the woke collector. The hand-knotted silk rugs are the pinnacle of luxury. They are made on silk warp and weft with silk knots,. It is available in coffee table size to bedroom rugs to living room size to kitchen size and large office carpet sizes.
The brand's objective is to create a digital space for the avid pashmina lovers and the connoisseurs where they can, without any hesitation, behold and purchase the fabled handwoven pashmina shawls, scarves, and hand embroideries. All their products are a diverse curation of heritage craft techniques interwoven with trend-setting designs and distinct customer experience. All Things Kashmir also fulfills the demands in fashion and style for all the trendsetters and fashionistas. The products made are bespoke and of the most high quality finest high-quality yarns materials to enhance the style quotient of the quotient of its owners.
All Things Kashmir uses the finest Ladakh pashmina which makes their products from amongst the 1% original world pashmina products. Historically, Kashmir has been known to be the hotbed of handcrafted products over the last seven centuries. Be it handwoven pashmina shawls, hand embroideries, hand-knotted Kashmir silk carpets, or other crafts.
Speaking about the brand, Mir and Zahoor, co-Founders of All Things Kashmir, said, "Our Vision is defined by our slogan 'Shop Original'. It stands for everything we do. It stands for our obligation towards our customers globally, and  towards our artisans and all our stakeholders. People aspire to own genuine Kashmir handcrafted products and however the products available in stores or online are mostly at best cheap imitations of pashmina, or original ones with run-down designs and patterns. We have a sustainable approach to the work of craft mirroring, which is a 6 centurysix 6-century old technique. Being handcrafted with very high-quality checks in place, we are able to make only a limited number of products every year. We are also happy to announce our new launch Dar-e-Khizan, denoting the cusp of autumn. The new launch is a collection of exquisite, luxurious, elegant , luxurious and exquisite flawless hand embroideries and handwoven pashmina shawls & scarves."
"We are tackling 4 key challenges – issues with product authenticity, price vs quality, lack of design innovation and limited artisan welfare, that has marred the Kashmir Pashmina and Carpet industry, in particular. At All Things Kashmir, you're not only assured of a genuine product, but each product comes with a certificate of authenticity. On the price front we are working on standardization viz-a-viz quality. That's why we are focusing on making only the finest fabled pashmina and carpets Kashmir is historically known for.  All Things Kashmir endeavor's to cater to the growing high fashion sense of India. ATK is also working with global designers and plans to collaborate with renowned designers from Paris, Milan and Copenhagen to cater to the growing high fashion sense of India. We plan to transfer these skills to our artisans, thereby, enhancing their capabilities to be on par with global fashion trends." Said Mir, co-founder of All Things Kashmir.
The brand draws inspiration from historic designers and collectable pieces present in museums around the world.