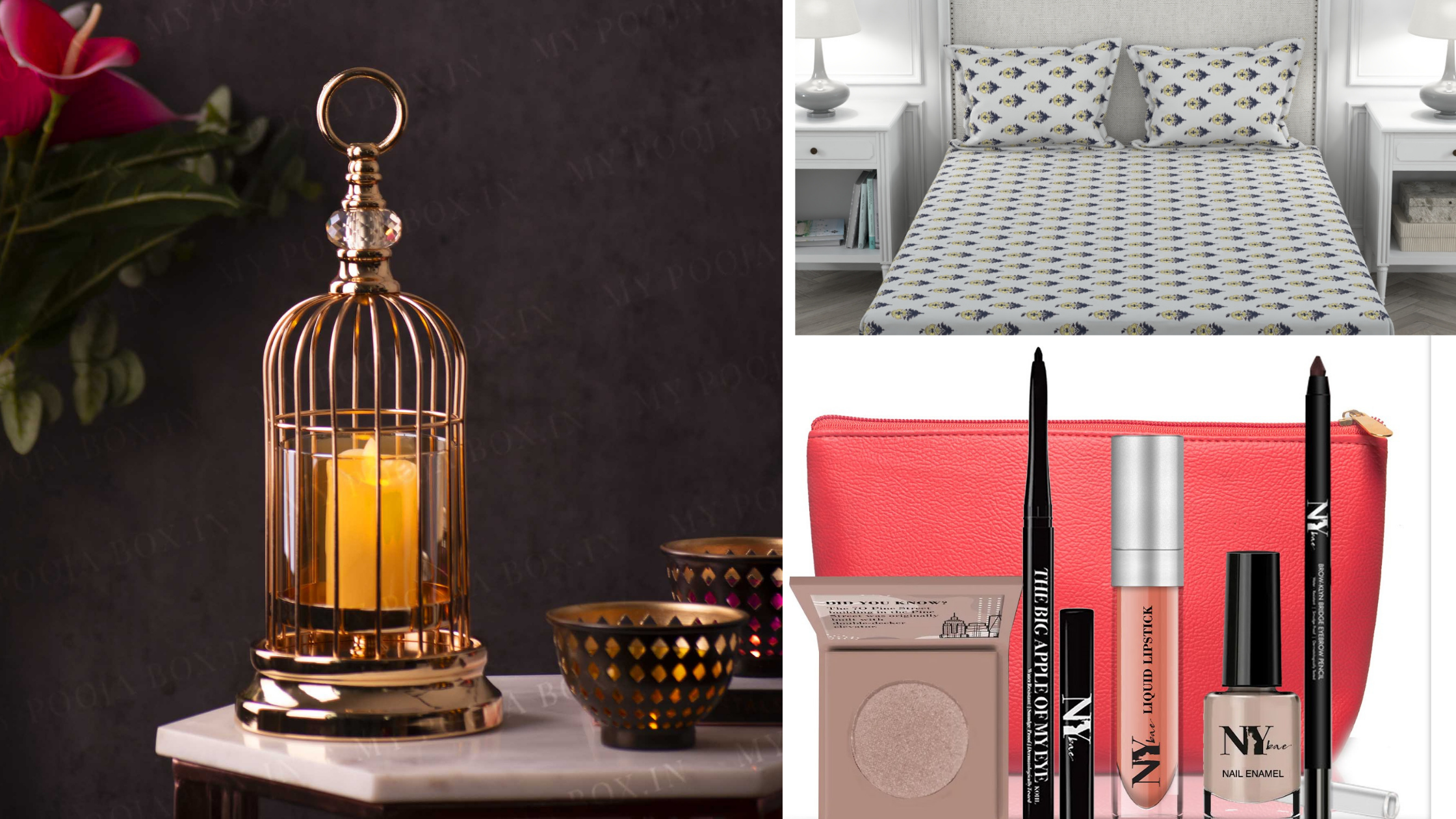 Did you know? The first international women's day was celebrated in 1848 when women were barred to speak against anti-slavery convention. Americans raised their voice for the first time for women's rights. Then on 28 February 1908, American Socialist Party designated this day to honor women workers at garment factories, who protested against bad working conditions. That's how a movement was born. International Women's Days is celebrated across the world to recognize the contribution of women at home and workplaces. Gifts just simplify to show gratitude to these wonderful women. We have listed down some best gifts that women actually want. 
When you are not sure what to gift to the woman you admire. Fragrances or makeup kits never go wrong.
Give her something that makes her feel better about herself.
Giordani Gold Iconic Grand Mascara (Rs. 999)
Giordani Gold Divine Touch Cushion Foundation (Rs. 3499)
Good Vibes Lemon Lip Scrub (Rs. 125)
NY Bae Makeup Essential Kit (Rs. 599)
For someone who likes to look good, stay comfortable but also cares about the environment, she would love organic handmade jewelry or a pair of comfortable sneakers so she can run around entire day without hurting her feet.
Bugatti Muse Collection – Casual sneakers (Rs 7999)
Bugatti Muse Collection – Light Green Metallic Loafers (Rs. 5999)
Handmade Jewelry by YOU Creative Craft
Think of something luxurious. If you want to splurge, gift her something that she can use to make her place better. The world is going through unprecedented times and a large chunk of the world is turning towards an organic way. Amouve, the first of its kind organic bedding and bath brand in India offers a range of organic bedsheets, dohars, bath towels and pillow covers
Or you may also consider unique gifts from My Pooja Box that are a blend of traditional charm and modern aesthetics. Choose anything from luxe pooja samagri, feng shui or home decor.
My Pooja Box – Hanging Cage Lamp
My Pooja Box – Romaisa Decorative Hanging Lantern (Rs. 7599)
My Pooja Box – Feng Shui Golden Dragon (Rs. 999)
My Pooja Box – Cute Mini Monk Set of 4 (Rs. 799)
Amouve Organic Hand Towel Set (Rs. 999)
Amouve Organic Cotton Bed Sheet (Rs. 3650)