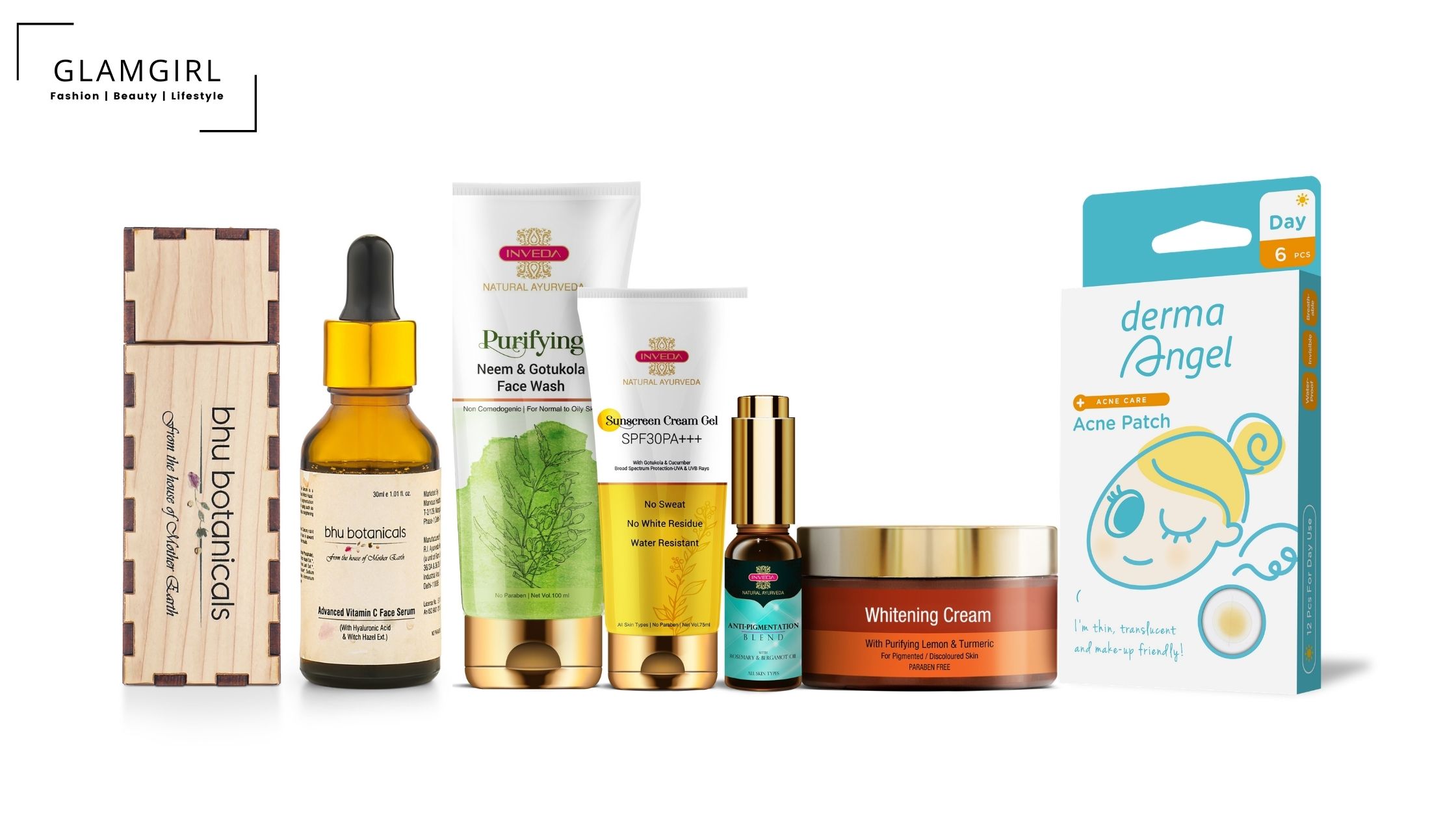 Valentine's day is just around the corner. That means- your skincare regime should be in full swing. Gorgeous skin is never out of the style. So, to make it easier for you we have got the perfect products to make you scintillate on your date. 
Classic Gift Box by iORA
 

 

View this post on Instagram

 
A time-saving and pocket-friendly option for those who don't have time and energy to treat themselves in the salon kit includes products for the knee, feet, and elbows to get rid of flaky and dry skin and you don't have to worry about the side effects because iORA products are organic, chemical and paraben-free with recyclable benefits. The Salon-Kit includes –
iORA elbow & knee balm – With the benefits of cacao, kokum butter, orange, cinnamon, and sunflower oil. The balm brightens the skin elasticity as well as texture around knees and elbows leaving it soft and moisturized. Use it twice a day every day for 3 to 4 months to see dramatic results.
iORA callus softener – Loaded with the goodness of green apple, orange, and aloe vera extract. The softener helps in eliminating the dead skin making it baby soft feet with clean exfoliated skin. Once every 15 days to retain your supple skin.
iORA glow hot mask – Packed with the benefits of rice bran, lavender, and Vitamin-E. All together works to give you a radiant glow. It deeply nourishes and moisturizes your hands/feet. With xanthan gum powder as a skin conditioner and lavender helps relax and soothe dry skin. Use once every 15 days to retain your supple skin.
Acne Patches by DermaAngel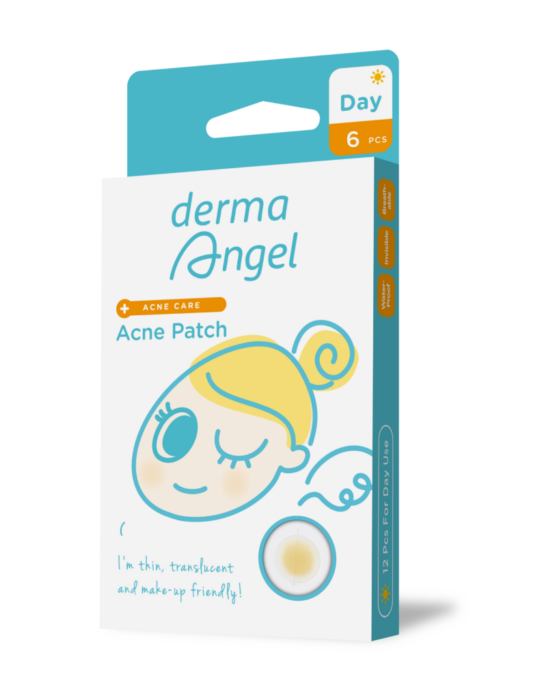 Don't let a bump on your face ruin your self-esteem…yes we are talking about sinful acne. Many of us use myriads of products to get rid of them on a special day but they are going to pop-up anyway. Unisex Acne patches by the Taiwanese brand Derma angel is quite an effective remedy to heal and conceal acne while you sleep. Made with the benefits of hydrocolloid, the acne patches are ultra-thin, breathable, waterproof, and makeup friendly. So you wake up with glass-like clear skin. It comes in two variants (Day and Night Acne Patch) are now finally available in India. 
Day acne patch – Made with keeping your daily schedule in mind. It won't let a pimple ruin your plans. 

Night acne patch – It treats and heals your acne as you sleep. The patch contains extra hydrocolloid material on the inside to nourish all night long, absorb the exudate and accelerate the healing process.
Anti Pigmentation Skincare Kit By Inveda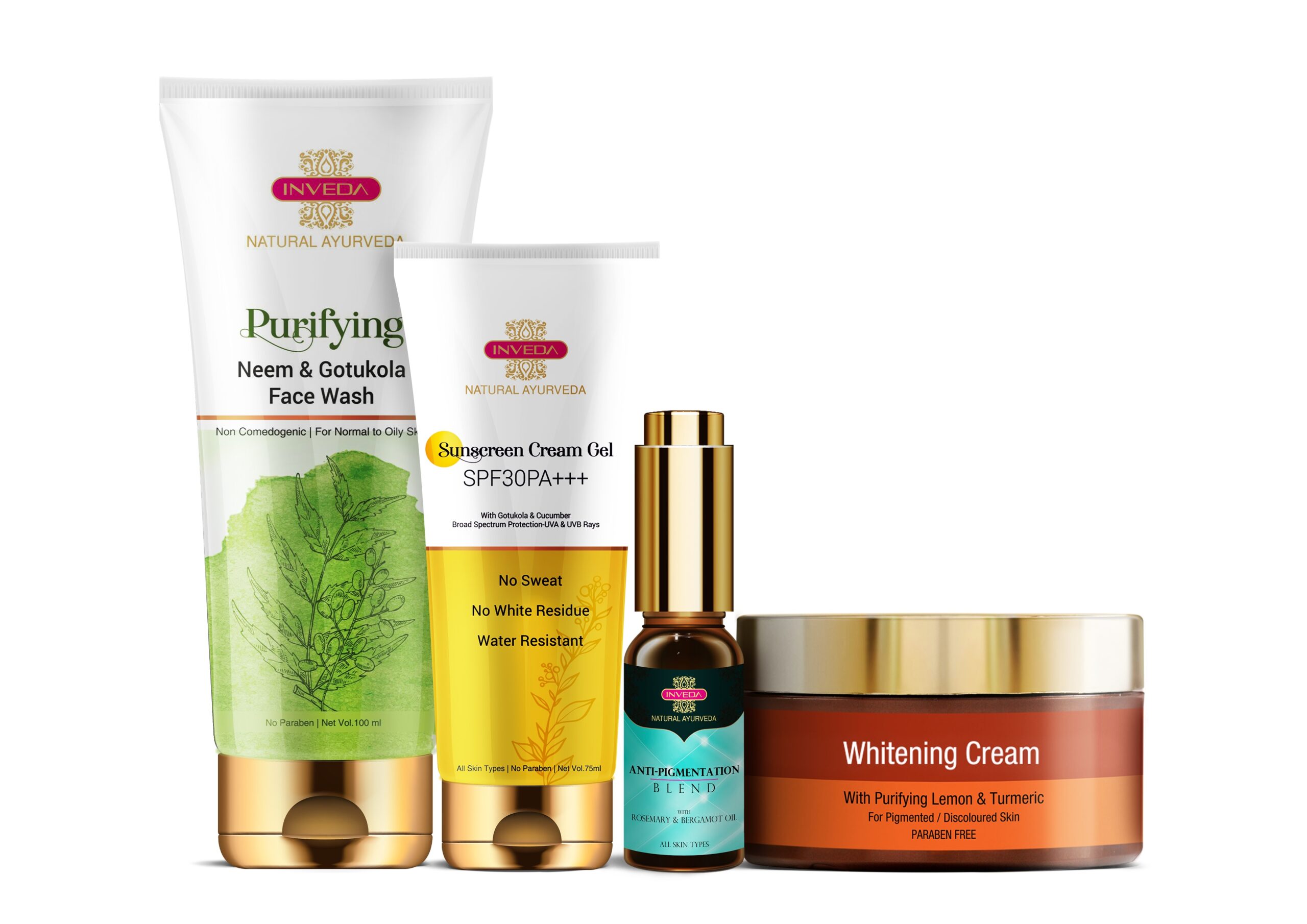 Pigmentation, dark spots, or blemishes are hard to cure. As we age these problems are certain. Mainly due to deficiency of minerals and vitamins, half of the generation is suffering from dark spots, blemishes, hyperpigmentation.
Inveda brings the natural treasure to reverse pigmentation. Inveda is 100% organic, all vegan, cruelty-free this beauty brand provides an anti-pigmentation kit, made with all-natural ingredients.
It goes deep into all 7 layers of skin and removes all the dull pigments naturally within few days. Inveda products are a combination of the ancient method of Ayurveda with benefits of rosemary, turmeric, lemon & other holy ingredients that helps advance the skin treatment.
It Prevents
 • Blemishes • Dark spots • Freckles • Sun Damaged Skin • Hyper Pigmentation
Kit includes-
Purifying Neem & Gotukola Face Wash – 100ml

 

Whitening Cream-50ml

Anti-Pigmentation Blend-10 ml
Sunscreen SPA 30- 75ml
Skincare by bhu botanicals
As we believe in natural glow bhu botanicals believes in providing all-natural skincare solutions. Especially targeting the delicate skin under the eyes because eyes don't lie. 
Advanced vitamin C face serum- Vitamin C protects the skin from oxidative stress by sequentially donating electrons to neutralize the free radicals. It also helps to provide photoprotection. It also helps in inhibiting the action of the tyrosinase enzyme, thereby decreasing melanin formation.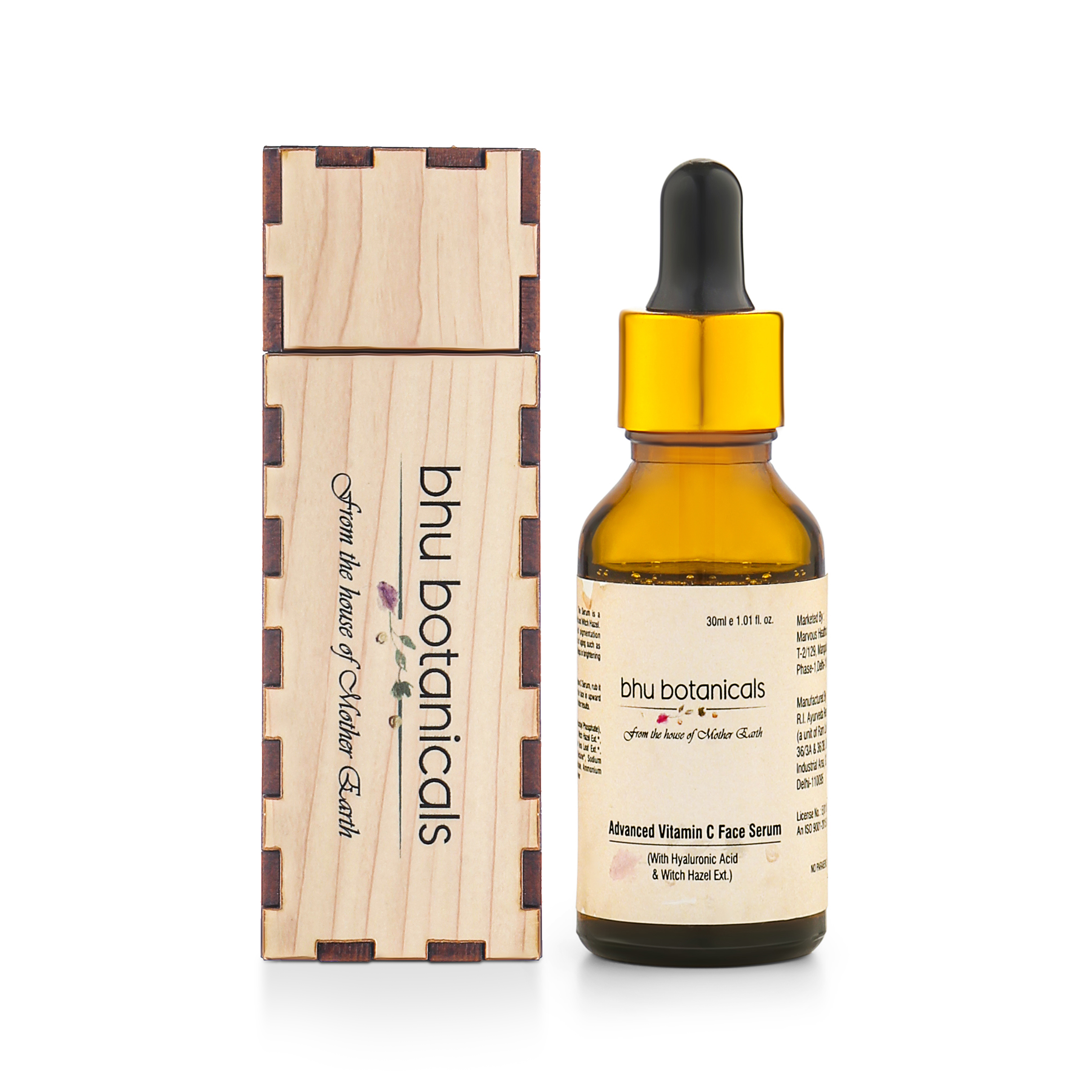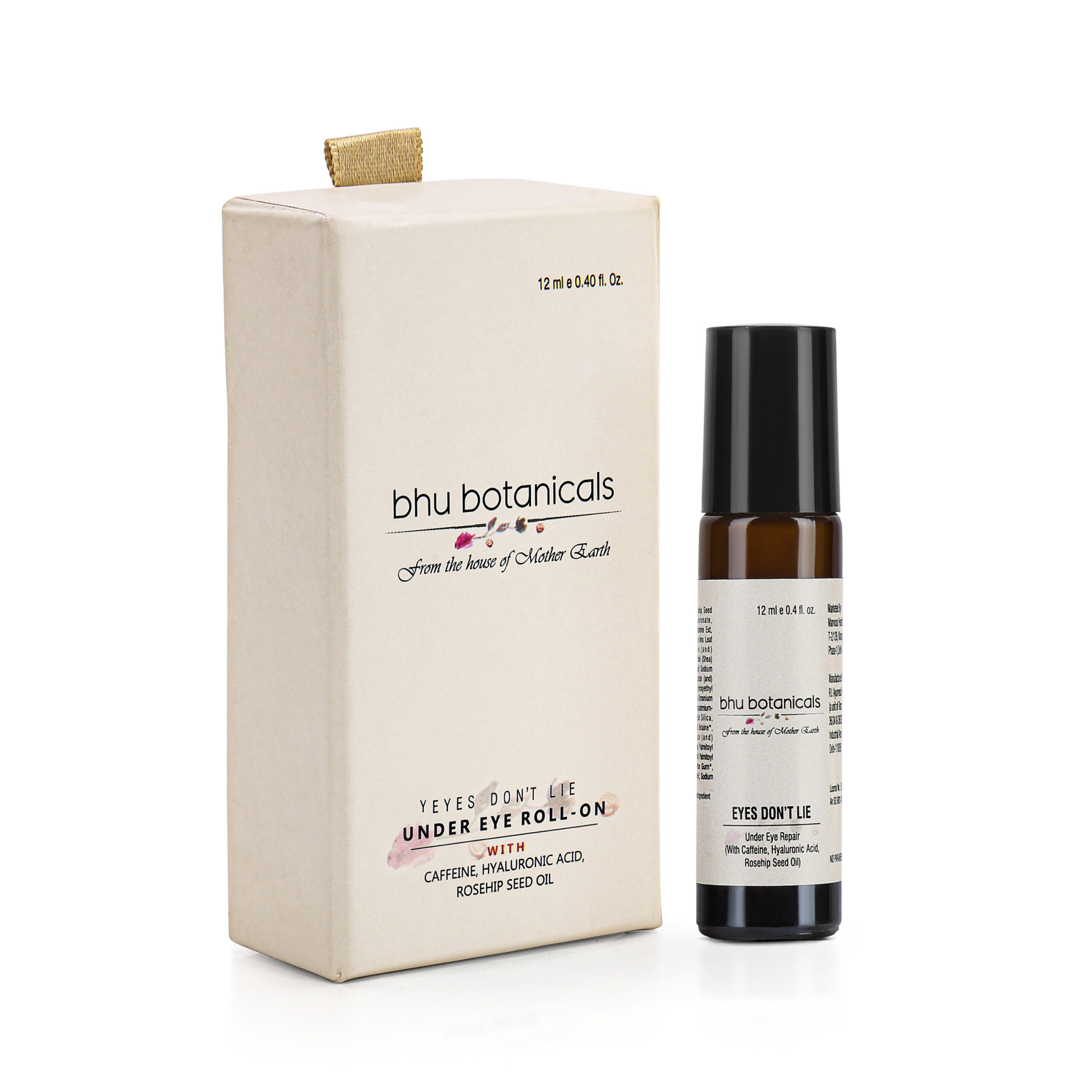 Under-eye repair- It helps in reducing dark circles, Fine lines & Wrinkles. plus beneficial in soothing under-eye puffiness. Its a lightweight formula penetrates deep into the skin & provides intense hydration.
Anatomicals the buff stuff citrus body scrub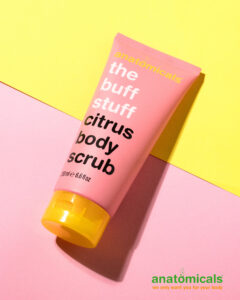 Packed with the benefits of natural ingredients and colorful packaging, Anatomicals buff stuff citrus body scrub removes dead skin and unlocks clean, energized, silky smooth skin with a healthy glow. Also, it contains the benefits of grapefruit and pink microbeads work as skin polish that works hard on dead skin and reveals silky soft smooth skin.