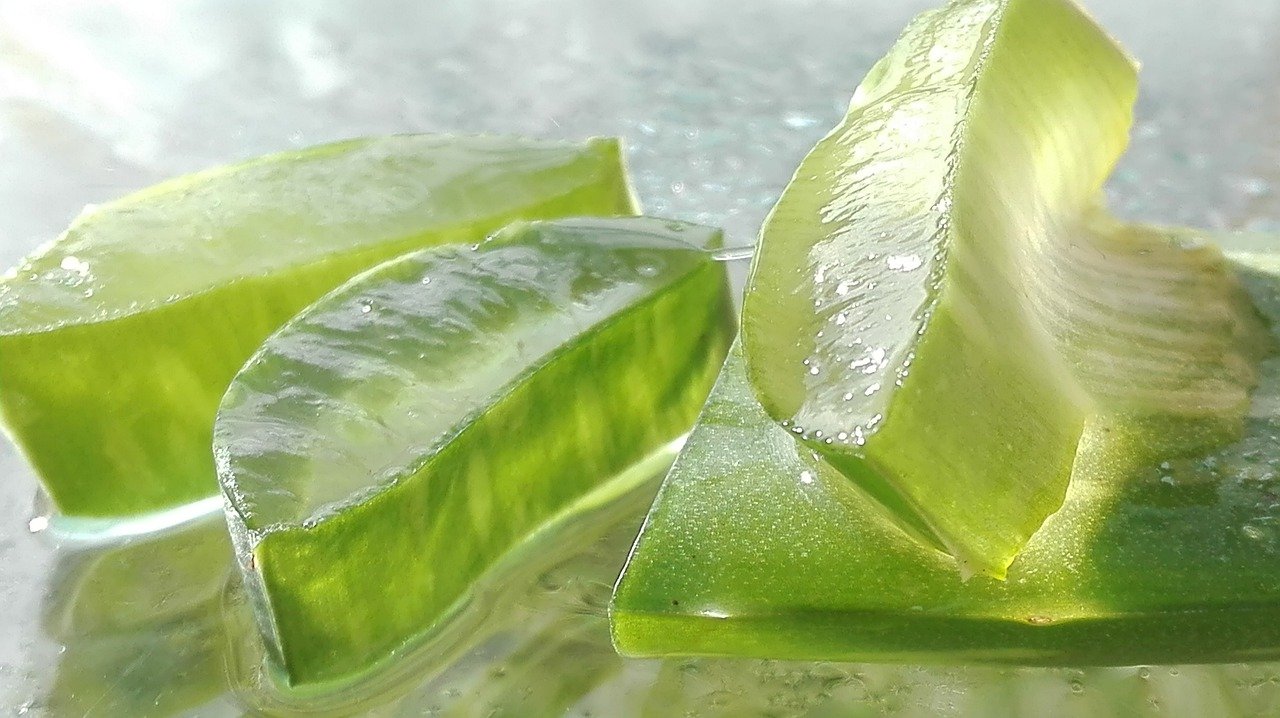 Aloe Vera – a plant that is used to decorate indoors or outdoors which contains many benefits. The gel-like transparent pulp from this plant is a one-step solution to many problems. Be it beauty, lifestyle, health, you can use this everywhere. It's that versatile! You can buy them readymade from stores, or just plant one at your home and scrape out the gel when needed – it's up to you. 
You can use it right after waking up and before going to sleep. The uses they have been tremendous. It can be added to drinks, skincare, medicines, etc. For you all, I have listed down 5 uses, that are very easy and will surely come in handy. 
Hair mask
Aloe Vera Gel, because of nutrients like Vitamin C, E and B-12 provide your hair with extra nourishment and care. If you have a dry or itchy scalp, with dandruff of lice, aloe vera is a natural treatment for all of that. Not only this, but it also provides you with shine and health. 
For using it as a hair mask, you can apply aloe vera gel on your hair for 30-40 minutes and wash it off with a mild shampoo afterward. You can also mix it with other natural ingredients like – coconut and olive oil, banana, and eggs.
Face Mask 
Aloe Vera Gel, having antioxidants and antimicrobial properties, is said to treat you for acne and pimples and give you natural and glowing skin. Also being a depigmentation agent, it can lighten up your dark spots, hyperpigmentation, and any other problematic areas. 
For using it as a face mask, you can apply this gel on your whole face, being careful with your eyes, leave it on for 20 minutes and then wash it off with lukewarm water. You can also mix it up with other ingredients – honey, curd, gram flour, rose water, etc.
Leave-In Conditioner
This gel provides the utmost hydration to your hair. Vitamin A, C, E, and minerals condition your hair nicely with the additional benefit of moisturization. It is a natural remedy for softening, smoothening, and detangled hair!
For using it as a leave-in conditioner, take about 2-3 tbsp of gel (depending on your length) and start applying it on your damp hair (from mid to tips). Make sure the product has been spread evenly and everywhere. 
Facial Mist 
Yes, you heard it right. This gel can be used as a facial mist too. Aloe vera gel has the ability to make you feel fresh and youthful during the day. You can just spray this mist and you'll feel as much as energetic. Aloe vera gel also has cooling properties so it makes your skin calm and up to date.
For using it as a facial mist, take an empty spray bottle and according to that, take 3/4th of water and 1/4th aloe vera gel. Mix them in a bowl first to avoid any lumps or thickness. Transfer it to the bottle and use it any time of the day. 
Shaving Gel 
As said, aloe vera has antiseptic properties that make it a perfect natural substitute for shaving gels. It gives you a smooth surface and is very gentle on the skin, plus, it has cooling properties that don't itch, burn or create redness around your skin and keeps it cool and calm.
Using it as a shaving gel is very easy, just layer up your skin with this gel and you can continue your shaving process.