Selfcare becomes the need of the hour when those warm nights start feeling cooler and you can put yourself into a mushy mood to sleep, this also marks the arrival of the fall season. As you start to prepare for the summer to winter transition, you also need to look forward to updating your skin and hair care routine as each weather comes up with different consequences for your skin and hair. Though we all know that our skin is going to be under soft layers of clothes but can't undermine the delicacy of skincare. So skipping your skin and hair care routine in any sense is not looking good in the sphere of this self-care era as the decreasing temperature will dry up your skin and ask for more nourishment and care. But no worries, here are our best skincare edit for this fall season because we believe in care that uplifts your confidence-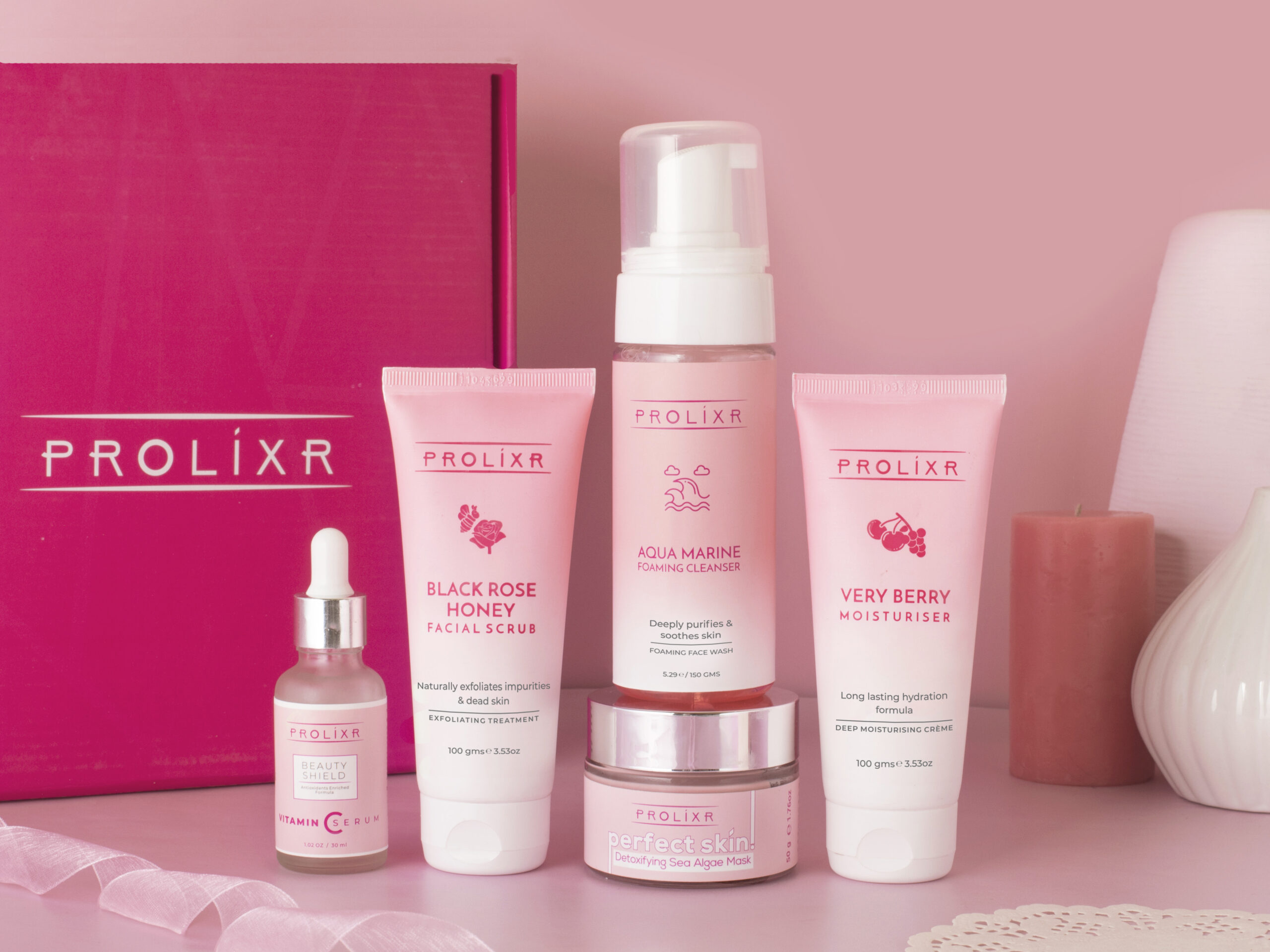 The Prolixr Ultimate Super Skin Bundle is the one-stop solution to all your skin concerns in a simple 5 step routine. With this mini facial, that too at the convenience of your home, the lost radiance of your skin will be restored in no time. This ultimate bundle will detoxify and rid your skin of pollutants, cleanse impurities and dirt, and nourish your skin from within. Get ultra clean and glowing skin with the ultimate bundle! The products in the bundle include Aqua Marine Foaming Cleanser, Black Rose Honey Facial Scrub, Detoxifying Sea Algae Face Mask, Vitamin C Serum, Very Berry Moisturiser.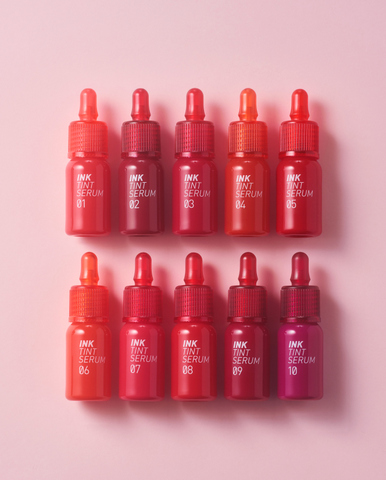 The ultimate K-beauty brand, Peripera recreates the magic of the lovely beauty alchemist, peri, with modern technology. The collection offers a wide range of beauty must-haves to experiment with your looks and explore your style with Peripera. This is the best-selling lip coloration that lasts for hours, it has fluffy and soft whipped cream wrapping and powerfully long-lasting ink. This product gives a clear and rich coloration to your lips, a color that remains faithful till the end. Fluffy and dense whipped cream texture sinks between fine lines of lips for a smooth adherence.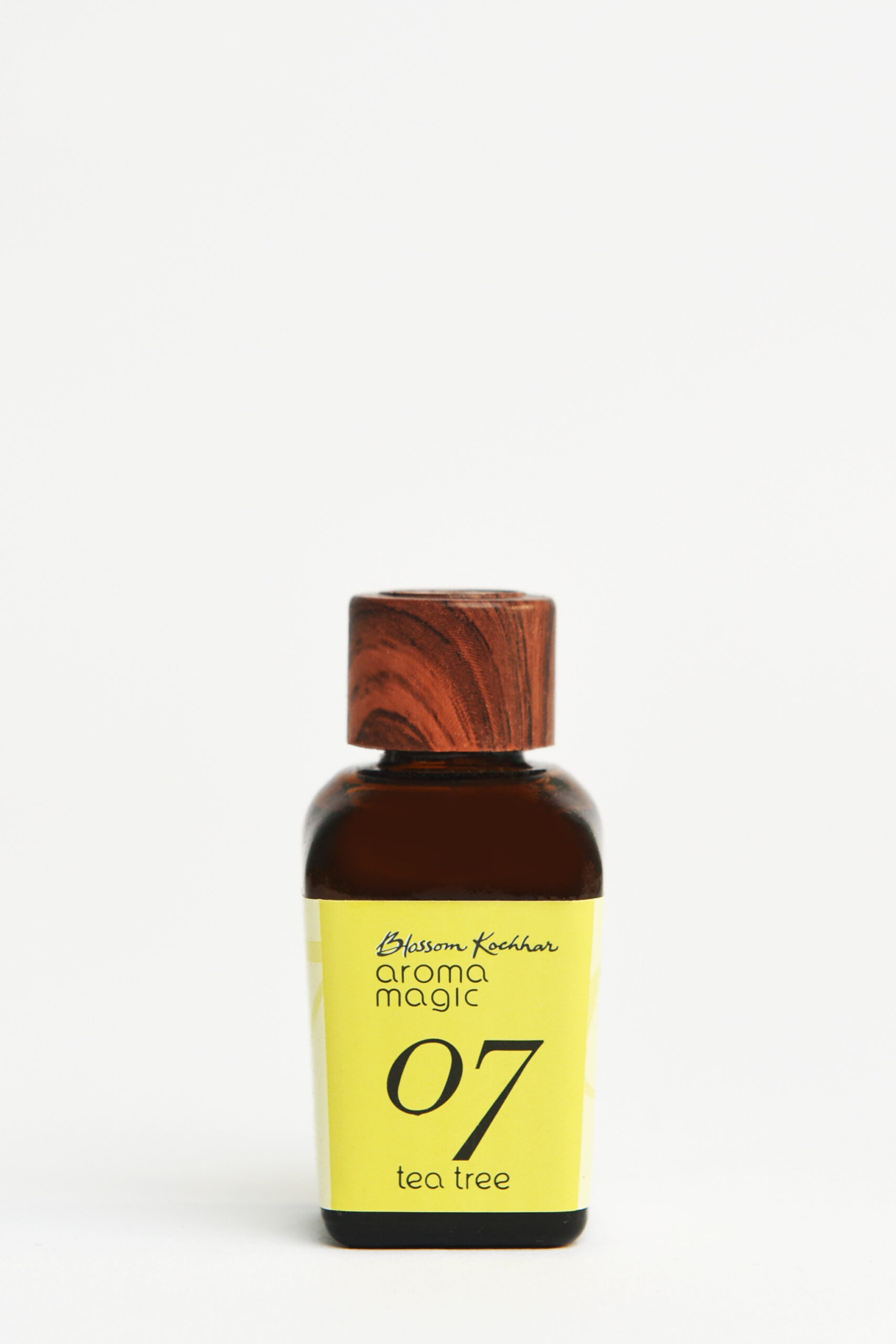 Blossom Kochhar Aroma Magic gives the world the healing power of nature through the best Aromatherapy in India. The brand prides itself to be one of the pioneers of Aromatherapy products in India committed to giving people a touch of nature in a world taken over by artificiality. This fall season, use this Tea Tree essential oil which is pressed out from the leaves of Melaleuca Alternifolia, a small tree native to Australia. Tea tree essential oil keeps the skin, hair, and nails healthy. The microbe-fighting properties make tea tree oil a natural remedy that helps in treating bacterial and fungal skin conditions, prevents infections and promotes healing.
Arata Vitamin C Luminous Skin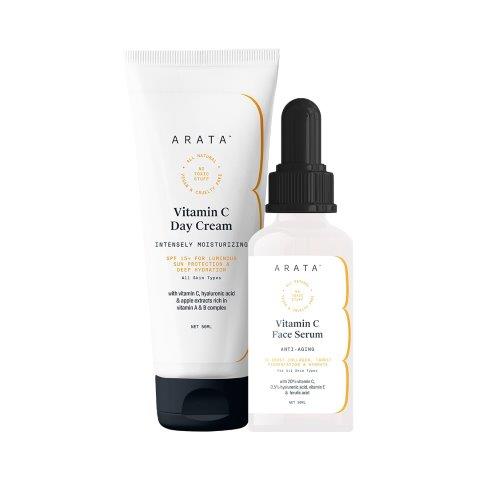 Vitamin C Luminous Skin Combo consists of Arata's finest Vitamin C formulas, making it exactly what your skin craves and needs! First off, our Vitamin C Face Serum is formulated with powerful antioxidant, anti-aging ingredients, such as vitamin E and Kakadu plum – the richest natural source of vitamin C. This potent serum absorbs effortlessly into your skin, fights signs of aging, targets dark spots and decreases the appearance of wrinkles. Follow it up with our Vitamin C Day Cream with SPF 15+, a light, moisturizing formula that deeply hydrates your skin, prevents damage from sun exposure, and optimizes protection against UV rays. This delicate day cream combines vitamins C, A, and B complex with the power of hyaluronic acid and ascorbyl glucoside, leaving your skin naturally soft and luminous.
Kiehl's Ultra Facial Cream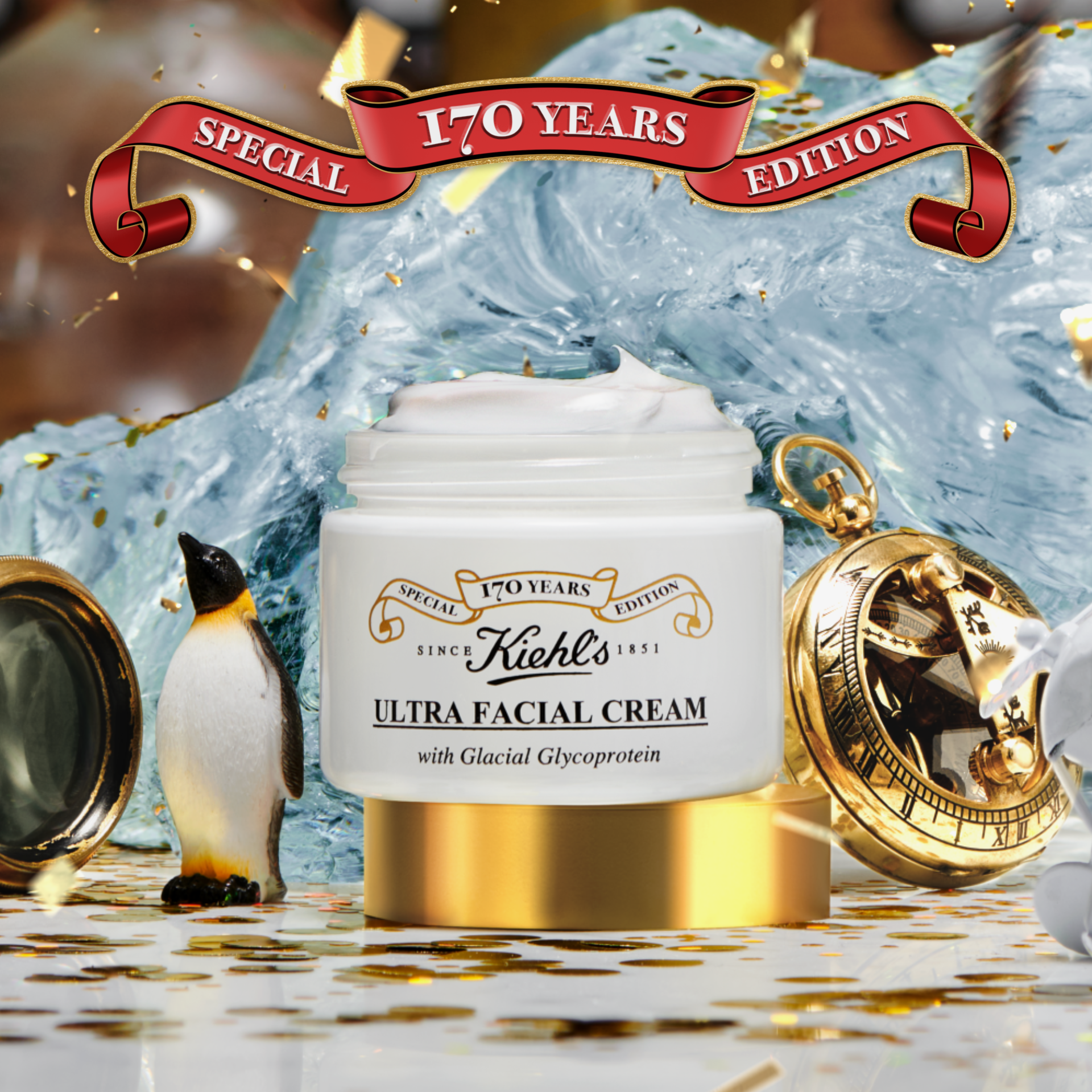 This facial cream has a unique lightweight texture and lasting 24-hour hydration to leave skin softer, smoother and visibly healthier. Formulated with Glacial Glycoprotein and olive-derived Squalane, this non-greasy, lightweight moisturizer immediately leaves skin 2.3X more hydrated, even in the skin's driest areas. Featuring special limited edition Commemorative Collection packaging. It provides lasting 24-hour hydration for soft, smooth, healthy-looking skin, balances even skin's driest areas with 2.3X more moisture. This cream absorbs into the skin easily with an ultra-lightweight texture and has been tested in everyday and extreme environments. It is suitable for all skin types, including sensitive skin.
Shahnaz Husain 5 Step Papaya Facial Kit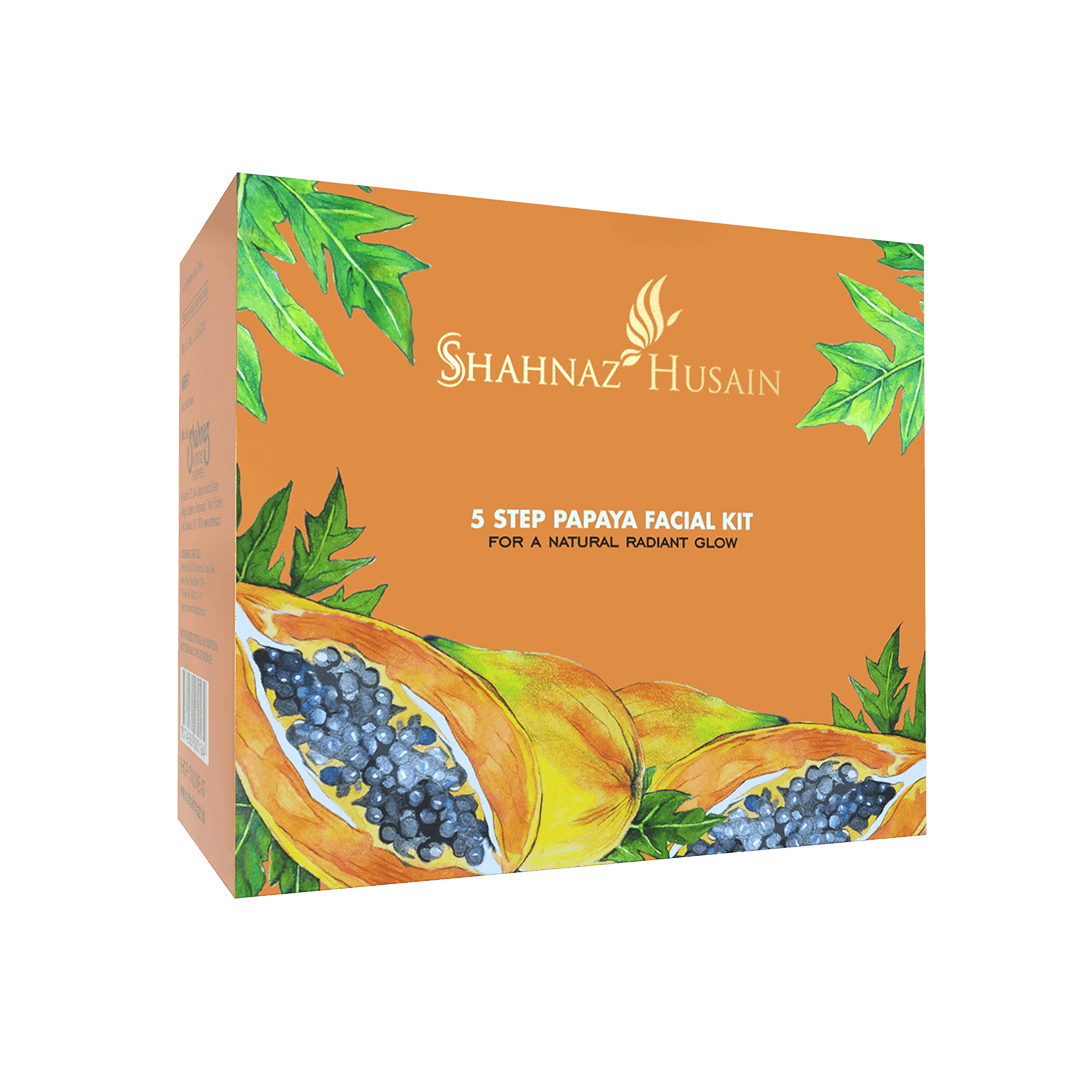 Shahnaz Husain is a promising International brand that is availing natural products for maintaining self-care in this materialistic lifestyle. This 5 Step Papaya Facial Kit includes a hydrating cleanser, exfoliating scrub, papaya nourishing cream, papaya face pack and papaya moisturiser. These all products are a combination of plant extracts and natural rehydrants like aloe vera, rose, papaya and pumpkin to restore the moisture balance and impart a healthy glow. These all have beauty-enhancing properties, act as powerful natural treatments for the easy and efficient removal of properties to make your skin clear, smooth and free from blemishes.
Atulya Keratin & Wheat Protein Hair Mask – Sulphate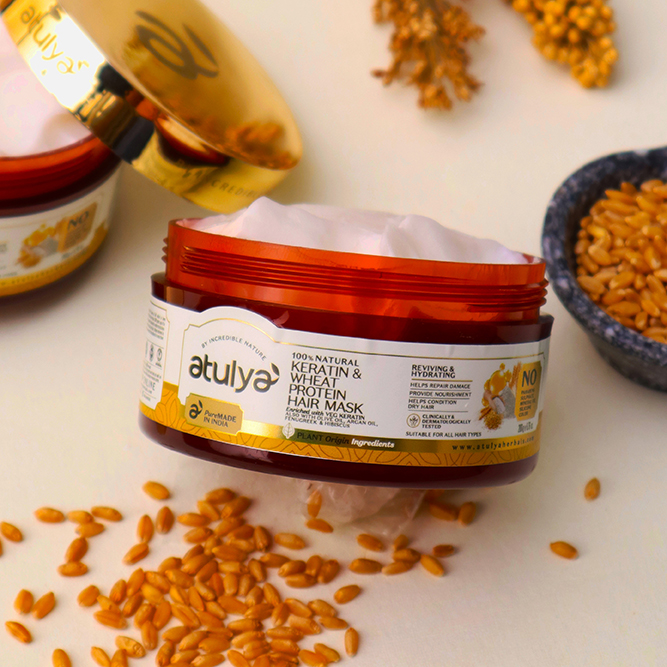 With Atulya Keratin & Wheat Protein Hair Mask, you can protect your hair against sun, chemicals, colors, and other factors. Specifically formulated with natural ingredients for the treatment of unruly and damaged hair. By conditioning the hair roots, the Atulya Keratin & Wheat Protein Hair Mask helps to strengthen them. It also aids in the reduction of hair frizz and strengthens hair. This Hair Mask also works as a natural conditioner, making hair smoother and more lustrous. It gives hair the exact nutrients it needs to keep its natural sheen and hydration.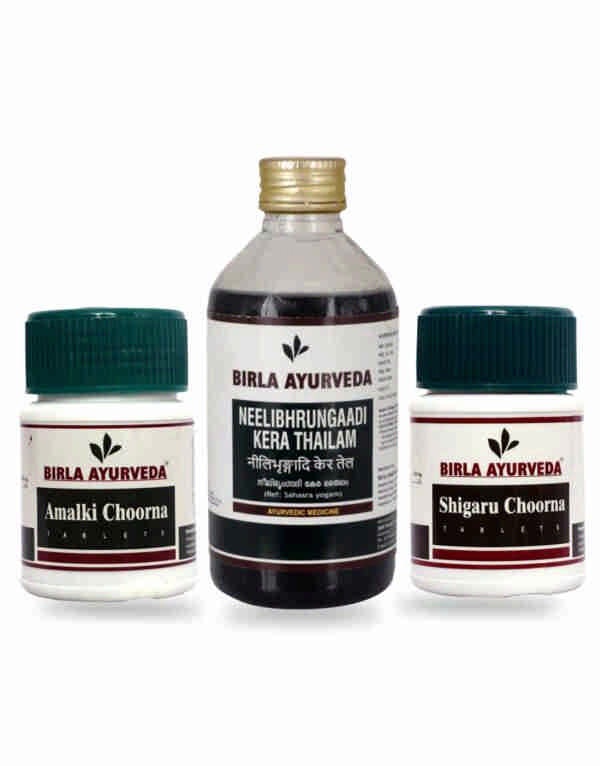 Birla Ayurveda Hair Kit treats, cleanse, and repairs dull and damaged hair, consisting of active natural ingredients like neelibhringadi, Amalaki and shigaru. Neelibhringadi stimulates hair growth and prevents hair fall and removes dandruff, while shigaru acts as a detoxifier and has antioxidant, anti-inflammatory, immunomodulatory, and anti-cancer properties. And Amalaki has rejuvenating properties, anti-oxidant effects, and acts as an immunomodulator. So let your hair enjoy a healthy treat this fall season.